One of the most common questions we get asked these days is what we're up to (specifically, what we're doing for work). We covered a lot of that back in this post, but in a nutshell it's a combination of stuff we did before we started blogging (copywriting, ad consulting) and some newer skills that we learned while blogging (like product design and helping a local builder design his spec houses). Perhaps you saw this Instagram photo of the herringbone backsplash we chose for a recent kitchen we worked on. It was hard to get that shot because Sherry kept reaching in and whispering sweet nothings to it. True story.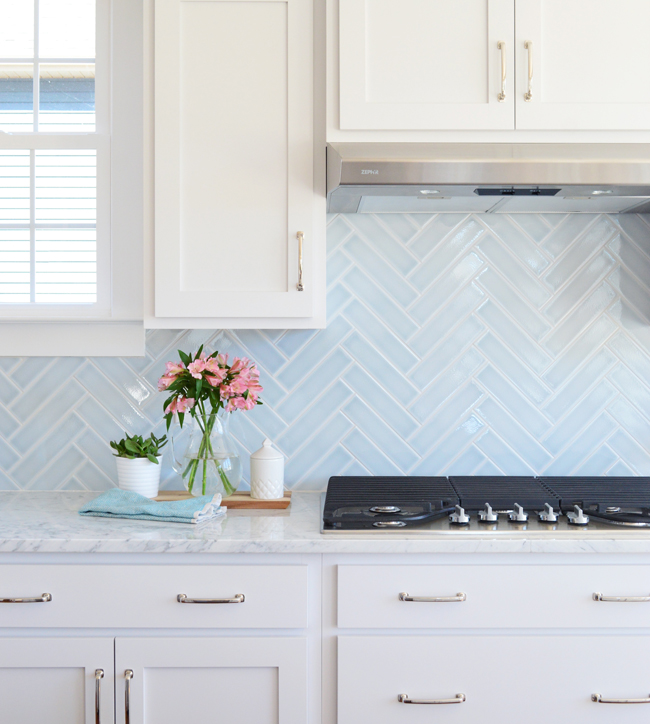 But this check-in isn't about all of that. It's about one of the coolest, most fun projects we've ever undertaken. And we hope you guys are as psyched about it as we are: our first app!
Over the years we have been pitched a bunch of app ideas (usually just something that repackages our blog content, which always felt a little unnecessary) and we've randomly daydreamed about making something a little more useful. Well, we're happy to report that the right idea finally struck, and we found the perfect development partner to take it from "random midnight thought" to "actual thing you can download on your phone." It's not quite finished yet, but it's close enough that we can finally tell you all about it.
Okay, okay, but what IS it?
So glad you asked! We wanted something that made navigating your decorating decisions both easier and more fun. Sort of a way to test out new looks or experiment with new furnishings and accessories without paying a nickel or lifting a finger (well, maybe just swiping with one). And with the recent rise in popularity of face swapping apps and the technology that supports them, the timing was perfect to create… (drumroll please…. now release the doves!)… decorSwap!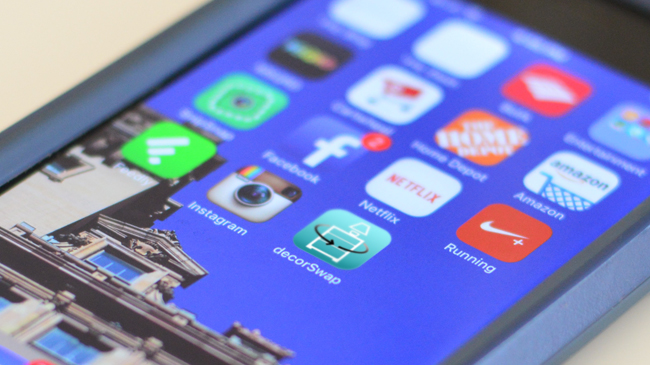 Simply put: it operates on the same sort of principles that face swaps work, but with home accessories. Speaking of face swaps, here's an obligatory swap of us. Don't you love when facial hair gets split between two people? Your nightmares can thank me later.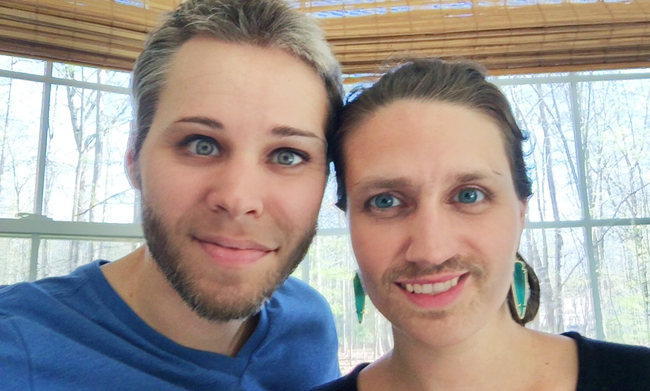 But back to the app. When you click in to the decorSwap interface, it'll prompt you to start a new swap or open a saved one. Starting a new one will open your phone's camera, which you can then point at the room, corner, or wall in question. I feel like you need a visual here, so I'll put on my Vanna White hat.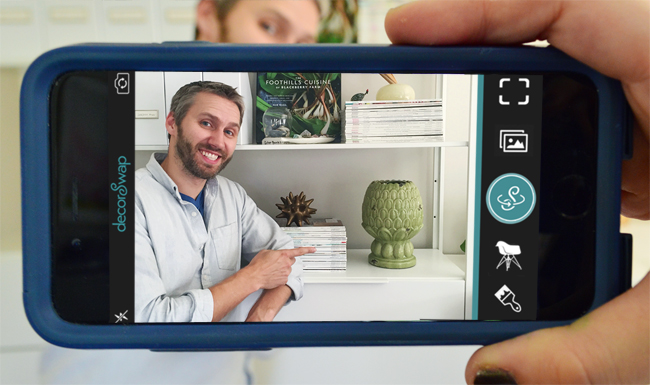 Then you can use your finger to size the selection box around the object you want to try swapping out. It doesn't have to be a perfect box, since the app can recognize the edges of objects.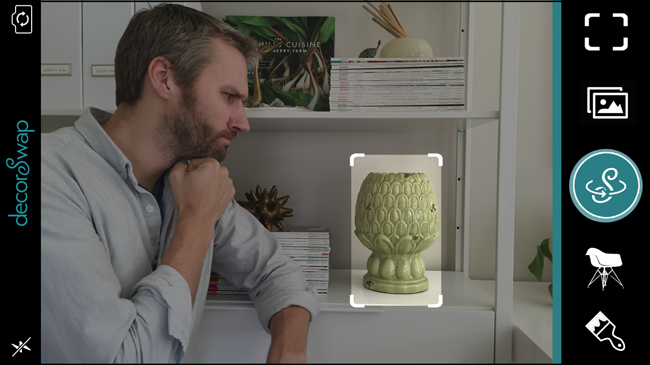 If it doesn't capture the edges of the object on the first try, you can always zoom in to help it lock in the item. The app will remember it even when you step back or change your angle slightly.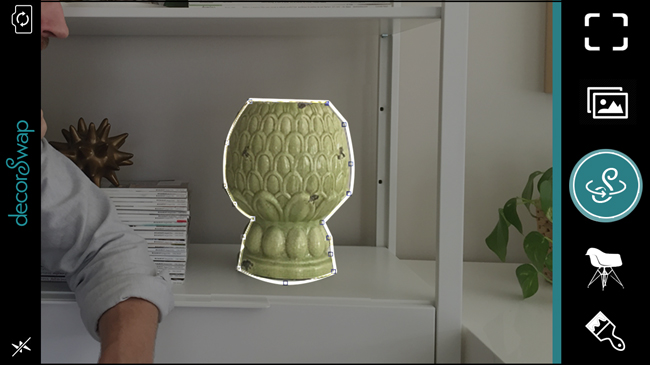 You'll know that the item is "locked in" when the object's outline changes from white to yellow. Then all you have to do is hit the big blue button to take your photo from this…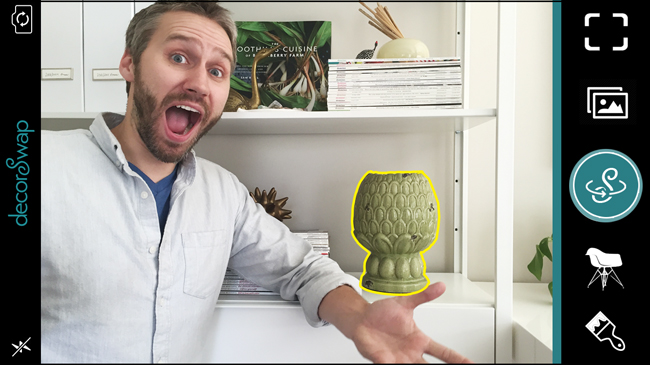 …to this!
I know what you're all thinking: "Finally! An easy tool to help answer all of my common decorating dilemmas!"
Just think how quickly you'll be able to navigate common conundrums like, is my wife's face destined to be the next put-a-bird-on-it trend?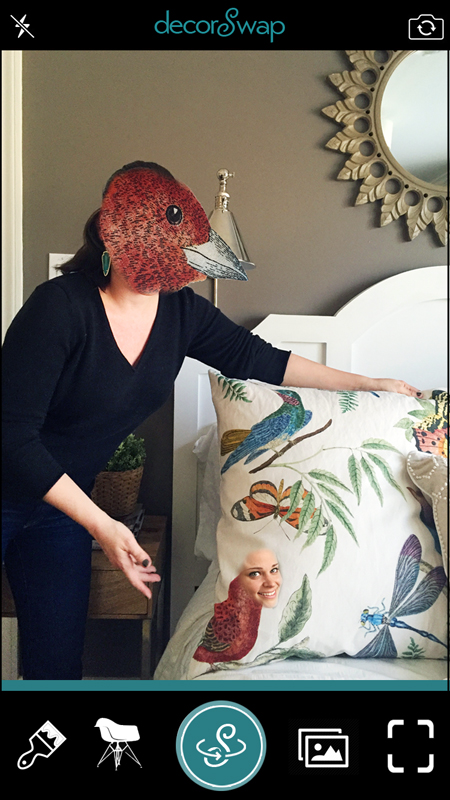 Or how many chihuahua faces is too many chihuahua faces for one wall? (Spoiler alert: you can never have too many).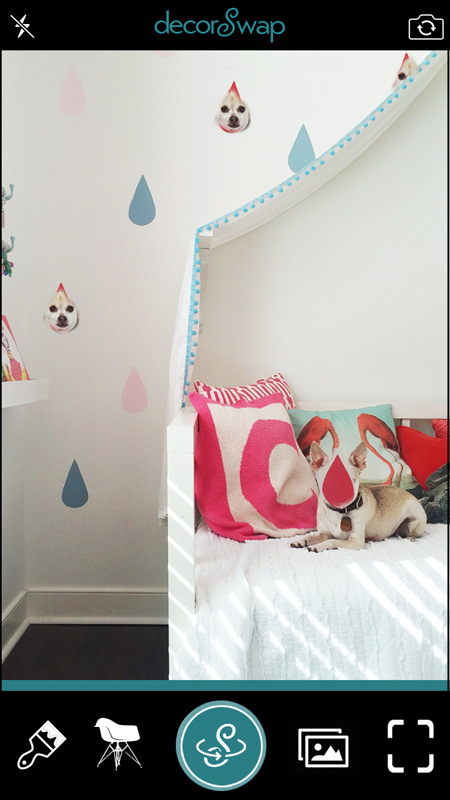 We're also working on a few special "upgrade bundles" that you can purchase for $1.99, like: The Many Expressions Of Jenny McCarthy, Random People Mid-Sneeze, and 90's Celebrities. If you got a problem, yo Vanilla Ice Rhino will solve it.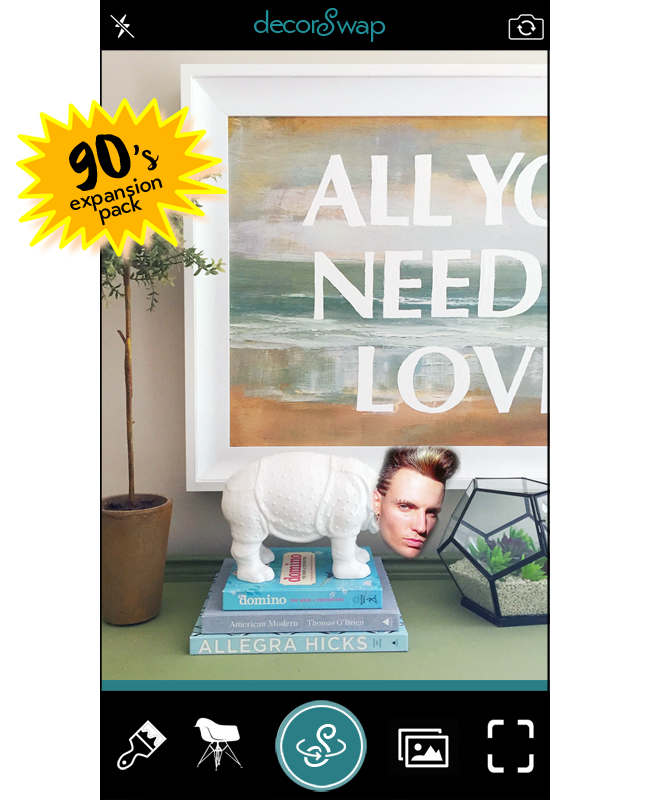 Sure, an app that allows you to swap different accessories to see how they'd look instead of putting faces on home decor would probably make more sense, but it wouldn't be nearly as ridiculous.
Also, HAPPY APRIL FOOLS!!!
Although there's no app in the works for us, we hope you guys all have a fun day full of frozen cereal bowls, plastic-wrapped toilet seats, and bagels posing as donuts (oh the HUMANITY!). And if you'd like to stroll down memory lane with our April Fool's posts of yesteryear, you can catch them all here:
Psst – Speaking of fools… you can see us live on stage (Sherry told me she'll wear her mustache) next week here in Richmond for an NPR One podcast recording at the historic Hippodrome Theater (their events are ticketed, but this one supports a great charity!). We'll also be speaking in Northern Virginia the following two weekends, and trotting down south later this summer, so feel free to click over to get more details & see other upcoming events.