Yup, it's a rare Sunday post- just because we have an exciting bathroom update to share. I know we mentioned that we've had great luck with under-$100 American Standard toilets, but we're eating those words. Why? Because we just discovered the most amazing toilet that we have ever heard of. It's like the Jake Gyllenhaal of toilets. As in, there is nothing better. Feast your eyes on this sexpot: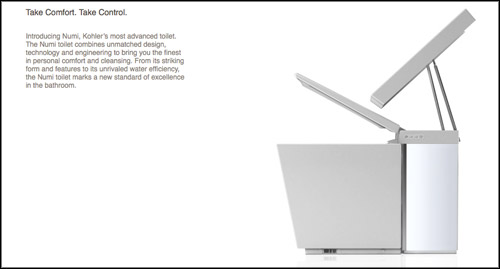 I mean, who wouldn't want a toilet with:
a heated seat and heated foot blower
ambient lighting (right in the bowl!)
a motion activated lid and seat (it opens and closes for you)
advanced bidet function
built in speakers and a remote docking station for playing tunes
an integrated air dryer (yes, it blows you dry down there)
a touch screen remote (to control the entire thing like a giant robot)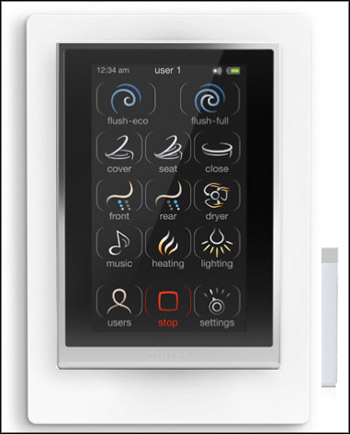 Now, I know what you're thinking. That toilet must cost millions, if not tens of thousands of dollars. But get this, it's under 5K!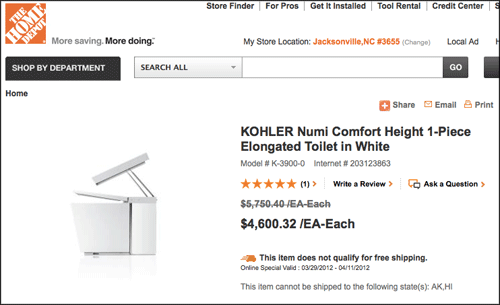 And we decided to spring for it! I mean, what's the point of DIYing day in and day out without a little heated seat and air drying action to get you through the rough spots? This toilet is a guaranteed everyday morale boost. Because after a long day of painting or sledgehammering, how good does it sound to retreat to a heated toilet that has ambient bowl lighting and plays our favorite tunes while we use the remote to activate the air dry function?
I mean, just look how gorgeous it looks in this all glass room overlooking a city. I've always wanted an all glass bathroom.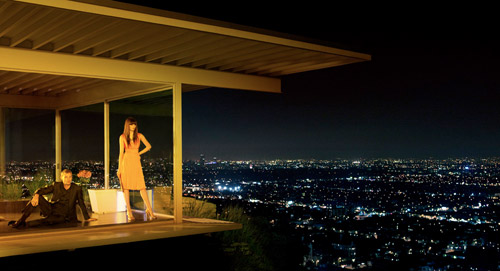 Wait for it…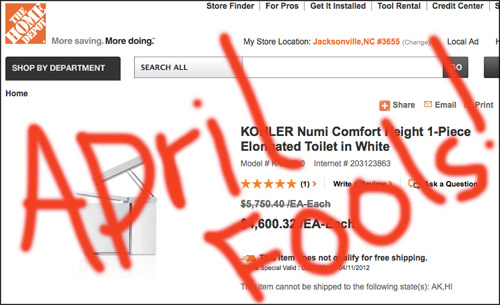 I know, I know, you were probably onto us. What tipped you off? Was it the ambient bowl light? The price tag? The Sunday post (darn you April Fool's day for being on Sunday!). You guys know us too well.
Psst- Anyone else think it's funny that a $4,600 toilet doesn't qualify for free shipping?
Psssst- When it comes to April Fool's jokes, they're kind of a tradition around these parts. Here's last year's, the year before that, and the year before that.