With our big move only a few months away, what do we need to do to get our house ready to sell? This week we're outlining some of the projects we're taking on – both big and small – including the fast-tracked makeover of our hall bathroom. John also outlines a shopping challenge of his very own for 2020 that'll push us to look more locally when we seek certain items. Plus, can a simple pen and paper save you money? We're looking into an ancient budgeting method that promises to do so. Oh, and there's an unintended rant about The Bachelor.
You can also find this episode on your favorite podcast listening app, like Apple Podcasts, Google Podcasts, TuneIn Radio, Stitcher, and Spotify.
What's new
If you missed our big news about moving last week, you can listen to it in Episode #163 or read about it in this blog post (where we added a bit more info and answered some common FAQs).
We referenced our "veranda" project from a few years ago. We finished it in 2014 so it has been nearly 6 years since it got its last paint job (apart from that one wall of brick painted in 2018). I took the photo below last fall before the trees turned, and it luckily doesn't show the wear very closely – but trust us that some of the wood trim was flaking and worn down from being exposed to the elements. But a few hours spent priming & repainting it made all the difference.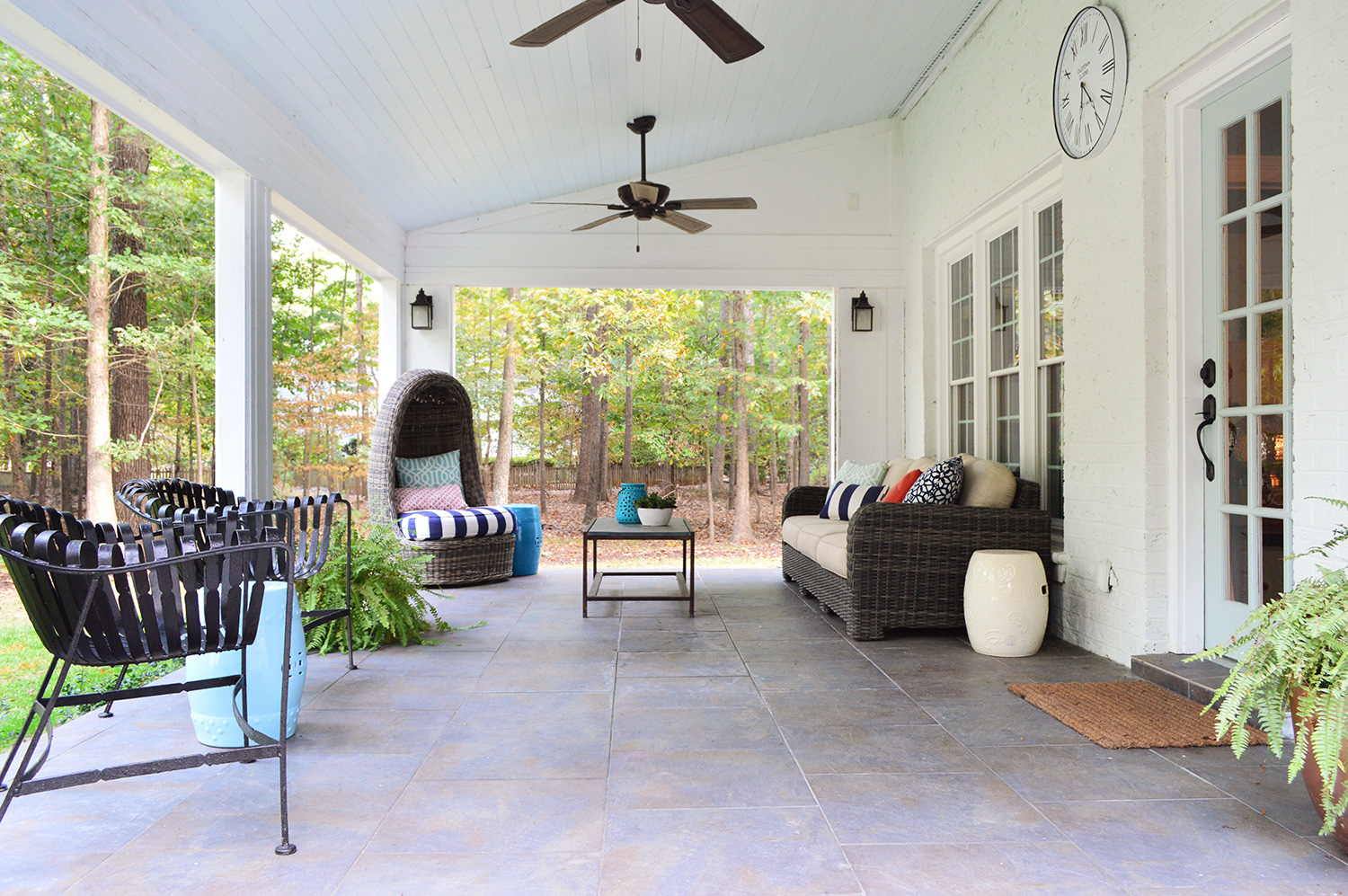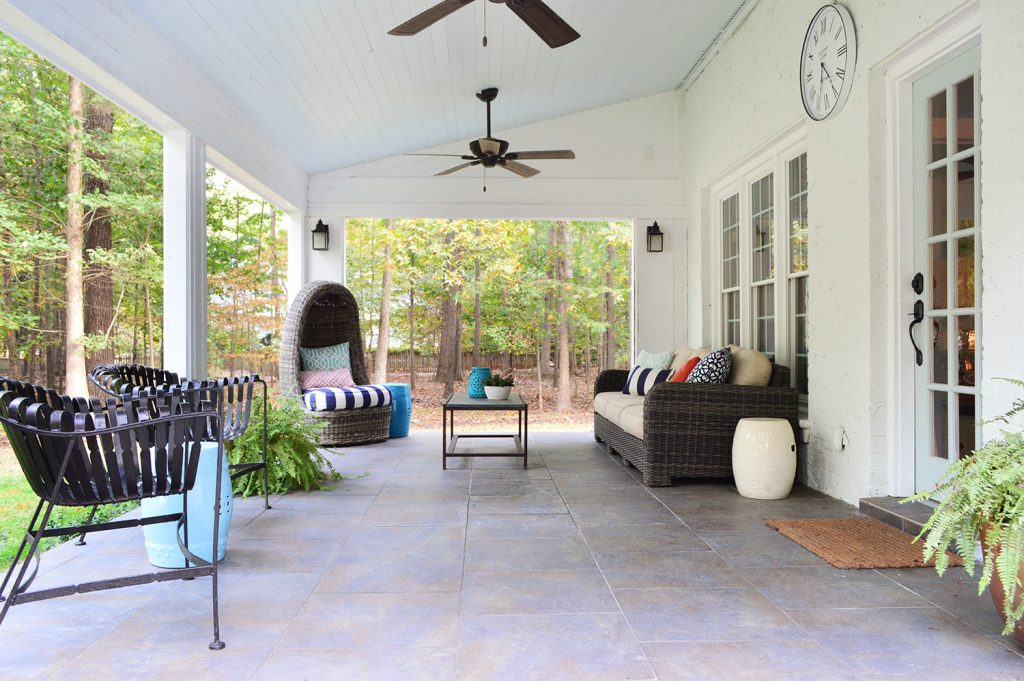 Here's what our hall bathroom looked like when we bought the house. Apart from the wood vanity, it was a cream-colored wonderland: walls, trim, counters, even the yellow floors looked creamy in this context.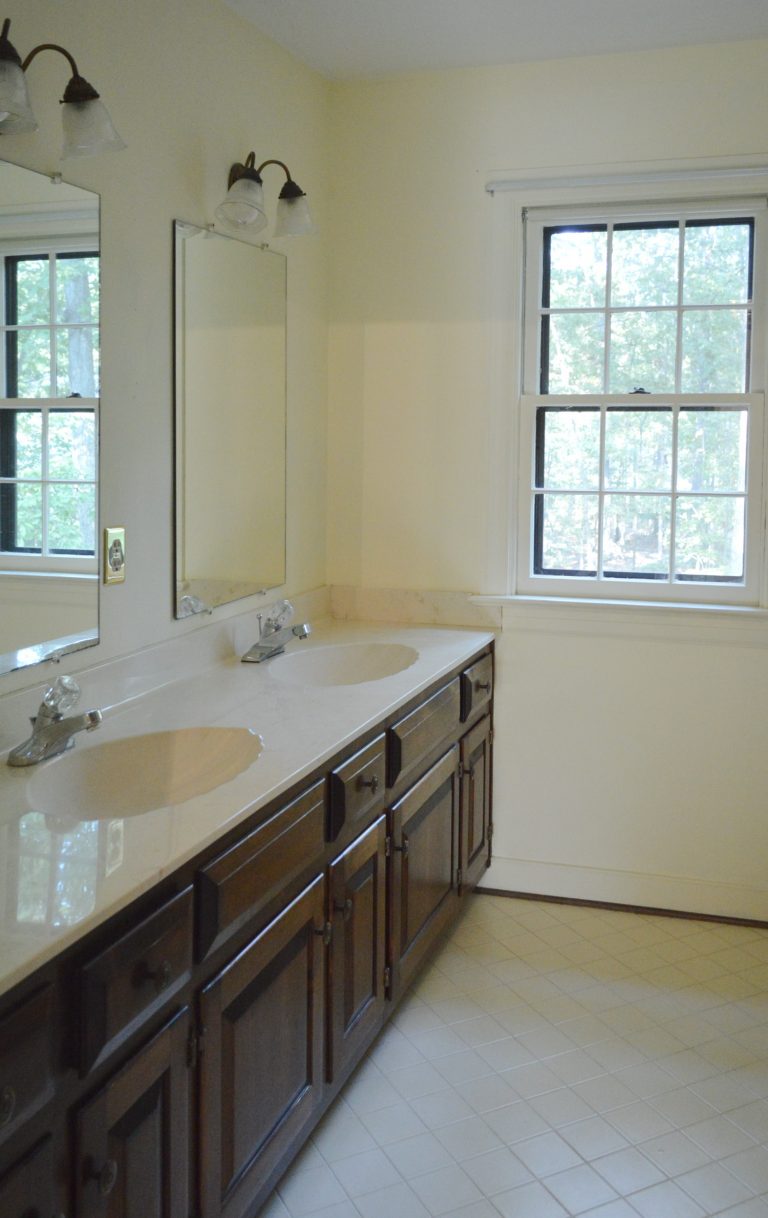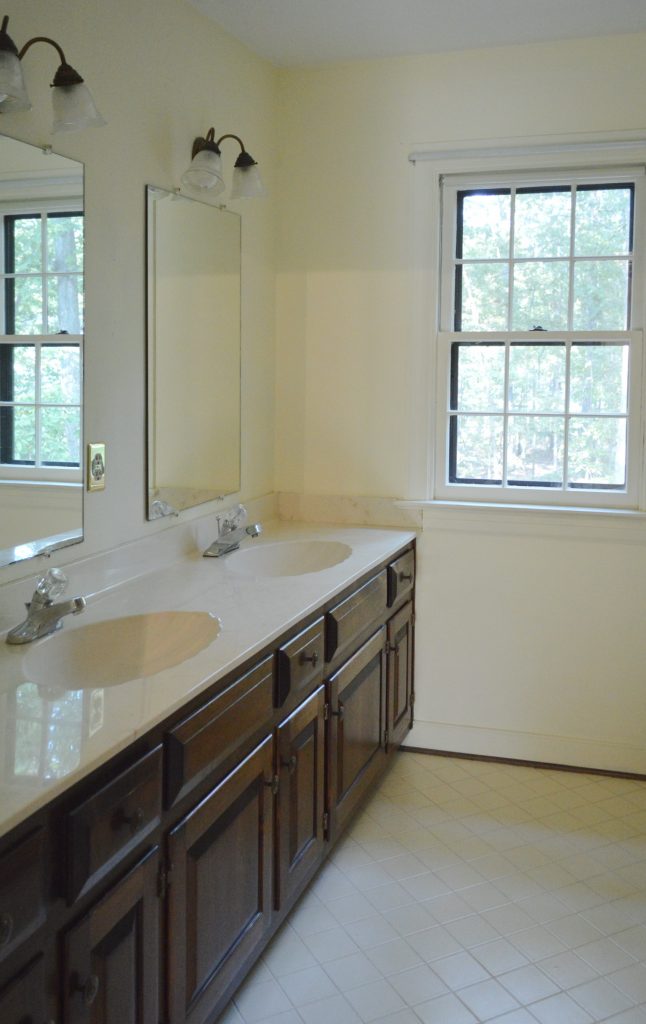 We did a refresh for our second book, Lovable Livable Home (you can find it locally here), that largely involved painting the walls, trim, and vanity white. At that point we realized the yellow tile could look kind of vintage and charming – assuming we could clean it up enough to make it feel fresh and not worn down.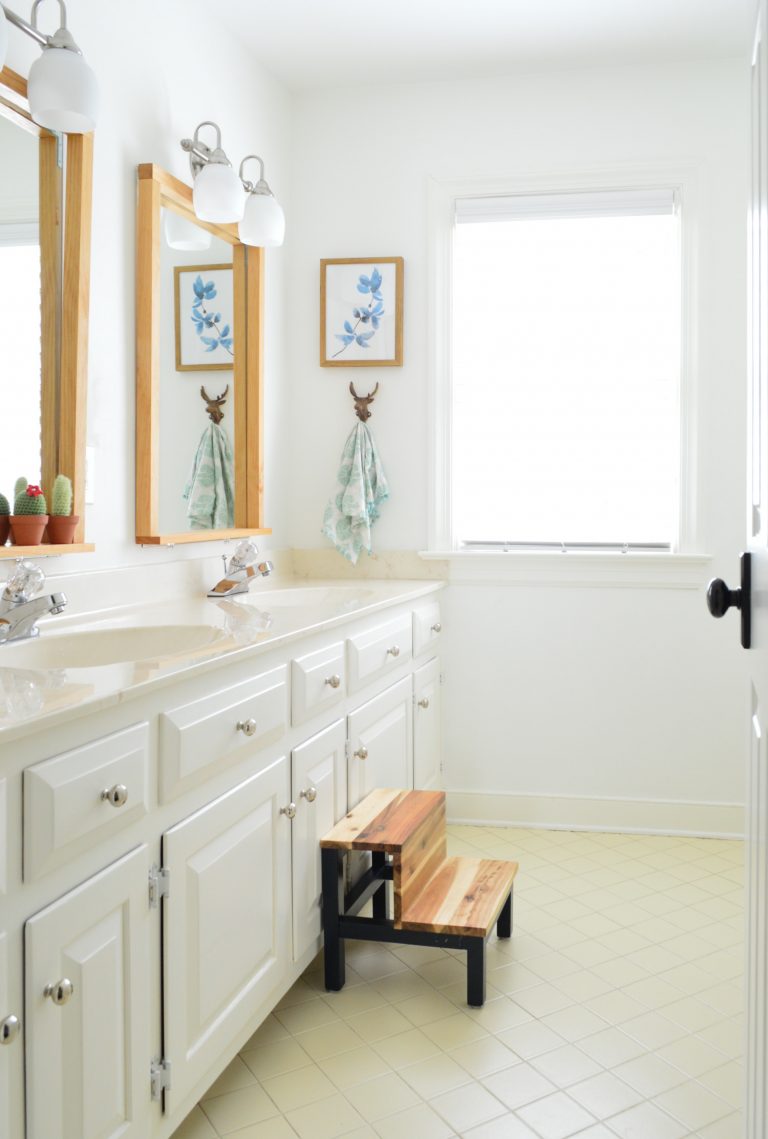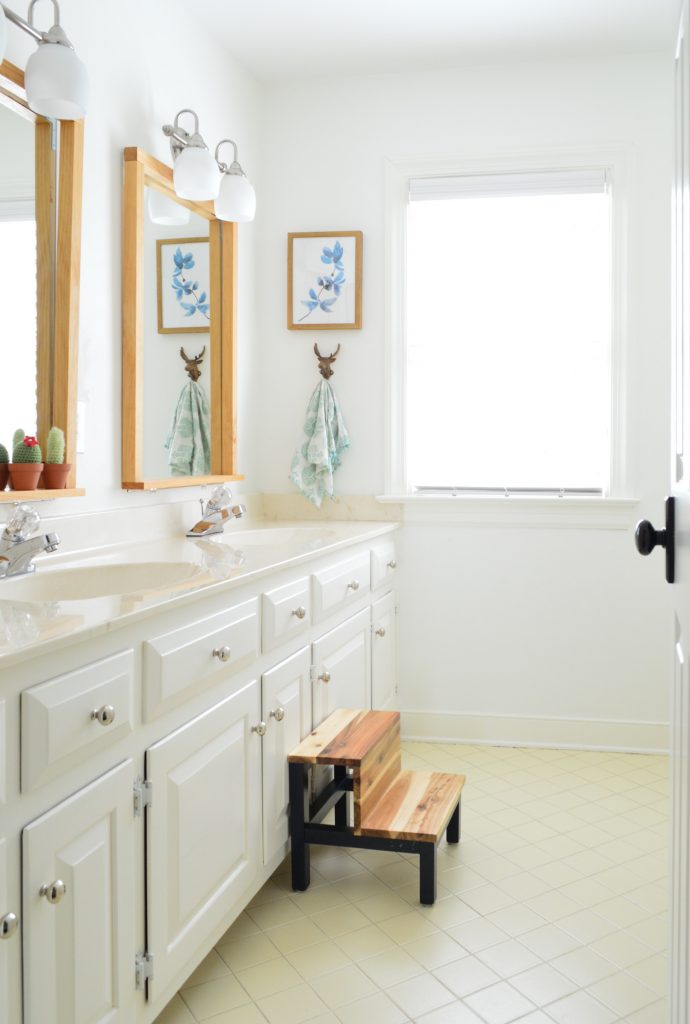 We referenced how we worked with the old yellow tile in our last home's guest bathroom and were able to make it look pretty darn sweet with just $51 (I can't believe Sherry remembered that number precisely on the podcast!)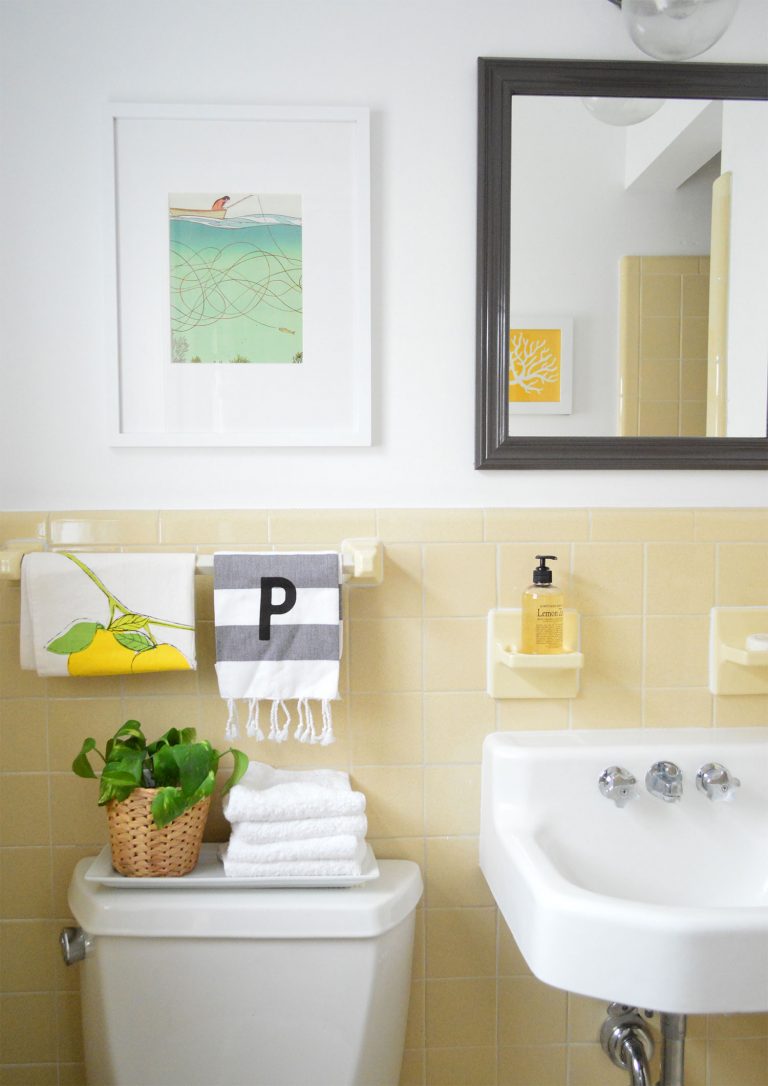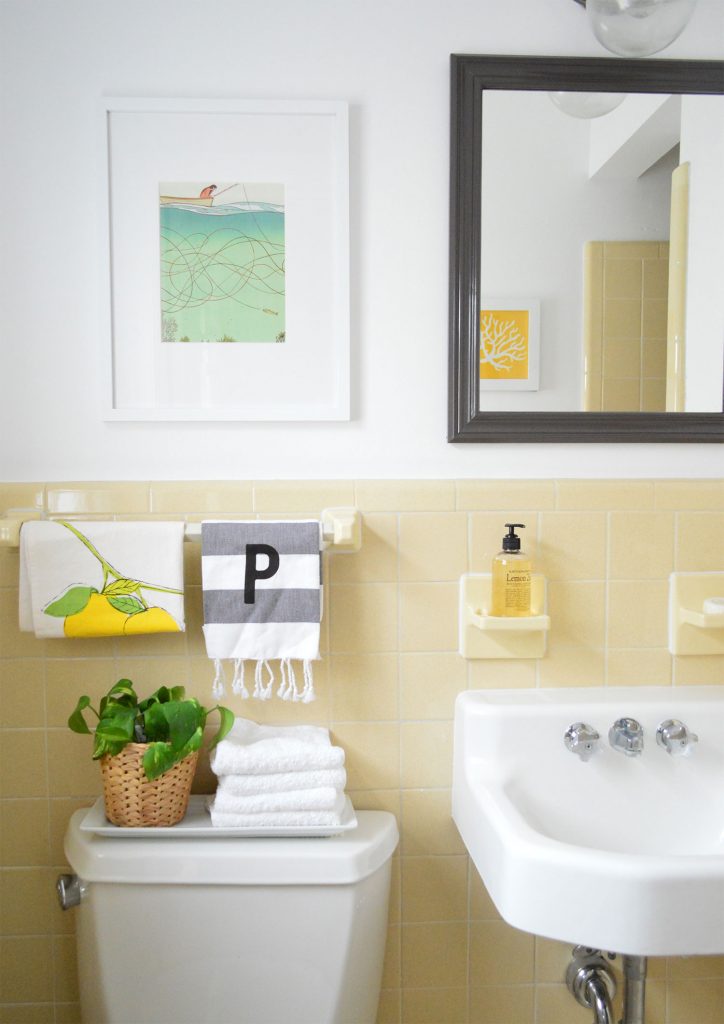 We're probably the most excited to share the counter and cabinet updates with you (they're looking so good already! progress is being made! so follow along on Instagram to see that sooner – although of course it'll hit the blog eventually with even more details/a budget breakdown/etc). We referenced our friends Teresa and Andrew's kitchen that got a major facelift thanks to new custom cabinet doors that were installed by a local craftsman named Billy (here's his website). If you missed the post about it last fall, here was the before:
And this is the after. Again, these are all the original cabinet boxes – Billy just added new inset doors and hardware (and drawer boxes) – and it looks like a million bucks! This was the kitchen that inspired us to hire him for our hall bathroom doors.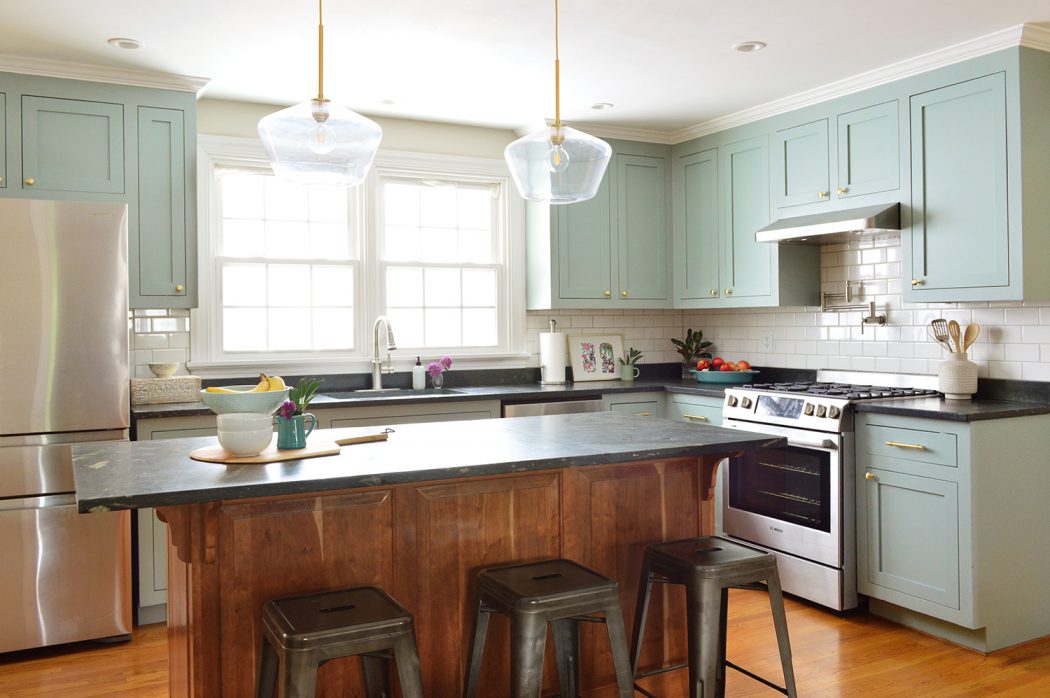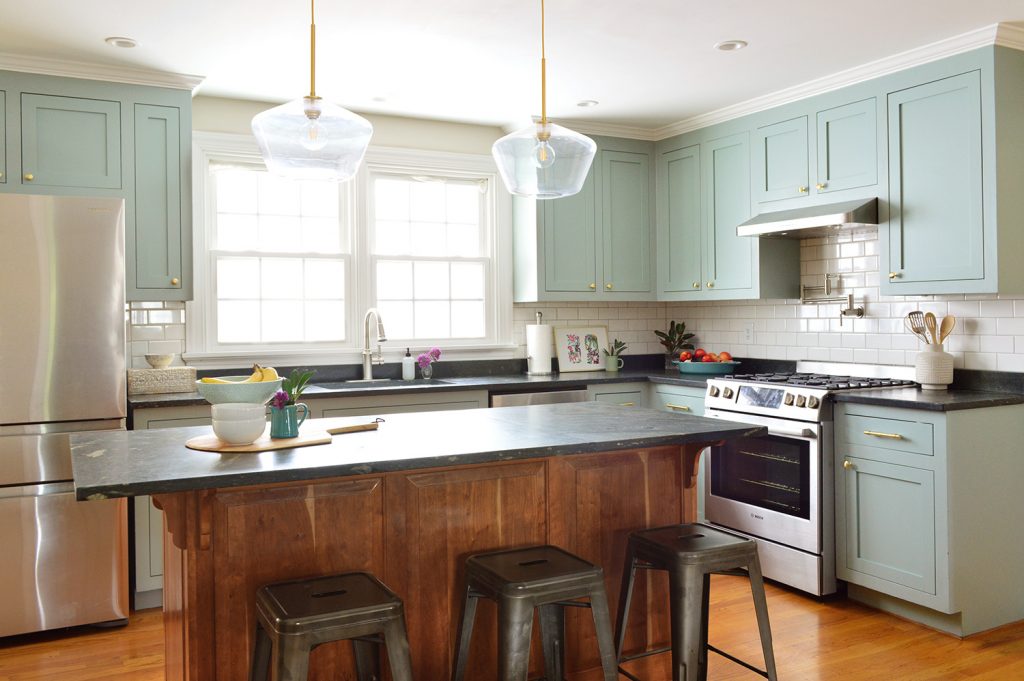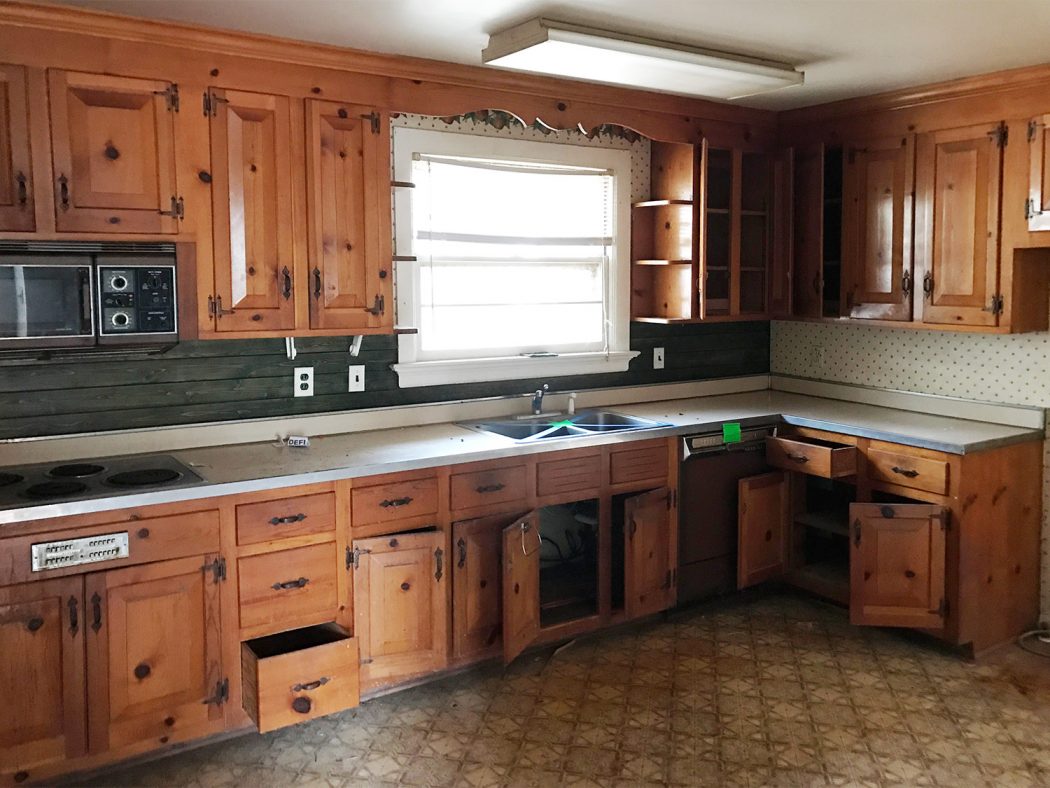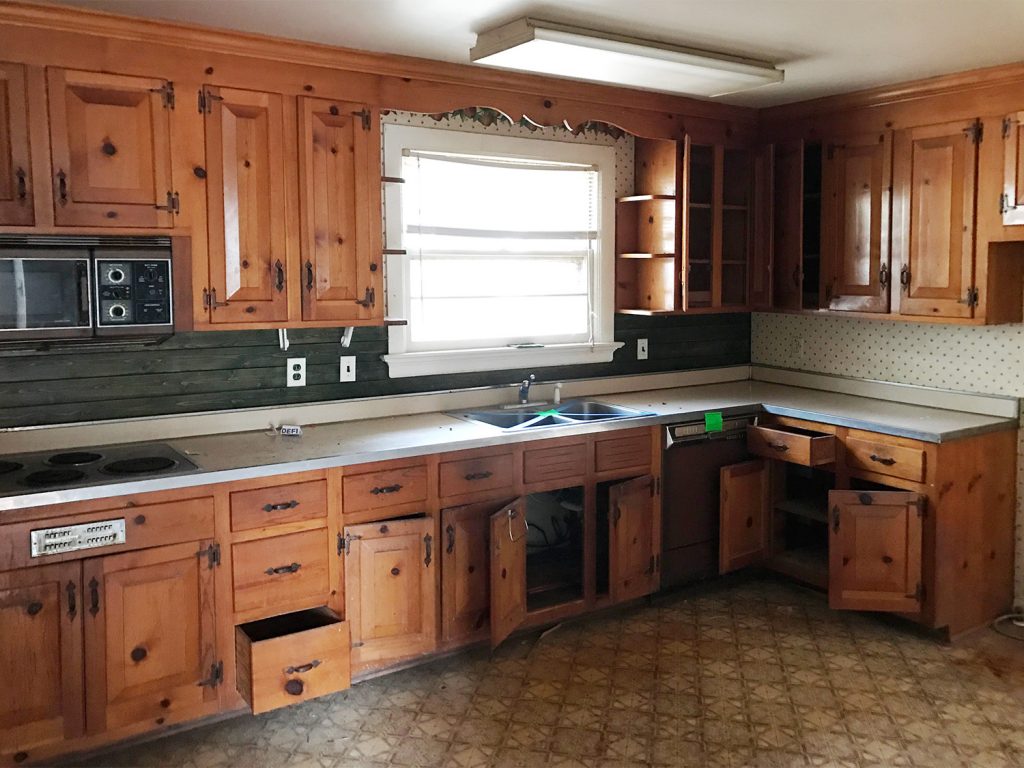 And this is the after! Again, these are the SAME cabinet boxes and the very same layout – they just got new doors and drawer boxes, new hardware, and obviously paint.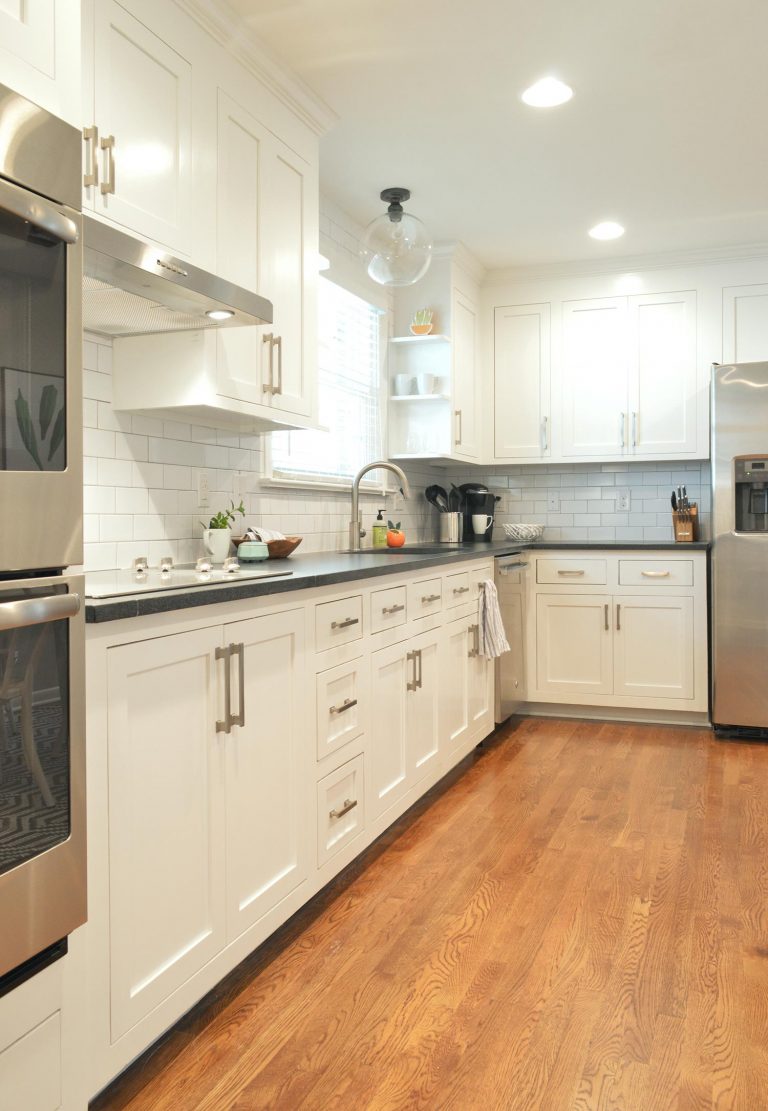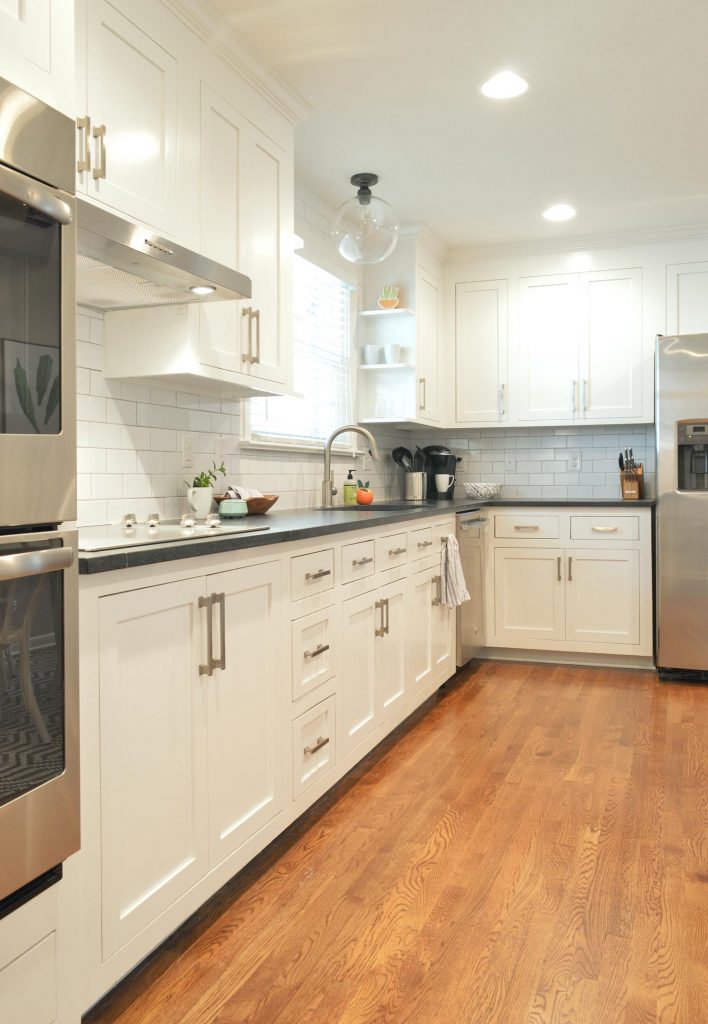 Of course our hall bathroom is a lot smaller than a full kitchen, but to get new inset fronts doors, new drawer boxes, soft-close everything, and to have it all painted and installed was under $750. Which felt really worth it to end up with a custom eight foot long double sink that fits perfectly from wall to wall – especially since we didn't have to demo out the old vanity.
Can We Just Talk About Kakeibo?
We're Digging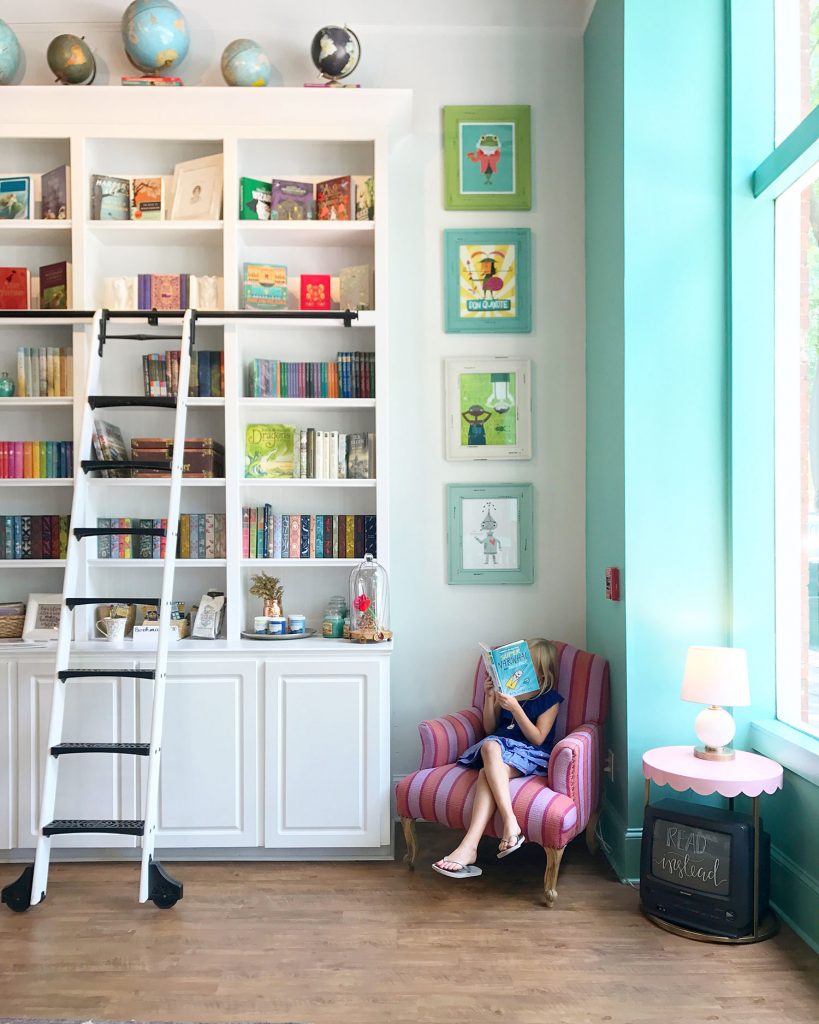 I'm trying to dig up an old photo of me in my "library parade" in high school, but for now you'll have to just enjoy this photo above from one of the cutest independent bookstores we've ever been in. We did a whole post about it!
I also referenced the website Indiebound, which is a great place to search for a book online and then find local stores where you can order it or pick it up in person.
Also, here's a trailer for the series Love Is Blind on Netflix, which quickly became our new favorite guilty pleasure after watching The Circle.
If you're looking for something we've dug in a past episode, but don't remember which show notes to click into, here's a master list of everything we've been digging from all of our past episodes. You can also see all the books we've recommended on our Book Club page.
And lastly, a big thank you to Universal Furniture for sponsoring this episode. Now through April 1st, they're giving away this awesome Shannon Chair (recently featured in Traditional Home magazine!) to one of our listeners. Just head over to UniversalFurniture.com/YHL to enter.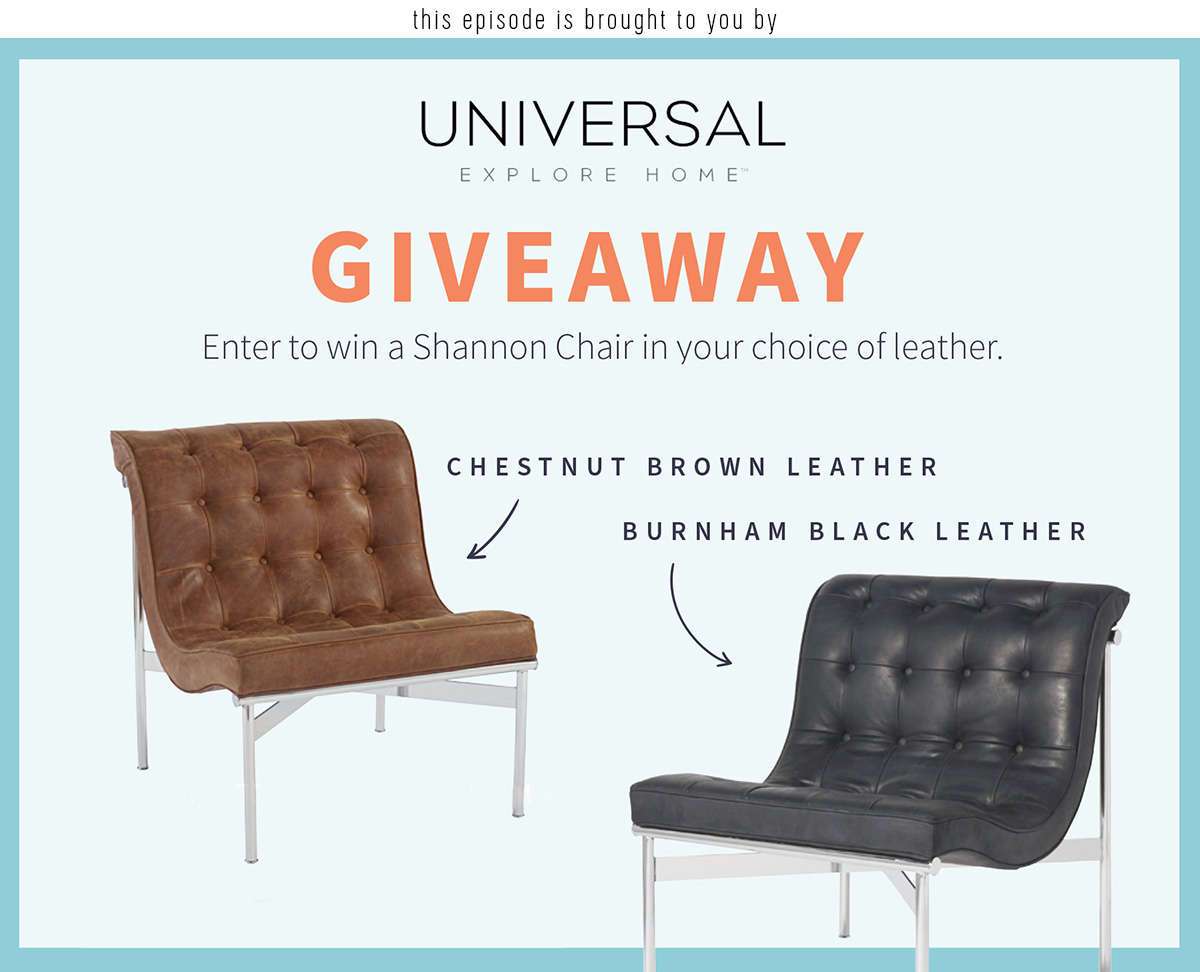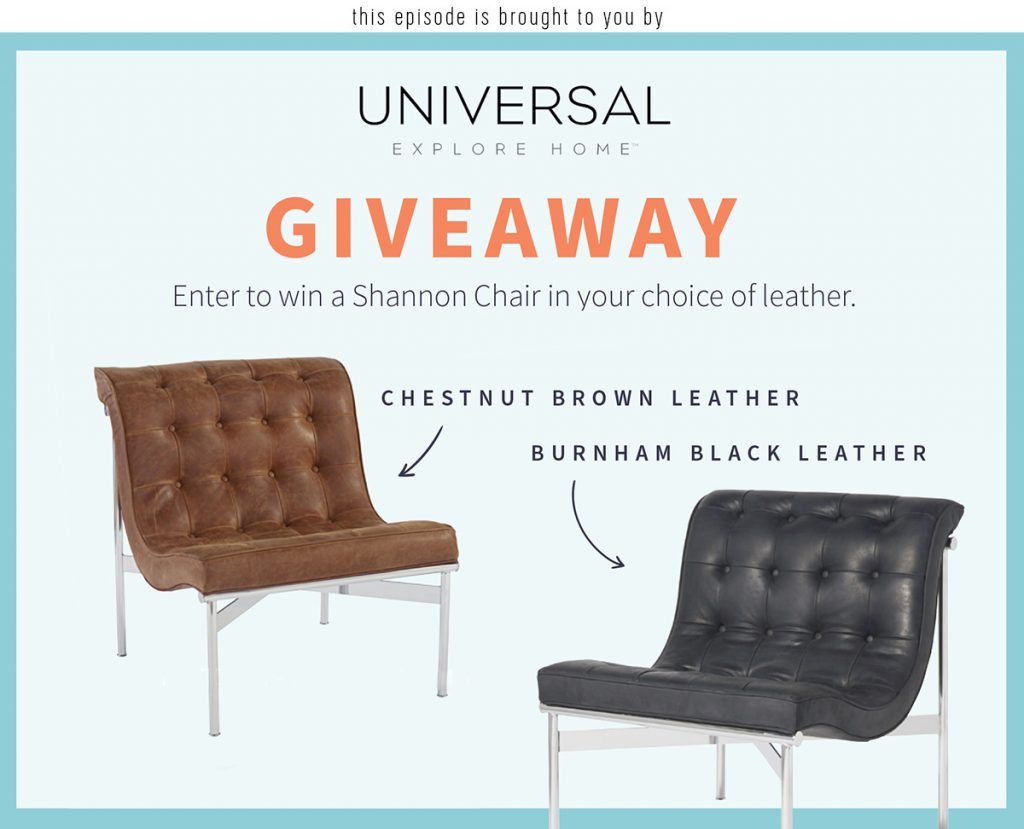 *This post contains affiliate links, so we may earn a small commission when you make a purchase through links on our site at no additional cost to you.