Archive for July, 2010
Who knew PB Teen had so many punchy and fun pieces that definitely transcend the living-with-the-rents and dorm-decor category? Here are a few things- some on sale, some a bit pricey (but still quite cute)- that caught our eye: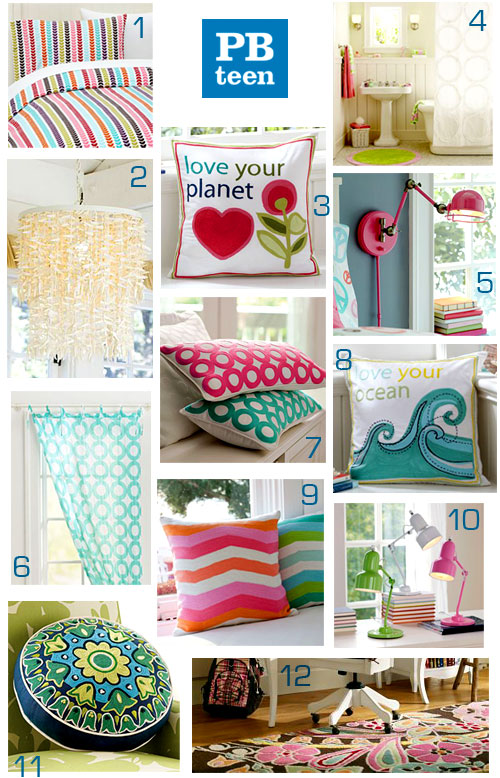 So there you have it, a mood board-ish rundown of a few summer-tastic finds from PB Teen. Of course we don't recommend piling all of them into the same space, but maybe adding a pink desk lamp to your home office along with the swirly rug would be fun? Or pairing the colorful duvet with the patterned sheers in a guest room? Have you guys seen anything surprisingly adult-friendly at PB Teen as of late? Or do you have another unexpected source where you shop for home decor? Do tell.
Note: PB Teen didn't pay or perk us for this post, we just genuinely liked these items and wanted to share the goods.
&nbsp&nbsp&nbsp
Another announcement: you guys are quite the recently/currently pregnant bunch (amongst other newsworthy things). We loved reading all of the announcements you "typed at the top of your lungs" on this week's giveaway from The Paper Cafe and Take Note! Designs. Perhaps some of you would like to make your baby/moving/birthday/holiday/all-other announcements on paper? Even well-designed paper at that?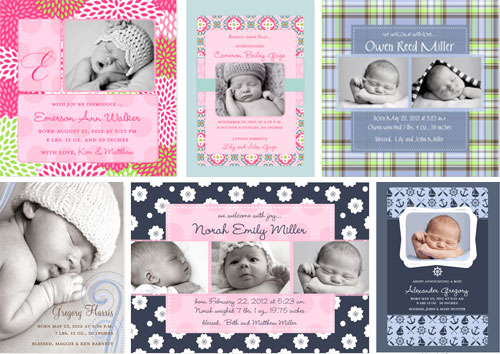 Well, now you can. Although one lucky lady or lad will score $100 towards anything in Take Note! Design's shop on The Paper Cafe, all of you get 20% off all Take Note! orders through Aug 13th with the code YOUNGHOUSE20 (which actually makes them 30% off retail). And even if your announcement-worthy event is more than two weeks away, you can place your order now to get the discount and wait to design your order 'til your ready. Gotta love that flexibility.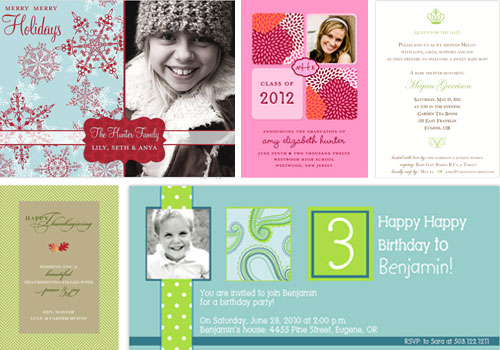 As for our winner, random.org gleefully announced a randomly-selected name and it's: Carolyn Mele (whose third baby boy is just about ready to come into the world) . Congrats… on both your win and the wee one on the way! We'd love to know which design you have your eye on.
And if your name didn't come up this week, don't fret. On Monday we're dishing out another prize that covers so much ground I can't even begin to come up with a clue. Stay tuned…
See our Giveaway FAQs page for more info. Pics courtesy of The Paper Cafe and Take Note! Designs.
&nbsp&nbsp&nbsp