While recently watching a super old episode of Parks & Recreation, we had to laugh when we saw what looked exactly like our card-catalog-turned-spice-&-spoon-rack in the background behind Amy Poehler. Especially because the episode was all about her unabashed hatred for libraries: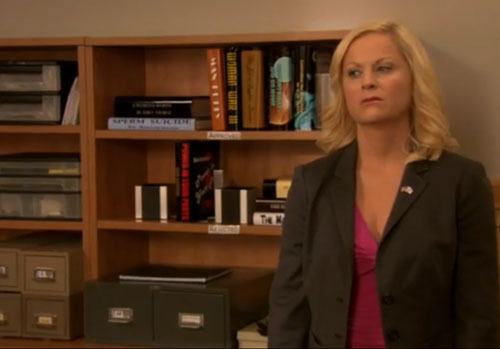 Isn't it a dead ringer for the $5 thrift store version I got two Valentine's Days ago from Sherry (read more about that here)?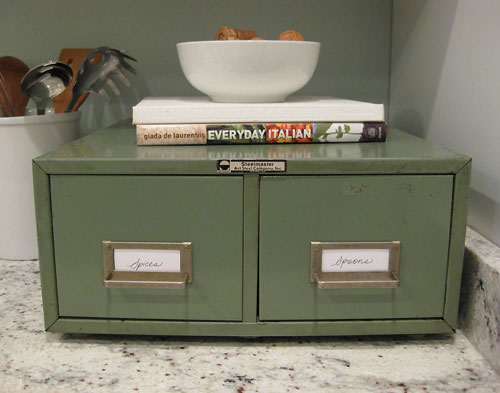 So it got us wondering if you've ever seen something you have in your house on TV. Was your fancy stapler on The Office? Did your Ikea curtains make an appearance on Project Runway? Have you spotted the same touristy magnet from Texas on someone's fake sitcom fridge? Spill the as-seen-on-TV beans.