Archive for December, 2008
When Erin sent us her fabulous master bedroom before & after pics we couldn't wait to share 'em with you guys. Here's her letter:
We were looking to redo our master bedroom to make it more comfy and cozy.  First we removed the carpets and put in our furniture and blinds and left it alone for a while… not really knowing where to go from there. Then, I feel in LOVE with the coral slipper chair you found from Target and decided to design the room around that. Hope you enjoy the pictures, we love just laying in bed and reading now. We're still looking to add a few thinsg to the wall but just love the simple look of it even without the added art. Enjoy! – Erin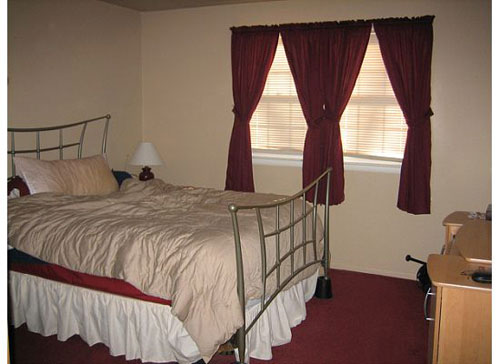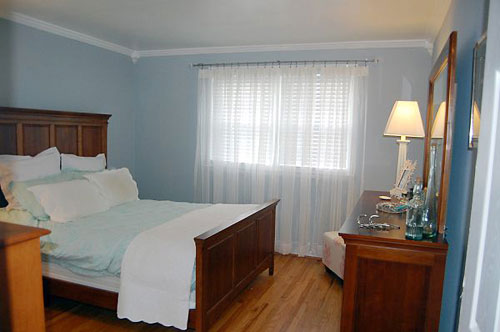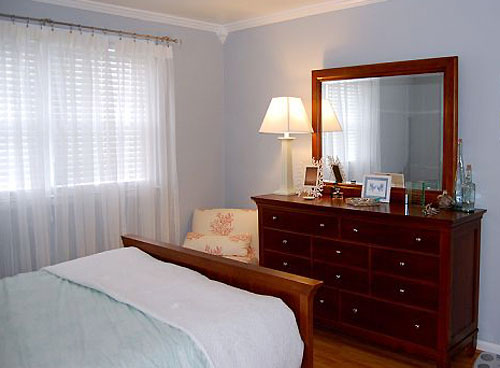 What a difference some paint and a few furniture items can make! And those wood floors look fantastic… can you believe someone would cover them up with maroon carpeting? We're so excited that a steal of a slipper chair from Target could aid in such a fantastic transformation. Thanks so much for sending those pics our way, Erin. And have fun relaxing in that fabulous master bedroom of yours!
&nbsp&nbsp&nbsp
Ok, so who left the back door open over at Apartment Therapy? Somehow we managed to sneak our way into the final 8 nominations for The Homies (their award for the best home blog of 2008). Seriously unexpected and totally amazing.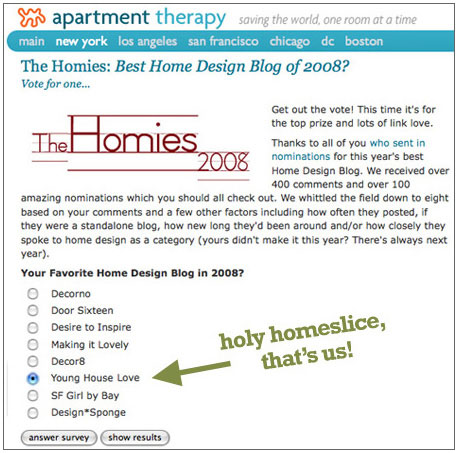 What an honor to see ourselves listed among some of the biggest names in home blogging. We owe a huge thank you, er, homie-style fist pound to everyone who took the time to name drop us on last week's nomination post.  And another to the editors at Apartment Therapy for thinking we're worthy. Heck, let's make it a group hug.
And while being nominated is enough to make our 2009 before it even starts, we'd be crazy not to politely* ask for your endorsement. So CLICK HERE and take a moment to rock the vote. The polls close next Tuesday (1/6) at 8pm EST. 'Til then, play on playas…
*This is the kind of "polite" that involves lots of groveling and brown-nosing. Did we mention you look stunning today, by the way?
&nbsp&nbsp&nbsp