… that was Burger's motivation for his latest greeting card photoshoot which resulted in this stellar mistletoe related greeting card that we sent to family and friends: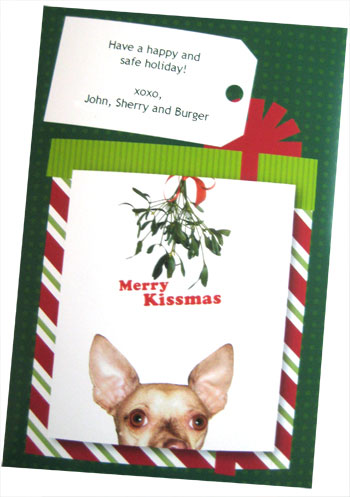 And while this year's "Merry Kissmas" card was a fun way to send smooches to all of our family and friends, of course we still have a special place in our hearts for last year's Rudolph themed card (that we created thanks to a dog who loves to pose and our penchant for Photoshop):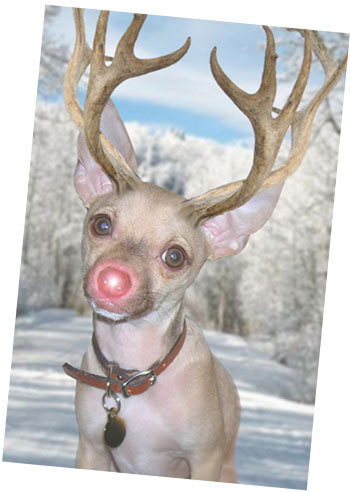 Each of these annual holiday cards were just jpgs that we saved on a CD and took to CVS where we inserted them into one of their preformated Kodak holiday cards. Then we just printed out a slew of 'em for something like 18 cents each. Can't beat that deal with a stick.
What do you guys do when it comes to sending holiday cheer to your friends and family? From glittering greeting cards to cookies by mail, tell us how you send your seasonal sentiments.