When one of our readers sent this elegant and classic holiday idea our way, we just had to share it. Here's RA's letter:
In the days after last Christmas, I ordered a set of ten silver, circular frame ornaments at a major discount from Red Envelope (for something like $15 for ten). I had the vague idea to frame black-and-white photos in them, but they sat in their box for almost the entire year before I did anything about it. A month ago, I decided to frame a notable picture from each year that my husband and I celebrated together, but I had to scramble to get them ready for this holiday. The tradition would be retroactively effective, I declared, so I picked four pictures to get printed in black-and-white: a shot from our wedding in 2005, a home improvement pic from 2006, our brand new puppy from 2007 and me finishing my first 5K in 2008. We love our new family tradition and who knows, maybe someday we'll have a separate tree devoted solely to frame ornaments to commemorate each year of our lives together! -RA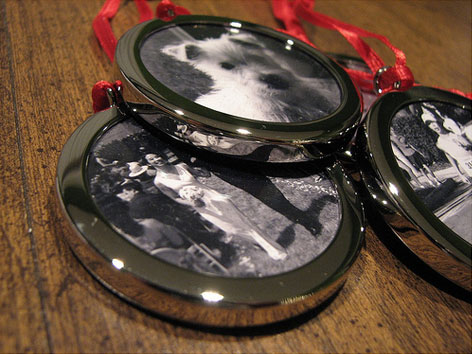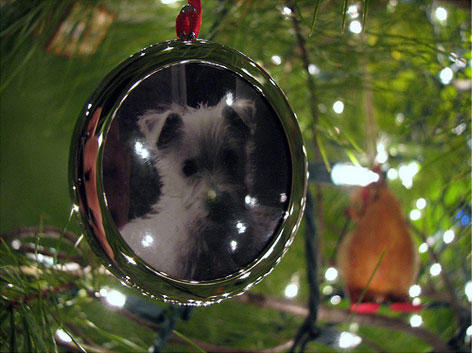 How cute is that idea? Everything from the discounted frame ornaments scored after the holidays to the annual tradition that was instantly established makes us want to do the exact same thing. So we thought we'd share the love so everyone can snag at least one frame ornament (on sale) to start their very own family tradition. Happy memory making!