When Erin sent us her fabulous master bedroom before & after pics we couldn't wait to share 'em with you guys. Here's her letter:
We were looking to redo our master bedroom to make it more comfy and cozy. First we removed the carpets and put in our furniture and blinds and left it alone for a while… not really knowing where to go from there. Then, I feel in LOVE with the coral slipper chair you found from Target and decided to design the room around that. Hope you enjoy the pictures, we love just laying in bed and reading now. We're still looking to add a few thinsg to the wall but just love the simple look of it even without the added art. Enjoy! – Erin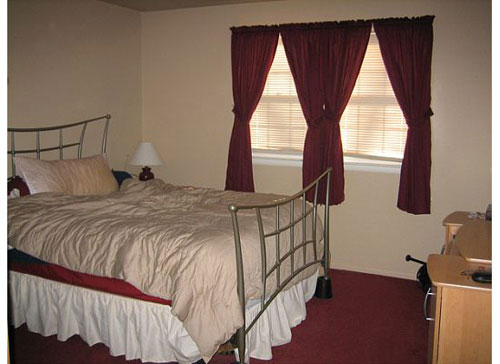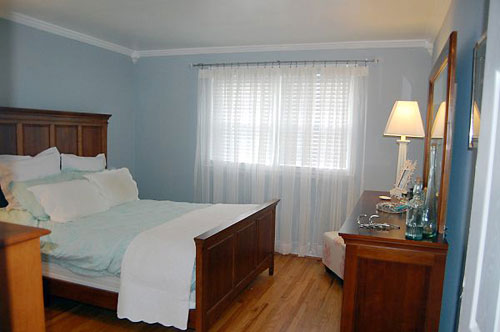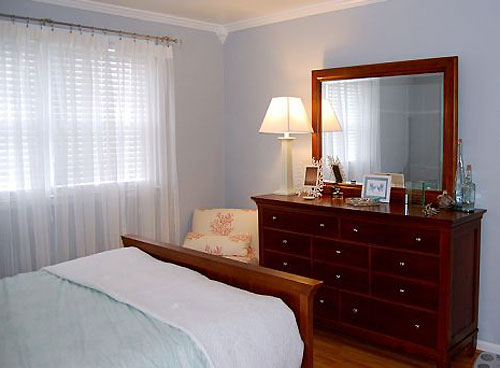 What a difference some paint and a few furniture items can make! And those wood floors look fantastic… can you believe someone would cover them up with maroon carpeting? We're so excited that a steal of a slipper chair from Target could aid in such a fantastic transformation. Thanks so much for sending those pics our way, Erin. And have fun relaxing in that fabulous master bedroom of yours!