We're back with the final clue about a major home improvement undertaking that has charged through Casa Petersik like a pack of wild horses. But first for the clue recap: we took our Christmas tree down a week early, completely emptied the guest bedroom, got pretty darn cold for a while and hung a sheet between the living room and kitchen to contain the renovation dust. Now on to clue #5: our kitchen looks like this…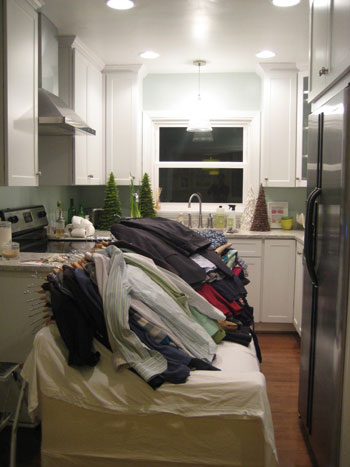 … and our den looks like this: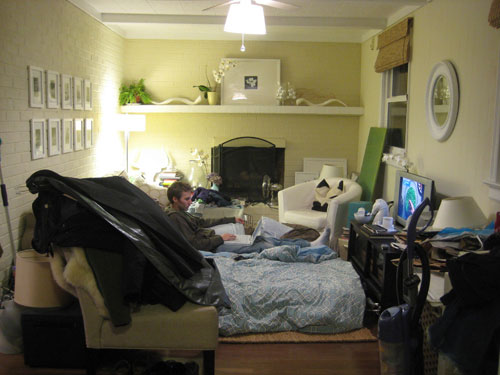 Pretty chaotic, no? Here's John blogging away in the middle of the craziness. It's certainly a little crowded but it'll be oh so worth it in the end. Stay tuned for the big reveal on Monday. And until then feel free to guess your little heart out one last time.