We'll admit it. We're a little relieved that the holiday season is over. As fun and exciting as all of the hoopla is, December can be a stressful month with all of the last minute shopping, long distance traveling, family gatherings, and weather madness that come along with it… which is probably why lots of people called us certifiably crazy for adding moving-into-a-new-house to the mix.
It definitely was a bit crazy of us, but it just dawned on me and Sherry that this wasn't the first year that a major project fell over the holiday season. In fact, it's happened for the past FOUR YEARS IN A ROW. Update: Five years in a row – see the bottom of this post. So it seems that we've got a chronic case of making Christmas-time more complicated. Observe.
In the last month of 2007 we were at the tail end of our kitchen remodel. By Christmas we had already lived sans kitchen for two months and our new cabinets were installed, but we were still waiting on our counters to arrive and officially make the room functional again.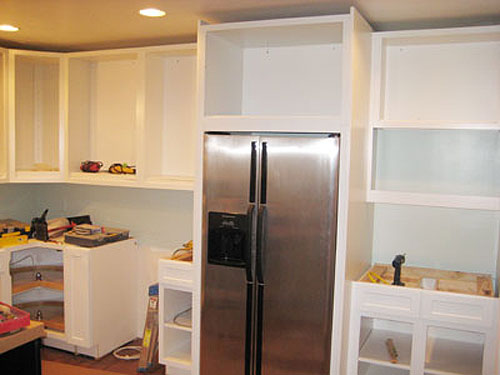 Oh yeah and did we mention that we didn't have a kitchen sink, so we were washing dishes in our tiny bathroom vanity. Yeah, that got old real quick.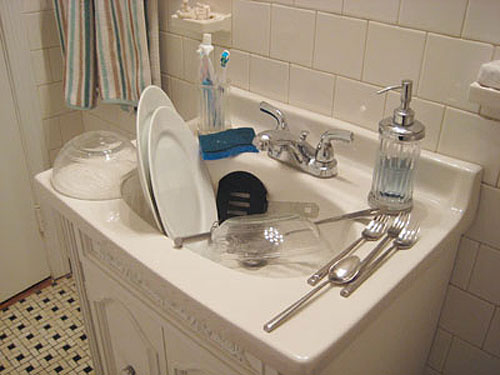 In 2008 it was our floors. Right before leaving for a family Christmas out of town we shoved all of our belongings into the kitchen and den so the rest of the hardwood floors in our entire house could be professionally refinished.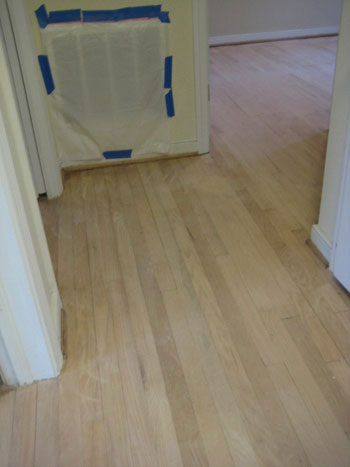 It was more than a bit "disruptive."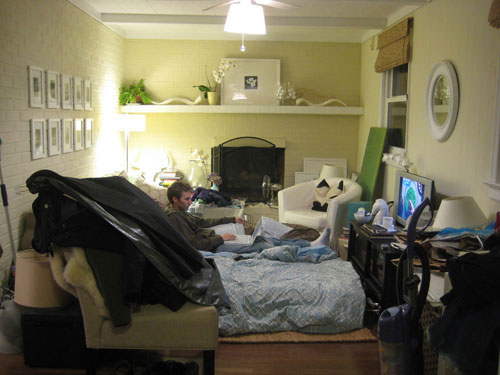 Then 2009 welcomed the bathroom remodel, which commenced the weekend after Thanksgiving. So by New Year's we found ourselves in the midst of tiling. Which meant that our only full bathroom was still a few weeks away from being functional again.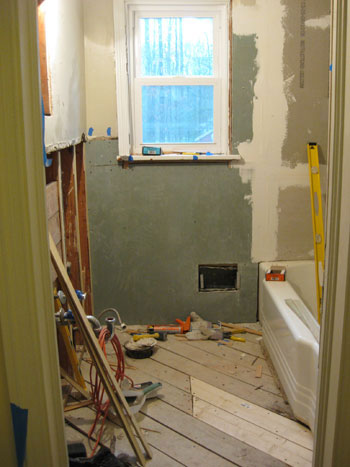 Let's just say we did our fair share of showering at the gym and at my sister's house. Sherry even hosed me down in the backyard after a particularly dusty day of work (she wouldn't let me get in the car and drive to have a proper shower for fear of getting the car all dirty). Brrr.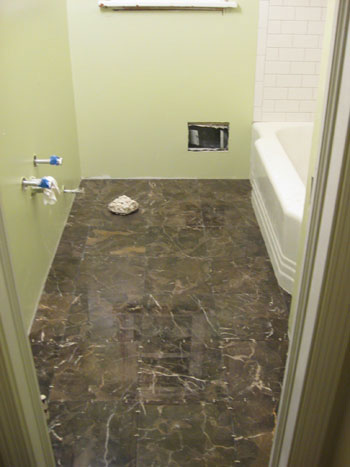 And we had more than a few adventures when it came to this year's mid-December move, which involved packing up every last possession and loading it into a UHaul…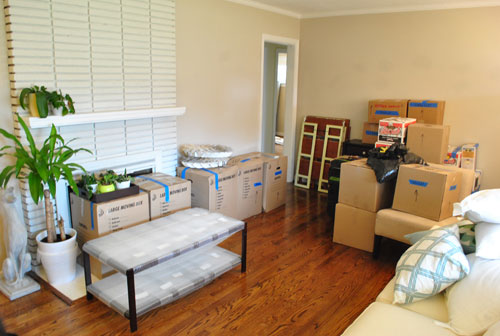 … which then slipped into a ditch about .05 minutes after beginning the journey to our new house…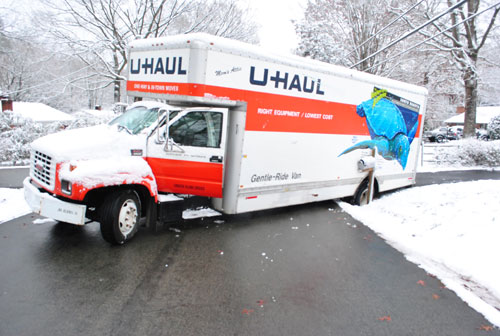 … which ended up looking a lot like this while we unpacked…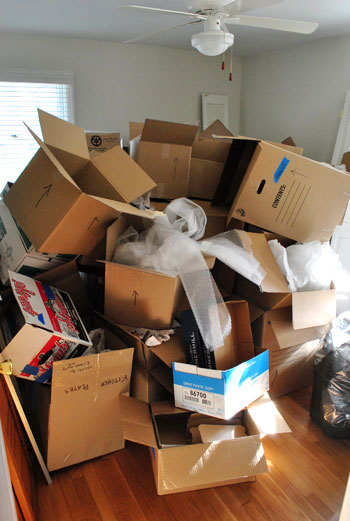 But now that we're more settled, in hindsight it wasn't so bad. Which is kind of how we feel about all of our other annual end-of-year adventures. So I guess we'll just have to wait about 11 months to see what crazy project we've got going on at the end of 2011 to keep the streak alive for a fifth year in a row. Maybe we'll be in the midst of a simultaneous kitchen remodel, floor refinishing project, and bathroom tile job. You know, just to put the other years to shame…
Update: Looks like this wacky tradition of ours is still going strong since we tackled a major kitchen reno just in time for Christmas in 2011 and were in the middle of a pretty chaotic book tour along with hosting Christmas for the first time at our house in 2012.