We often make mention of random milestones in our relationship – meeting in NYC, moving to Virginia, etc. – and we realized that the timing of all those events probably isn't always clear. So we figured Wedding Week Dos was the perfect opportunity to chronologically recount how boy met girl, they fell in love, moved to the south, got a chihuahua and started a blog. You know, your typical love story…
2004
June: I start my job as Assistant Account Executive at a New York City ad agency.
August: Sherry starts her job as a Copywriter at the very same ad agency a month later.
September: Sherry gets assigned to write commercials for the account I manage. We meet, but rarely interact.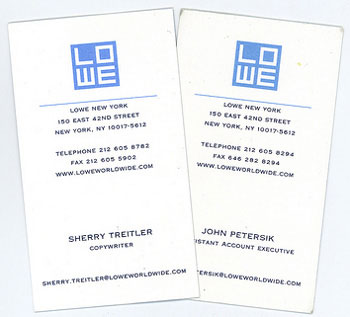 2005
January – May: Sherry keeps getting assigned to projects with me. We bond over watching bad reality TV and begin spending more time together outside of work, moving past "coworkers" to "friends."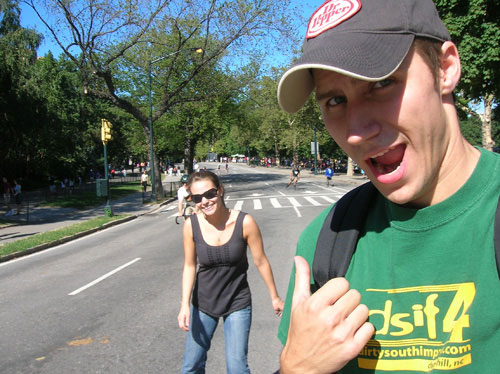 July 7th: A casual after-work party turns into an unofficial first date. We cap off the night with a kiss (and although none of our friends believe it, I actually kissed her first).
Late July: Just weeks after beginning to date, I invite Sherry on a trip home to meet my family in Virginia (!), giving Sherry her first official taste of life in VA. Here we are touring my alma mater UVA: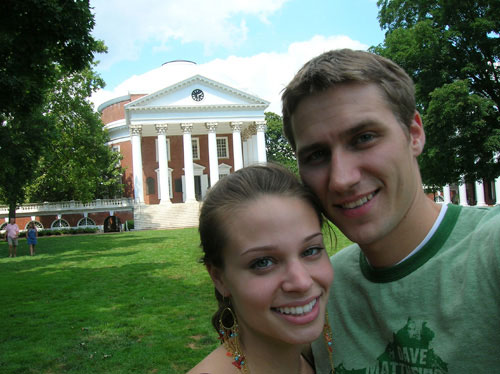 October: We take our first vacation together to drive the California coast (from San Diego to San Francisco) with my cousin Travis. It's one of the best trips either of us have ever been on.
November: I spend Thanksgiving with Sherry's family in New York (our first official family holiday together).
December: We make the decision to move to Virginia together after just six months of dating with zero hesitation.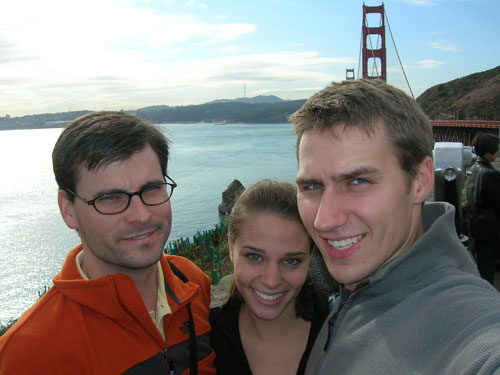 2006
January: We interview for jobs at the same Richmond ad agency (we like working together since it's the way we met). After a bunch of undercover research, I buy an engagement ring.
February: Our new jobs at the same agency don't come through. Employers won't take us seriously until we live in Virginia, so we decide to make the move and find jobs when we get there. Scary!
February 25: We leave NYC in a minivan (after snapping this photo), arrive in Richmond and move into a new apartment together (which we furnish with mismatched hand-me-downs).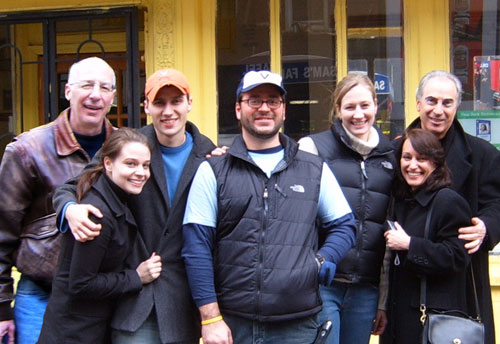 March: Within two weeks, I land a new job at a downtown ad agency (were I still work to this day). Sherry builds up a client roster and decides to write commercial scripts and magazine ads as a full-time freelancer from home (lucky girl).
March 18: I propose. Sherry says "yes." More on that later…
April 22: Our first weekend of casual house-hunting turns into buying our first home (a little brick ranch that needs a lot of love).
May 25: We close on our oldie-but-a-goodie house and begin the moving in and renovating process (three years later we're still at it).
July 7: To celebrate our one year anniversary of dating, I surprise Sherry with a trip to the Outer Banks.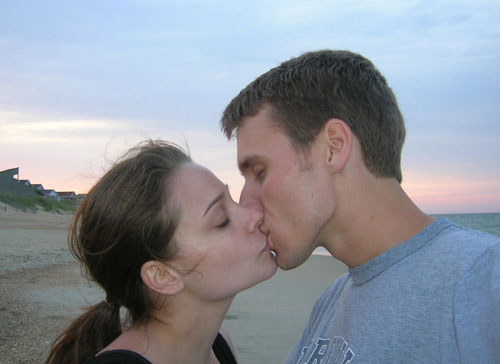 October: We take a second vacation together and this time it's back to California, just the two of us. We marvel that we don't even fight after a week of non-stop hanging out. Life is good.
November 28: After months of dog-hunting, we finally find a funny looking chihuahua that needs a good home. Hamburger (aka: Burger) joins the Petersik family.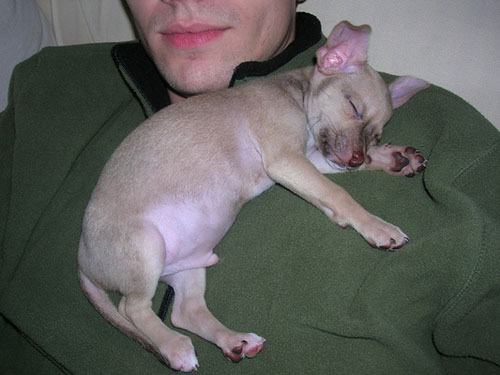 2007:
January – June: Crazy wedding planning and prep fills every spare moment and we quickly realize that we like teaming up and DIYing out hearts out.
July 7: The backyard wedding goes off without a hitch. Travis (the guy who joined us on our first California road trip) officiates the ceremony. "I do"s are exchanged. Happily ever after begins.
July 10 – 16: We honeymoon in Alaska. A certain small dog joins us for this "family" road trip full of adventure and goofiness. More on that later…
September: With wedding expenses out of the way, we decide to put a bit of our savings towards a kitchen remodel.
September 24: I write the first post on a new blog that I suggest we call "Young House Love." Sherry begrudgingly warms up to the idea of blogging about our home improvement projects in our spare time. The rest, as they say, is history.
Pretty much every milestone after that is documented right here on this blog. We know it may seem fast moving to a new city, getting engaged and buying a house within our first year of dating, but each step felt so natural and we didn't feel rushed at all. We must admit that now we look back with a bit of amazement! But I guess when you know, you know.
Do you guys have any interesting relationship timelines of your own? Did anything happen super speedily or perhaps quite the opposite? Did you and your bf/husband meet at work or at play? It's always fun to hear all the different ways we come to the decision to be with a certain person for the long haul, so share and share alike.
PS: For a photographic look back at our life's timeline (even before we met) you can check out this Flickr set, an electronic version of the clothesline "slideshow" we displayed at our wedding.