Happy Friday guys! Since the first three days of this week were full of bigger updates (like this craziness, our desk haul & overhaul, and a bunch of showhouse progress) it felt nice to switch gears and knock out a few smaller updates at the end. It's always refreshing to bounce from broad planning stuff – like office layout debates and showhouse furniture arrangements – to focusing on a few quick tasks (like yesterday's mirror switch). And thankfully this update couldn't have been easier.
Remember our lovely almond dishwasher?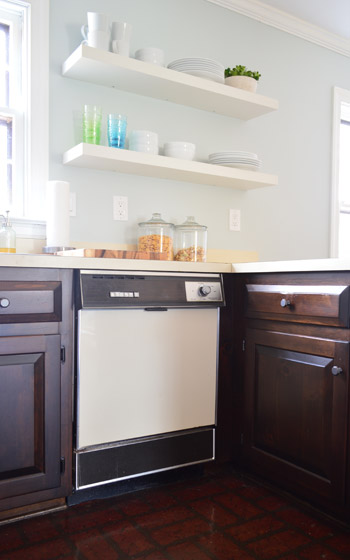 As you know, we're planning to replace our appliances during a full kitchen renovation down the line, but I heard an almost-sounds-too-good-to-be-true tip from a few of you that I had to try. Urban legend has it that appliances like these often have removable panels (i.e. the almond colored part) that can be flipped over or painted. So the other day I did some exploratory unscrewing.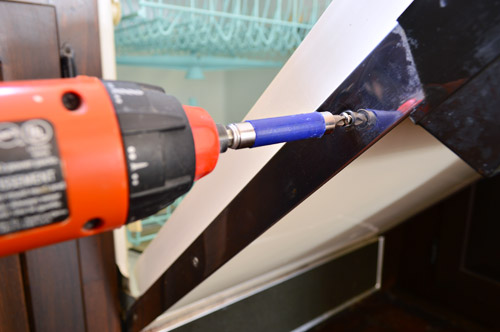 With three screws removed on the side, I was able to pop off a thin metal trim piece.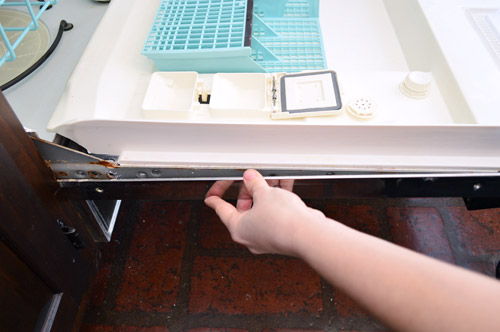 And then, lo and behold, out slid this removable panel. The best part? The backside was white!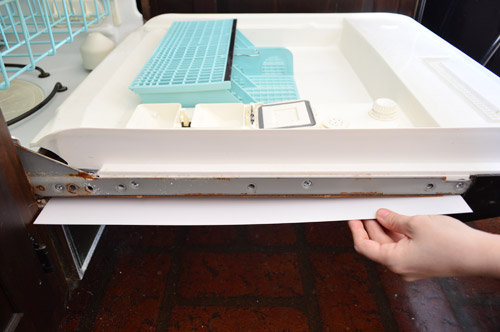 When I pulled it out entirely I realized there were actually two separate panels in there, and each one was double-sided. Which meant I could snap this side-by-side photo of the original cream-colored panel and the bright white one next to it for comparison. The color that you see on the dishwasher behind them is just some sort of cardboard backing that was in there.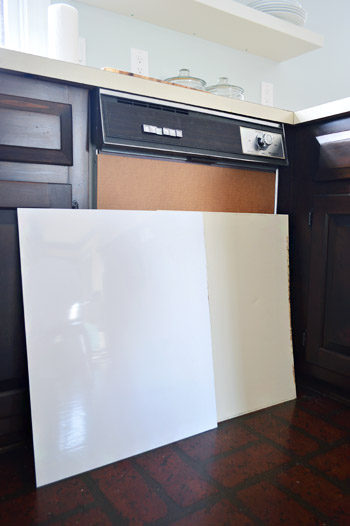 On the backside of the cream panel was this mustard option that would've been… um… an interesting choice. I couldn't resist holding it up just to freak John out.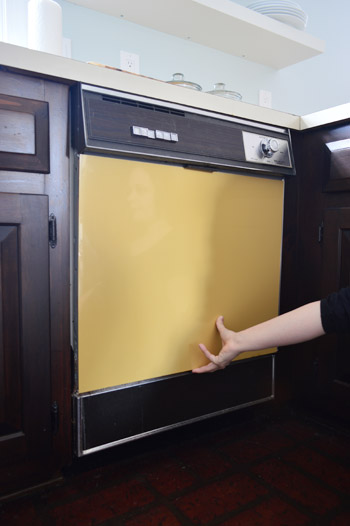 Predictably, I put the white panel in, reattached the side panel, and stepped back to take pictures – ready to marvel at how much better it looked. Except I didn't like it. Sure, it was white like the shelves and the upper cabinets, but among all of the dark lowers it just kinda of called more attention to itself.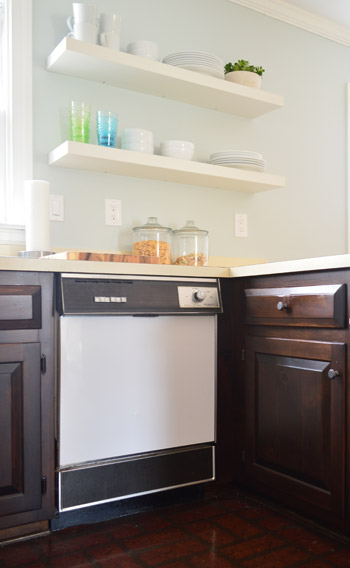 The backside of the white panel was black, so I removed the panel again, flipped it over to the black side, and tried again. MUCH better.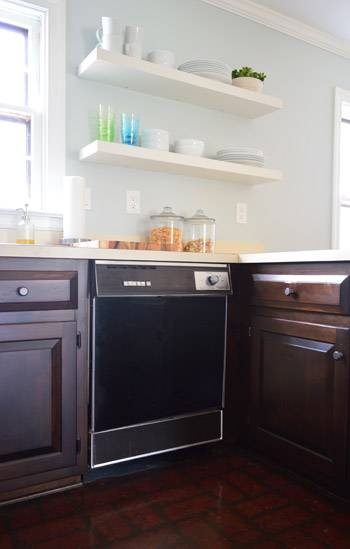 It's still not the prettiest dishwasher there ever was, but for the 10 minutes and zero bucks, I'm glad to have banished a bit more "almond" from the room – and it definitely helps the dishwasher blend in a bit more with the surrounding cabinets. You could even spray paint the panel a color before sliding it back in (red for a retro kitchen?) or buy a sheet of stainless steel at Home Depot and cut it to size with metal snips if you're going for the stainless look. Lots of possibilities…
The best part is that something about that easy switch kicked us into high gear in the kitchen again, because we're currently working on:
Removing our broken trash compactor to add something that's a lot easier on the eyes in its place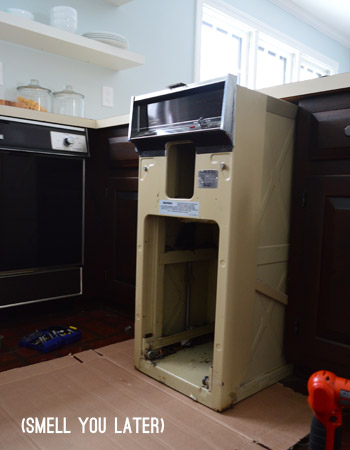 Finally redoing the counters with concrete (holy cow, it's messy – but such a dramatic change)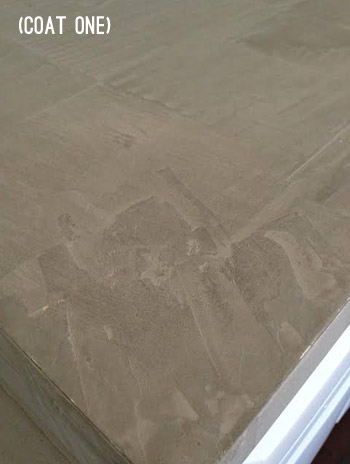 Has anyone else flipped their dishwasher panel? Or updated their appliances in other ways? We're still really happy with our updated fridge, our secondhand range hood, and our microwave in the pantry – so our last remaining almond eyesore is the stove. Have you ever used Ardex on counters or taken out an old broken disposal? Kitchen updates are usually disruptive since it's such a busy room, but it's so nice to enjoy them when they're done.