Your home shouldn't just look pretty, it should make your life easier. And just because you have kids or pets doesn't mean you're sentenced to floors that are overrun with toys or furniture covered in plastic. Through never-before-seen makeovers in our own house, doable DIY projects, and a gallery of other inspiring spaces, Lovable Livable Home shows how beautiful homes can be functional too.
"Family-friendly, do-it-yourself home decorating… Modern and budget-sensitive with comfortable, highly functional rooms that are not overdecorated. The authors hit the mark on relaxed living in theory and execution." – Publishers Weekly
"There's no point in showing you stunningly designed spaces if you can't actually do them. These ideas from Sherry and John Petersik… are the cure for decor boredom." – Redbook Magazine
"Find the sweet spot where form, function and meaning align. This philosophy is at the center of the book, which is as much about imbuing the nooks and crannies of your home with personal significance as it is about practicality and aesthetics." – The Washington Post
Along with being a New York Times Bestseller, Lovable Livable Home is also a #1 Amazon Bestseller and an Amazon Best Book Of The Year.

Amazon | Barnes & Noble | Books-A-Million | IndieBound | Indigo (Canada) | Amazon (UK)
Booktopia (Australia) | Book Depository (Worldwide) | Fountain Bookstore
*Affiliate links included above*
Look Inside Lovable Livable Home
Press play below for a sneak peek – including a shot of our finished dining room. No more blue trim!
And in case that moved too fast for ya, here's a still shot of our dining room as seen in the book (along with all of the details about how we got there).
Lovable Livable Home also includes photos and info about our living room makeover, along with a few other spaces like our guest room, our garage, our hall bathroom, and our half bathroom (which might be our favorite update of all).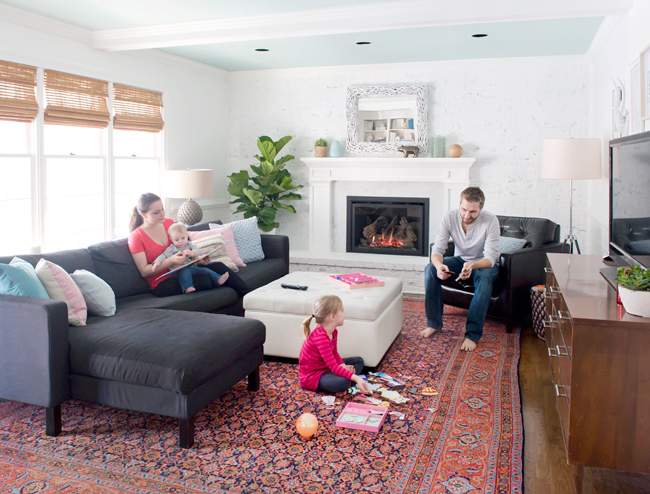 Lovable Livable Home Book Tour Recap
We had the best time eating Burger-shaped cookies and signing ceramic animals for you guys during our 12 city book tour in 2015 (you can check out some on-the-road photos below). So a giant thanks goes out to everyone who came to our signings in Richmond, Denver, Tempe, Salt Lake City, Raleigh, Atlanta, NYC, St. Louis, Chicago, Nashville, DC, and Cincinnati! We're so grateful to West Elm and the independent booksellers, libraries, festivals, and other venues who hosted us across the country. We wish we could have come to every nook & cranny of the globe, and if any new talks or signings get added in 2016, we'll definitely add them to the "Upcoming Events" section above this one!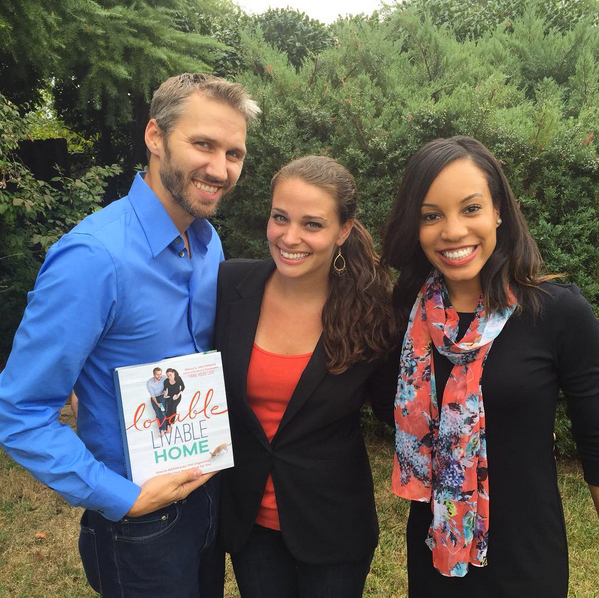 Salt Lake City's Studio 5 Interview