20 episodes! Holy moly! I mean, yeah, cool… whatever bro. Here are the show notes for Episode #20 of Young House Love Has A Podcast. On this week's episode we're talking about white walls. We've all seen the ubiquitous white wall trend, but do bloggers and designers just choose them because they look good in photos? In person do they feel bright & cheery or cold & stark? We talk to two bloggers – one who loves 'em and one who isn't sold – and we weigh in with our own pros & cons on the subject. We're also spilling the beans on a new outdoor project that we're taking on, Sherry braces herself for an uncomfortable "renovation" of her own, and we continue our quest to cut down unwanted mail.
You can download this episode from iTunes, Google Play, Stitcher and TuneIn Radio – or listen to it below! Then use this page to check out any links, notes, or photos that we referenced.
What's New
Here's that sneak peek of our Operation Irrigation Installation, as promised.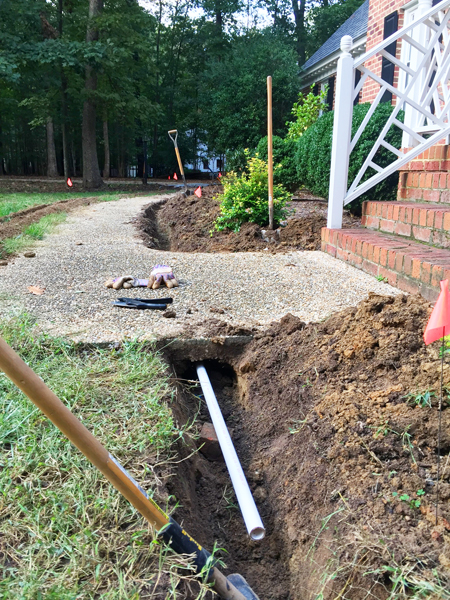 And just as Sherry promised, she won't let me post any mouth/teeth related pictures. She says, and I quote, "nobody needs to see that."
What's Not
If you want to learn more of those "14 Sturdy Facts About Home Improvement" over on Mental Floss.
Also, in related news – yesterday this showed up on my Facebook memories timeline coincidentally. One of my childhood friends Photoshopped it to celebrate us coming to his town on our first book tour. New hairdo for Sherry, maybe?
Listener Question
Remember if you have a listener question you can leave us a voicemail at 571-4-YHL-HAP (571-494-5427)
We loved chatting up Elsie Larson from A Beautiful Mess and Katie Bower from Bower Power Blog about white walls. And as we mentioned, here's a photo of Elsie's white kitchen…
…followed by a photo of Katie's not-white-for-long office (from her recent messy house tour):
And here are the two white-walled rooms in our house (both of which have colorful ceilings – we're realizing that seems to be one thing we like about them, that we can add color somewhere else). First we have our daughter's room and then we have our living room: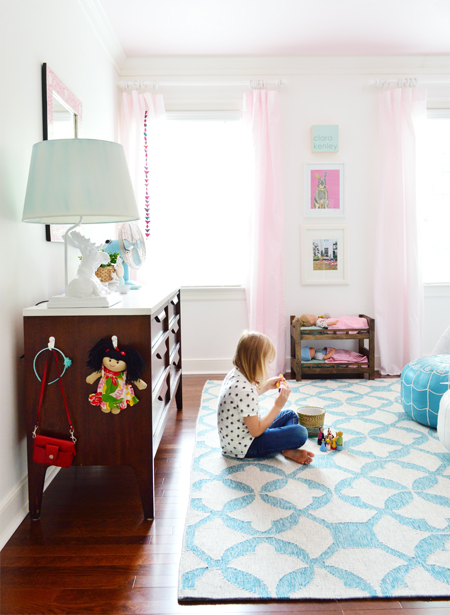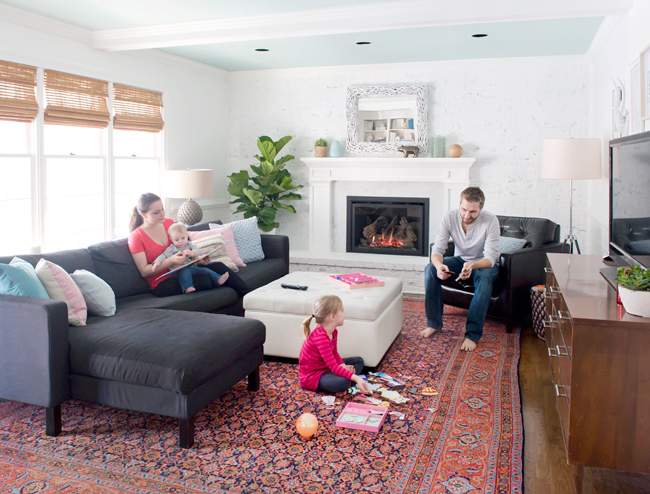 You can also see lots of white on the walls in the tour of our Showhouse.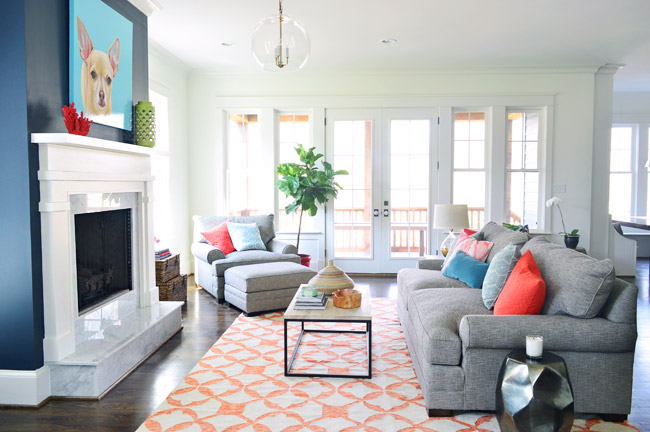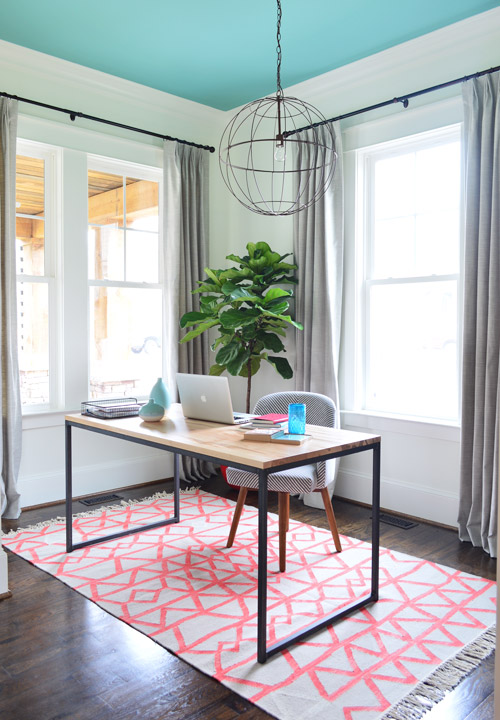 You can find more info on our spaces above (like ceiling paint colors and furniture/accessory sources) over on our Shop Our House page.
We're Digging
Sherry thinks Dan Harris is hilarious. And here's his book that she's digging (out loud to anyone who will listen).
And since I'm apparently digging the act of list-making. Or maybe I'm digging not getting duped into renewing magazines that don't need renewing? Either way, Sherry suggested I share the list of magazines we're currently subscribed to: Real Simple, Runner's World, House Beautiful, HGTV Magazine, Southern Living, Wired, Mental Floss, BHG, Martha Stewart, Entertainment Weekly, and House & Home.
Psst- Looking for something we've dug in a past episode, but don't remember which show notes to click into? Well, here's a master list of everything we've been digging from all past episodes.

Visit westelm.com/yhl to learn more about their Design to Impact program, and enter YHL15 at checkout to get 15% off your next purchase.
*This page contains affiliate links*