Fun fact: 17 is a prime number! You know what else is fun? The show notes for Episode #17 of Young House Love Has A Podcast, which you've officially found. On this week's episode we're excited to chat about a HUGE project at home that we've been working on (we're spilling the beans about it here first!). We also help a listener who's looking for fast & cheap ways to fill her empty walls – including some of our favorite sources and easy tricks for affordable art. Plus we share a tech upgrade that's allowing us to be lazier in the bedroom, gear up for a well-hydrated October, and mull over the 2017 paint color of the year.
You can download this episode from iTunes, Google Play, Stitcher and TuneIn Radio – or listen to it below! Then use this page to check out any links, notes, or photos that we referenced.
What's New
It's happening! Remember back on move-in day when our kitchen looked like this….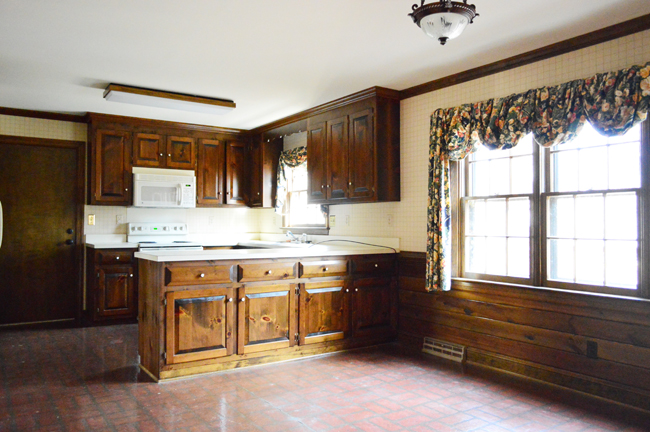 Well, we did some updating over the years, but we can finally shout from the rooftops "ding, dong, the fake brick laminate flooring is gone!" And we figured that anyone who comes to this page deserves a bone in the form of a sneak peek at some of the destruction. So whoop, there it is: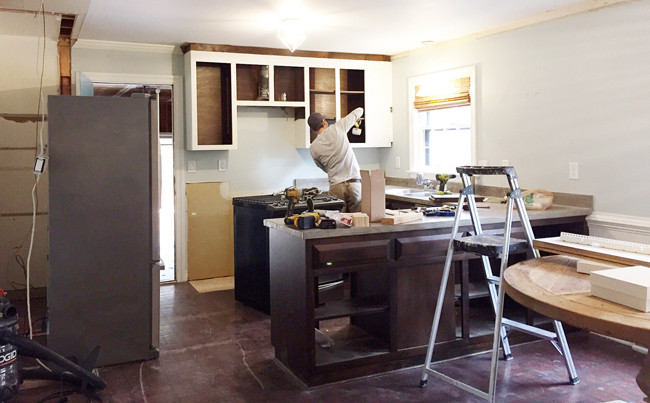 What's Not
Listener Question
You can always find some of our favorite affordable art projects in our blog's art archives, as well as in our first book (check out Chapter 6, called "Hang")
And here are some of the specific projects we mentioned:
We're Digging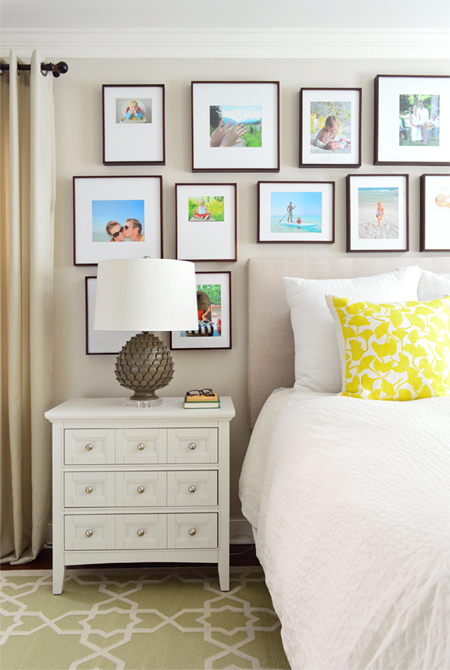 The photo above shows the nightstands we referenced with the "touch strip" (aka: snap bracelet) on the back. You can find them here on Joss & Main or here on Wayfair (sometimes the Joss & Main links expire, so we included both).
And here's the touch kit from Amazon that promises to allow you to retrofit any of your lights. Tag us on Twitter or Instagram if you've tried it!
Last but not least, if you want to join me for Aquatober – here's the full story behind it, and my stellar graphic below.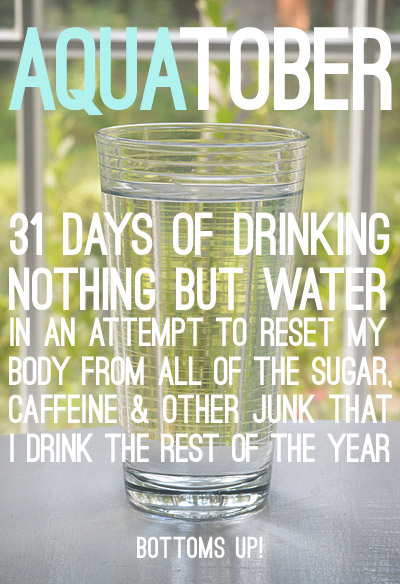 Psst- Looking for something we've dug in a past episode, but don't remember which show notes to click into? Well, here's a master list of everything we've been digging from all past episodes.
*This post contains affiliate links*