Our Richmond home is officially under contract (!!!) and it all came together unlike any other house we've sold before. So today we're breaking down how it all happened, why it was surprisingly emotional, and what it means for our move in June. We're also highlighting an unsung hero in our bathroom renovation and exploring whether we're all doing bathroom storage totally wrong. Plus, the app that may be bumping Instagram out of the top spot in Sherry's heart.
You can also find this episode on your favorite podcast listening app, like Apple Podcasts, Google Podcasts, TuneIn Radio, Stitcher, and Spotify.
What's New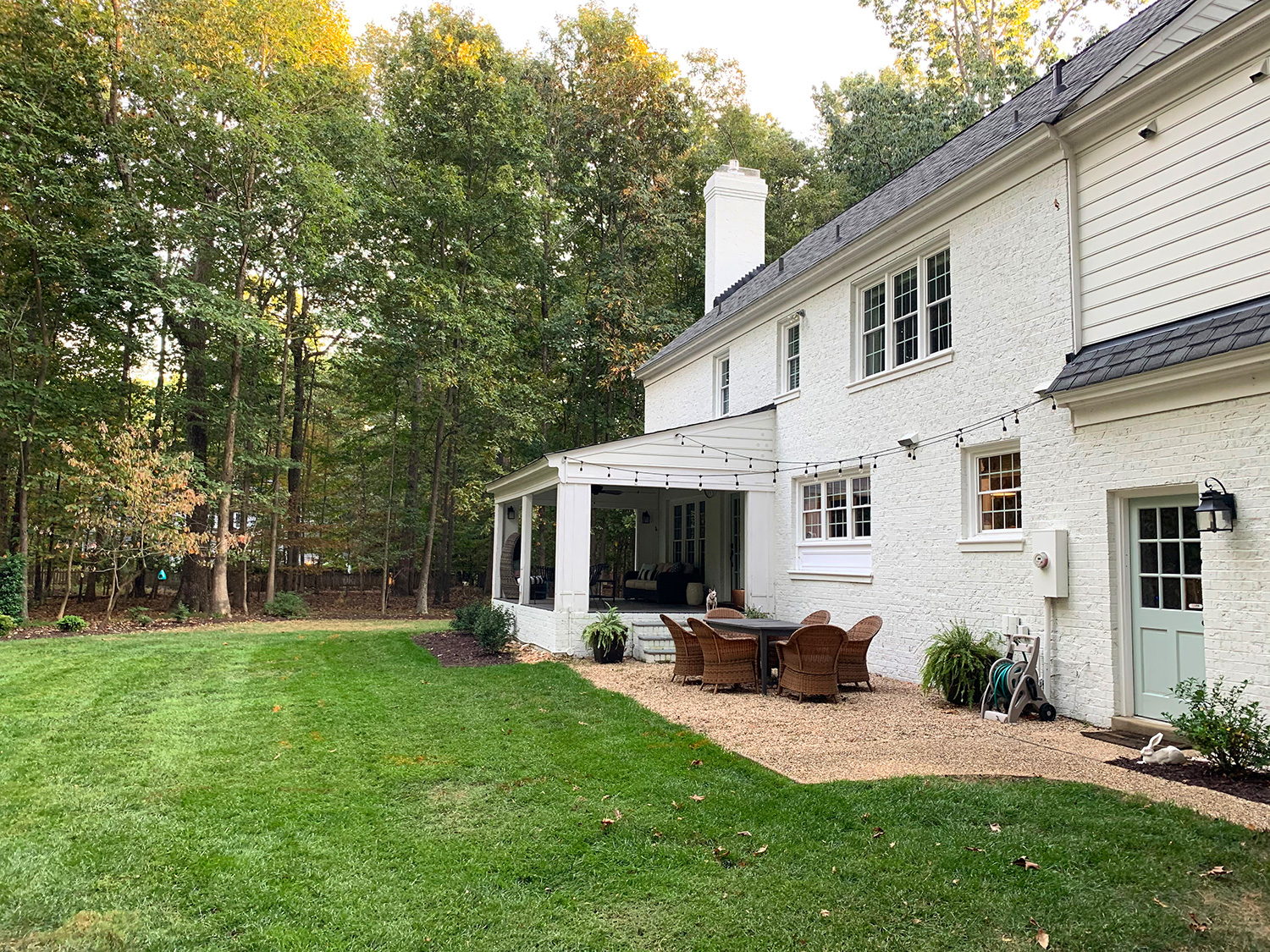 Over a whirlwind weekend, our house saw lots of foot traffic and at the end of it all… a signed contract! And boy are we grateful!
The full story is in this week's episode, including how we still get to stay here through June as part of a "rent back" agreement with the buyer, and why we picked the best "terms" over the highest offers.
We referenced some of our previous experiences selling houses and how they weren't quite as straightforward, so I wanted to link up some of those posts in case you wanted to read them in more detail:
Also, in re-reading those posts myself, I realized I might've merged some details of each sale in my memory. The first house took a while (14 showings over a stressful 3 weeks and sold for less than we hoped) while the second house went quickly, but with far fewer showings (just 3). So even though my description in the episode was a little foggy, the point remains: this particular sale was definitely the smoothest one we've ever had. Knock on ALL THE WOOD, of course.
What's Not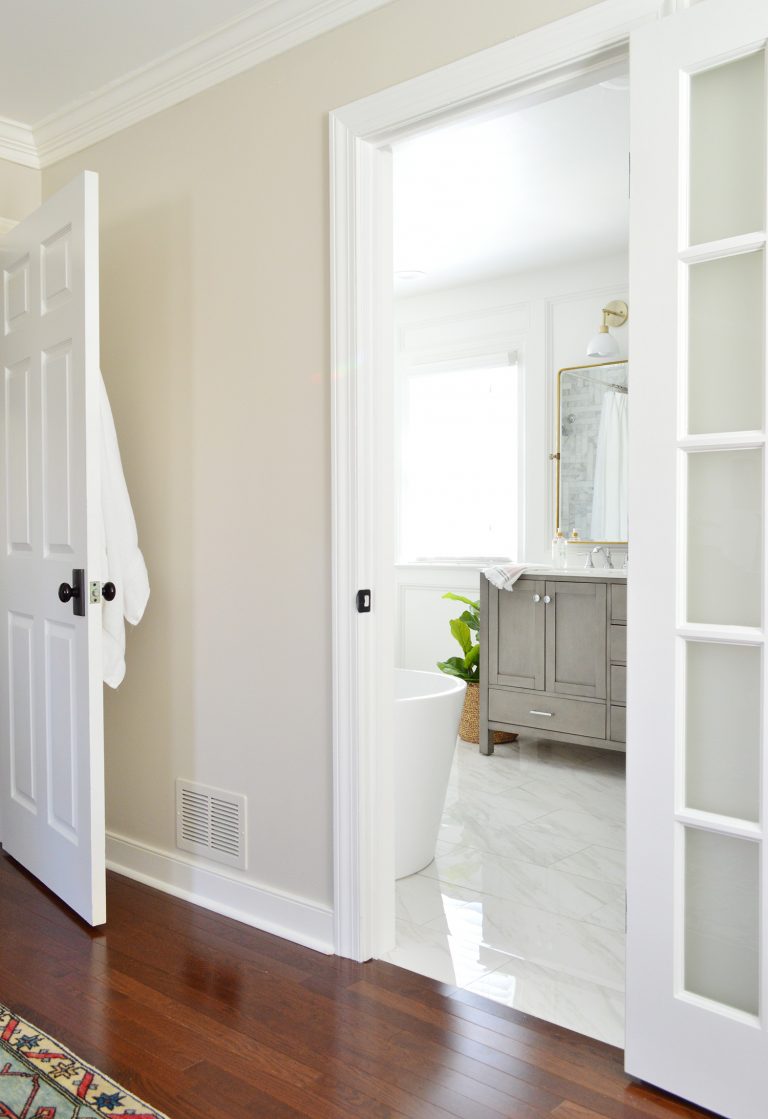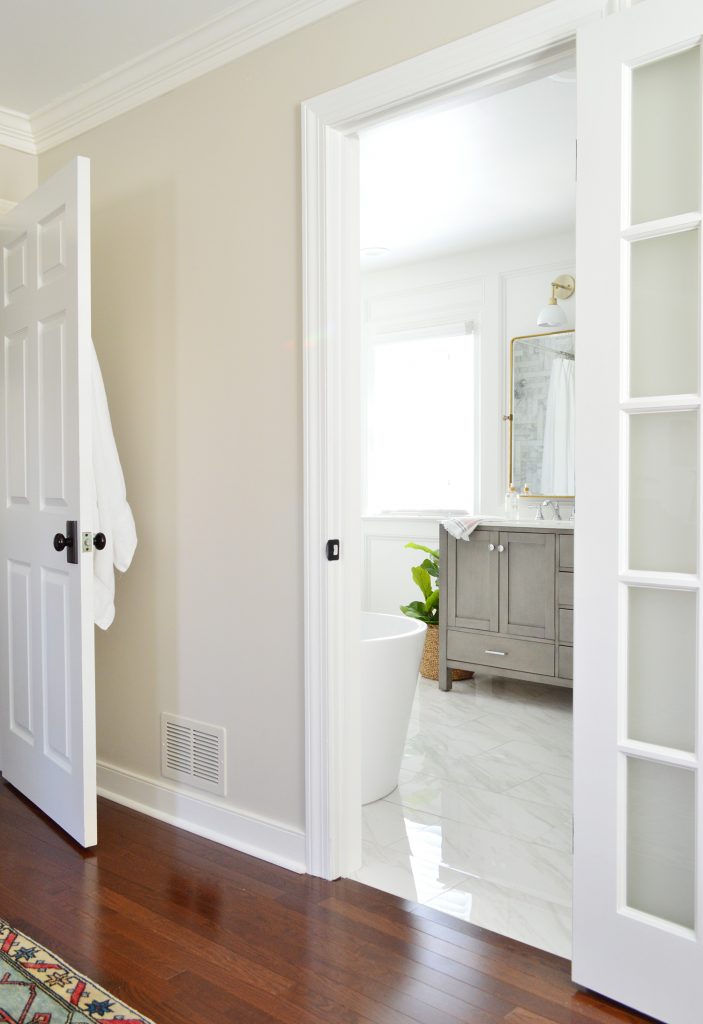 If you missed our bathroom reveal post last week you can see all of the before & afters, along with a full budget breakdown of the renovation.
And here's where you want to read more about what Reader's Digest outlines the 11 Things You Shouldn't Store In Your Bathroom.
Also, the movie we were trying to think of was The Secret Life Of Walter Mitty.
We're Digging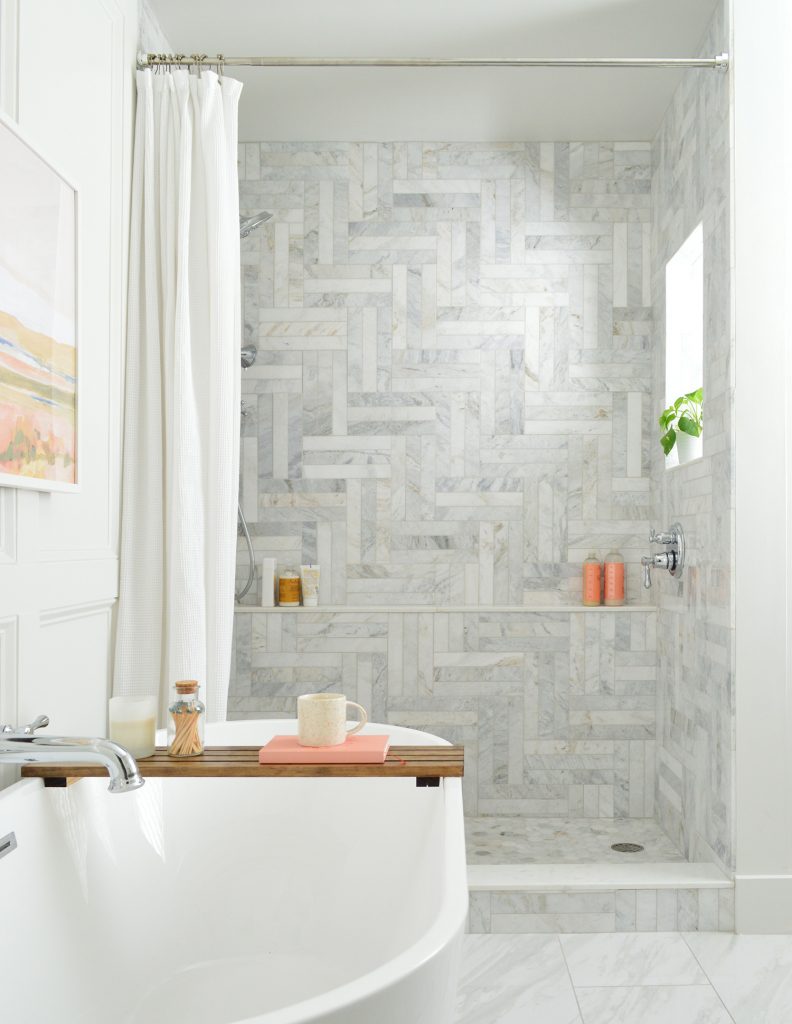 Here's the no-drill tension shower rod that we've trusted now across 3 houses (above in our house, the duplex, and the beach house) and it has never let us down. Pun intended. It's only about $20, easy to install, and we love not walking in to find it on the floor like shower rods of the past.
And if you want to jump on the Marco Polo train, here's where you can download it for your iPhone or through Google Play. I'm also embedding this video below that explains it a little more, in case our description didn't make sense. I liked that their website said their mission was helping people feel close. Sherry definitely agrees.
If you're looking for something we've dug in a past episode, but don't remember which show notes to click into, here's a master list of everything we've been digging from all of our past episodes. You can also see all the books we've recommended on our Book Club page.
And lastly, a big thank you to Crypton Home Fabrics available at Calico stores for sponsoring this episode. Head over to Crypton.com/YHL to learn more and get 35% off your in-store purchase of Crypton fabrics or custom projects in Crypton fabrics at your local Calico store using code YHL35Crypton.
Thanks for listening, guys!
*This post contains affiliate links, so we may earn a small commission when you make a purchase through links on our site at no additional cost to you.