We answered this question after the sale of our first house (spoiler: we bought in the bubble and sold in the recession), so now we're back to do it again – but this time the coins stacked a bit more favorably, thanks both to selling in a slightly better market and by not sinking as much into this house's improvements (it helped that we didn't need expensive upgrades like a new roof and windows this time around).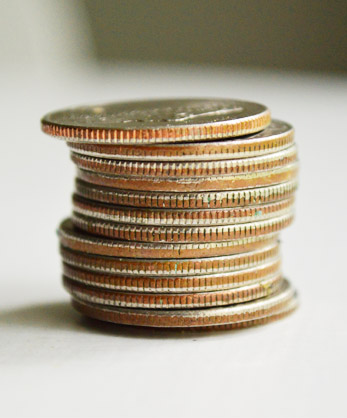 We managed to sell this latest house for $23,000 more than we bought it for back in 2010. And our best estimate is that we put around $14,500 into improvements that stay with the house (i.e. not furniture or other decor that moves with us). That means we made a net gain of about $8,500. Here's an estimated breakdown of where the money went:
Kitchen renovation (including appliances, new flooring, backsplash, lighting, counters, opening the wall, etc): $6,955
Deck building/staining/sealing: $1,783
New patio: $1,252
Built-in desk in the office (it conveys with the house since it was custom-built for that area): $124
Laundry appliances & built-in shelves: $712
Hall bathroom update: $168
Guest bathroom update: $51
Crown molding that we added throughout the house: $218
Fireplace upgrade with new tile/mantel: $147
Board & batten in hallway: $57
Pergola over carport: $214
Column update for porch: $198
Window boxes/plants for them: $132
Paint/stain for every room, built-in, and outdoor area (this doesn't include furniture paint/stain since that comes with us): $800
Landscaping, light fixtures, curtains, and miscellaneous other items that stay (like new border tile & toilet in the main bath): $1,700
Total: $14,511*
*some of these prices are total costs for projects, including some items that won't convey with the house – for example the bathroom makeover costs include art and accessories that came with us. So this isn't a perfect tally.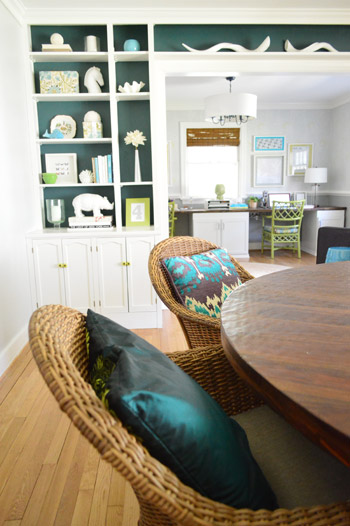 But regardless of how meticulous our math is, we're incredibly grateful that in just a few years we were able to increase the value of this house so much – especially given our experience with our first house (to which we barely boosted the sale price at all – stupid market!). But of course, we owe a 3% fee at closing to pay the buyer's agent commission (but we would have owed twice that amount if we used a seller's agent, so we're thankful for that as well).
In the end, we probably broke about even on this house. House flippers we're not. But house lovers? You betcha. The thing we're most excited about is finally getting to roll all of the equity that we've built over seven years of paying the mortgage on our first two homes into this new house – nearly cutting our mortgage balance in half. Yeehaw! That was definitely worth the wait.
What about you guys? Have you added up what you've spent on a house and compared it to what you got back? We always hear kitchens, bathrooms, and outdoor "square footage" (decks, patios, etc) tend to up the resale value of a house. Has that rung true for you? One thing we haven't really heard much about are built-ins, but we think they're such a nice feature (like the built-in desk we made for the office, the ones in the dining room that we inherited, and the one that we added to the laundry room).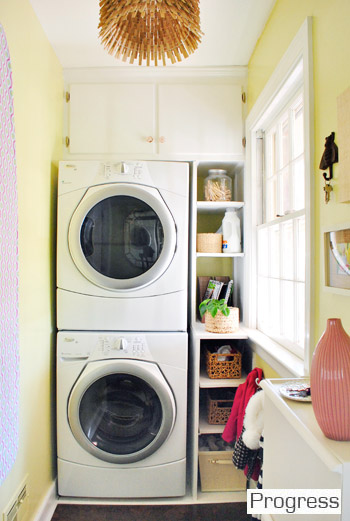 So built-ins will definitely be making an appearance at the new house (especially since we're already starting to notice a lack of built-in storage here). They add a nice feeling of function + customization, and both of the built-ins that we added were under $125, so that's definitely some nice bang for your buck!