What happens when you move into a smaller house in a smaller town for over two months? That's what we found out this summer when we stayed at our beach house to manage the duplex rentals – AND IT WAS THE BEST SUMMER OF OUR LIVES. The smaller home and smaller town lessons that we learned really stuck with us when we returned home – and they have already inspired us to make 4 changes to our life and habits back in Richmond. So even if you aren't planning to move or downsize, there are some things you could experiment with too. We're also sharing why we're fiiiiiinally starting a long-awaited renovation in our house, and one way we're kicking a bad habit to the curb and saving over $500 a year (and creating less waste). Plus Sherry goes on the record with her predictions for the 2020 colors of the year.
You can also find this episode on your favorite podcast listening app, like Apple Podcasts, Google Podcasts, TuneIn Radio, Stitcher, and Spotify.
What's New
Looking at all of these photos is somehow making us even more excited to get started on our bathroom renovation (not that standing there in person isn't motivating enough!).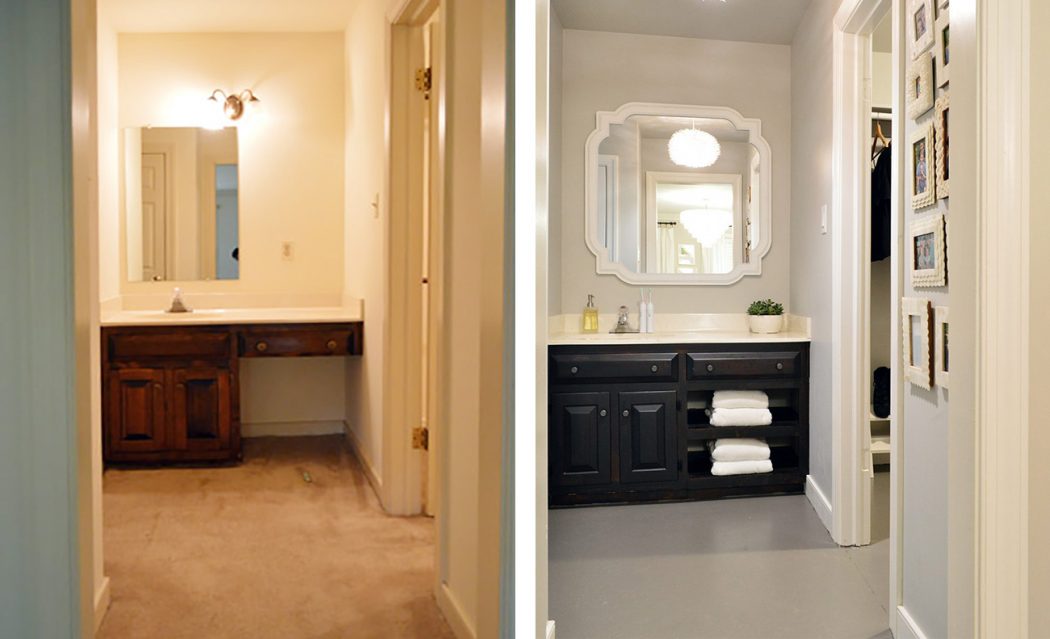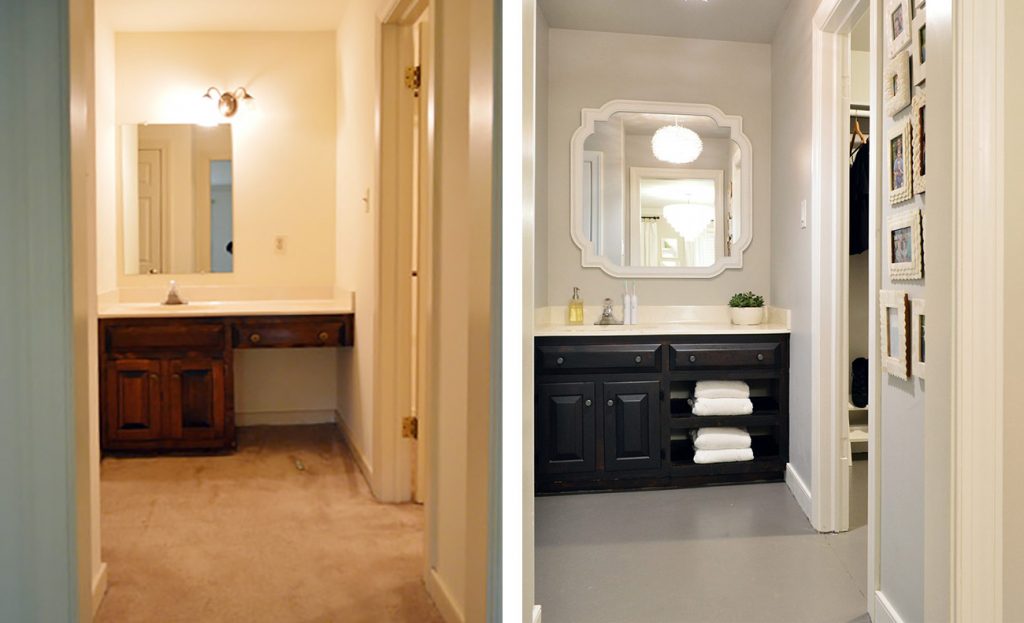 It's pretty much impossible to photograph the wonky layout of our current bathroom since it's so tight and closed-off. I'll try to make an overhead view for a future post (maybe as I try to relearn SketchUp or some other 3-D planning sofware).
The view above is from our bedroom looking at the vanity we madeover after we first moved in. Our closet is off to the right. We removed both of the doors that were originally in these openings because it was A LOT of door gymnastics (always hitting each other all the time). You can't even see the linen closet door that's off to the left side, but that's there battling for space too.
Next to the linen closet vanity is another doorway (still with a door!) that leads to our shower/toilet area – which we also refreshed by removing the shower door, stripping the wallpaper and softening the blue tile with this ceiling paint treatment.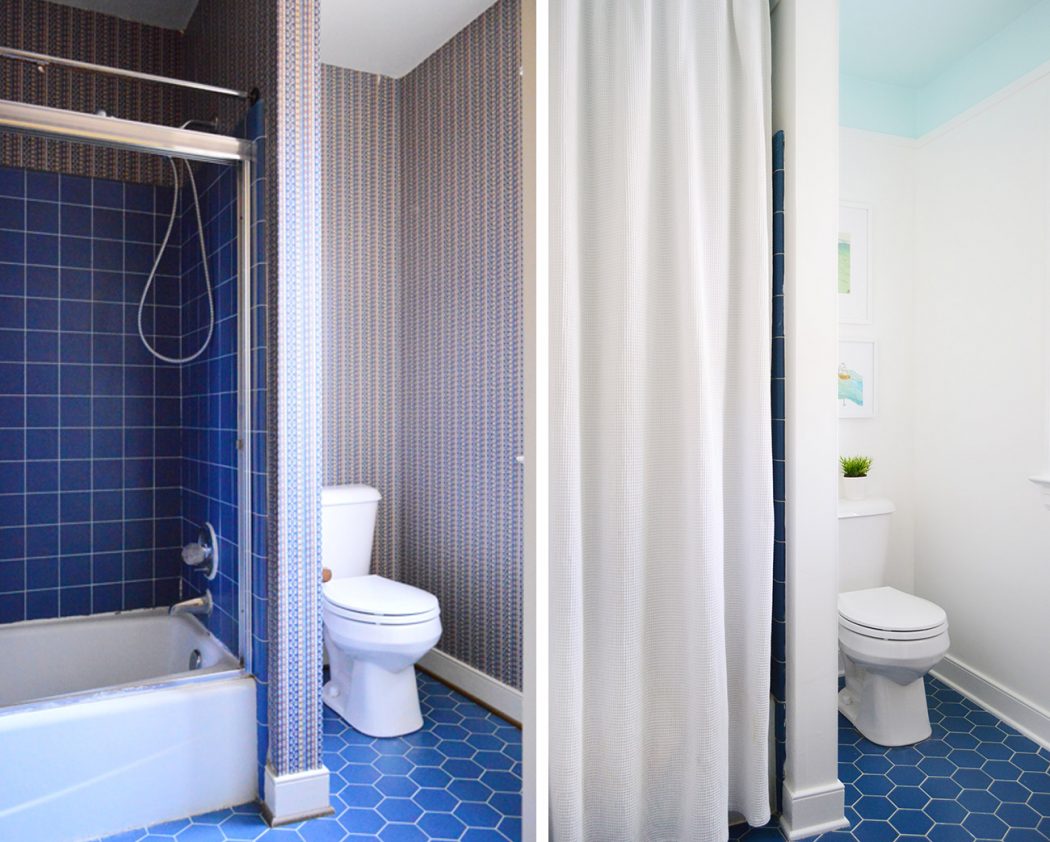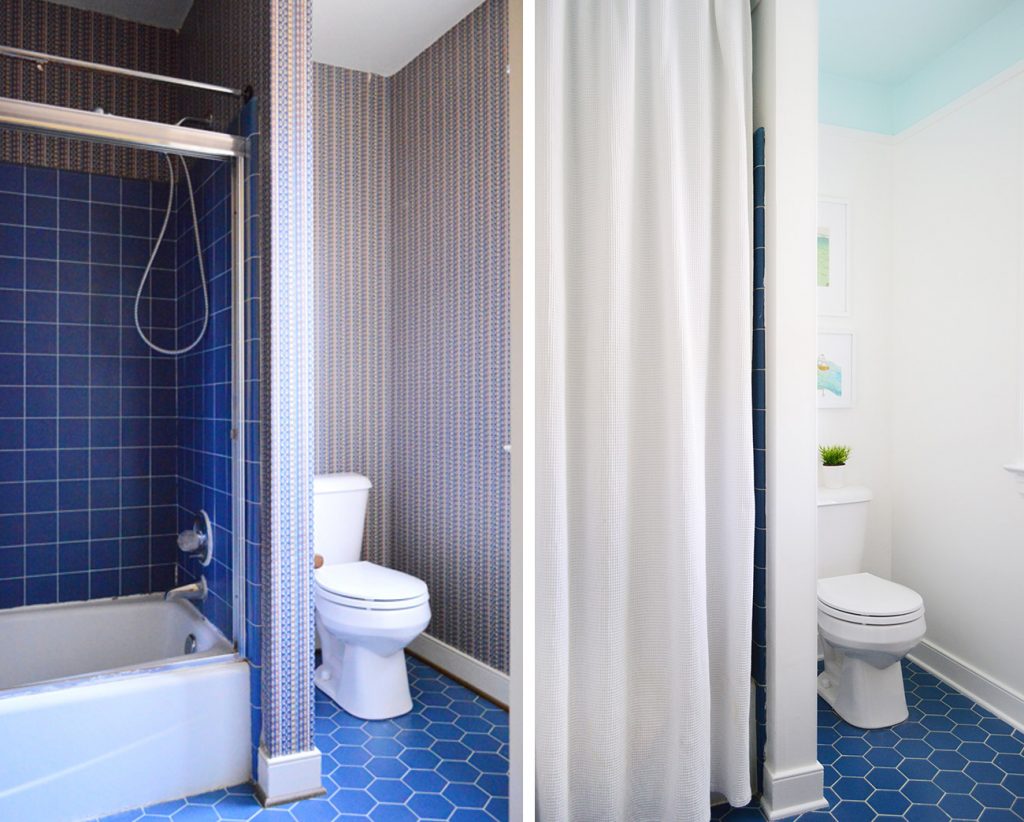 It definitely felt a little fresher than what we had going on when we bought the house (removing the dark wallpaper was an instant space-expander) but we are very excited to finally be certain about what we want (and to have had a while to save up & weigh all the options) so we can actually start renovating with confidence that we'll end up with something we love!
2020 Color Of The Year Predictions
You know we love talking about the various paint brands' Color Of The Year selections. Behr is already out with their 2020 pick (it's called "Back To Nature" – shown below) but before the rest of the colors released, I put Sherry on the record about her guesses for the other players in this game.
You can see them all below, along with a recap of the past 3 years' selections. I included the guesses I ventured on the podcast, as well as one I added after the recording for Benjamin Moore. We'll update you once we know how on or off the mark we were (spoiler: it will be the latter).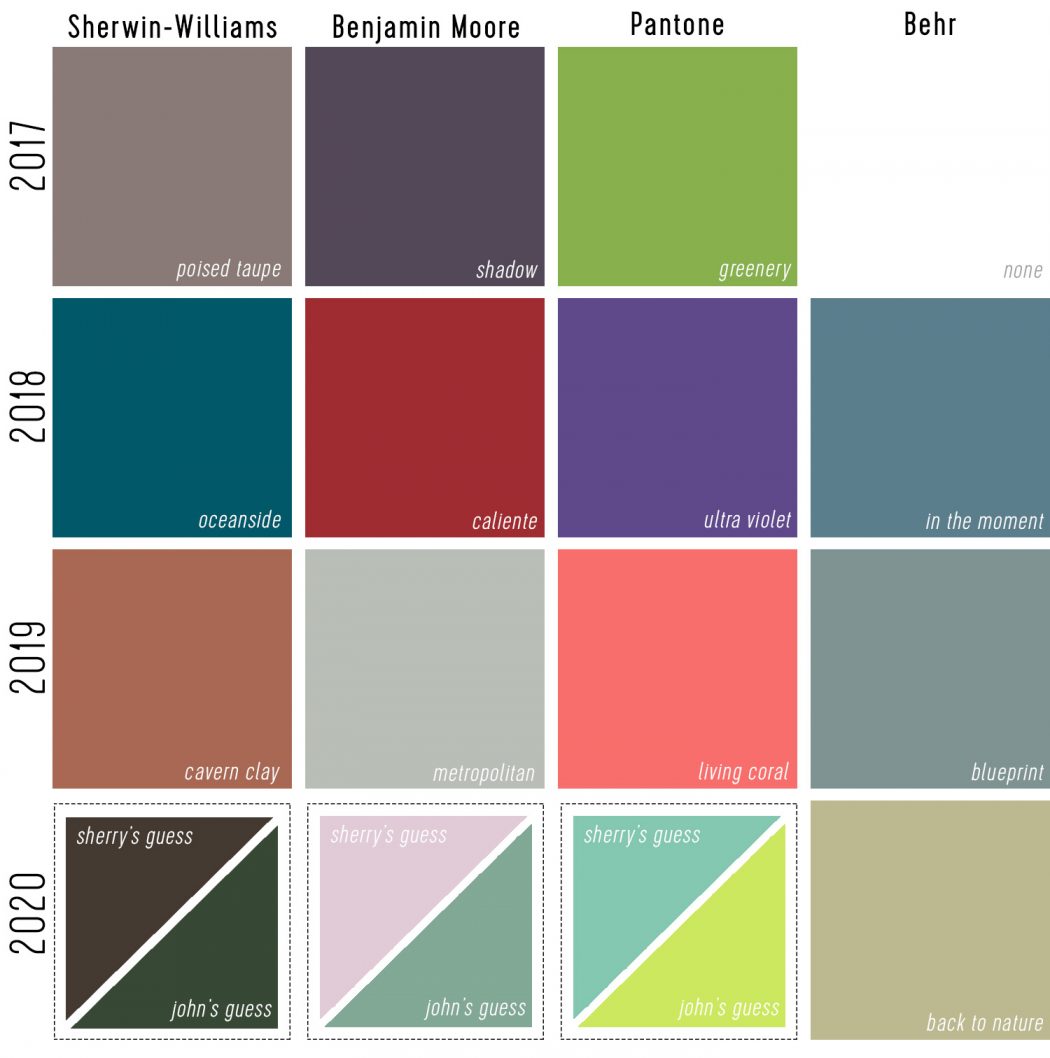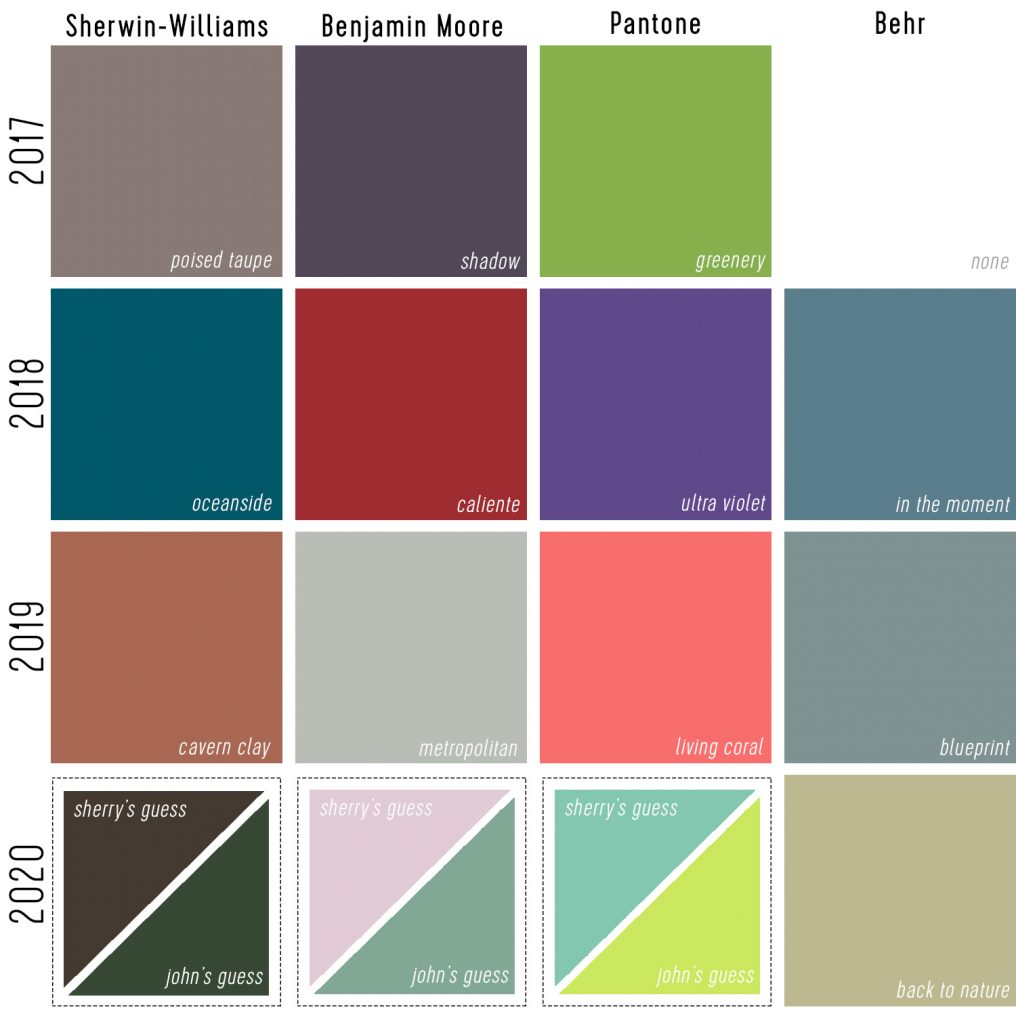 We also mentioned that Mandi at Vintage Revivals has been building this immaculate playhouse to help Sherwin-Williams announce their 2020 color (I think today maybe??). She's been sharing her progress in black-and-white but this photo she posted was my clue that it might be dark (although it could be the light color too… hmmmmmm…)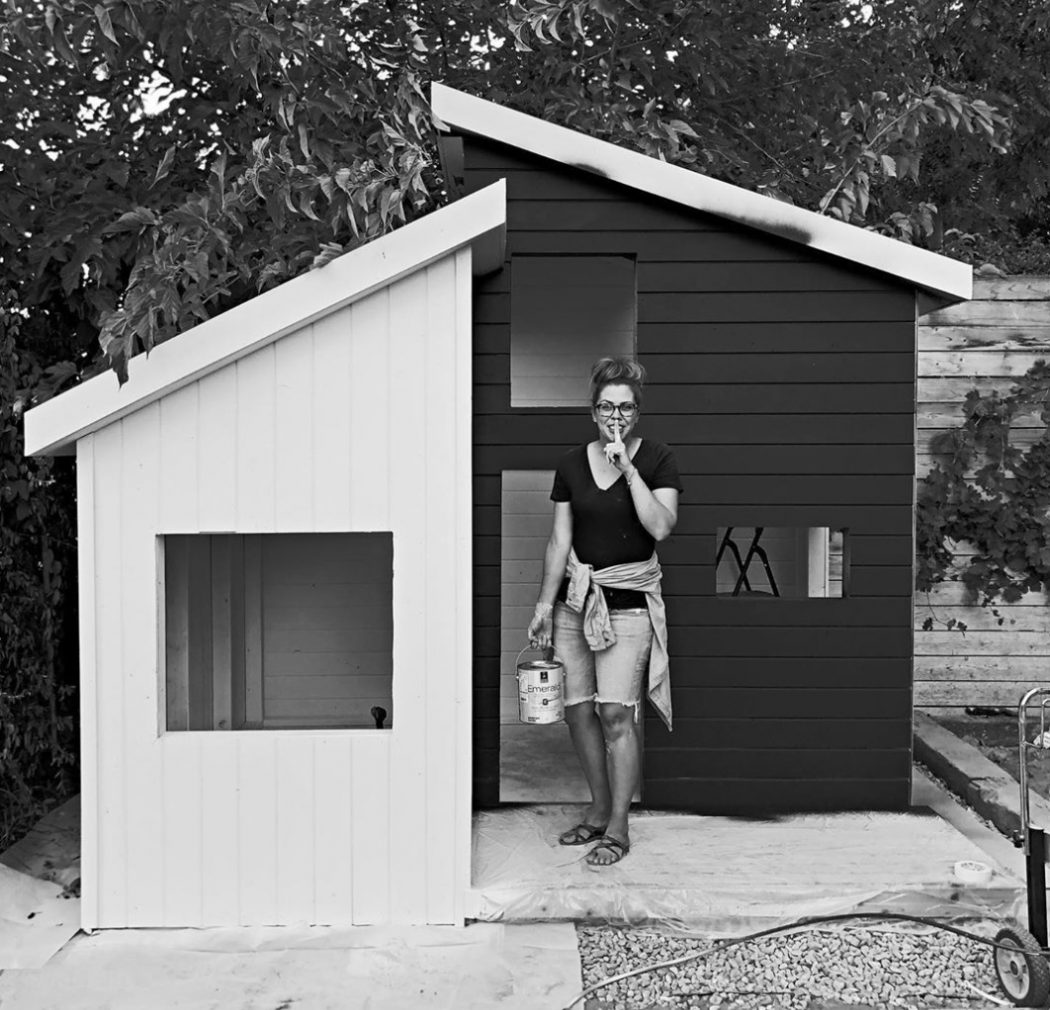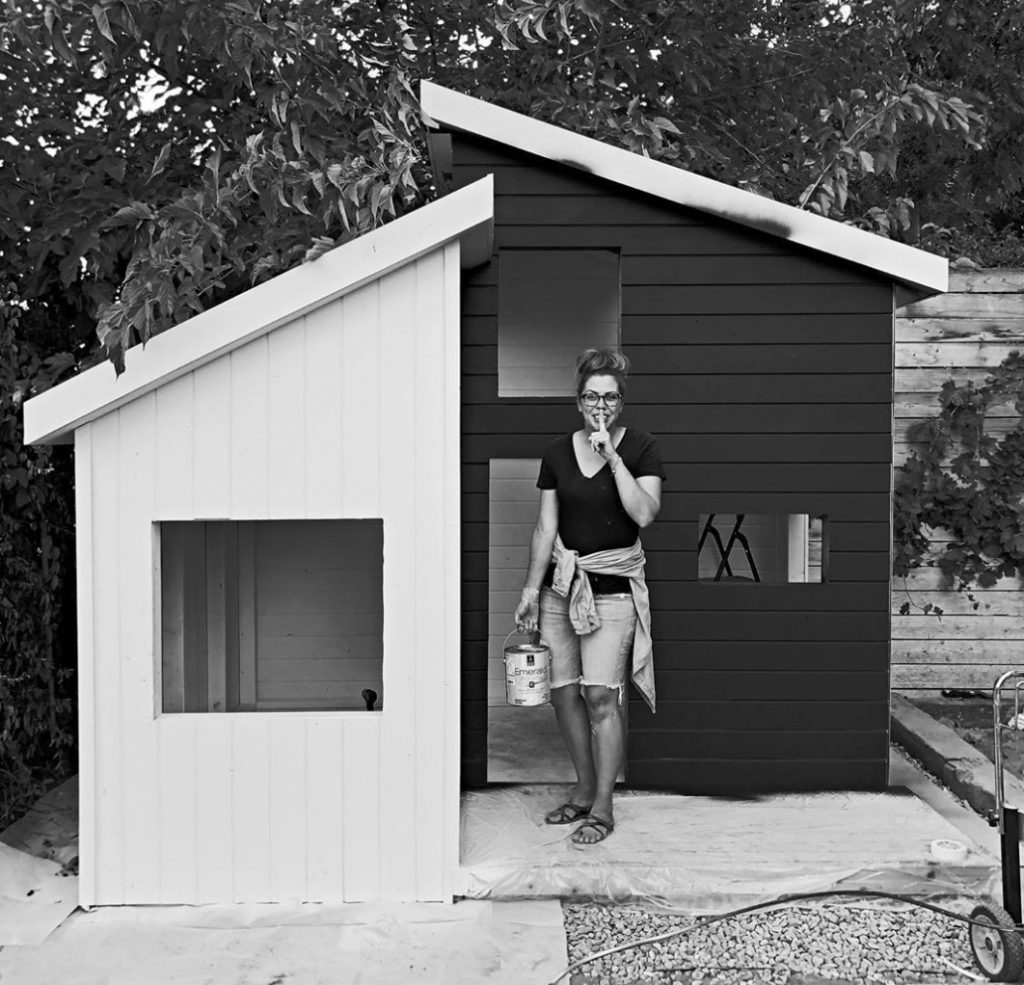 Our Summer In A Smaller Town & A Smaller House
As mentioned in the episode, living in both a smaller town and a smaller house all summer was GREAT for our entire family. We soaked it all up, and left excited for the next summer season there. And it definitely gave us a fresh look about how we could use our space and our money differently moving forward.
If you want to hear more about Sherry's "minimal" wardrobe it's discussed on Episode #115 and in this closet tour post.
Below is the 3-drawer Malm dresser that Sherry and I shared to wrangle all of our clothes for the 2+ months we stayed in Cape Charles. You can read about how we made it look built-in here.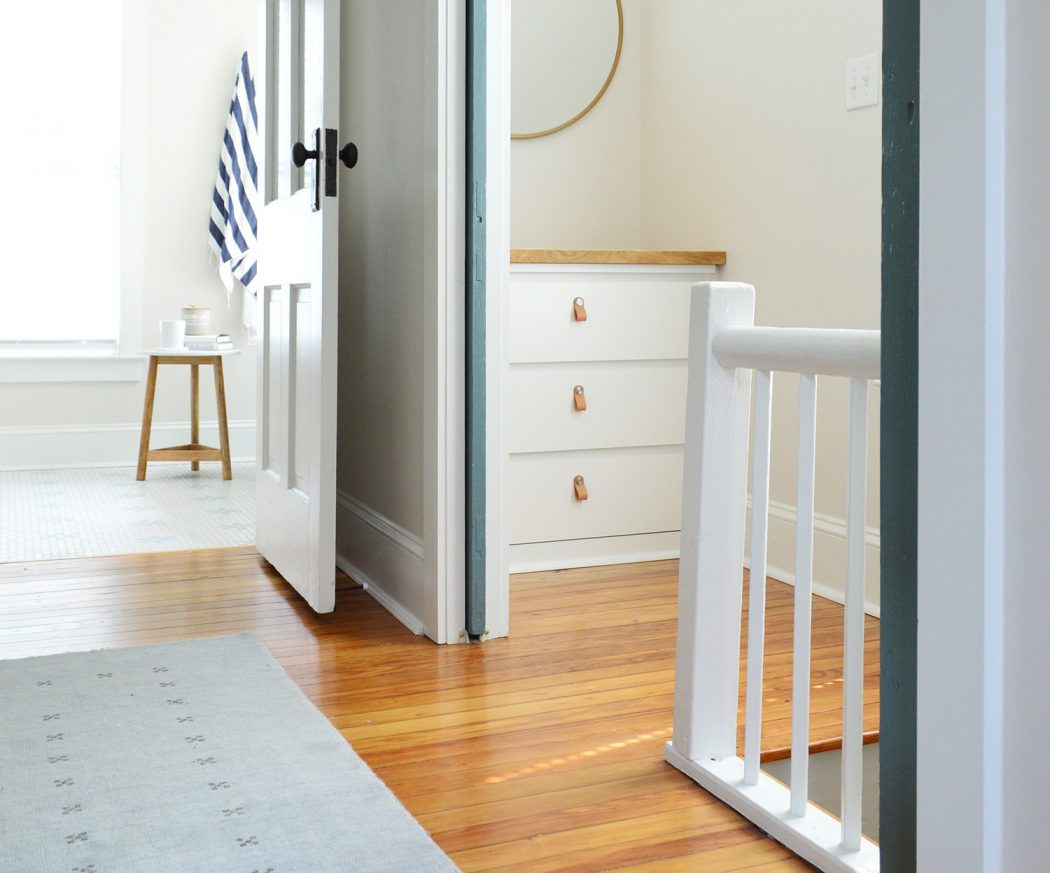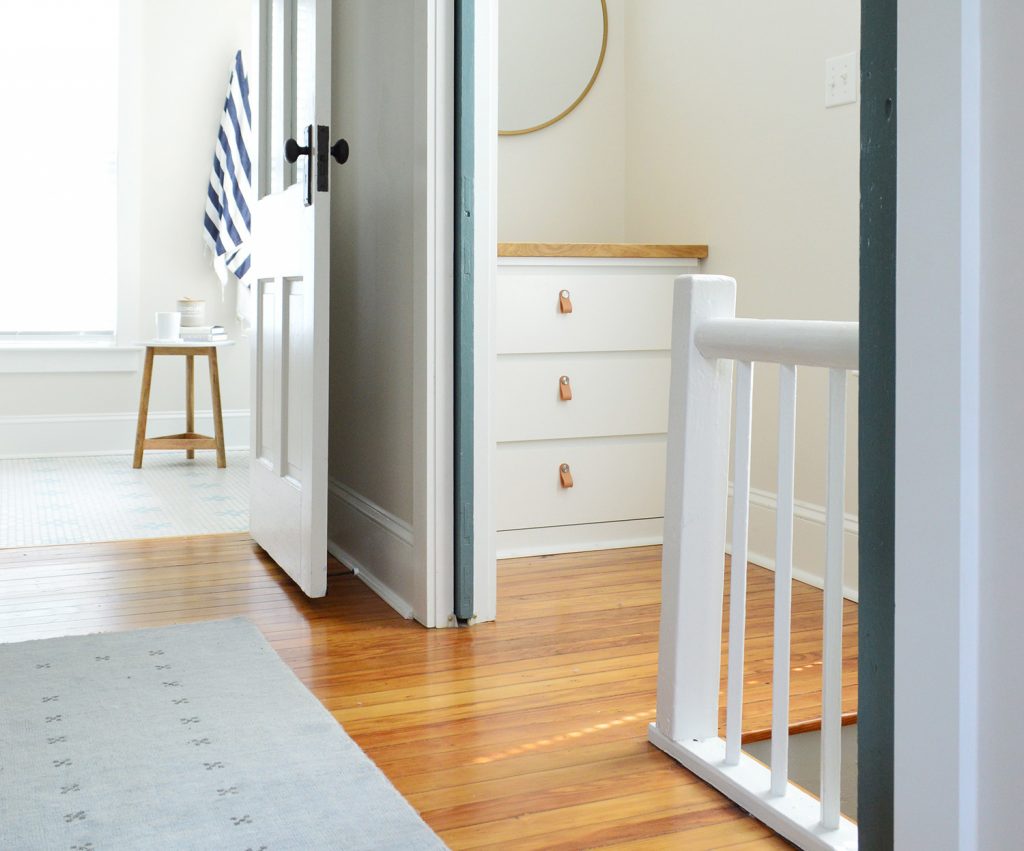 And our kids used these four cubes (2 each) to wrangle all of their clothes, pjs, bathing suits, etc. We did make a couple of updates to this room to increase their overall storage/organization towards the end of the summer though (mainly to accommodate more books), so we'll photograph that & share it in an upcoming post.
And apart from the stuffed animals they kept in their rooms and some puzzles/paper/craft stuff that's stored in the living room TV cabinet, all of our other toys and games were stored in the 3 drawers of our entry table. It was mostly board games (this bingo game ended up being their favorite).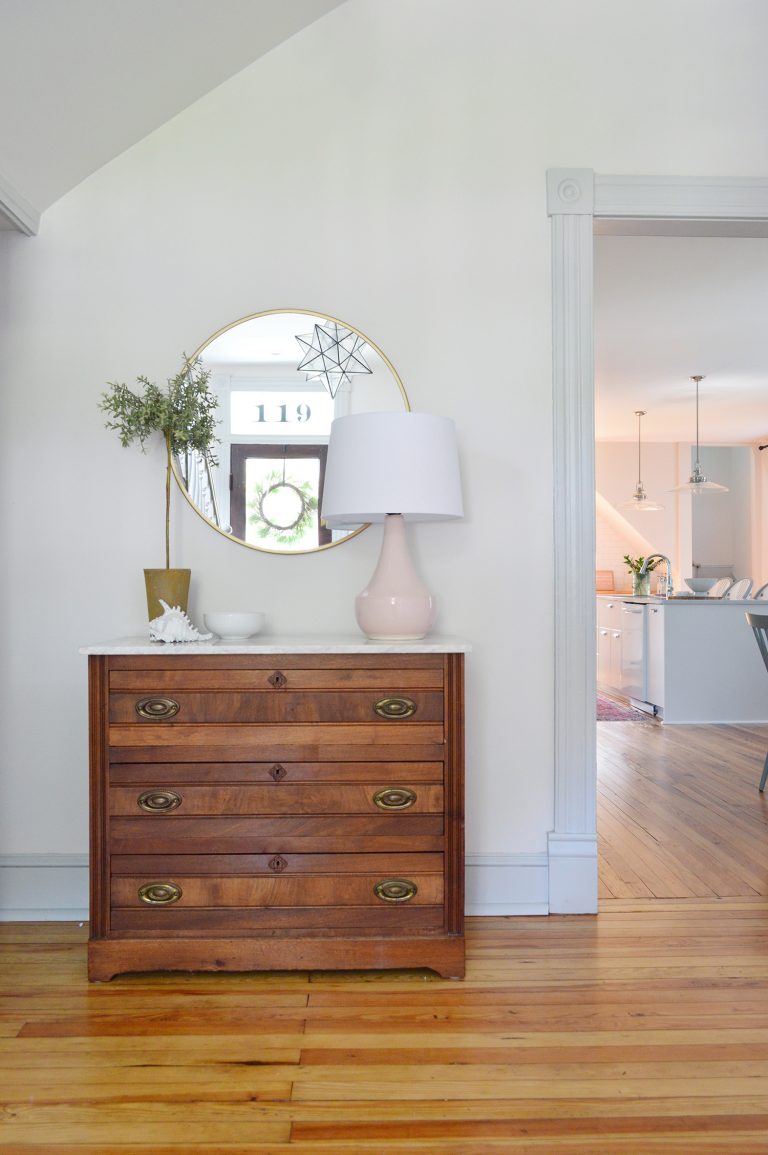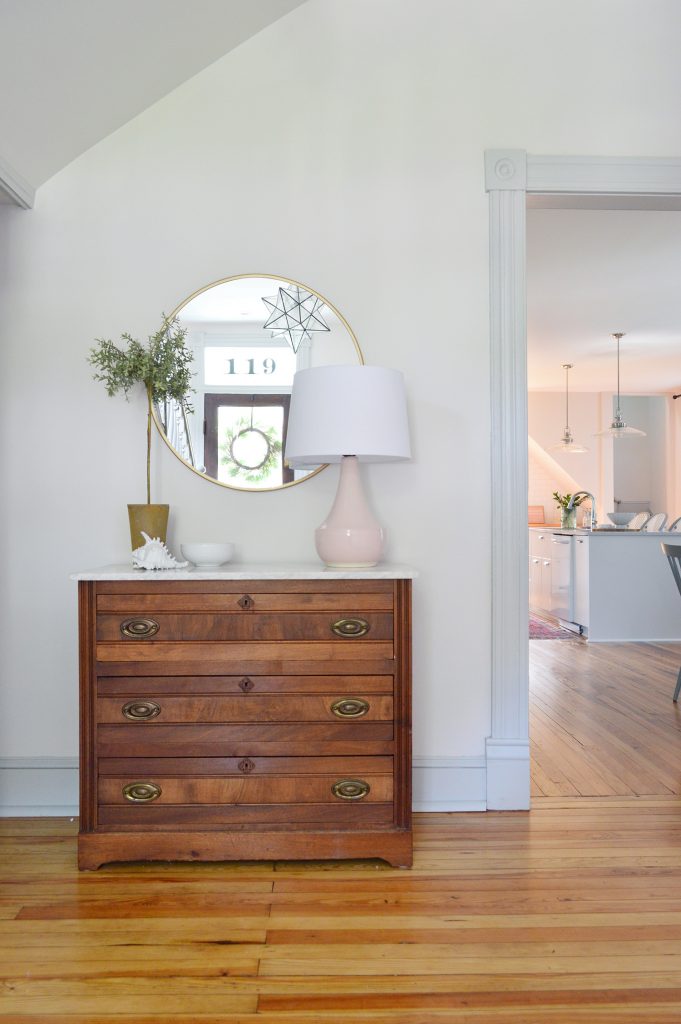 You can also catch more of our discussion about why we got rid of half the toys in our house a few years ago in Episode #45.
We're Digging
Here are the little paper True Lemon packets that Sherry has been using lately to end her La Croix and Hint habit (they're only 6 cents per packet and don't involve large bottles or cans!). Just dump them into a reusable water bottle (this is Sherry's favorite because of the rubber bottom) or a glass of water (or tea or whatever) and shake it up. We love that it's super easy to keep some in the car or in our beach bag and use them on the go.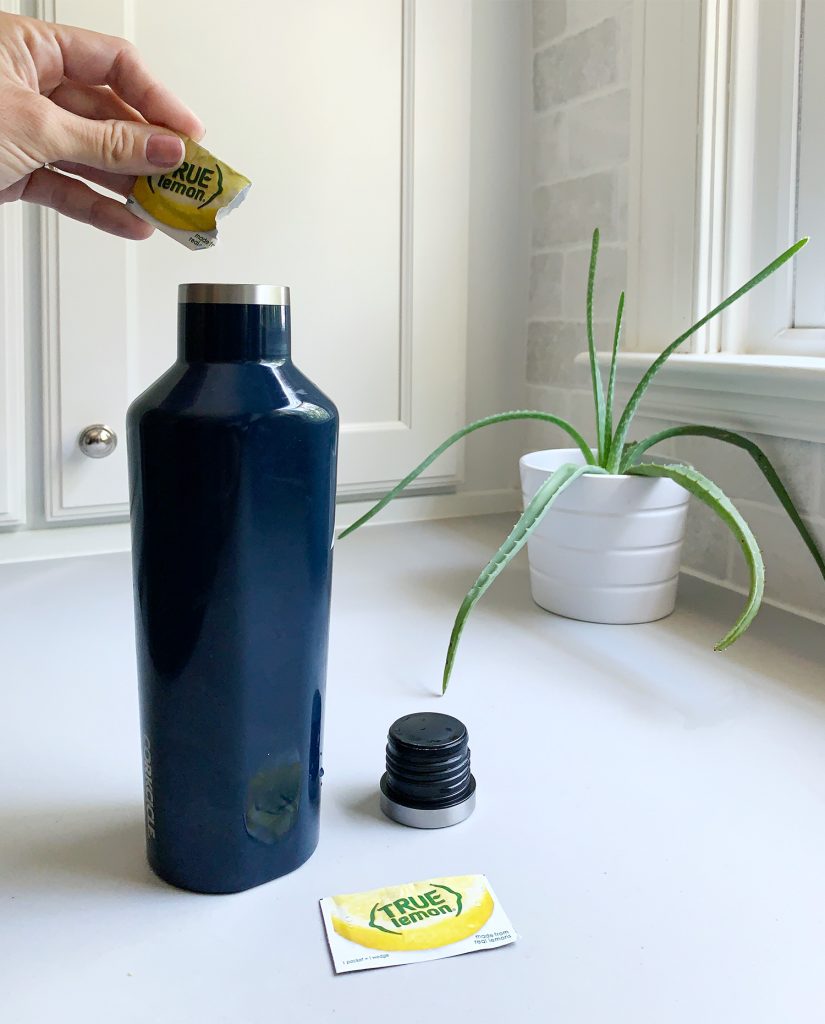 Also please pour one out for my broke Apple Watch, which I dreamed about getting in Episode #119 and talked about loving in Episode #123 and Episode #128. I had a Series 3 watch with cellular and it was plenty good for me, so I won't say I'd never grab another (especially now that the Series 5 is out and prices will probably drop on the other models) but I also have lived just fine without it since March, so you never know.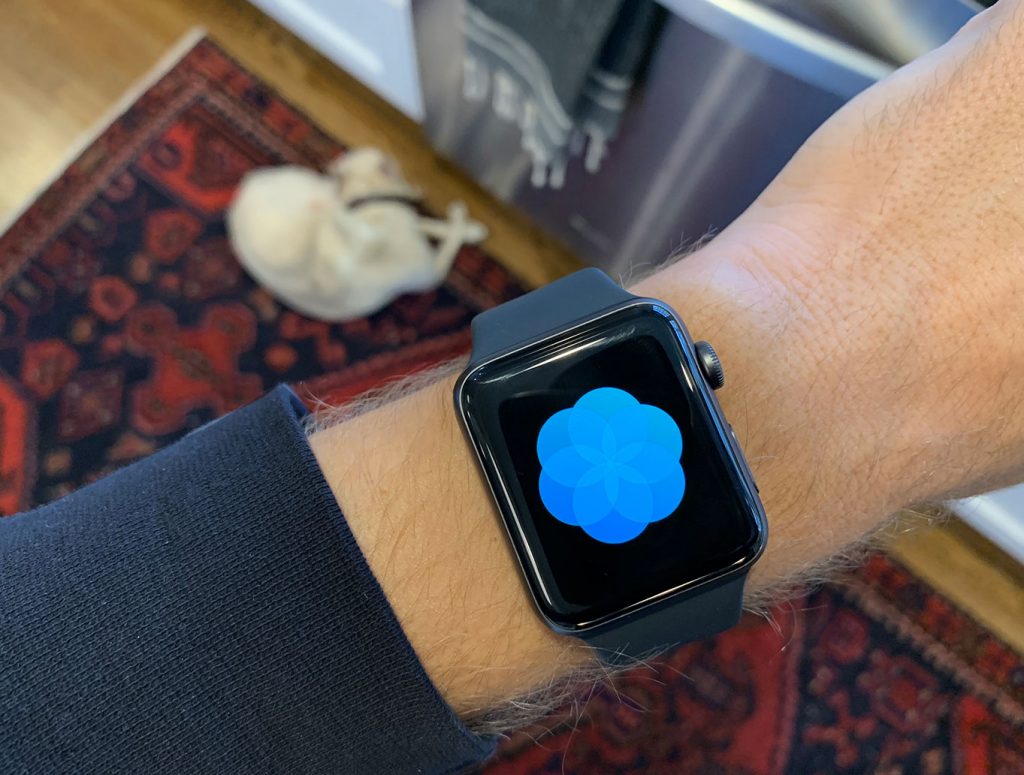 If you're looking for something we've dug in a past episode, but don't remember which show notes to click into, here's a master list of everything we've been digging from all of our past episodes. You can also see all the books we've recommended on our Book Club page.
And lastly, a big thank you to You Need A Budget (YNAB) for sponsoring this episode. You can sign up at YNAB.com/YHL to get your first three months free!
Thanks for listening, guys!
*This post contains affiliate links*