We talked on this week's podcast about how our first rental season at the duplex wasn't perfect, but it went pretty darn smoothly, all things considered (you can hear a bunch of specific stories, nerve-wracking moments, and things we learned in that episode). Over the course of this past summer, we hosted 23 families thanks to it being a duplex. Two bookings were always happening simultaneously, and the house was fully occupied with guests every night from mid-June to Labor Day. We joke that going from managing zero Airbnbs to two was kind of like going from having zero kids to having twins – it literally felt like we were plunging ourselves into the deep end of vacation rental management – but we learned SO MUCH. So we wanted to share 5 big lessons with you guys now that we're on the other side of it all.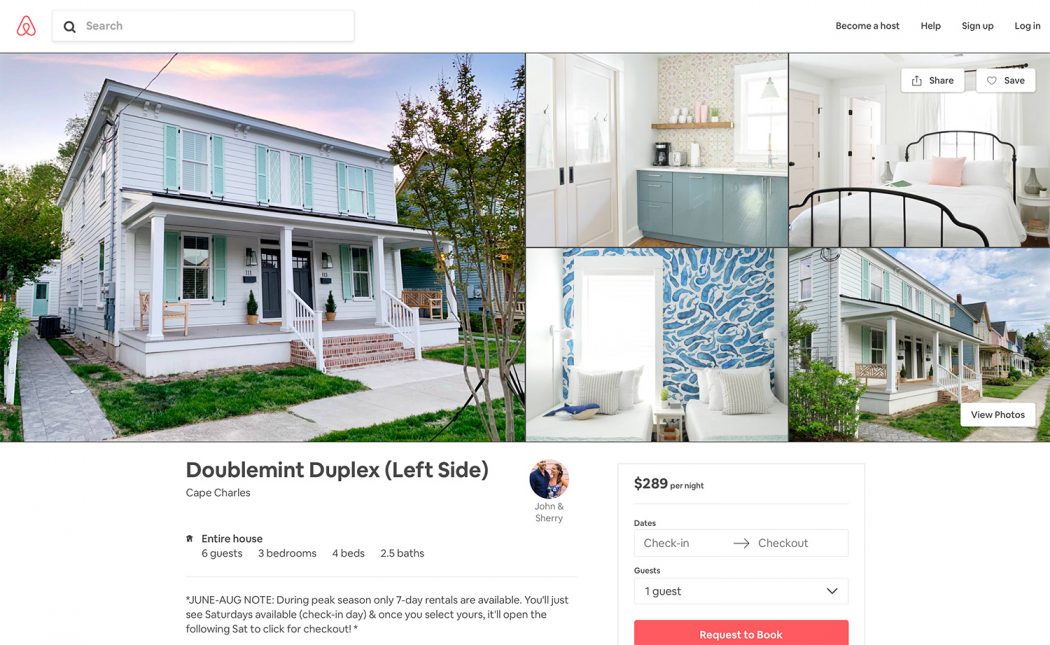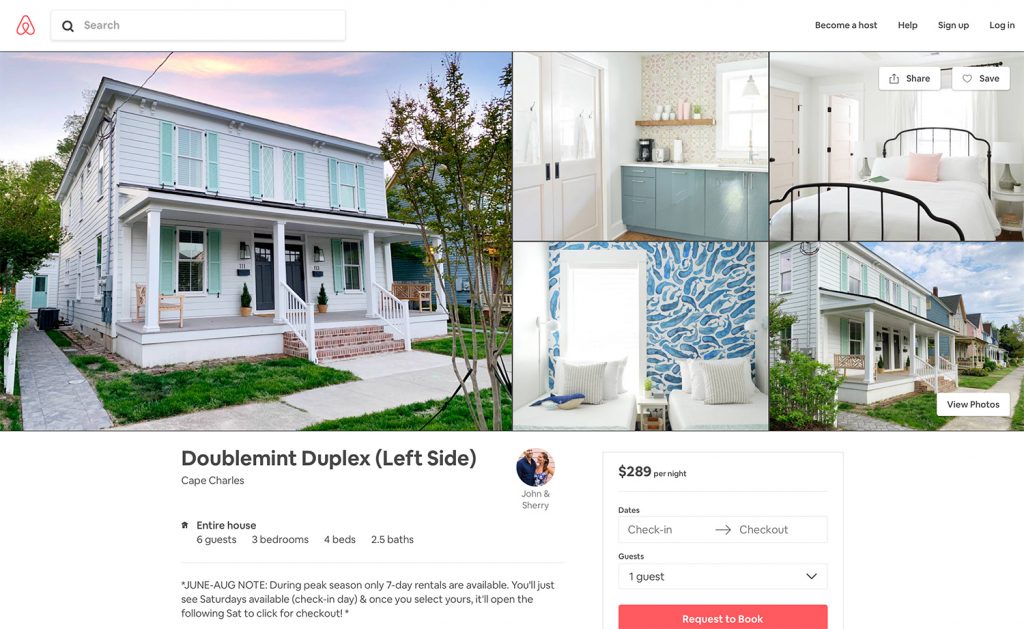 1. There Are Hidden "Costs" To Every Extra Amenity
We worked hard to be a well-stocked rental with lots of features and amenities that would make our guests feel welcome and at home. This is a regional thing, but many other rentals in Cape Charles provide beach gear, towels, soap, detergent, etc – so we wanted to do the same. We know not every renter expects coffee and sugar packets or an optional high chair (we also had an available Pack & Play), but we always appreciated those things when we stayed at Airbnbs, so we consciously went above & beyond to make sure our guests had a great experience and a house full of functional and useful stuff.
Obviously, this cost more upfront to purchase those things…. but what we didn't fully realize were the ongoing costs (both in money AND time) of promising certain amenities. Costs like restocking them, maintaining them, purchasing back-ups, and double-checking them between bookings.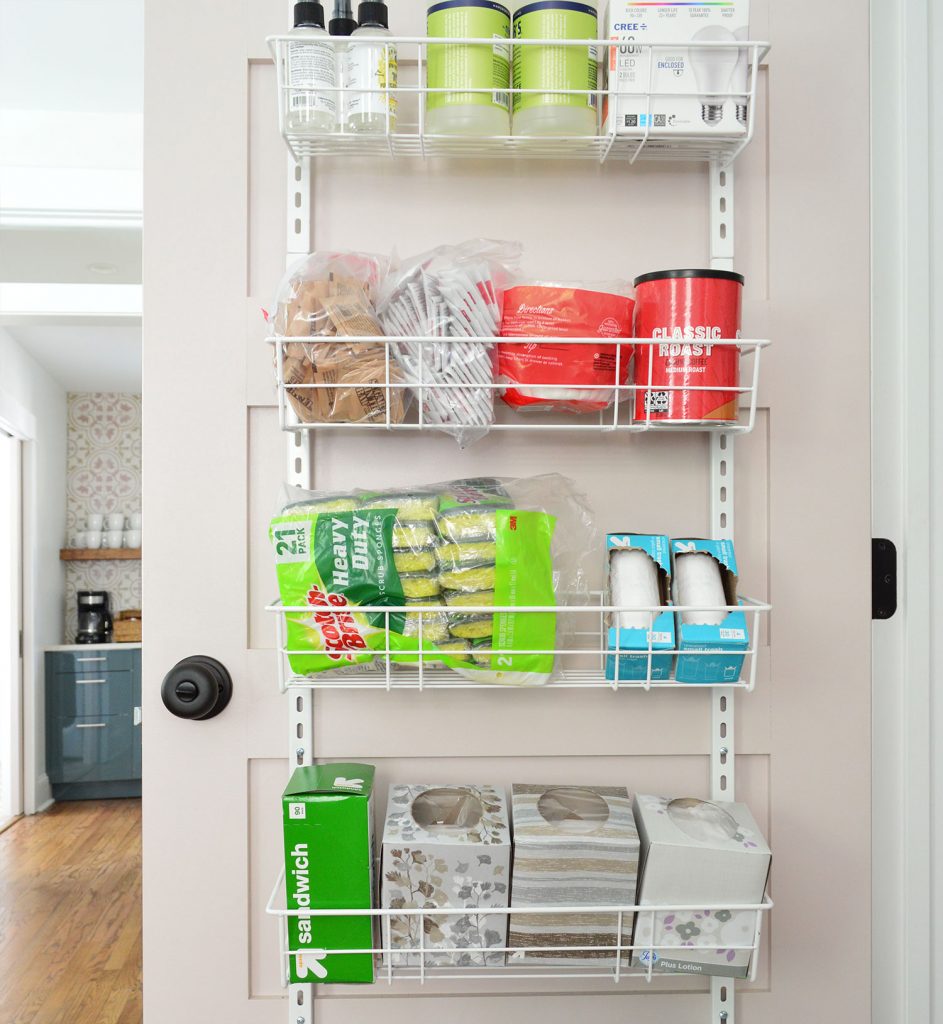 For example, adding a little coffee station in the kitchen – complete with a coffee maker, coffee grounds, sugar packets, filters, a coffee grinder, and a French press – felt like a nice, easy upgrade to offer. All told it was probably under $100 per side to add it. That felt like nothing after an extensive renovation, furnishing 6 bedrooms, and stocking 2 kitchens. But every week things needed to be cleaned, checked they were in working condition, and refilled (coffee grounds & sugar packets).
Another example would be that providing beach towels is helpful, but having them means laundering them each week, checking that none are lost or damaged, and buying extras to have on hand in case something happens. Remember the turnover is just a few hours – not typically enough time to run out and rebuy what you need on the spot – especially since the closest Target is over an hour away in our case.
What we found is that each perk you add doesn't sound like a big deal by itself, but your list of things-to-check-and-refill grows longer every time you add something – and it also means you have to buy and store more "back ups" for refilling or replacing things between each guest. That means more for you to do, or more instructions you need to provide to your rental management company.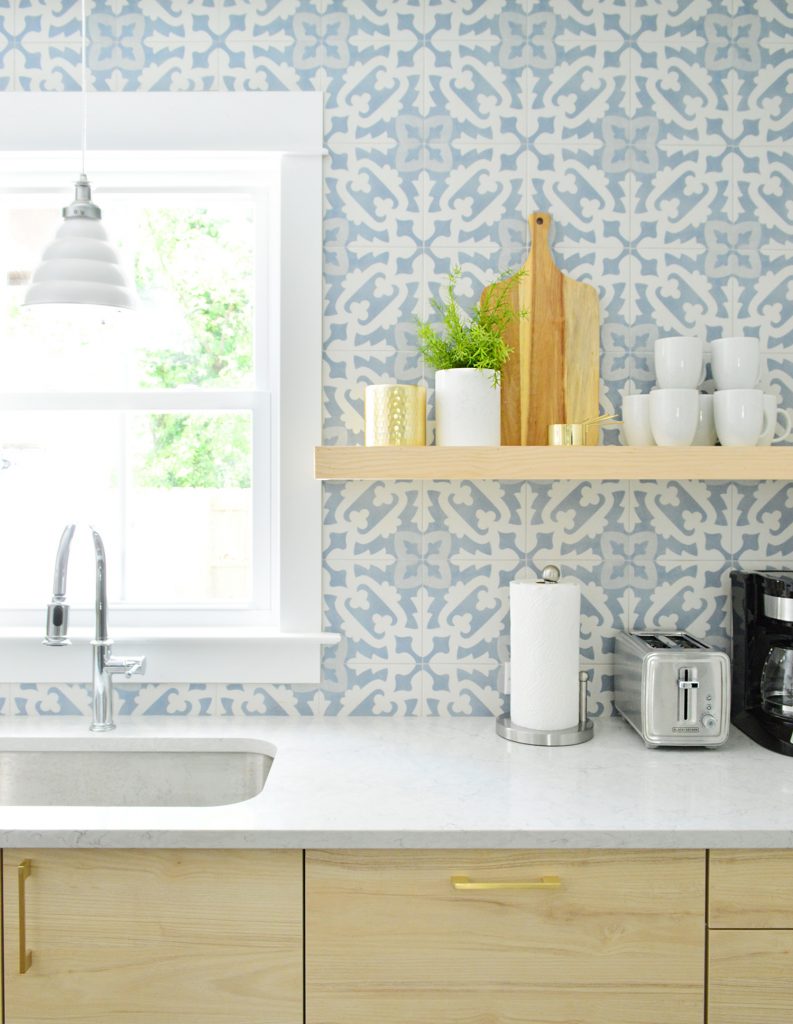 In the end, we're happy with all the amenities we provided. And since our guests all seemed to enjoy them (and many even called out how nice they were to have in our reviews) we plan to continue to provide, restock, and maintain the things we have at each turnover in future seasons. But it certainly has us resisting the urge to add more "little extras" because we now realize that they can feel not-so-little as time goes on, especially on those busy turnover days. And speaking of turnover day…
2. Turnover Days Can Be Craaaazy
Our summer rentals were weekly Saturday to Saturday bookings, so every weekend we had one family leaving by 10am and another arriving at 4pm. Some days this felt like plenty of time (six whole hours!) but other times things came down to the wire. Six hours sounds like forever, right? But regardless of the state that your renters left the place in, there's LOTS to do between guests, like:
Cleaning bathrooms (we have 6!)
Resetting kitchens (there are 2 and you have to check every drawer & cabinet to make sure the items you promised didn't walk away)
Making beds (there are 8!)
Getting rid of sand and cleaning the floors (sand is like glitter, it gets everywhere).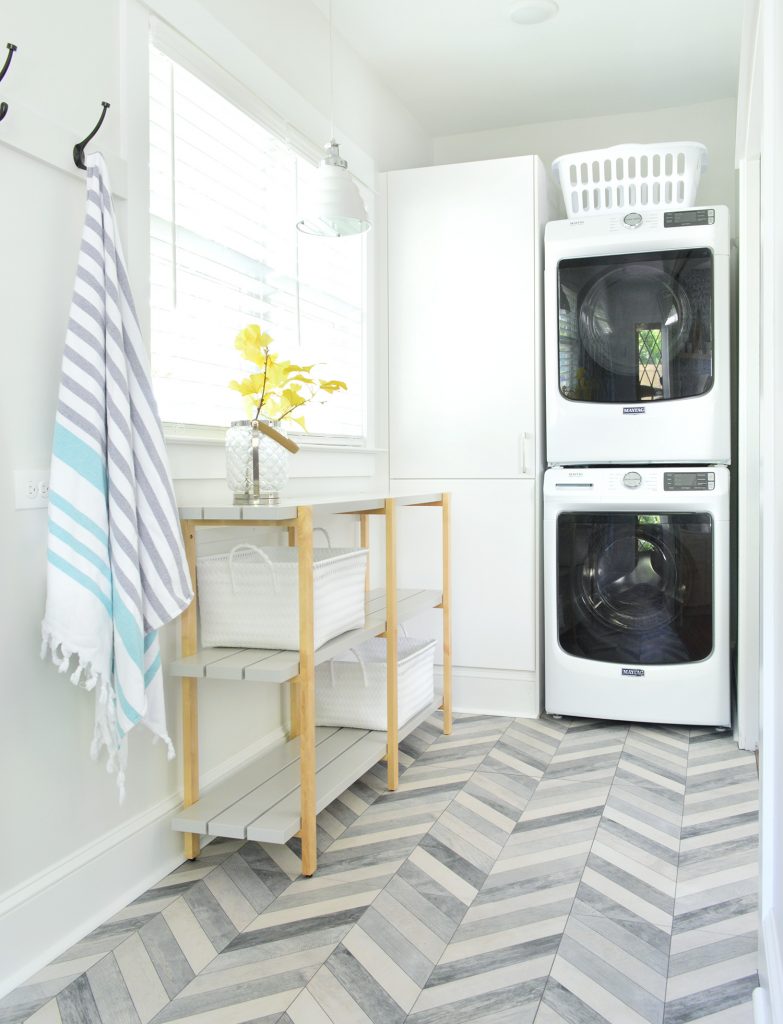 Since we didn't have a linen or bedding service that would do laundry off-site, we typically had 3-4 loads of laundry to do each Saturday (bedding, bath towels, and beach towels on each side). And you know how long 4 full cycles of laundry can take! There's also the aforementioned checking/refilling of amenities for the new guests – like clean towels, starter toilet paper, sugar, coffee, shampoo, conditioner, laundry detergent, dish detergent, sponges, tissues, paper towels, etc.
We hired professional cleaners to help with a lot of the actual cleaning and bed-making stuff while we focused on the exterior cleaning (grills, back patios, front porch, weeding the beds, etc), as well as the laundry, and checking/refilling of items. But we all quickly realized that getting TWO units done in this six hour window was tight – even with four of us working furiously for those six hours. Especially when the place was left dirtier than usual.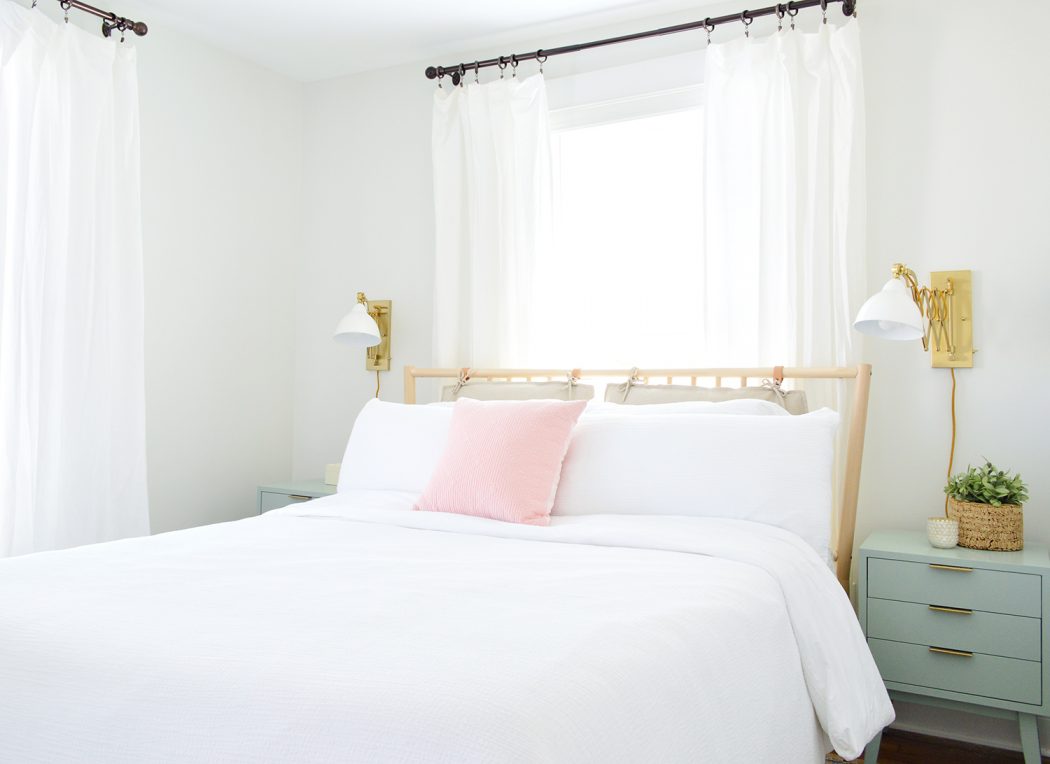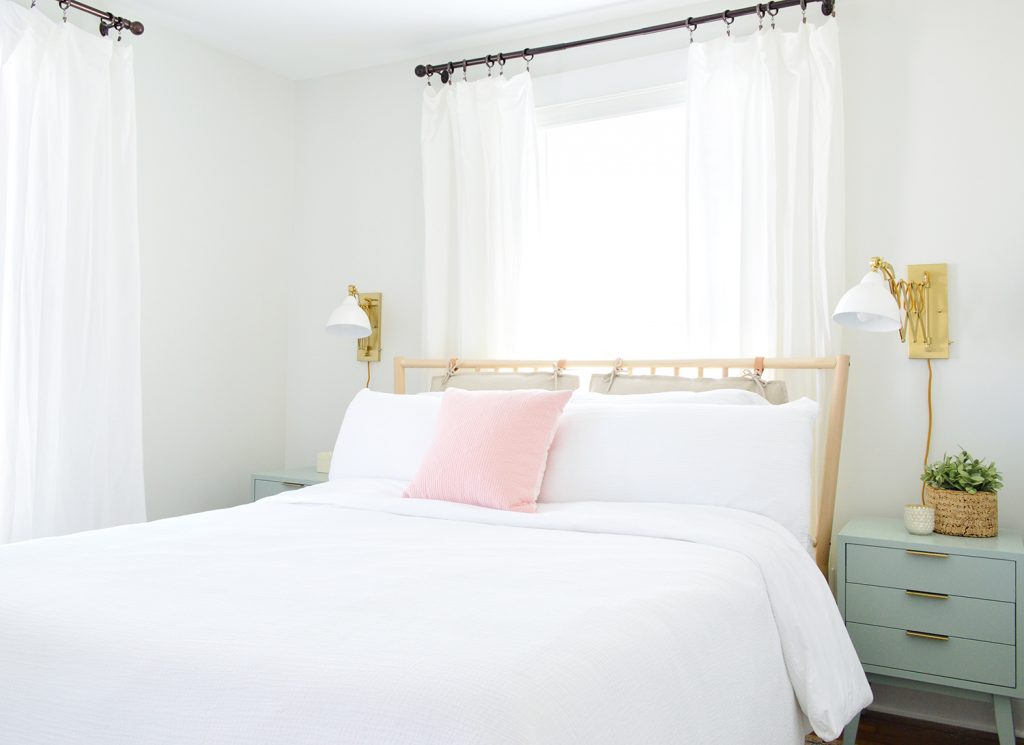 That six hours also doesn't account for late departures or early arrivals (both of which happened more than once). Heck, Sherry even walked in on some guests who had let themselves in a few minutes early before we could do our final walkthrough check one Saturday.
This small Saturday window was also our only chance each week to lay eyes on the house and fix or adjust anything. For example, we used one turnover to lean out of the upstairs windows and trim some tree branches that were starting to scrape the house when the wind blew. Another weekend, we swapped out some regular curtains in the front bedrooms for blackouts after some guests mentioned it was getting very bright in there in the early morning (we had blinds but it just wasn't cutting it). So between everything else going on during each turnover day, we also had the extra crazy ones where we found ourselves hanging four pairs of curtains on top of all the other stuff.
3. Outside Areas Are A Whole Other Can Of Worms
The thing we were least prepared for was how needy the outside areas of the duplex would be on each turnover day. Maybe this boils down to us needing to lower our standards, but we knew that the front porch and back patios would be our guests' first impressions of the place (the keypad is on the back door) so we wanted them to look like they did in the pictures they'd seen online… not spotted with leaves and grass clippings and the occasional bird poop.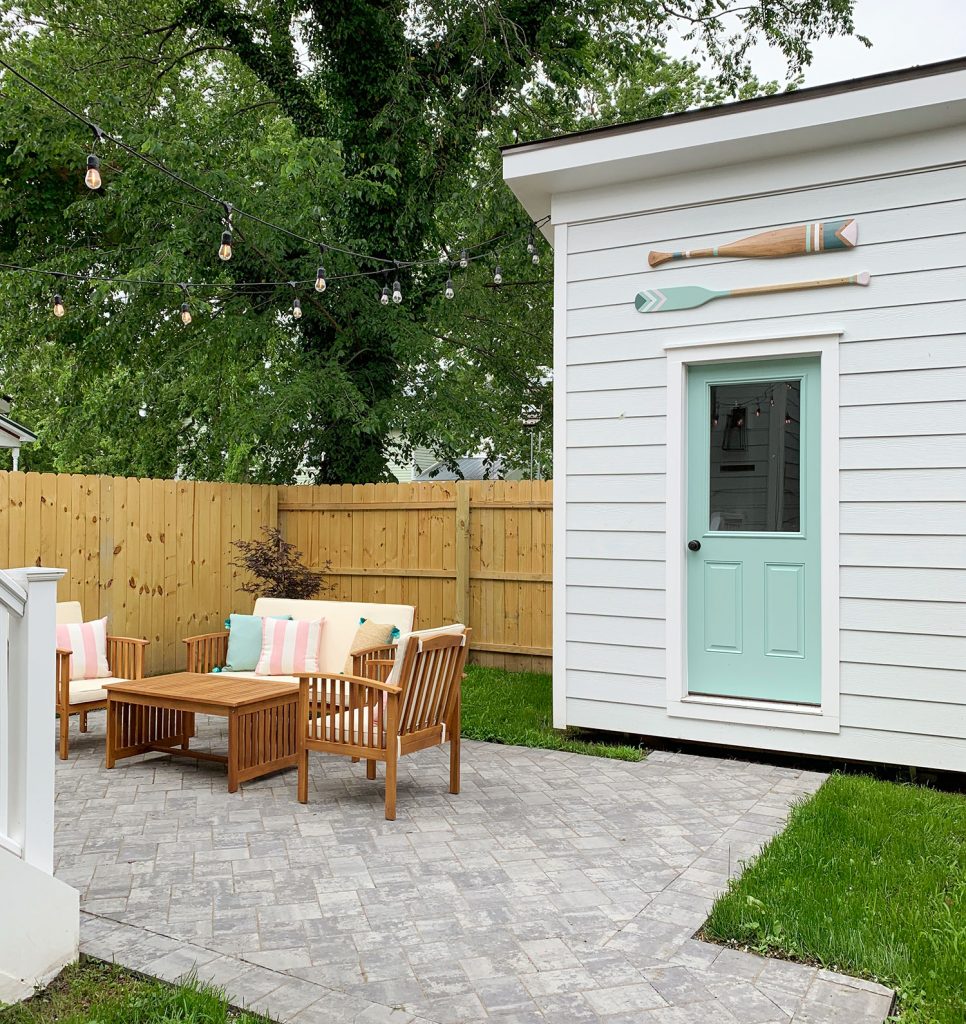 It felt invasive for us to go over and mow the yards during our guests' stays, and we knew it wasn't something else we could add to our Saturday turnover plate (especially since it was weather dependent – what if it rained for those six hours?), so we hired a lawn company to do the mowing, edging, and blowing each Wednesday. We had that info posted in each unit so it wouldn't surprise guests, just like some Airbnbs we've stayed at where a pool cleaning stops by at some point.
But even with their help keeping the lawns clipped and blown, there was still lots for us to do each week. Early in the season, we were dealing with some bird poop and berries falling from the trees. Later in the season, it became leaves, twigs, and other random tree "droppings" that we needed to remove every Saturday before new people arrived. Sometimes we got by with just blowing things clear and wiping a few spots off the furniture and railings. But most times we had to hose everything down and scrub a bit more – and once or twice we went as far as to break out the power washer. Let's just say these backyards were the most well-maintained outdoor spaces we've ever owned!
Sidenote: We walked away realizing that you take care of vacation rental spaces so much better than your own house – who would clear off and essentially "reset" their patio weekly at home?! But when someone is paying you and has seen pretty pictures, you want to make sure the actual experience is better than the photos – not worse!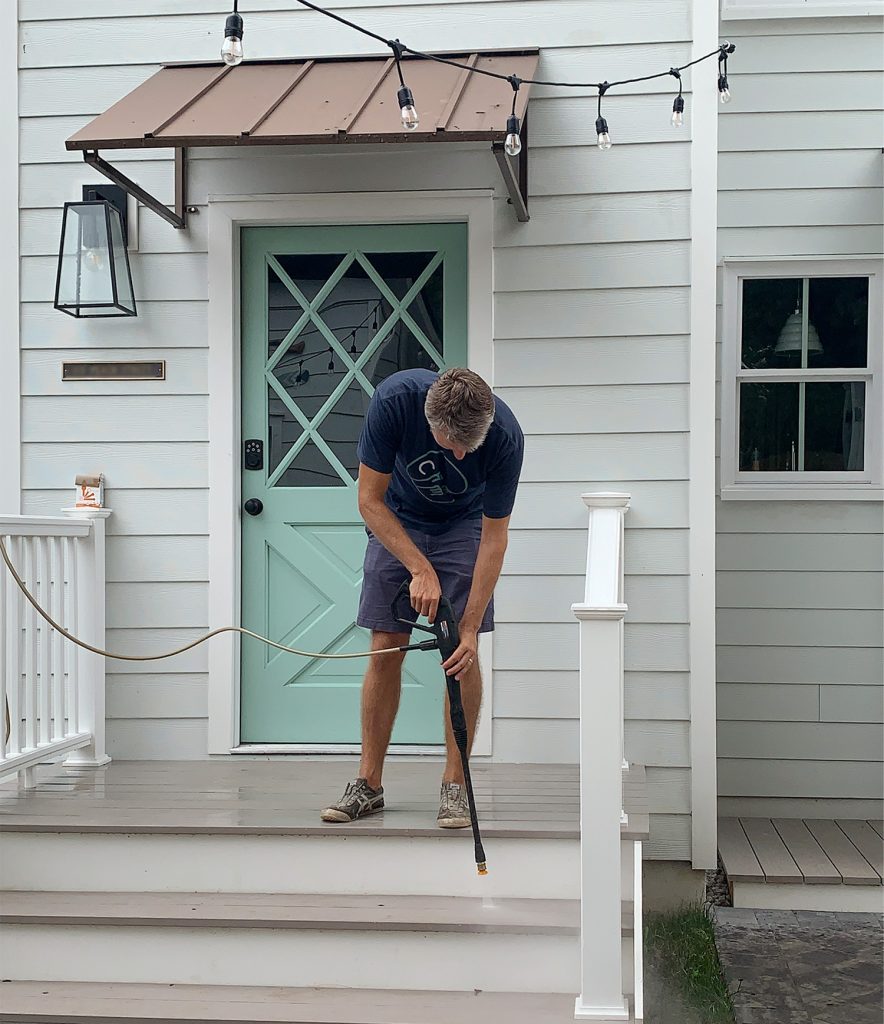 By far, the most "high maintenance" choice we made was the outdoor patio set we put on both sides. We love how it looks and it's plenty comfortable, but as the summer wore on we were like… this is a great set for a sunny open space – like a large sunny deck or yard without a bunch of trees right over it dropping things onto it. Meanwhile, ours were in a tiny shaded yard with trees literally hanging right over them, so they were constantly getting dotted with random debris falling from the trees, which often turned into marks when they got rained on or rubbed in. We could've prevented some of this by leaving them covered (which is what I'd do with these if it were my own personal house) but we wanted renters to be able to see and enjoy them without having to wrestle a big waterproof furniture cover.
So nearly every weekend we found ourselves scrubbing them clean and crossing our fingers that they would dry in the sun before 4pm check-in. They always bleached right back to looking great when we scrubbed them and dried them in the sun, but it took time and effort – whereas placing these in a better spot without all the shade & tree droppings would have made them a lot more autopilot.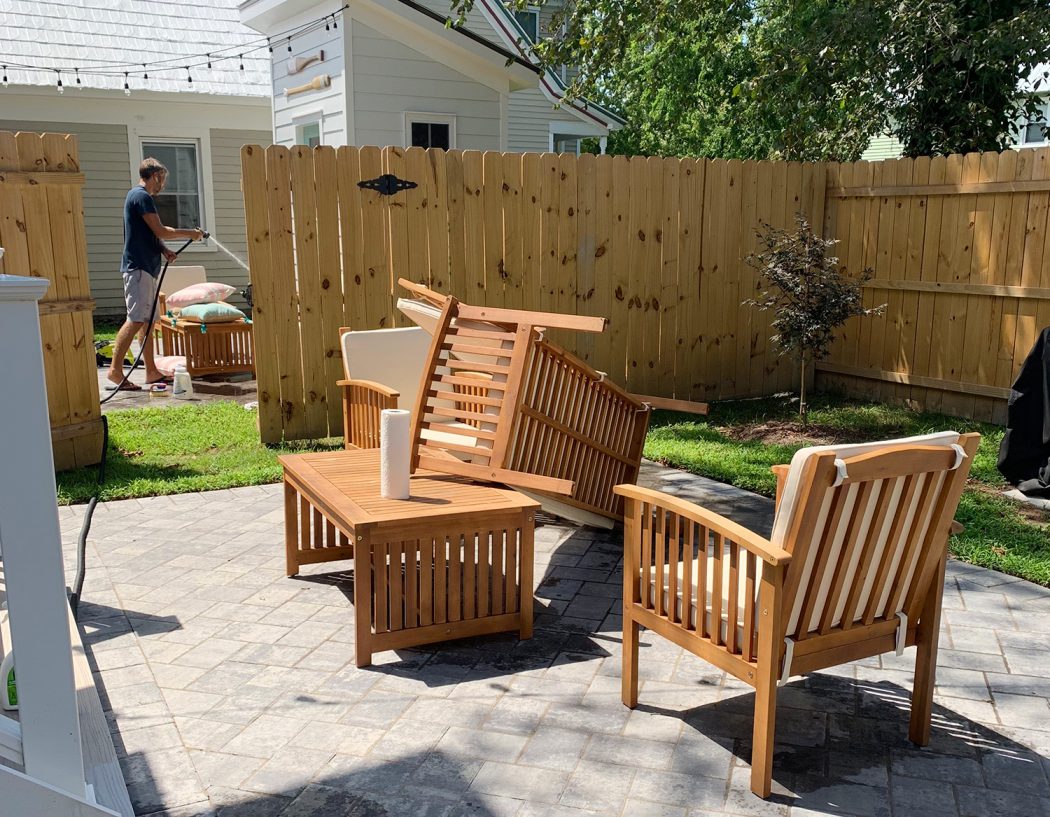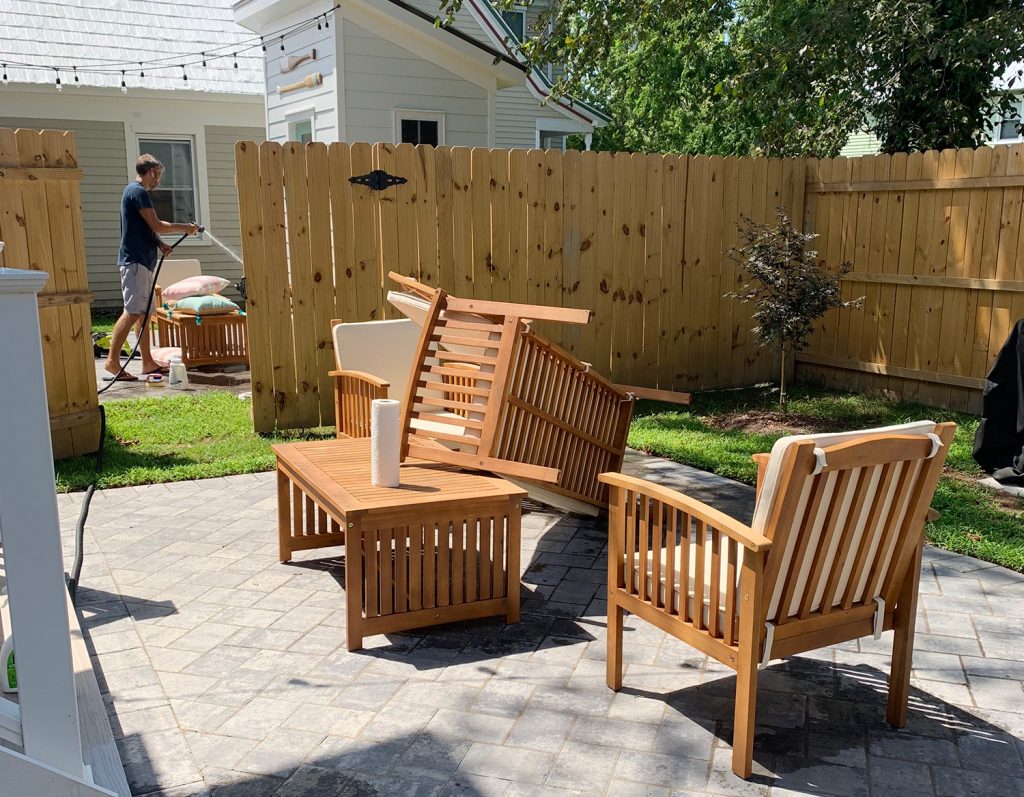 What happened over time? WE GOT SO SICK OF IT. So after the season ended we sold the entire set (except for the tables) and are replacing them with simple Adirondack chairs instead. Before anyone books next year, they'll see updated backyard photos of the chairs in the listing, so there won't be any expectation of seeing the old furniture set there. And while we'll miss the beauty of the upholstered set, the new Adirondacks are shockingly comfortable AND will take far less time to keep clean.
4. Issues Will Happen… So It's All About How You Handle Them
We got advice from a friend/fellow Airbnb host early on that boiled down to "you can't always fix problems, but you can at least respond to them well." The example they gave us is that their fridge broke during one of their guests' stays. They couldn't get a replacement in right away, so they brought their guests a big cooler filled with ice, a gift card to a local restaurant, and some cash to buy more ice once the first batch melted. Did it make the situation perfect? Not exactly (a working fridge would've done that), but they still earned a good review from their guests because they did their best to be responsive, thoughtful, and caring hosts.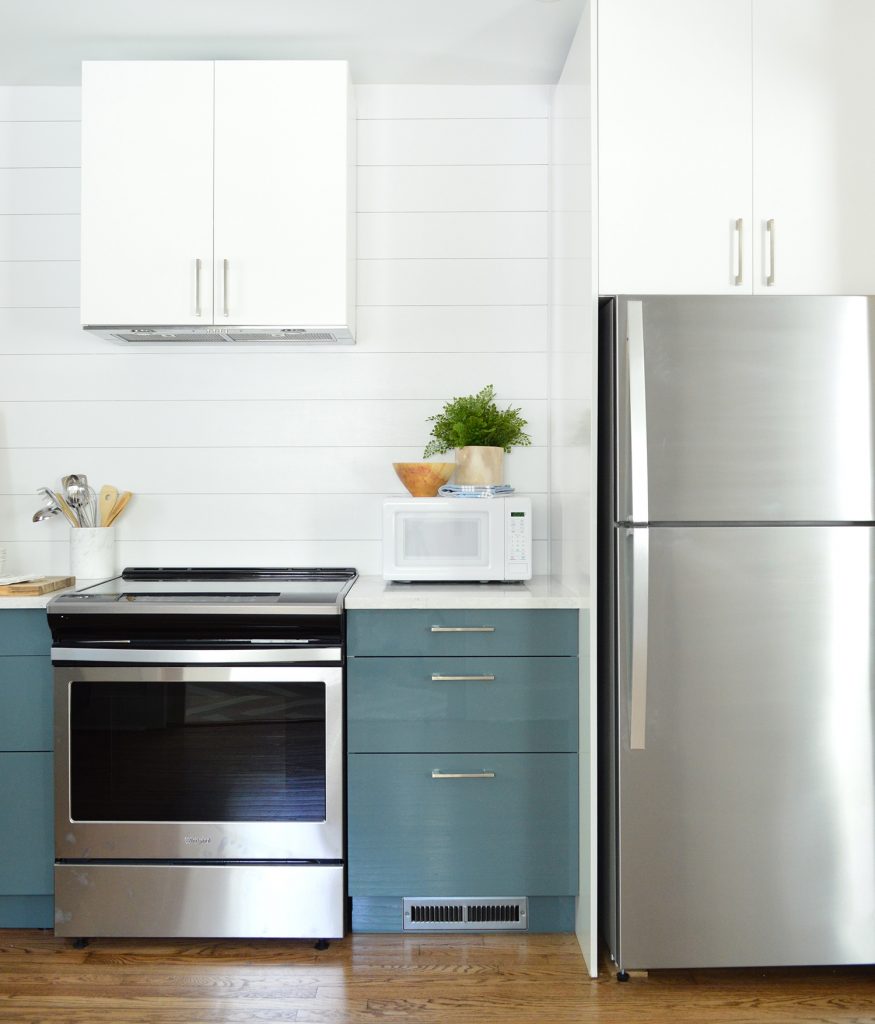 On the flip side, some friends of ours booked a last-minute stay in another Cape Charles rental this summer so we could hang out for a few days. When they arrived the A/C wasn't working upstairs, meaning that sleeping on a hot summer night was going to be pretty unpleasant.
The situation was made even worse because the management company they called to report the issue didn't handle the situation with much sympathy or urgency. They were plainly told that someone couldn't come out that day and they'd get a call back the next morning. Fast forward to them spotting an HVAC company's truck driving through town a few minutes later, calling the number on the side of it, and having a technician at their house 30 minutes later to help them fix their system before they had to sleep all night in a hot house.
So on the bright side, they got A/C back before bedtime (woot!), but it left them with a sour taste about their hosts because they didn't put in my effort or take much responsibility. Heck, the guests ended up having to solve the problem themselves!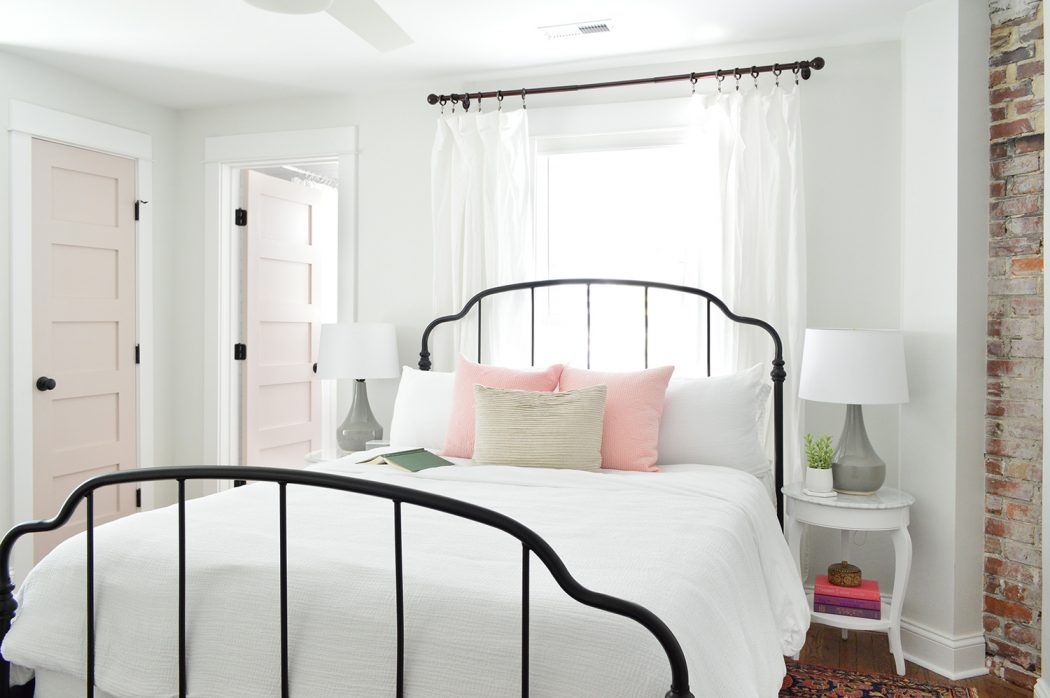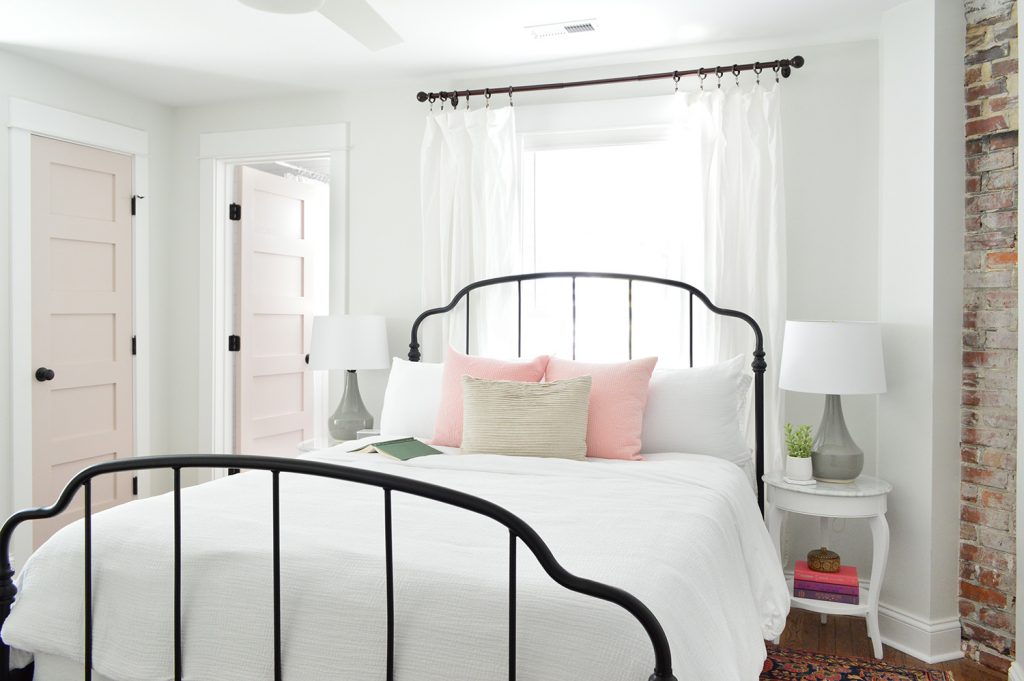 We were fortunate not to have any major issues like that with our renters, but even with little hiccups (especially the ones that were completely out of our control – like the power going out on our block for a few hours one evening) we knew our response was just as important as our ability to solve it.
Our goals were always to respond (1) with speed, (2) with compassion, and (3) with something actionable. For example, "So sorry the power went out! I hope it doesn't interfere with your evening too much, but I wanted to let you know there's a flashlight in the junk drawer if that helps. We also asked how long it would be out and they estimated an hour or two. Please let us know if you need anything else!"
5. Being Two Doors Down Is A Double-Edged Sword
We stayed in our pink beach house for most of the summer so we could manage the two units of the duplex without being 2.5 hours away if some emergency popped up. There were MANY great things about that close proximity – like being able to pop over one morning when the duplex internet went down to fix it right away – or being able to swing by when a guest asked if we had an extra extension cord to charge their rented golf cart. But we also realized there are some downsides to being so close to your rental and your renters.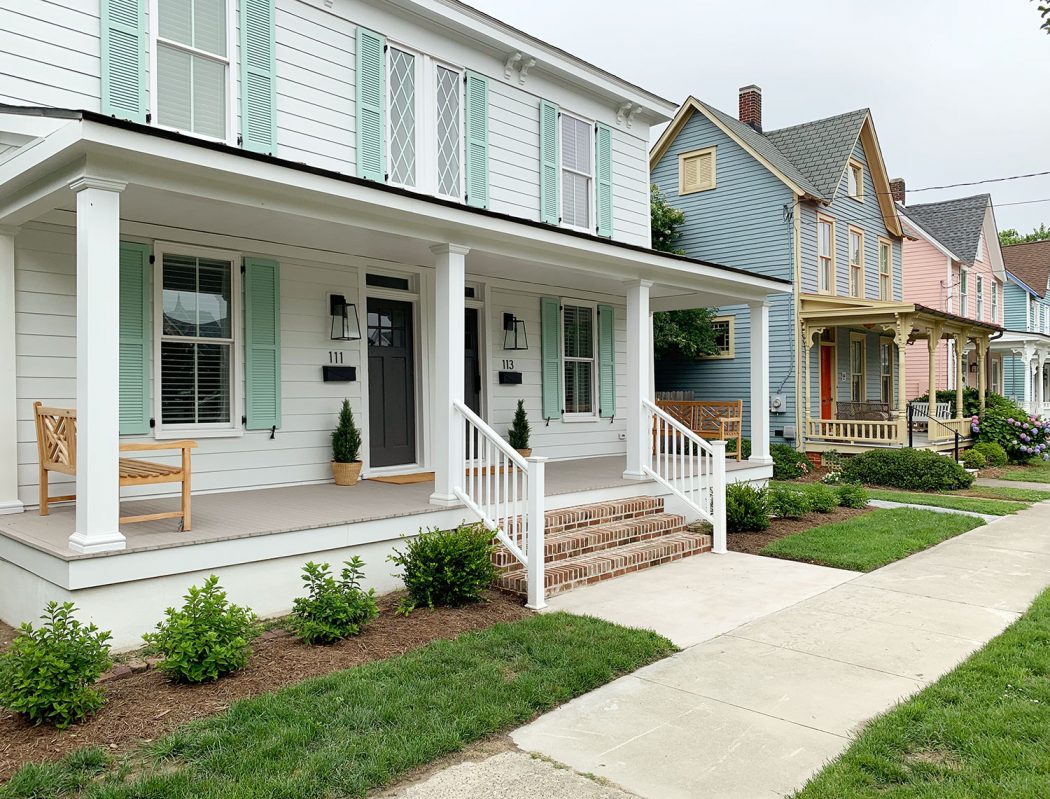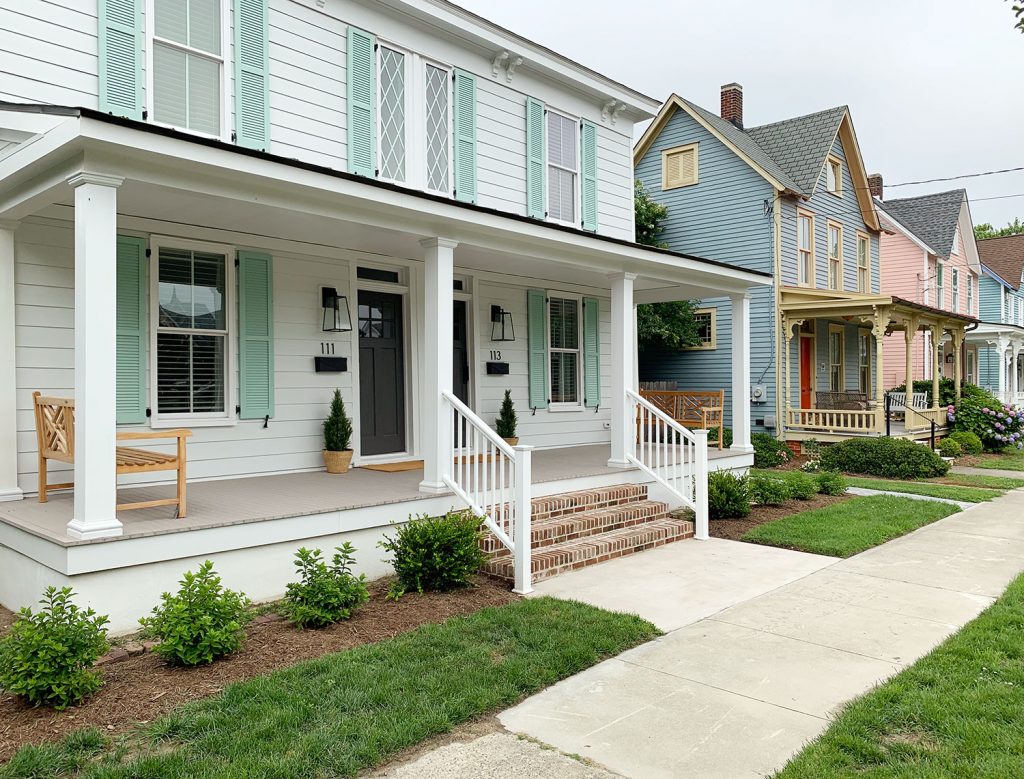 While being able to keep a better eye on your place (you know, to make sure no one is hosting a rave or sneaking in their pet horse) is generally a good thing, it was also a big CON for nervous first-time hosts like us. Being able to see some of the comings-and-goings of our guests sometimes stoked our anxiety about their visit. Does a temporary mess of beach stuff outside mean they're making a giant mess inside?? Is an outdoor gathering that we hear our neighbors having going to bother our renters??
I'll be the first admit most of this was irrational, needless worry – and none of it really came to fruition. But we couldn't help but wonder if being further away would've reduced our stress in an "ignorance is bliss" sort of way.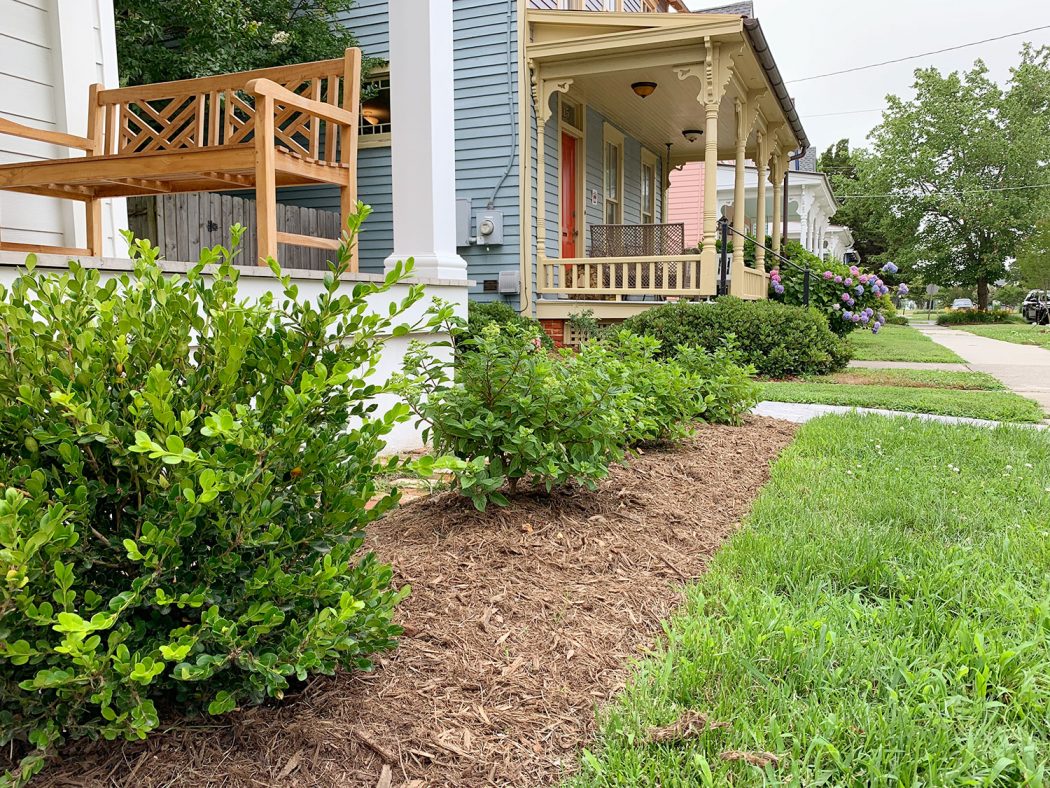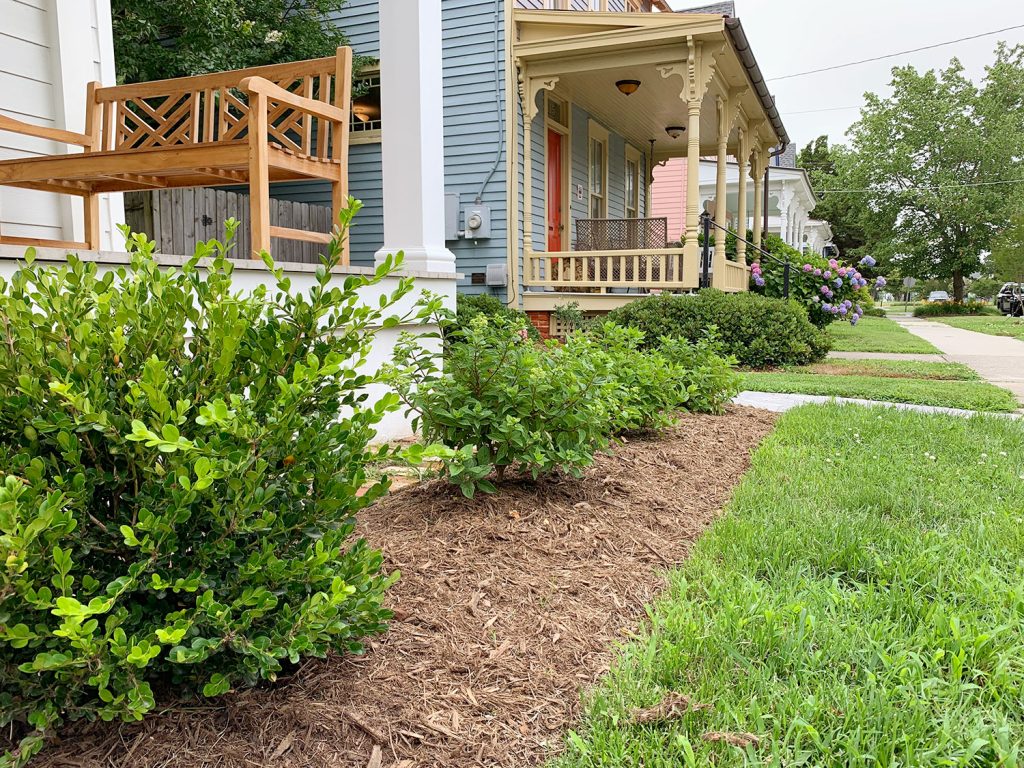 The best example of this is the story we told on this week's podcast about walking by one evening and noticing the renters had gone to dinner and left their front door wide open with the light on. We knew they weren't home because we had bumped into them waiting to eat at a local restaurant – and while watching the bugs fly in and hearing the AC fight to keep up was pretty unsettling, it triggered all sorts of larger fears in us about things getting stolen inside (our stuff or their stuff), animals or strangers wandering in, etc.
We ended up quickly closing the door as we walked by, and that was that. But boy did it ratchet our anxiety up to a 10 just by witnessing it and being forced to figure out what the heck to do in that moment (while simultaneously worrying about 1,000 imaginary scenarios).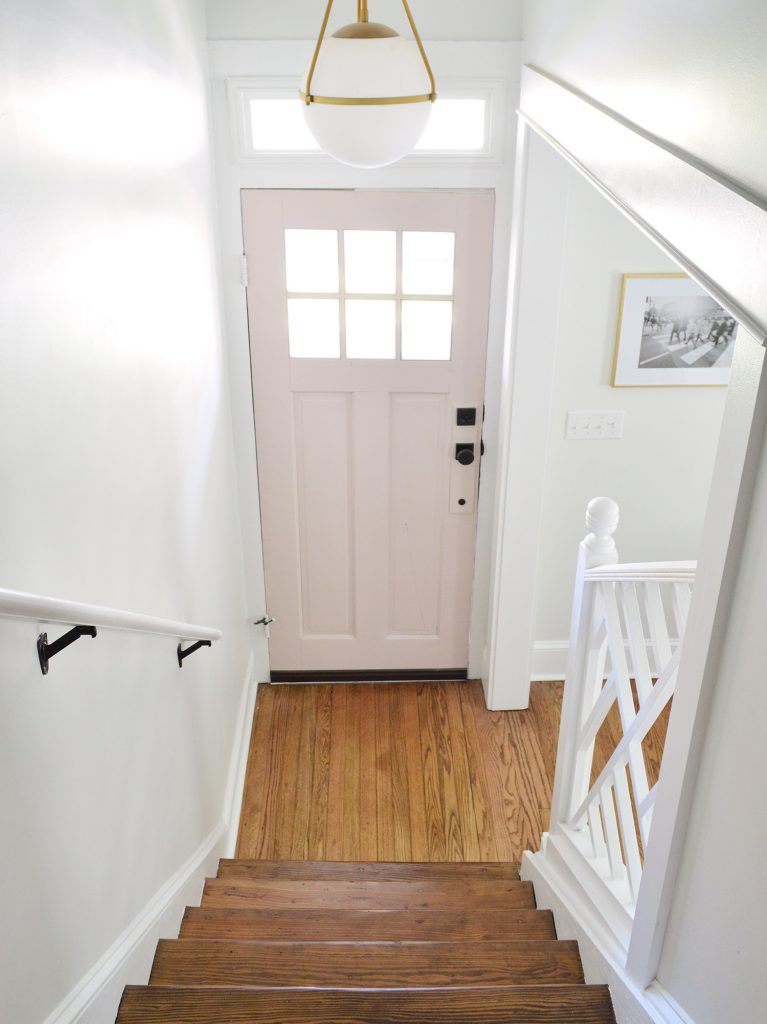 Had we not been nearby to witnessed it, we probably never would've known it happened at all (our guests would've realized their mistake when they got back and quietly dealt with it themselves). So we realize that one of our most stressful events all summer was definitely a product of our proximity.
5b. Guests Want You Out Of Sight & Out Of Mind Too
This isn't really another point, but it's more of the same point reflected the other way. Because guests don't want to feel like their hosts are "monitoring" them all week (when we rent somewhere we don't want to feel like the landlord is nearby watching our every move!) so keeping that in mind encouraged us to minimize unnecessary contact and we did things like deliberately choosing not to walk past the duplex when we could just walk the other way. Maybe this was overcompensating, but hopefully helped our guests feel less like they were being watched.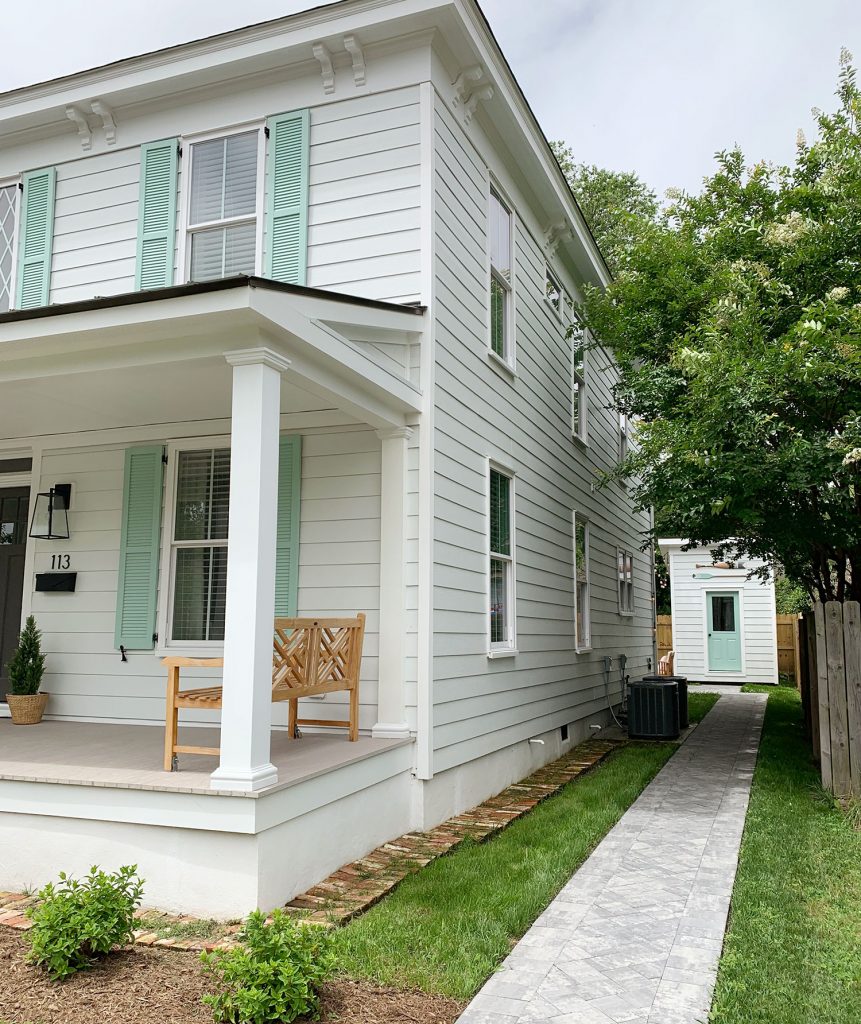 Before the summer started someone suggested to us that you basically only initiate contact with your guests on two occasions, and everything else is just responding to any contact that they initiate. The first occasion is all the pre-arrival stuff you're sending them, so any information they need before they arrive. This may be multiple messages over the course of a few days or weeks, but the point is that it's all stuff to help them prepare for their stay. Ours usually involved 3 primary communications:
Right after booking: Thank them, let them know more info is to come, offer to answer any questions they have
Two or three WEEKS before arrival: We send a PDF version of our guest guide (which is also a binder within the house for people to reference). It includes more info about the house, what's provided, and tips about things they might want to plan in advance (renting a golf cart, booking a kayak tour, etc), which is why we send it ahead of time too.
Two or three DAYS before arrival: All the check-in information, including the address and the entry code for the back door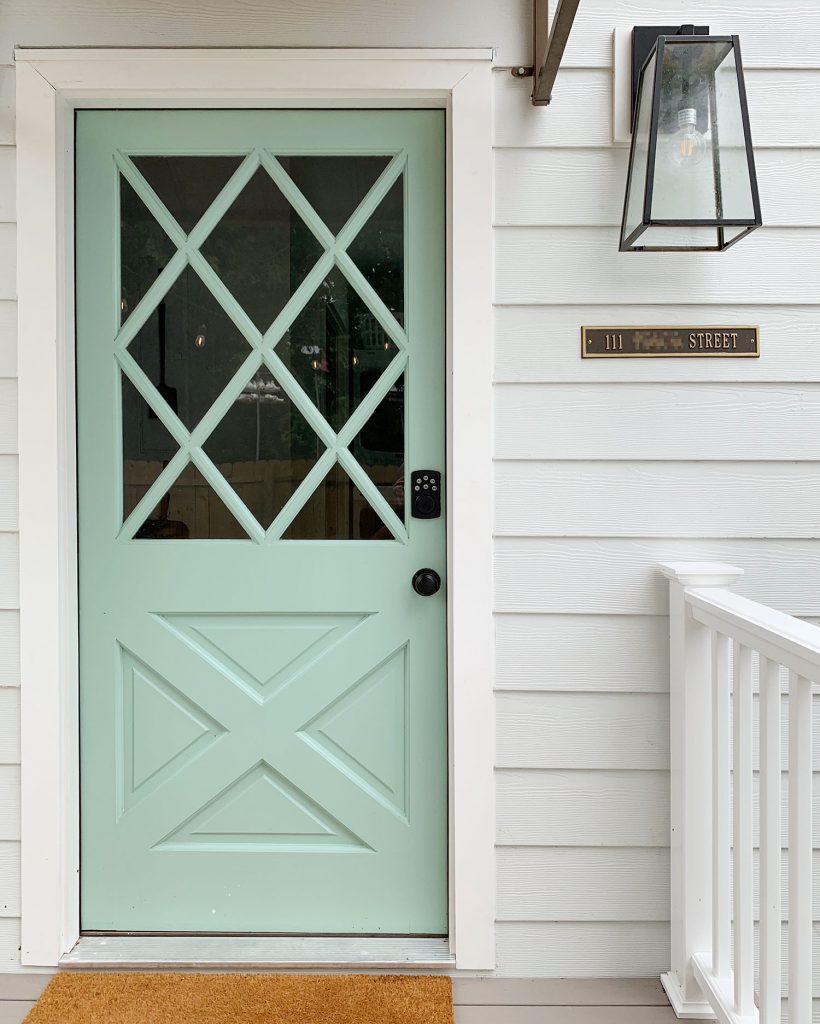 The second occasion is some mid-week check-in. Just a quick "Hope you're enjoying your stay. We're here if you need us!" type thing. The other host recommending this to us said they found that it was a great way to get some peace of mind for themselves AND to create an opening to resolve any issues before they're left in the guest's public review.
For example, we didn't find out one week until our guests' review that our Nest thermostats had a very weird glitch after the aforementioned power outage that left people hot in the middle of the night. Fortunately, it was left in their private, not public review, and we were able to quickly fix them before the next guests arrived. I was glad it was an easy fix for me to make, but I still feel bad that it was something I didn't know about until after they left. This particular issue happened after our mid-week check-in. So it's certainly not a cureall but could help prevent something like this from going unmentioned.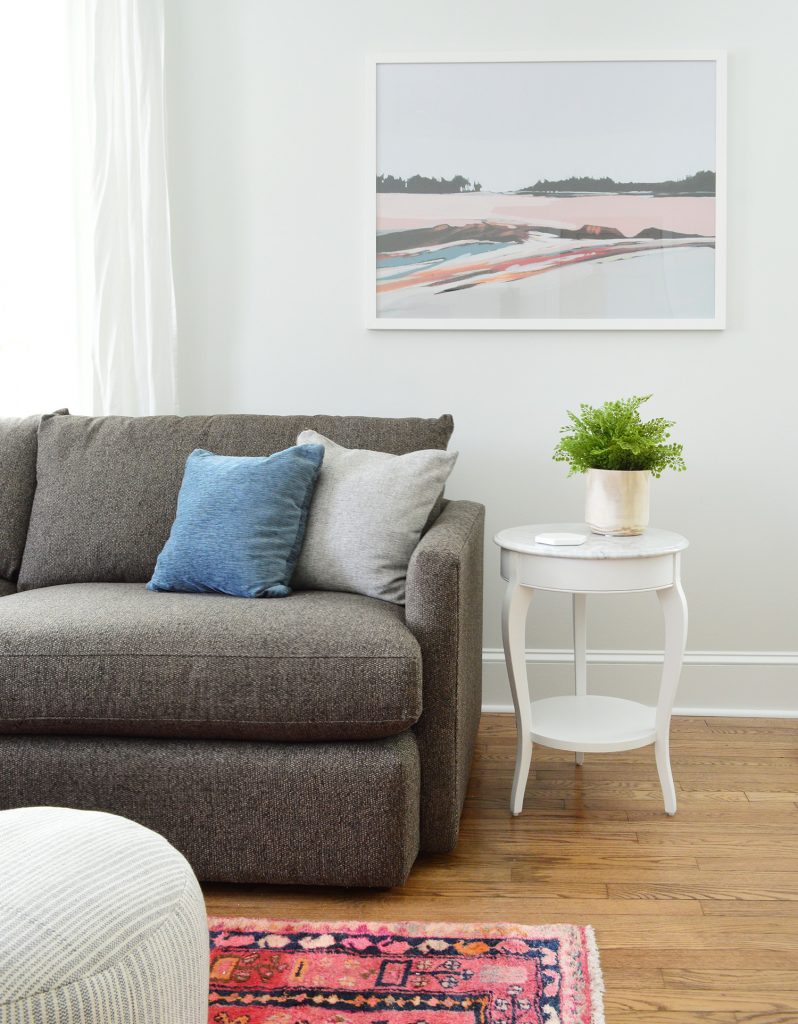 Most weeks this "check-in" varied a lot just based on whether the guest had already messaged us with a little question or maybe we had bumped into them face-to-face, so another check-in message would've felt like too much contact. Because again, once they've arrived and settled in, we found it best for everyone to stay out of sight and out of mind.
So there are five big lessons we learned this summer, and we're sure we'll learn a lot more as we go, but we thought it might be helpful to anyone else out there who is thinking about having an Airbnb or even just renting from someone and isn't sure what their hosts might be thinking. As for the costs/financial side of running an Airbnb, we're definitely planning a post that breaks down a lot of the expenses (insurance, rental taxes, consumables like toilet paper, etc) so stay tuned for that down the road.
P.S. Want to learn more about our Airbnb journey? Here's a category that covers everything from buying the duplex to fixing it up & furnishing it. You can also find the paint colors & sources for everything that we put in the duplex (from the fans we love to the sheets and duvets we bought) here.
*This post contains affiliate links*