As requested, we're back with some pictures of the plants in our house and a few ideas when it comes to the where and the what-to-put-them-in. We're partial to clean white ceramic Ikea planters (which usually cost around $2-10). We love sticking the little ones in windowsills and on top of stacks of books and placing the big ones on the floor for some major air purifying action. They're universal enough to work in any space and they sport nice clean lines to avoid that dated grandma-vibe.
Here's a happy little burro tail in the guest bedroom. They're super easy succulents (just a drop of water a week and they're happy).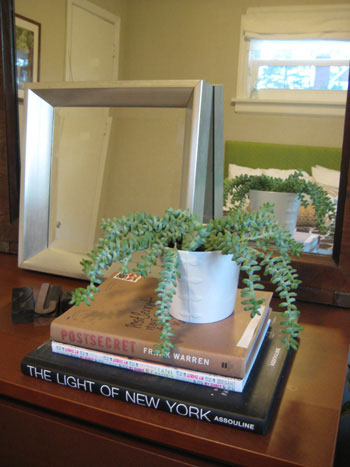 Oh and our paperwhite bulbs grew just in time for the holidays, and we even remembered to snag a picture for ya. The great thing about an abundance of house plants in white planters is that we can switch them around without ever worrying if the newly shifted plants "match" the new location- although in the case of the paperwhites we just moved our happy little burro tail over a few inches.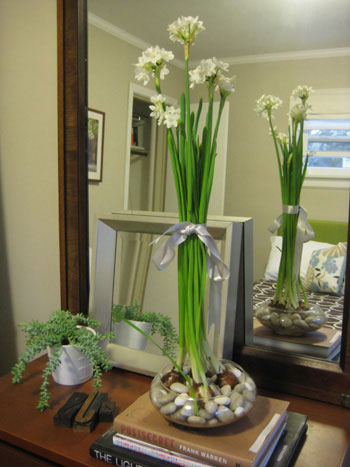 We also have a big Nasa recommended corn plant in the bedroom…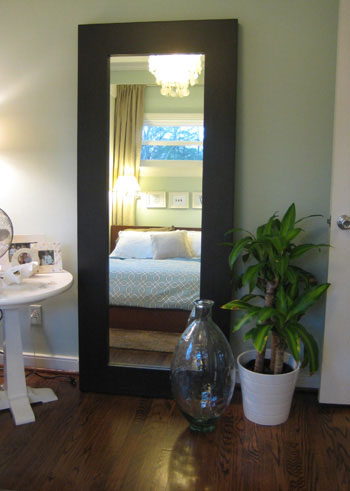 …along with a little English Ivy in the window: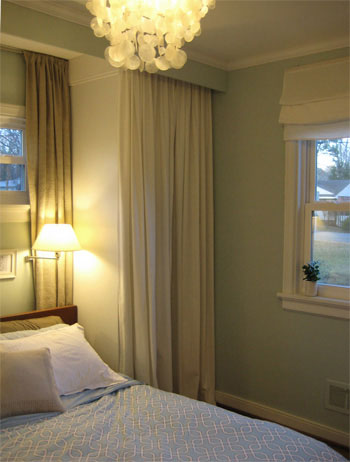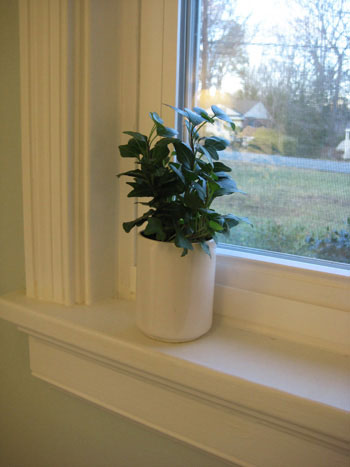 Here's another one of our burro tails (we can't get enough of them) on our TV stand in the den. We used it to create an arrangement that feels balanced without looking overly symmetric (the ceramic horse head is a fun counterpart to the organic succulent).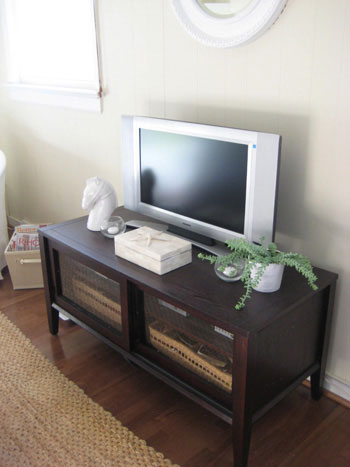 We also have a few plants that are even lower maintenance, some dried grasses in our floating vases from CB2 and two big purple hydrangeas that dried out but kept their moody plummy color.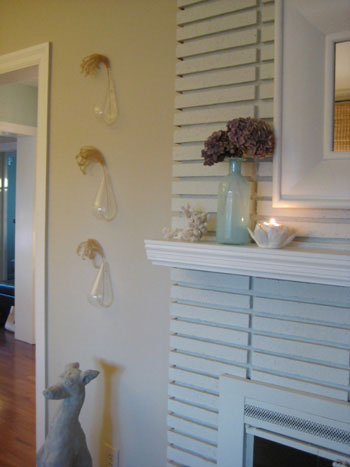 In the third bedroom we have an orchid (one of two that we recently snatched up when we realized how easy they are to care for- a bit of water once a week and some light and they're just hunky dorey). The other lives on our fireplace mantel in the den.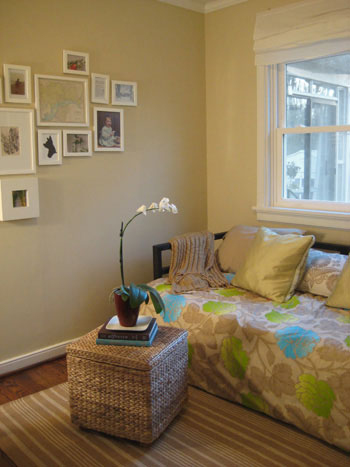 And nothing beats a few (free!) leafy branches plucked from an evergreen bush outside and dropped into a short clear vase (they last forever in water and eventually sprout roots).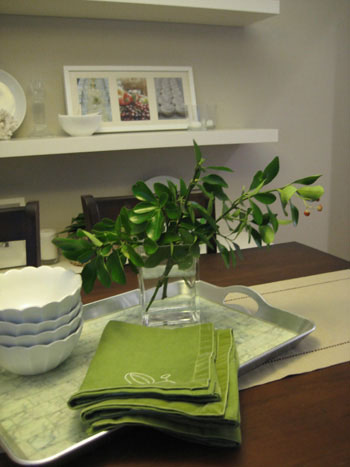 In the corner of the guest bedroom we also have a croton that gets fiery red variagated leaves throughout the year. Just $12 at Home Depot.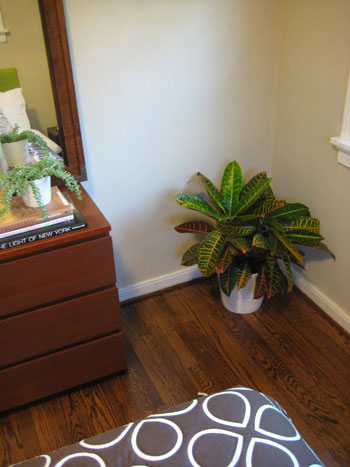 And here's yet another burro tail on the sill in the kitchen, soaking up the sun (or lack thereof).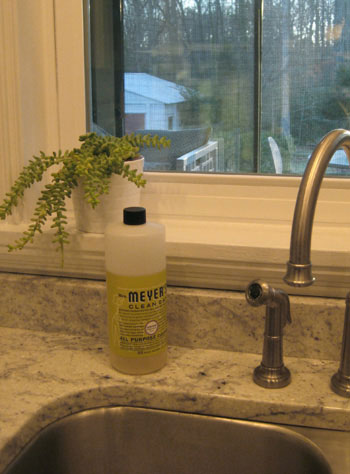 What about you guys. Any favorite planters? Specific plant varieties that you adore? Dish the house plant dirt.
For more info about plants you just cant kill, check out this article on about.com.