This kids' room transformed in such a major way that we just had to share the almost unbelievable before & after pics. Here's Kelly's letter:
Here's what our kids' room looked like when we moved in: drab, dark and depressing. Needless to say, I wanted something more cheerful and happy for my children.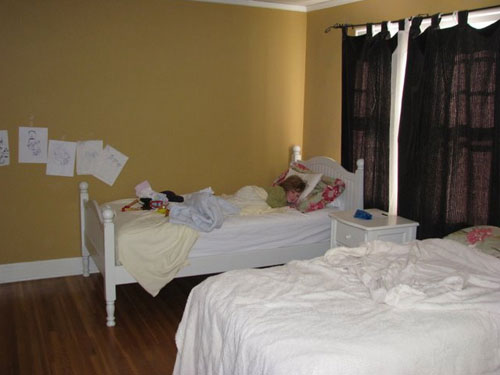 Now it's FINISHED! I hung a bunch of paintings that I made when I was probably in 9th grade in an asymmetrical collage on the wall and added fun color in the rugs, window treatments and bedding. Pretty cute!! And of course just repainting those walls a muted blue tone made all the difference. Now on to another room… -Kelly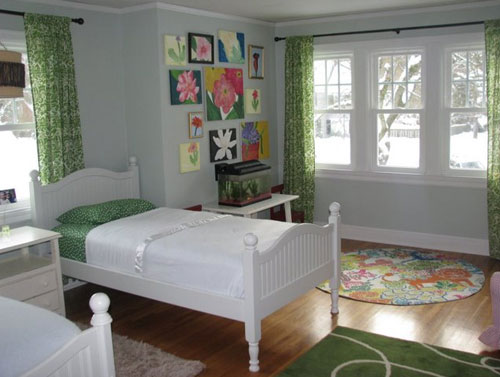 Isn't that adorable? We're sure Kelly's kids are enamored with their newly swankified space. Fabulous job, Kelly… and good luck with that next room!