As we all hunt for ways to save money these days, it's easy to overlook the fact that sometimes ya just have to ask. In fact, by making a few calls to the companies behind our three biggest monthly bills, Sherry and I managed to save $590 for the coming year. Here's how: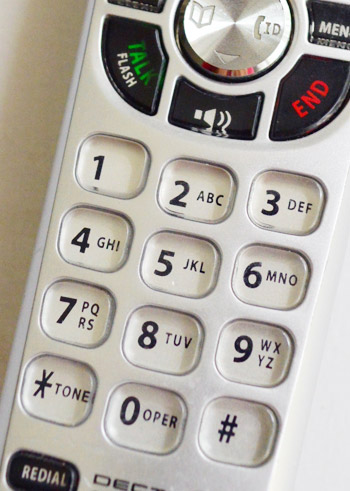 It started when we got a Comcast bill that was suddenly $30 higher than before. Seems the "triple play" promotion we were on (for our internet, cable and home phone) had expired and we were now paying regular rates. But as loyal customers since 2006, I wasn't having any of that. So I got Comcast on the horn, explained my dissatisfaction and simply asked them to help me lower my bill (oh, and I might've hinted that the Verizon guy was knocking on doors around here recently). Next thing I know, I'm transferred to their "Retention Department" and I'm back on the promotion for another year – I didn't even have to put up much of a fight (which is good, 'cause Sherry's the real negotiator in the family). And not only did I squash the $30 increase, our new monthly bill is actually $8 less than it used to be. That's $456 that we're not shucking out to Comcast this year. Score!
So I took my new negotiating confidence and dialed Geico to take a crack at our car insurance bill. We've hadn't re-visited our coverage since enrolling in 2006 so I thought it was time to check in. And once again, I just asked the rep if she could help me find a way to save money on my bill. I thought my clean driving record would be the ticket to more savings, but it was actually our marriage license that did the trick. Apparently we had never updated our account to show that Sherry was a Petersik (she was still listed as my "friend" – ha!). With that little update, $134 magically dropped off our annual bill. If only we had done that 18 months ago when we got married…
Going for the savings hat trick, I decided to tackle our cell phone bill. I took my same, straight-forward "can you help me save money?" approach with the Sprint guy (we have to stick with Sprint to keep our pretty decent company discount) and… struck out. Apparently our two-year-old plan is pretty much the cheapest and most basic one out there. Ah well. At least I learned that we're eligible for $300 in new phones. Not a bad consolation prize.
In total, I was probably on the phone for 30 minutes total. Certainly time well spent for saving nearly 600 buckaroos this year, especially since all I had to do was ask.
Have you guys talked your way into some savings recently? Do you have any other tricks for trimming your bills? Let us know, 'cause I for one am eager to make more calls… especially if I'm doing it from my fancy new cell phone.
For more ways to save money, check out this article from thenest.com and this article from BHG