Sometimes it's the little things that can make any house feel like a happy home. Here are five of our favorite little things that make our days just a little bit sweeter.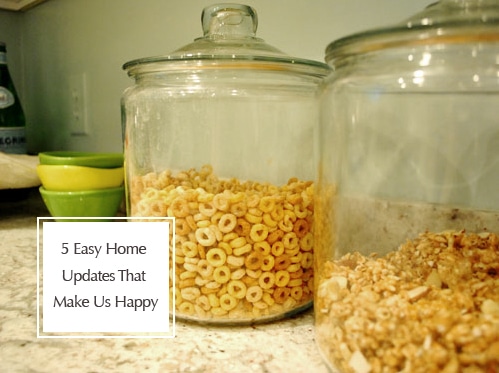 1. Our shower radio – it makes it feel more like a mini escape and helps us conserve water because we have a two song limit.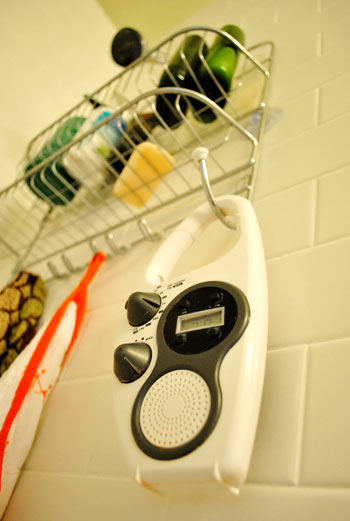 2. Large glass cereal jars – they're so much more charming than pouring from the box- plus we always know when we're running low.
3. Fresh flowers and green leafy plants – they purify the air and inject a nice dose of natural texture- plus it's nice to fill a house with life, both figuratively and literally.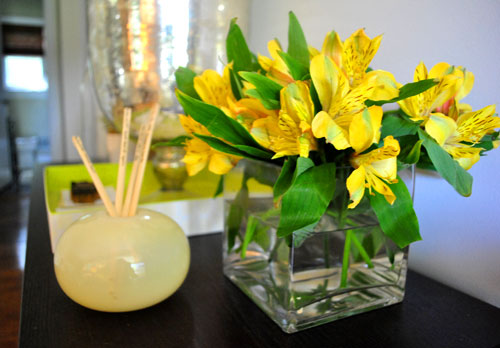 4. Our backyard firepit – when Monday looms there are always melty homemade s'mores on Sunday night to remind us that the weekend isn't quite over yet.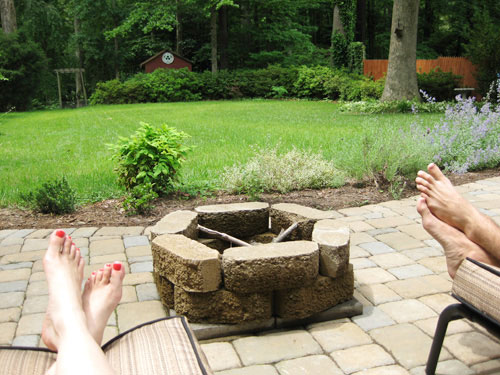 5. Baskets full of magazines and stacks of hardcover books– they coax us to sit down and relax for a moment and they just make a room feel more lived in and inviting.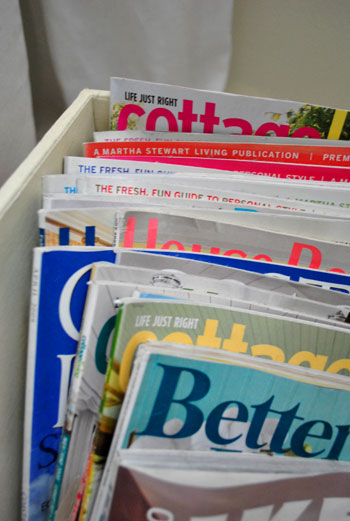 So that's our quick little rundown of five things that bring a smile to our faces (all without breaking the bank). In fact we spent about $12 on number one, around $15 on number two, just $5 to $10 a pop on number three, a mere $28 to build number four, and just a few dollars a month on number five (thanks to subscriptions, which save us mucho bucks off the cover price). What about you guys? Do you have any affordable little upgrades that just seem to make life better at your casa? We'd love to hear five things (or even just one) that make you happy to be home.