Our First House
Look how spiffy our house is looking these days: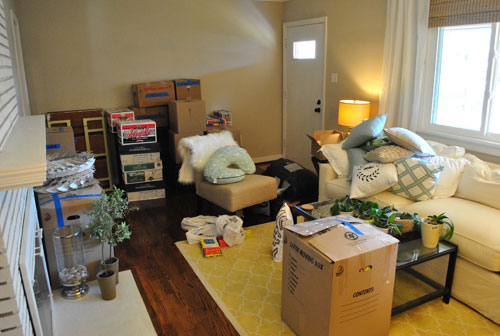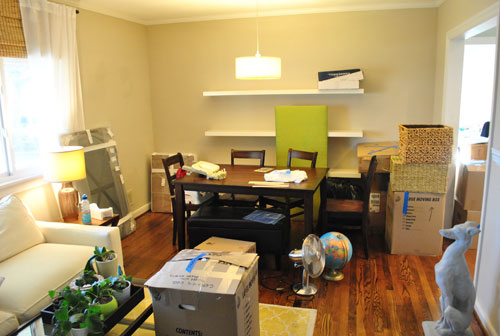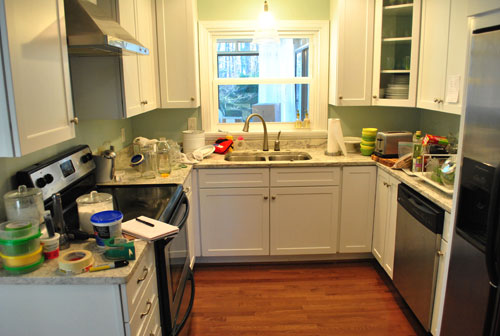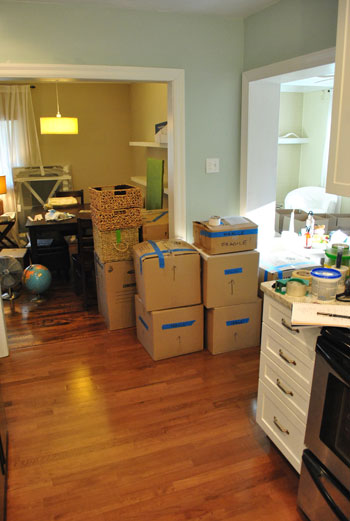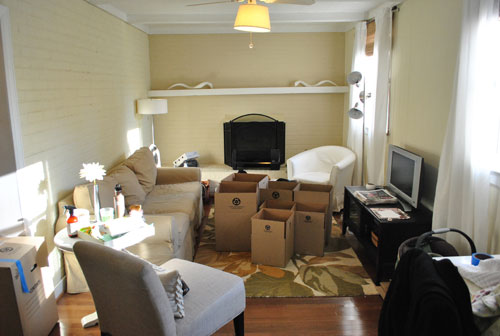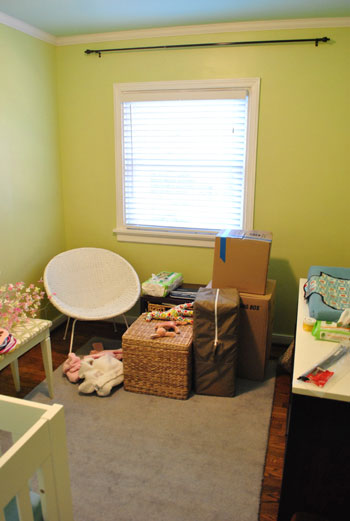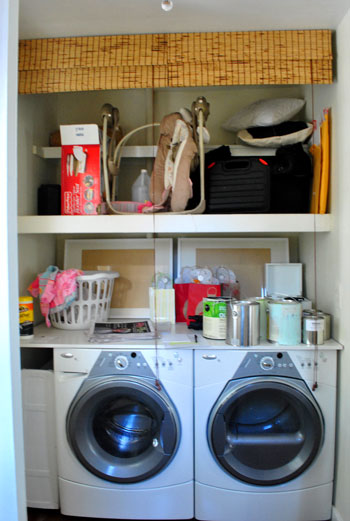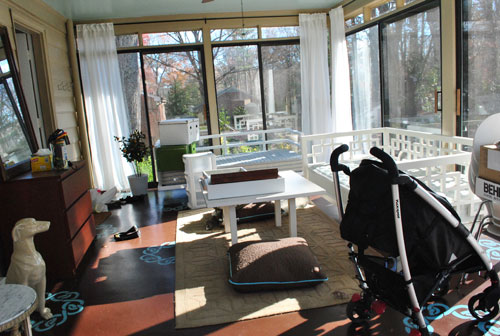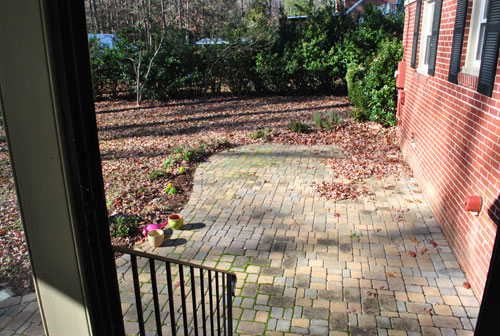 With less than 5 days until the big move, we've learned that packing is no joke. But we've got our eye on the prize (our exciting new digs) so we're trying to keep our spirits up, stay hydrated, and play some good music for dancing as we go (the dancing is for Clara- gotta keep the baby entertained or packing progress can screech to a halt). Oh and we got many of our "secondhand boxes" as we're lovingly calling them by trolling craigslist and freecycle (and even driving to a local reader's house when she offered some up to us on Facebook). But admittedly we did have to grab a few from Walmart when we ran out of pre-used ones. Oh well, at least they're made from 100% recycled material and we can craigslist/freecycle them when we're done so they'll live on like Leo's memory in Titanic. Sidenote: anyone else still have a grade school crush on Leo?
Our to-do list is pretty nuts, but so far we've managed to cross these things off:
remove every single item from the wall and patch/paint every nail hole in the house (this was actually about 500 times easier than I expected- just remove all the nails at once, spackle everything at once, and then paint room by room. It's a lot faster than doing those three things in each room before moving onto the next one since you'd be opening and closing the spackle and cleaning the putty knife about a million times).
transfer all of our utilities so they start over at the new place on move-in day
pack the entire bathroom (except for travel sized shampoo & conditioner, our toothbrushes, and the shower curtain)
pack all of our frames, mirrors, books, ceramic animals, and 80% of the breakables (still need to do our dishware – yikes!)
pack all of the clothes we won't be using in the next 7 days (we created a little "vacation stash" of everything from clothes to baby supplies and toiletries that we'll appreciate having on hand instead of needing to unpack a million boxes to find those necessities).
As for what's still on the list, here's what we've got on the agenda:
pack the rest of the kitchen along with about 20% of the other rooms that still need to be done
rake the yard so the new owners don't think they're moving into a giant leaf pile
oversee the completion of a few random inspection items (some flue work is being done by a pro tomorrow)
get our oil measured for closing (new buyers pay for the oil that's left in the tank, isn't that a nice fair way to do it?)
wave goodbye to our tan slipcovered Pottery Barn sofa in the den (someone from craigslist is supposed to be picking it up at 4)
clean the oven and the fridge (can't really do this until right before we go)
vacuum/sweep/scrub the house spotless before locking the door with a tear in my eye
Assuming all goes well, the new owners are supposed to be closing on our house on Monday morning and once those funds come through we can close on our new place on Monday afternoon. So for a few odd hours in the middle of the day we actually won't be homeowners at all. Weird, right? This necessitates an airtight moving plan, which doesn't exactly sound easy but we're sure we'll somehow get 'er done. We're planning to move all of our stuff into a giant U-Haul by Sunday night and are paying to keep the truck overnight so it'll essentially become a huge storage locker on wheels until we can unpack it on Monday afternoon at the new house (where our alarm system will be getting installed at the same time). Should be interesting total chaos, especially since we're used to a few trips back and forth when it comes to a big move like this. Thankfully we have John's awesome family helping with the loading and unloading. Did you think we'd hire movers? Come on, we're total cheap-os. Besides, we love a good DIY adventure. Here's hoping it has a happy ending and none of my ceramic animal friends have to die for the cause…
&nbsp&nbsp&nbsp
We're trying to soak up all the things that we love about this house before we move on to our next big project, and we realized that our floors make us inordinately happy. And it's not just the fact that they're mostly hardwood in a nice mocha color, it's the whole cohesive flooring thing in general. Seriously, I never thought these words would come out of my mouth (because it honestly sounds like I'm a motivational speaker or someone who takes design way too seriously) but… cohesive flooring is a game changer. Really. It is.
Our house used to have eight different flooring materials and seams. Think about that for a second. Eight! All on one modestly sized level. Talk about chopping things up and making them feel even smaller. There was faux stone linoleum in the laundry nook, yellowed vinyl tile in the half bath, a sheet of dated blue linoleum in the kitchen, thin ratty carpet in the full bathroom, faux parquet linoleum flooring in the den, another thin ratty carpet in the sunroom, and hardwoods in about the other half of the house (thank goodness).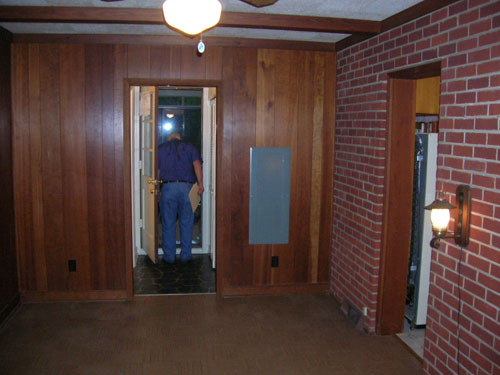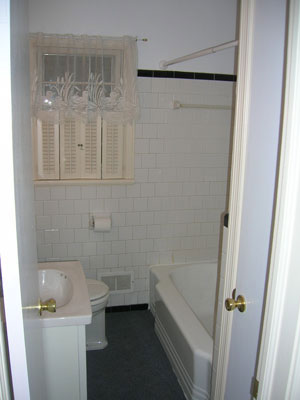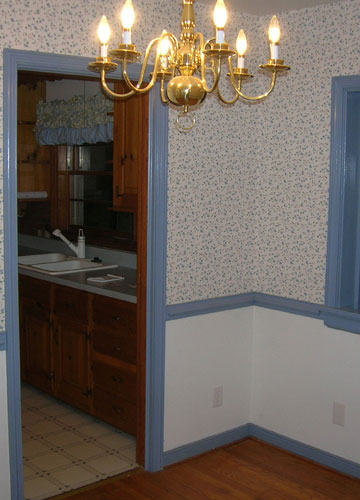 You can see a few more floor before & after pics here (although admittedly we weren't the best at taking photos back in the early days). But the point is that now our entire house is all dark solid hardwood (some that we installed during our kitchen reno, and some that we got refinished to match those new hardwoods) along with a similarly toned mocha marble floor in the full bath (there's the same mocha hardwood in the half-bath to keep everything cohesive).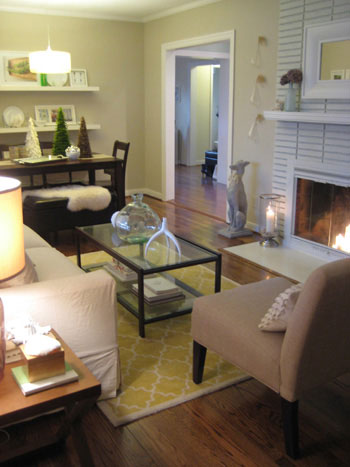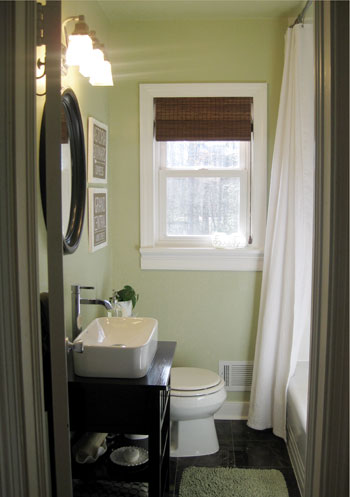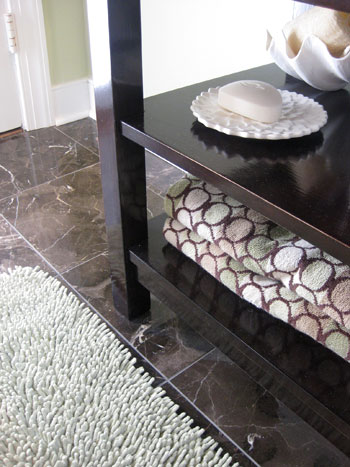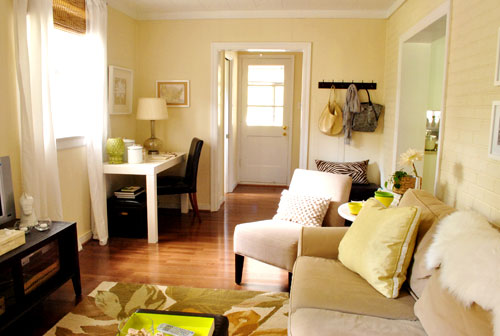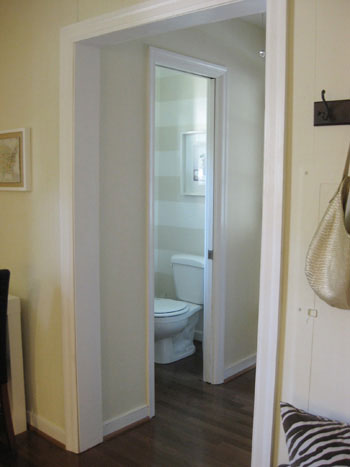 It's amazing how much more of an open feeling it lends to the whole house. Of course it's totally a subjective thing (and we can see how it's fun to play around with different flooring colors and materials if that's you thing), but as far as this small home full of small rooms is concerned, similarly toned seamless flooring was one of the best decisions we could have made. So we thought we'd pass that tip along to anyone else who's slowly but surely working with a small space full of an inordinate amount of linoleum, nappy carpet, or faux parquet. It might not be the cheapest home improvement undertaking, but you can find some pretty great deals. We got our new hardwoods cheaper than most laminate flooring that big box stores sell thanks to Lumber Liquidators, and we only paid $1.50 a square foot to get our existing stuff refinished. The point of this diatribe? Life's too short to live with crazy mismatched floors.
And so ends a weird little Friday morning brain dump of sorts. What's up with the floors in your house? Do they all match or have some sort of relationship with each other? Does every room in your house have a different floor personality? Come on, the least we can do is see this weird floor tangent through…
&nbsp&nbsp&nbsp