Archive for May, 2011
Note: This is a retroactive post that I cobbled together in December of 2011 so I could make this page full of monthly recaps for the entire year (our first in our new house!). Yup, I'm just a bit type A. So here's what we tackled throughout the month of May – high school yearbook style.
Most Improved: Organizing The Insanely Cluttered "Playroom" (more like "disaster area").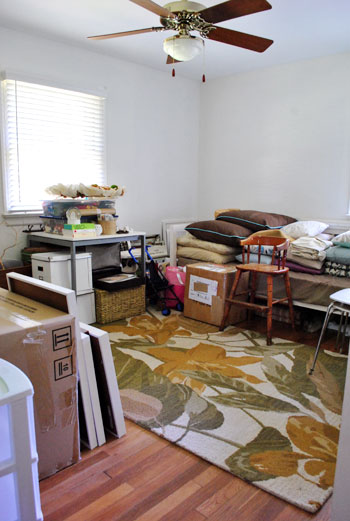 Biggest Procrastinator: Painting The Dining Room (after living with swatches for five months)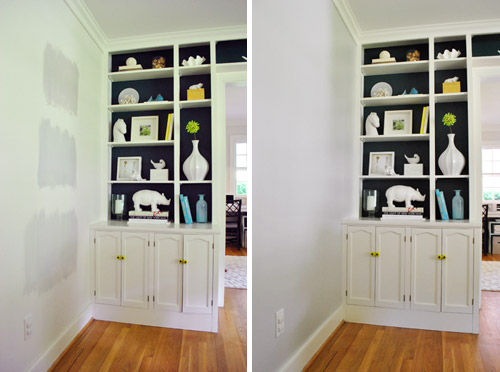 Most Repetitive: Mounting Prints On Canvases (Not Once But Twice)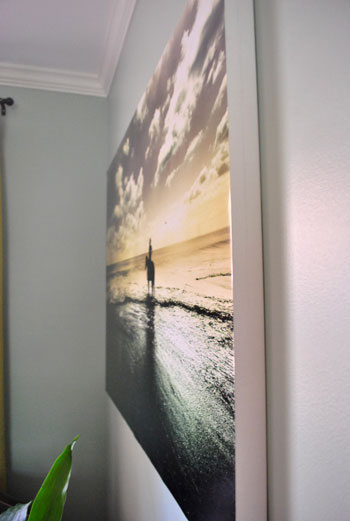 Most Outdoorsy: Sketched Up An Outdoor "Floor Plan" (not to scale though – oops – the house is way too big & our almost-acre lot is too small)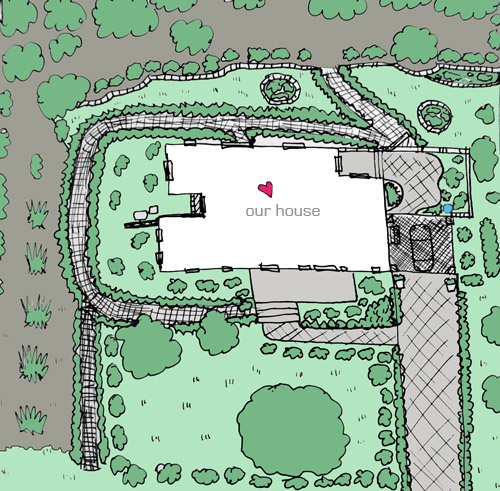 Most Domestic (Runner Up): Making A Festive Table Runner With Clara's Weekly Fabrics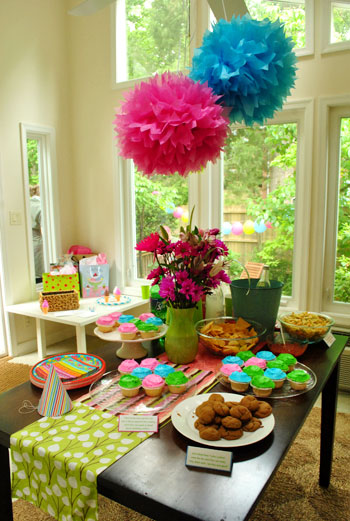 Miss Congeniality: Clara's Photo Project (which we opted to continue on a monthly basis with a few tweaks)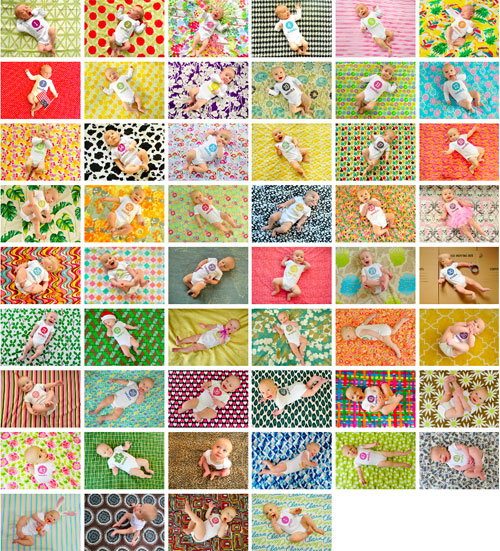 Most Artistic: Painting Some Geometric Prism-ish Art (with a few test pots of paint and a clearance canvas)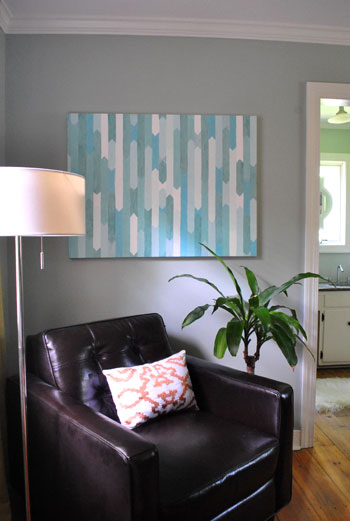 Most Shy: Installing A Privacy Fence For The Freshly Finished Patio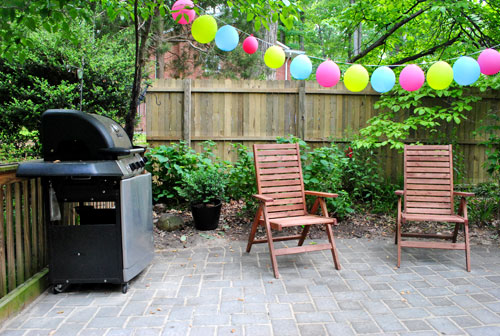 Most Likely To Result In Goldfish Crackers Everywhere: Making A Pull Swing Piñata For Clara's First Birthday Party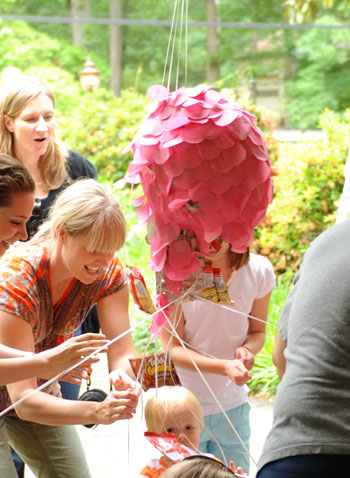 Most Shrinkage: Slipcovering Our Craigslist Dining Chairs (thanks to some lucky washing)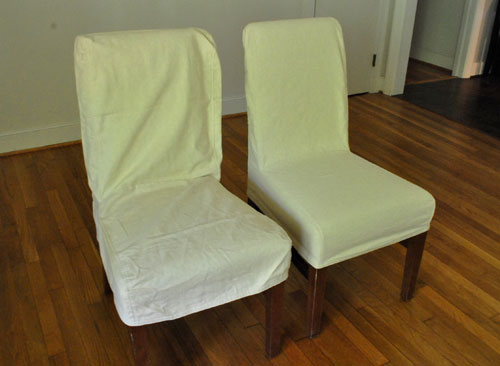 Biggest Party Girl: Throwing A Big Ol' House Party For Clara's First Birthday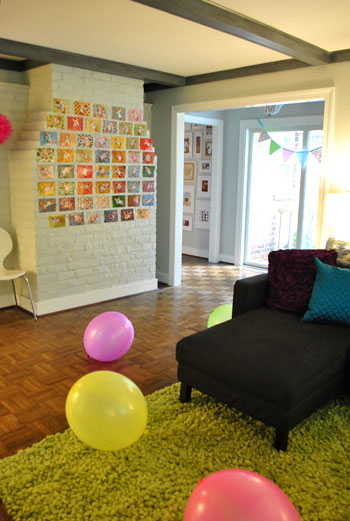 Most Sentimental: Making A Video Of Clara's First Year
Most Glamorous: Updating You Guys On Our Cloth Diapering Adventures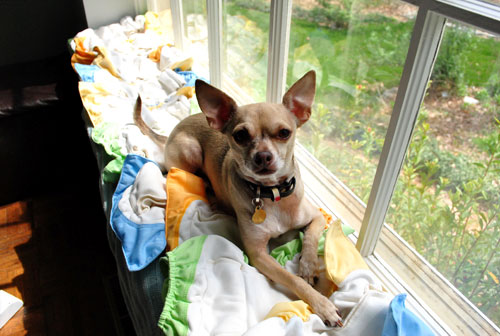 Most Type-A: Our Admittedly Insane Whole-House To-Do List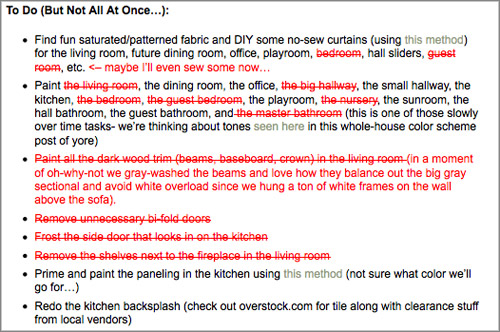 Best Feeling Ever: Completing The Cobblestone Patio That We Laid Ourselves (woot!)
Most Unexpected: Becoming Possessed And Sewing A Birthday Quilt For The Bean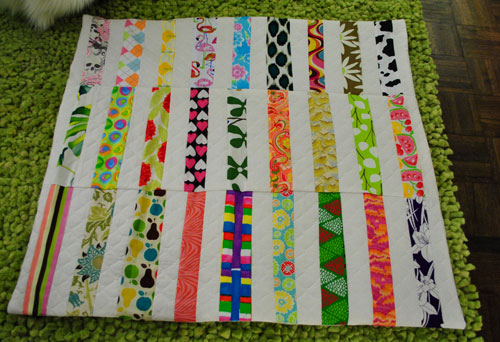 Most Calculating: Digging Out And Laying The Foundation For Our New Patio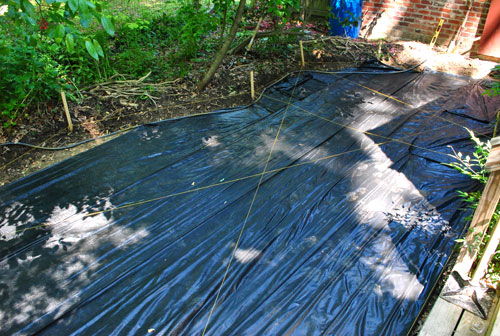 Most Annoying: Fixing A Pesky Broken Light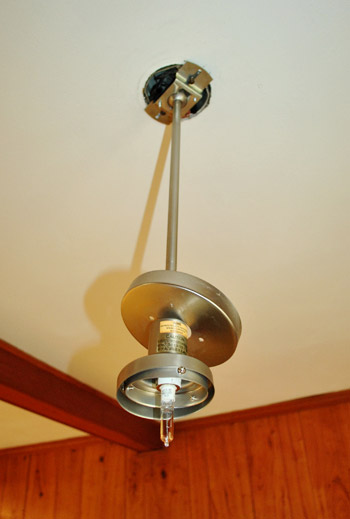 Most Sinister: Doing Some Pretty Involved (And Unexpected) Patio Demo (just look at that ominous blue glove)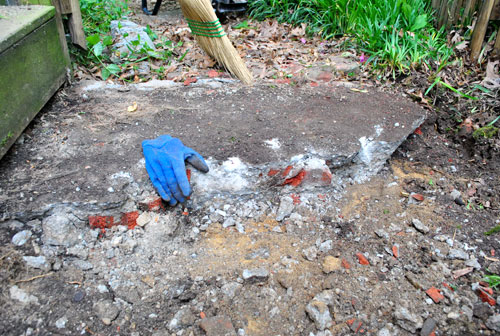 Most Detail Oriented (Slash Neurotic): Painting Our Add-On Bed Finials To Match Our "Ikea White" Bed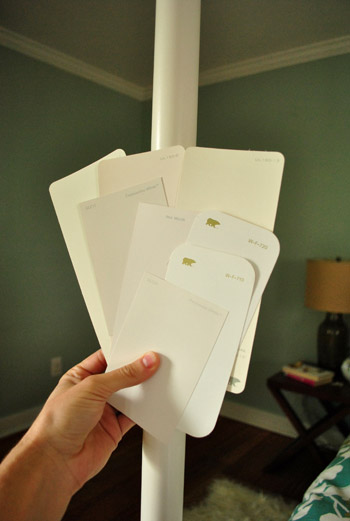 Best Break Up: Completely Breaking The Patio Budget (& doing our best to embrace the imperfection of it all)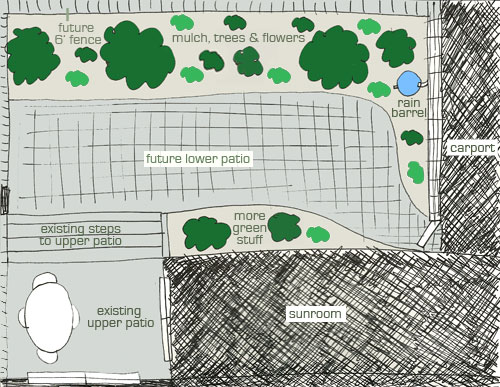 &nbsp&nbsp&nbsp
When Sherry's mom was here a couple of weekends ago for Clara's birthday party she clocked more than her fair share of hours helping us clean the house in preparation. Perhaps her most miraculous accomplish was in the future playroom / second kids bedroom (aka: current junkroom) which looked like this when she arrived (no kidding):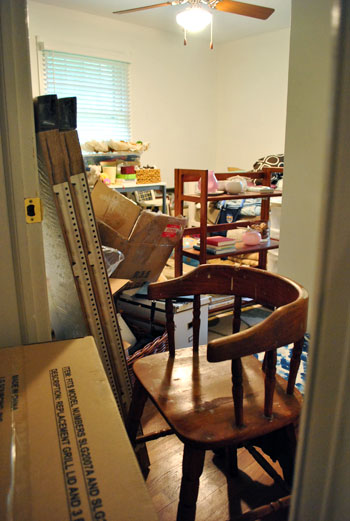 Since our junk basically screamed "I Will Topple Over On Your Baby!" we were just planning to close and lock the door during the party to keep all of the littler guests away from certain death. That plan went to pot when we realized that we couldn't physically close the door anymore (mainly due to the poorly timed delivery of a large box full of replacement parts for our recalled outdoor grill, which came the day before the party).
So before one might consider us candidates for an episode of Hoarders, my mother-in-law took it upon herself to get things organized. Ahhhhh……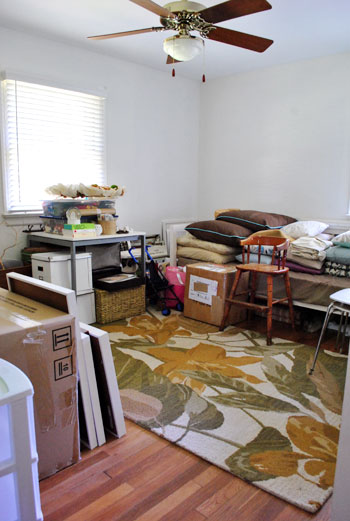 Now the door closes, which was definitely necessary for the party (let me paint you a picture: kids everywhere). Surprisingly, Diana didn't actually throw that much away – except maybe a few boxes that we had been hanging on to (like the one for Sherry's sewing machine in case she and Oh Brother didn't survive their first few rocky weeks together). So this really is just a result of sorting and putting things in some semblance of order (pillows with pillows, baskets nested inside of each other or stacked, etc).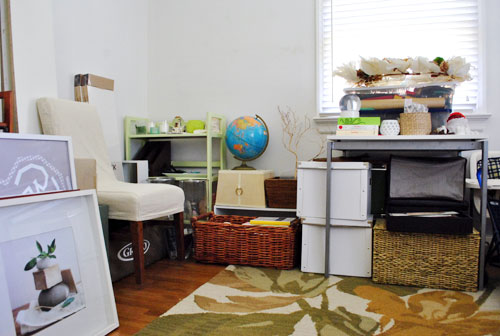 Now it's almost like this entire room is our mega "decor store" from which to pull frames, accessories and pillows when we need 'em elsewhere in the house. At least that's what we tell ourselves when we feel super slothy for having a room full of not-sure-where-it'll-land-yet stuff after five months of living here.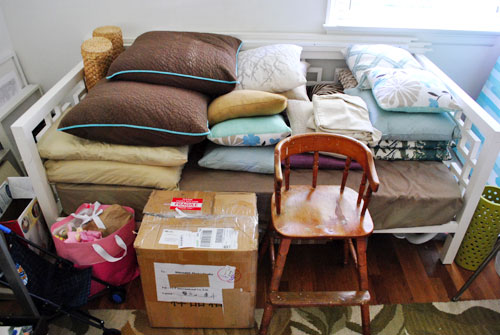 Oh, and notice that vintage kids chair? That was a birthday gift from Sherry's mom. It's the actual chair that she and her six siblings used when they were growing up to eat meals. Cool, right? I mean, in that totally-not-up-to-current-safety-standards way. But nonetheless, it's fun to have in our possession (imagining my mother-in-law as a baby eating mushed up bananas is always a trip). We've got big plans for it as Clara's big girl chair after she's past her highchair days. In fact Sherry's already googling around to make sure we can safely fix it up (making sure there aren't any lead/formaldehyde issues since those were used in old furnishings). That's my slightly neurotic girl.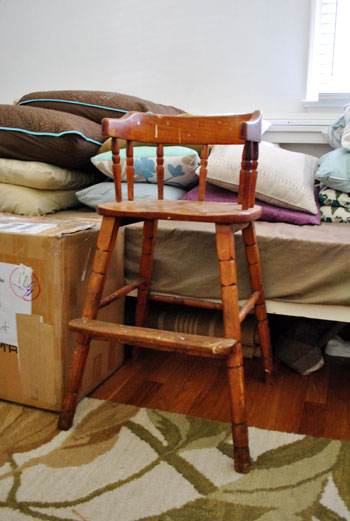 As happy as it made us to have the room walkable again, it's obviously still miles away from being a usable playroom. Luckily there's no rush to get started (since the living room, office, sunroom, nursery, and kitchen are all playrooms for the bean these days). But Clara and I did take a few moments to enjoy the fact that we could actually see the floor again. The fact that all 6 feet of me can now lay down in there is nothing short of a miracle.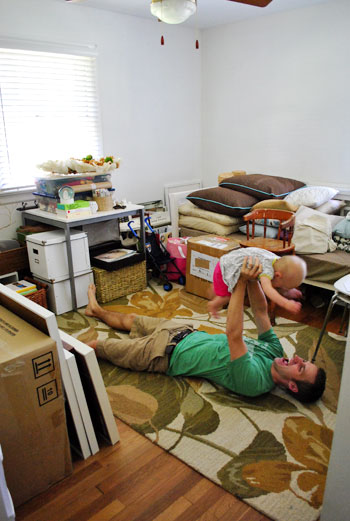 Thanks Nonna! We promise to (do our best not to) mess it up again.
&nbsp&nbsp&nbsp