You may have noticed a bouquet in the middle of the table for Clara's party two weeks ago.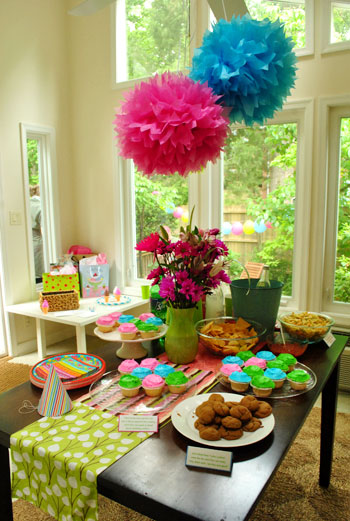 Well, sadly some of those blooms are no longer among the living: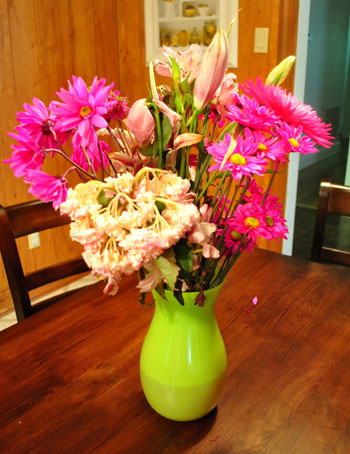 But there are a few that are still going strong, so I decided to drop them into three of my favorite vases (from Ikea a while back) for this happy little effect: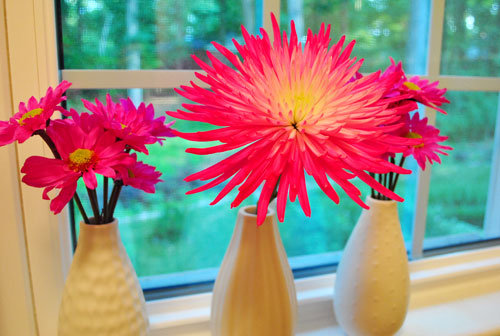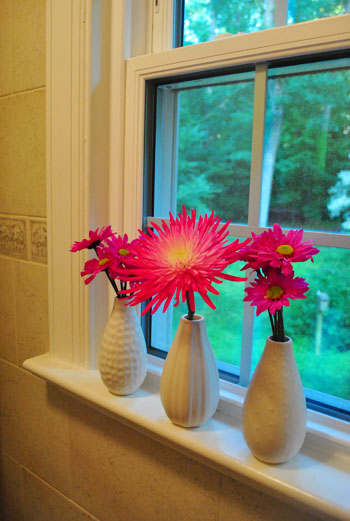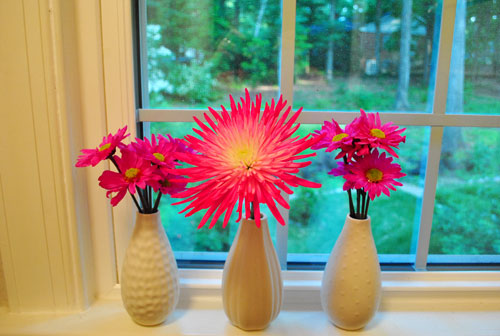 And yes, they're on the windowsill in our bathroom. Just because I realized that we have never had any flowers in that room (there are all sorts of "firsts" in this house for me – including flowers in the bathroom) so I had to revel in the first-bathroom-blooms occurrence. It feels good to get back to the whole budget blooms thing (since we shared them on a monthly basis for almost two years and somehow forgot all about them since moving). I guess getting back to it symbolizes some sort of feeling-settled-enough-to-stop-and-smell-the-flowers thing. What blooms are you guys bringing home these days? How do you feel about super bright flowers like these (when I dumped the water out of the original vase it was neon pink). I think I usually prefer less or no dye, but for the bean's big birthday bash, they were kind of perfect. And her daddy picked them out for her – how sweet.
Bonus post extension (because it's Fridaaaaay baby):
To pick up where I left off yesterday with my end-of-Oprah denial at the bottom of this post, someone recommended that I Oprah-fy myself here on Oprah.com. So I did.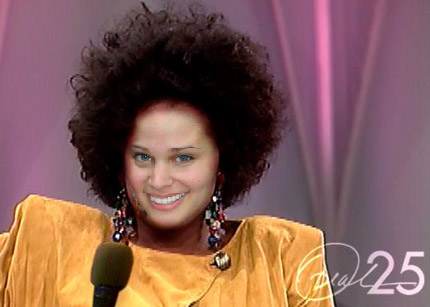 And then I Oprah-fied John.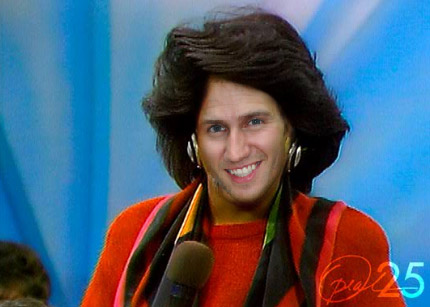 It's really helping me cope. Sadly it didn't work too well with Burger or Clara. But the John one kills me. Especially those earrings. Feel free to Oprah-fy yourself (and post them on our Facebook page if you wanna share the hilarity). I'd love to see what you guys look like with big Oprah hair. I can't wait. Literally, I'm on the edge of my seat.