This is a free Dremel that I got from the DIY Network.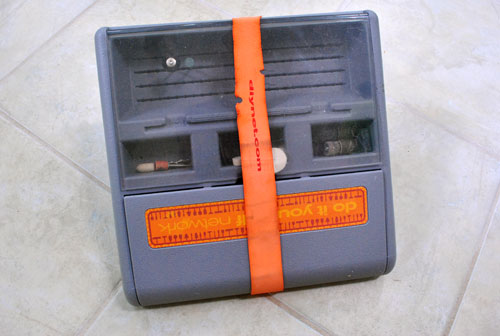 I know what this looks like. Like I've broken our no-free-swag rule. But this was given to me back in 2003, long before our self-imposed policy took effect (hence its worse-for-wear appearance). Heck, it even pre-dates our blog, our first home purchase, and even our relationship (we didn't meet until 2004, and didn't start dating 'til 2005).
So now you're probably wondering what the single, 21-year-old, apartment-dwelling, college student version of me did to deserve a free tool from a home improvement network. Well, it's because I was currently rocking the prestigious title of "intern."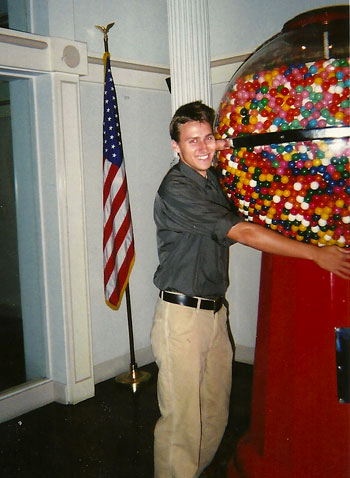 That's me in August of 2003 on the last day of my summer advertising internship in New York City – coincidentally the day before the big citywide blackout. Clearly I was conducting myself with the utmost maturity by, yes, hugging the giant bubblegum machine in our building's lobby. I actually worked in the same building where Big was filmed. Our office was the toy company where Tom Hanks worked – so you could say there was a bit of playfulness in the air.
I was a "Television Media Buying Intern." For those who aren't fluent in advertising-ese, it means I worked with the people in charge of negotiating the cost and placement of commercials with the TV networks. Which means they get schmoozed by the networks, sometimes a lot. My supervisors were always getting free stuff, being taken out to nice lunches, and going out to special events. And considering that I was working for free, they occasionally threw some swag my way too. Especially when they didn't want it. Enter the Dremel, stage left.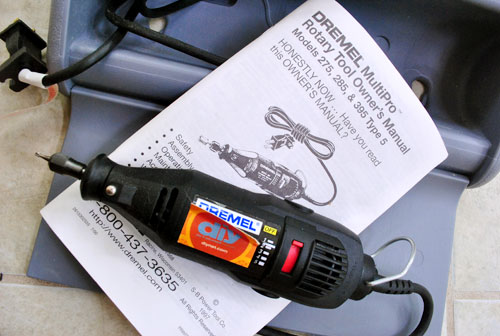 By the end of my interning stint, I had racked up a copy of E.T. on DVD, a beach towel with The History Channel logo on it, tickets to see the Goo Goo Dolls tape a concert special for the Oxygen network and, of course, my handy DIY Network Dremel. I guess since my team was made up entirely of women, they figured their male intern would know what to do with a power tool.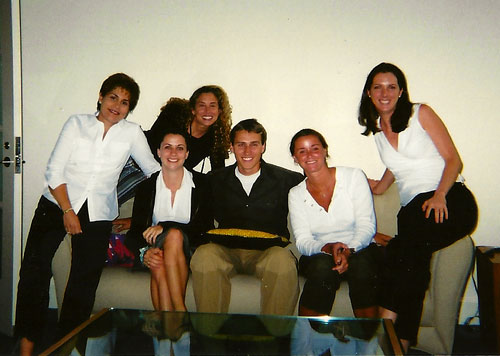 Well, I didn't. Best I could tell from the picture on the box, that whatsiedosie was for people who whittled chairs. Whatever it was, I figured it had no place in my life as a college senior – nor my expected future as a city-dwelling advertising professional. Never did I think I would become interested in DIYing, let alone have it become my actual profession. So I did what many non-tool-using-sons would do: I gave the Dremel to my dad.
Recently, he gave it back (as part of his purge-before-moving process). I happily took it. Not because I need a Dremel – in fact I got one last year as a Father's Day present from Sherry (seen below – clearly they've updated their look since 2003) – but because it was a funny symbol of the weird turns that life can take. Perhaps that old Dremel was an omen of my future and I was just too young and gumball obsessed to notice?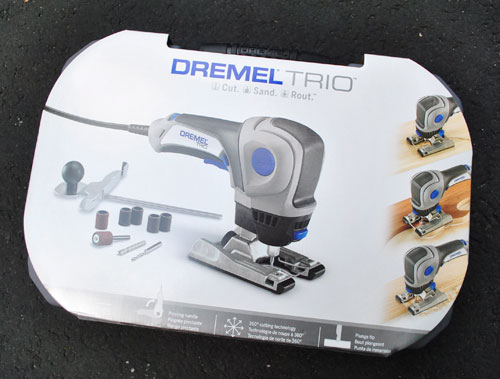 Ok, maybe I'm reading too much into it. Hopefully my complimentary DVD of E.T. and my History Channel towel aren't prophesying some future as an alien abduction victim or, I dunno, an old historic sunbather? So even if my free power tool of yesteryear isn't responsible for my present occupation, I can at least give credit to that internship which led to a full time job, which led to meeting a copywriter named Sherry, which led to… well, you know the rest.
Have you guys ever regifted a tool only to re-encounter it down the line? Or been given something random that turned out to be some "symbol" of the life you would somehow grow into? Have you ever cozied up to a giant gumball machine or laid out on a History Channel towel? I figure I can't be the only one.
Psst- I'm looking pretty tan in these old photos of yore, but Sherry and I are now blindingly white suburban parents. Proof here and here.