Archive for July, 2009
We're currently editing our clip from our live interview on CBS6 so we thought we'd post this amazing patio makeover to tide you over. When Julie and Mike sent us their gorgeous before and afters we couldn't wait to share the eye candy. Here's their letter:
We really enjoy the DIY before & after pics featured on house renovation blogs, especially yours. Persistently reading your blog is often the kick-in-the-arse that motivates us to face yet another weekend of Home Depot trips and household projects. For the past few months, we have been fixing up our own first house – a tiny ranch coastal cutie and loving every minute – okay, not every minute, but it has been a lot of learning, a lot of band-aids, and a lot of fun. We've long been dreaming and planning for an outdoor space where we can relax and entertain. We are so proud of our DIY project, we were bursting to share the pics with your readers. Also, over at our own renovation blog, there are bonus pics and a step-by-step photo follow-along of the "during" stages. At this point, our favorite room in our house is actually outside the house. -Julie & Mike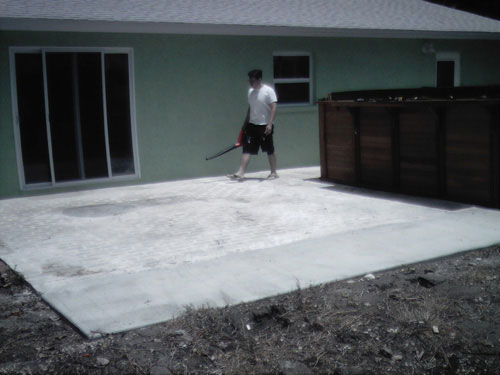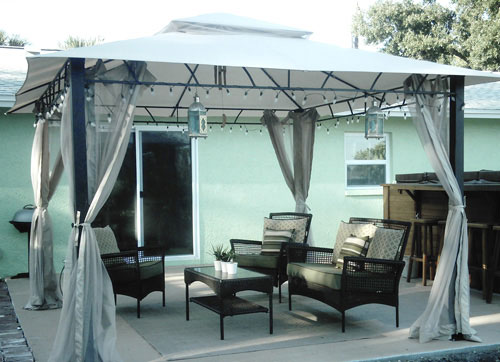 And for anyone who's curious about what came from where (and how much it all cost), here's a handy dandy shopping breakdown:
Wellington Gazebo from Target ($249)
Indoor/outdoor rug remnant from Home Depot ($20)
Better Homes and Garden patio set from Walmart ($249)
Buddha candle holder from Target ($9.99)
Mosaic capiz end table from Bed Bath and Beyond ($19.99)
3 small plants from IKEA ($.99 each)
Solar string lights from Sams Club ($14.99)
TOTAL: $564.00
Thanks so much for sending those awesome pictures our way Julie and Mike! Your patio transformation is truly mindblowing- as is the totally walet-friendly budget. An addition would have cost a pretty penny, but an instant outdoor room for under $600 is truly an achievement!
&nbsp&nbsp&nbsp
Tomorrow morning (Thursday, July 30) we're going to be on live TV! And we're simultaneously excited and terrified. Virginia This Morning on CBS6 is central Virginia's only live local talk show and they've asked us to stop by and chat about our adventures in home improvement. Talk about a nail biter! But we're super excited to swing through and hopefully string together a few coherent sentences for about five minutes sometime during their 9-10am show.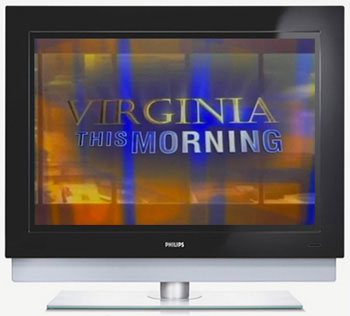 So cross your fingers that we leave without saying anything too dorky or nonsensical. And feel free to tune in if you're local (or check back for a clip of our little stint as soon as we get our mitts on it). Here's hoping we live to tell the tale…
And speaking of crazy news, check out this mention of us in today's New York Times! We're still pinching ourselves.
Image courtesy of Wired & CBS6.
&nbsp&nbsp&nbsp