Jen's desk makeover had us doing a double take. At first we didn't believe it was the same piece! Here's her letter:
I love your blog and get so much inspiration from it. I saw you recently featured a beautifully made-over dresser so I thought I'd send you my made-over desk. Who doesn't love a before and after, right? I used primer and then just regular satin paint (for walls) from my local DIY store (called B&Q – I'm in England) in Antique White. Hope you enjoy the makeover as much as I do! You can check out more pics and details on my blog. Cheers! -Jen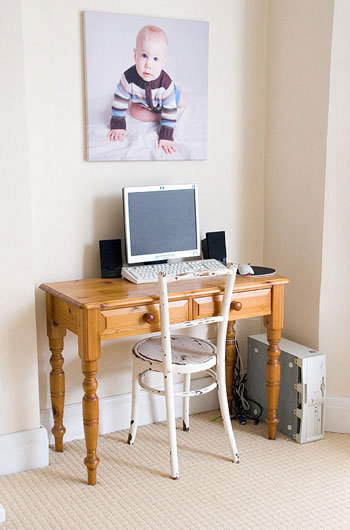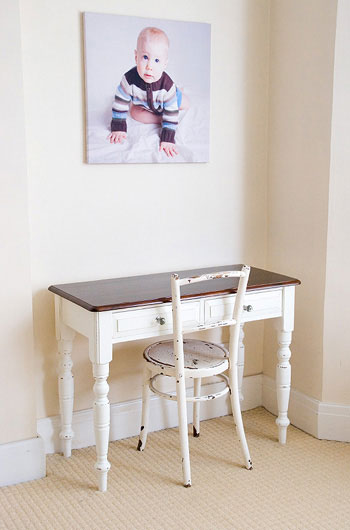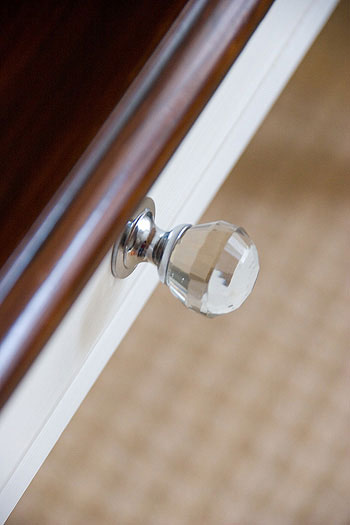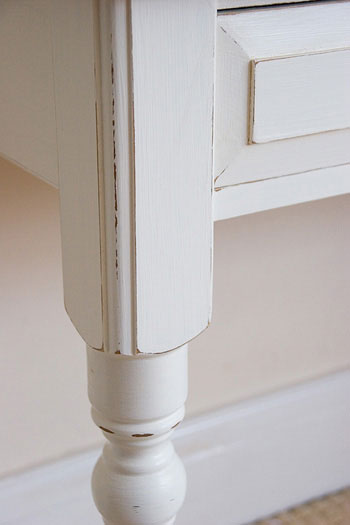 Jen's lovely furniture fix-up proves that paint, sandpaper, stain, and new hardware can add up to a charmingly distressed piece that looks timeworn and lovely yet oh so current (thanks to the gleaming hardware and the rich stained top). Thanks so much for sending the pictures our way Jen! What do you guys think? Doesn't this make you wanna whip out your paint brushes? Hooray for DIY furniture makeovers.