So… our afternoon post is a few hours early. Surprise! Fancy meeting you here. Anyway, after teaming up with Joss & Main on one of our most entered giveaways (apparently you guys love you some Joss & Main), they asked us if we'd be interested in curating a sale event over on their site. Which essentially entailed doing some virtual window shopping (sifting through hundreds of items in their database) and telling them everything that we loved, which would then make up a "Young House Love collection" over on their site.
Uh. Let me think about it. YESSSSSSS!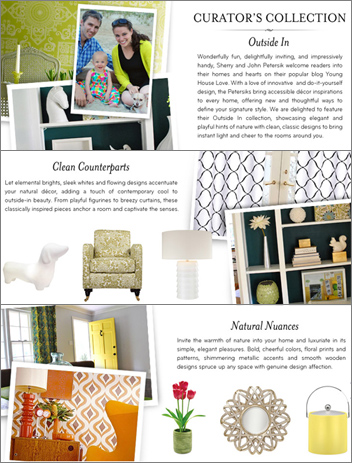 Never in a million years did we think that the title of "curator" would ever be used to describe us. Except maybe Curator Of Too Many Pins On Pinterest for me and Curator Of Too Many Soda T-shirts for John. Of course we screamed yes while holding hands and jumping up and down calmly told them we were game as any proper "curator" would do, and promptly called our parents to beg them to buy something small, like it was some elementary school bake sale that we were worried would flop.
But seriously, getting the opportunity to open up a little virtual decor store of sorts over there for the next 72 hours is the stuff of dreams for me (which usually also involve Nate Berkus, Eric Northman, and fried oreos). And although we didn't set the prices ourselves, we did our best to find a variety of items in a nice wide price range (from under-$25 accessories to $250+ furnishings). So without further ado, here's just a part of our little collection that you can find over at Joss & Main through October 6th (there's a lot more over there). If you're not already a member, just click here for an instant invite (so you don't get wait-listed). Then you can find your way to the sale by clicking here: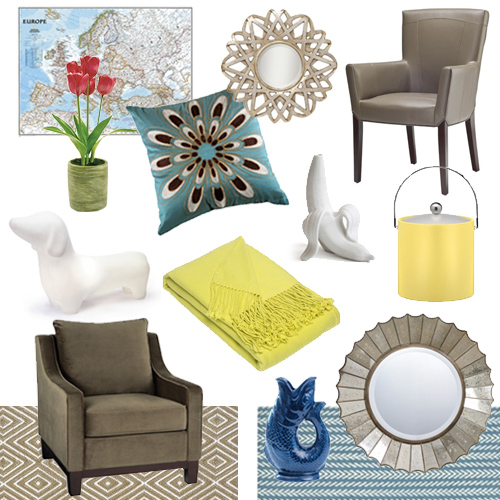 Oh and because we like to be 100% transparent with you guys, it's Joss & Main's protocol to offer a small commission to the folks who curate sales on their site (and a small referral fee, which is actually available to any Joss & Main member). So it's just like any other side gig that helps pay the bills, like writing magazine columns or our book (more on those here) except more fun. Way more fun. Speaking of fun, what would you select if you could "curate" your own collection? Typographic prints & maps? Punchy fabrics a la Amy Butler? Faux books & magnifying glasses like the "Library Decor" section at HomeGoods?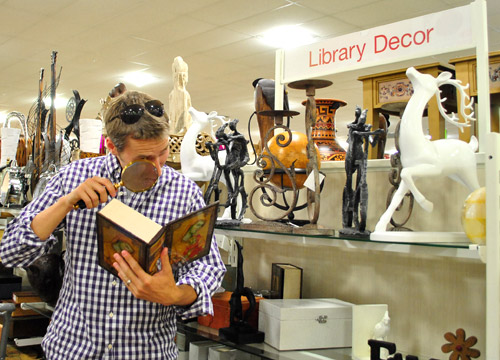 Oh man, that picture never fails to crack me up. Yes ladies, that man is all mine.