Could you put your wallet on lockdown for 365 days? Sherry shared the story of a woman who did, including why she took on the challenge, the few exceptions she allowed to make it possible, and how it's inspiring us to adjust our spending… and maybe even try out a ban of our own. Plus, how much should you involve your kids in the design of their rooms? We share some tips and tactics for keeping everyone happy in the process, so the result is a room that they love (and that you also like to be in with them). Plus, the paint colors that will help your home sell for more money (some of them surprised us!) and a DNA test that led to a humbling personal discovery.
You can download this episode from Apple Podcasts, Google Play, Stitcher, TuneIn Radio, and Spotify – or listen to it below! Then use this page to check out any links, notes, or photos we referenced. Note: If you're reading in a feed reader, you might have to click through to the post to see the player.
What's New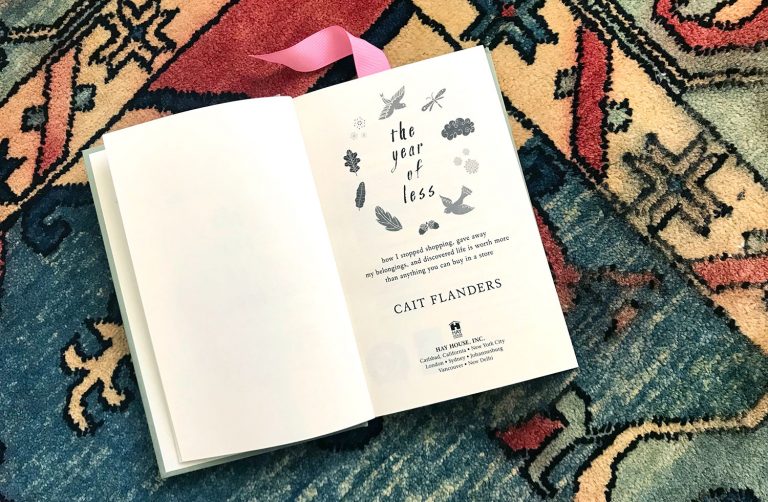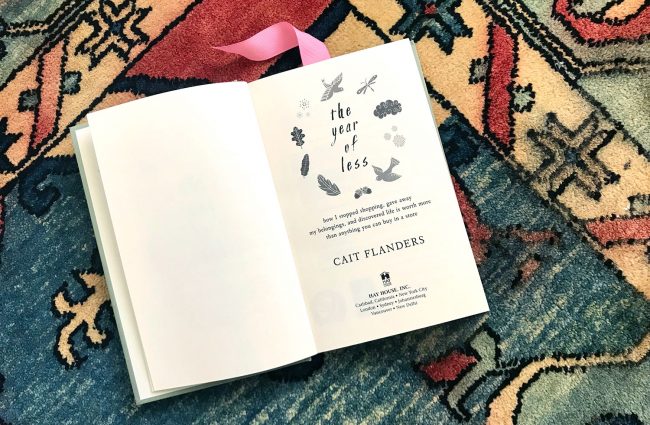 Paint Color Quiz
Here's Zillow's 2017 Paint Color Analysis, which includes a chart of all of the colors from last year that helped houses sell for more than expected (and the ones that caused them to sell for less).
You can also check out the 2016 report to see what has changed or listen to Episode #24 to hear how Sherry quizzed me on that year's data.
Sherry also promised some of her favorite sale-friendly wall colors that we've used frequently, so here they are:

Edgecomb Gray by Benjamin Moore (with Simply White trim, also by BM), seen here: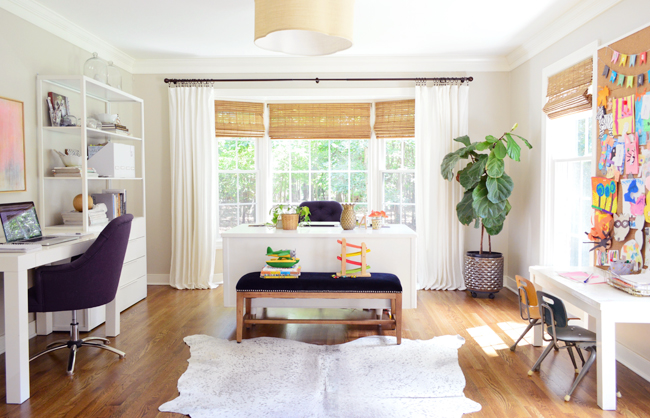 office chair / bench / rug / woven blinds / curtains / rod / cork board tutorial / more room sources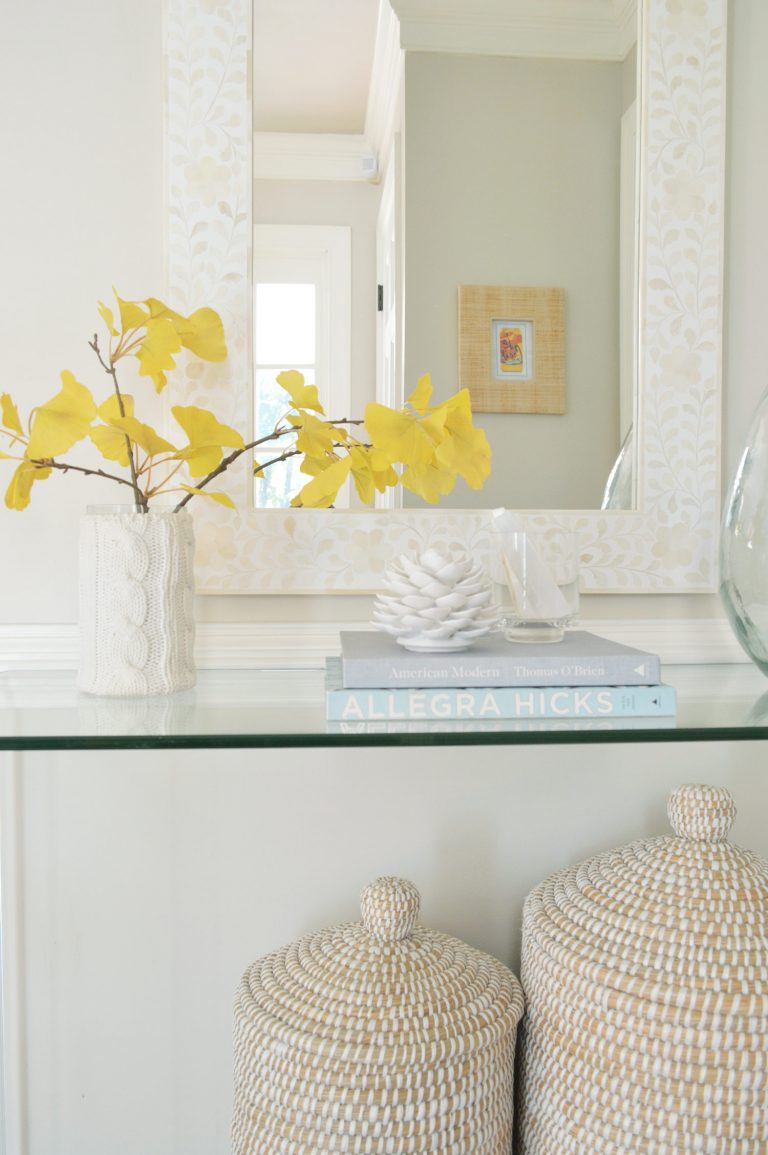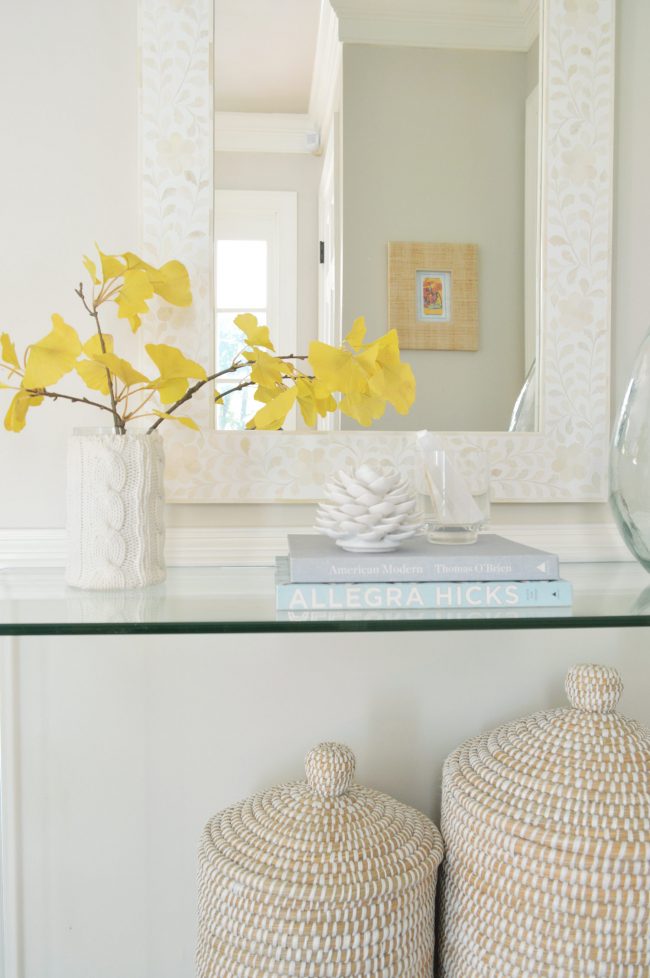 console / similar mirror / similar baskets / more room sources
White Heron by Sherwin Williams (with Pure White trim, also by SW), seen here: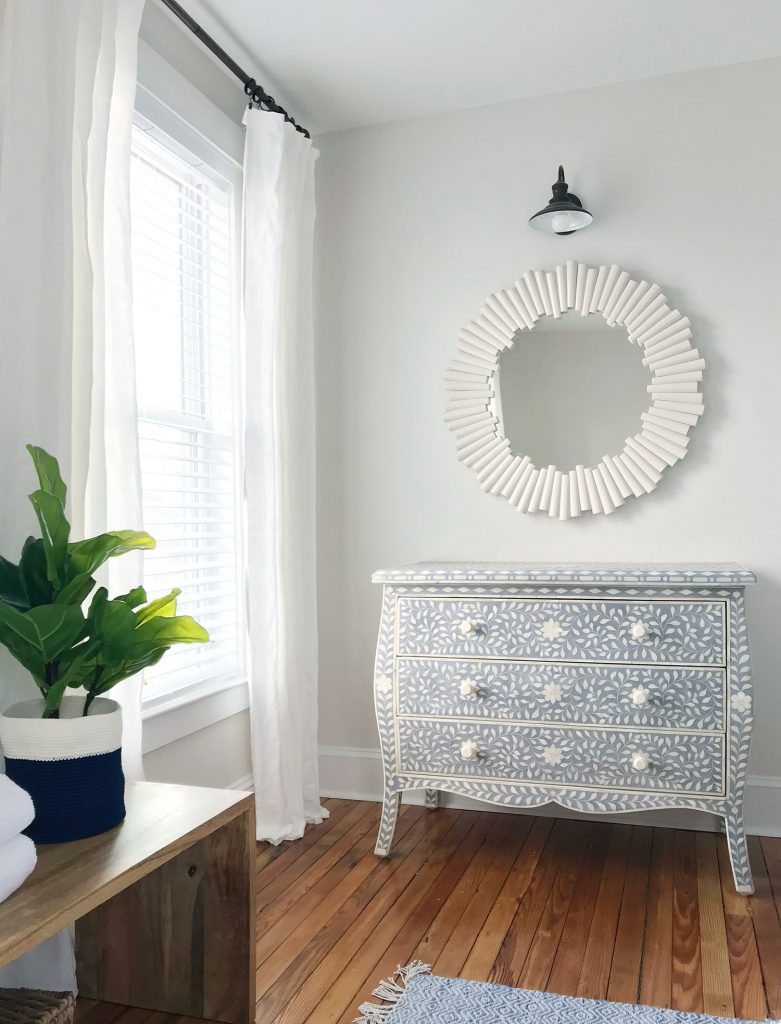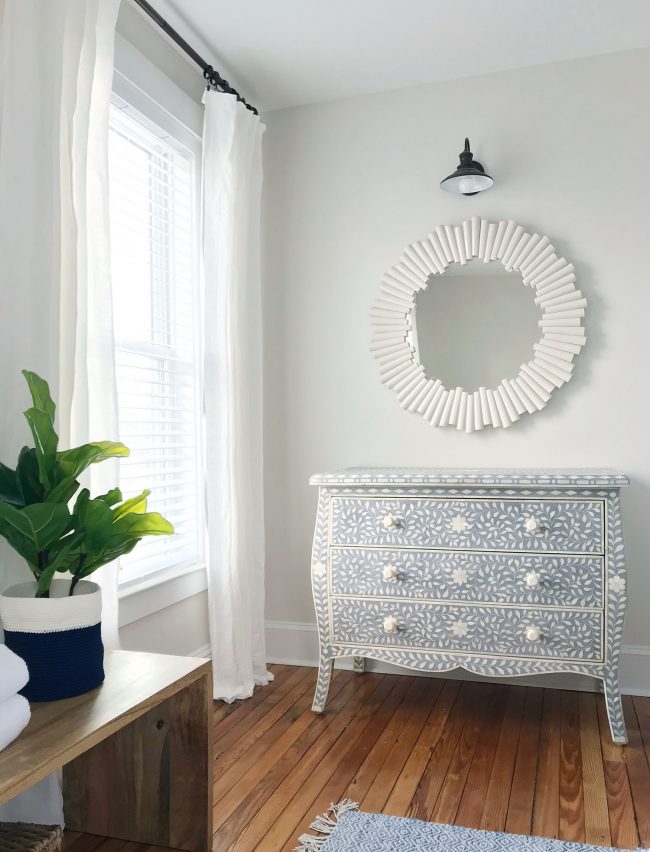 dresser / similar mirror / bench / rug / sconce / curtain rods / curtains / more room sources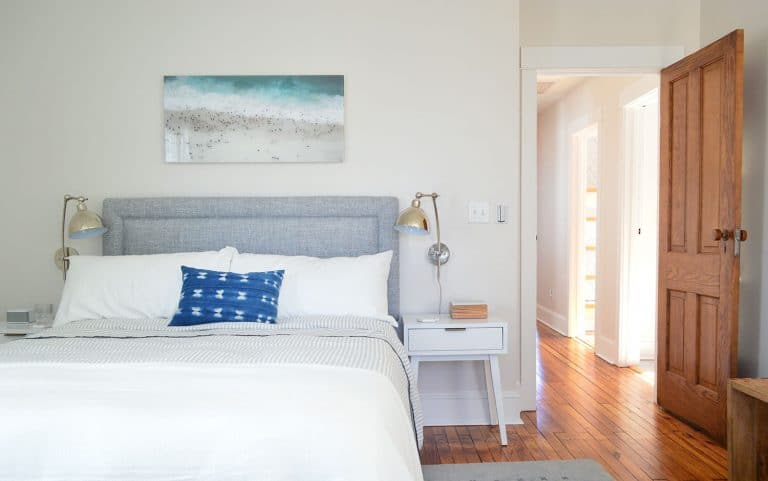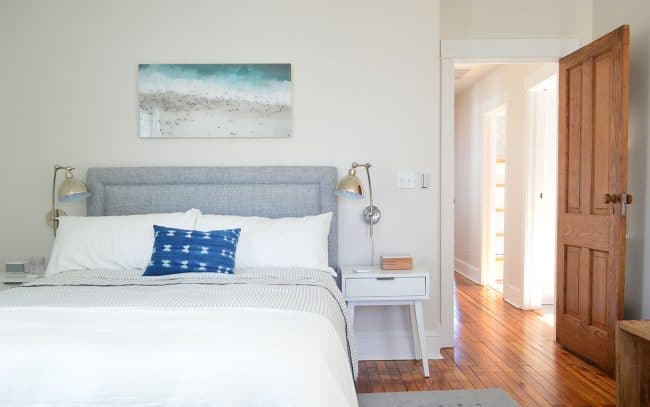 headboard / art / blue pillow / sconces / side tables / striped duvet / more room sources
Irish Mist by Behr (with Simply White trim by Benjamin Moore), seen here: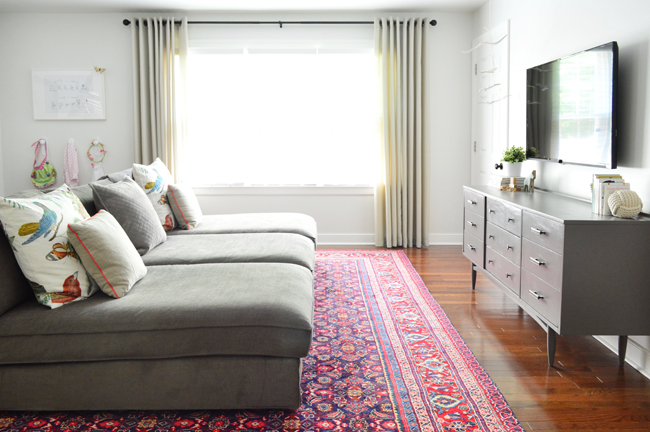 mega sofa (it's 3 of these together) / similar rug / curtains / rod / more room sources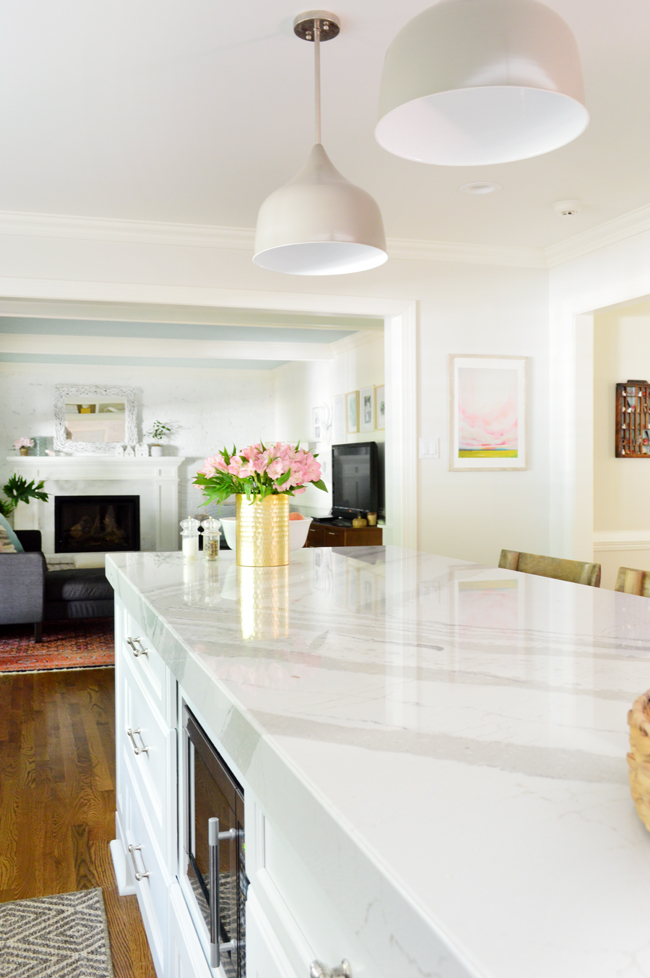 pendant lights / countertop / art / more room sources
Repose Gray by Sherwin Williams (with Pure White trim, also by SW), seen here: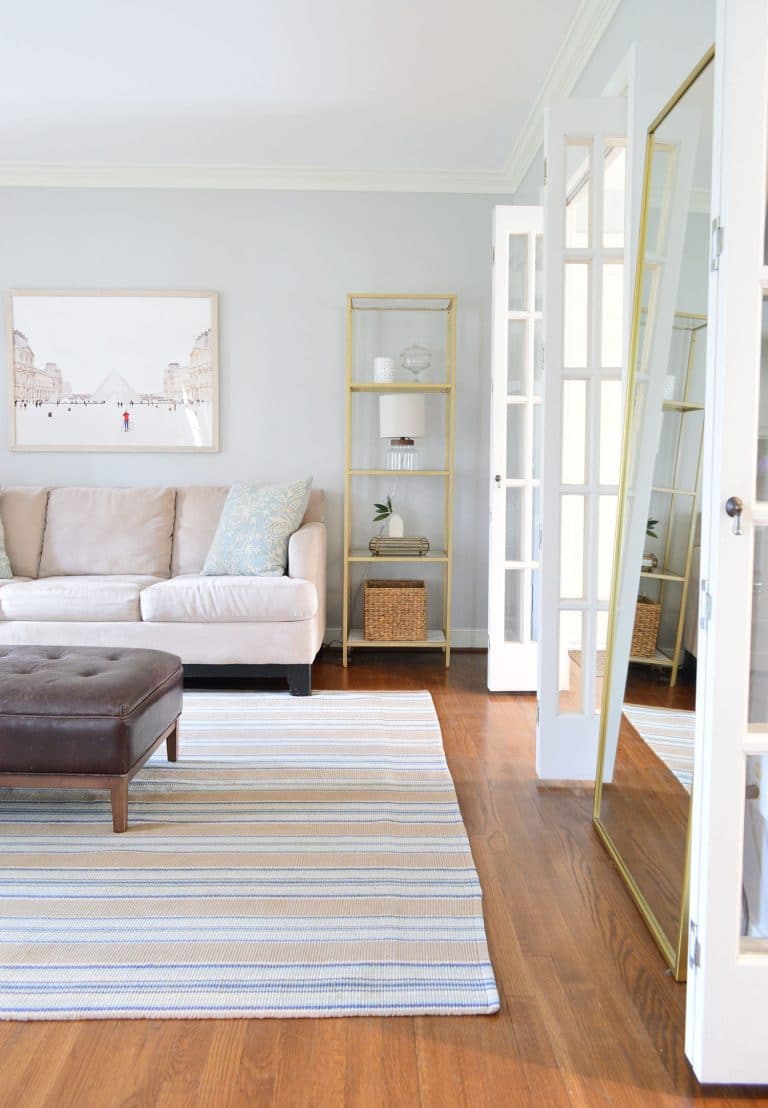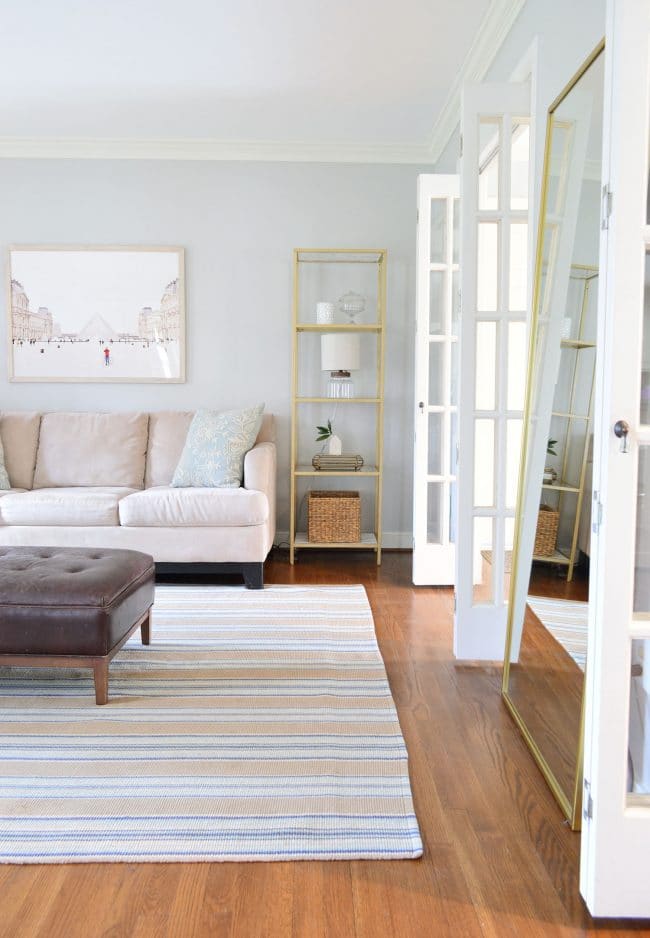 art / leaning mirror / shelves (we sprayed them gold) / rug / more room sources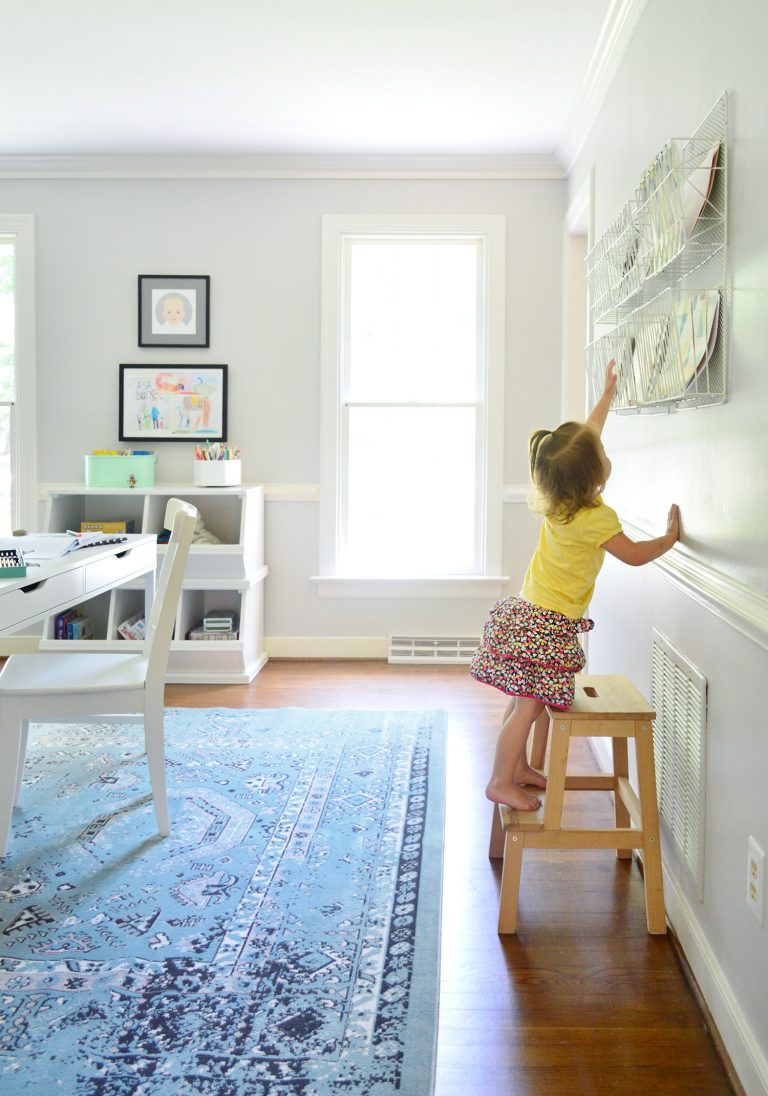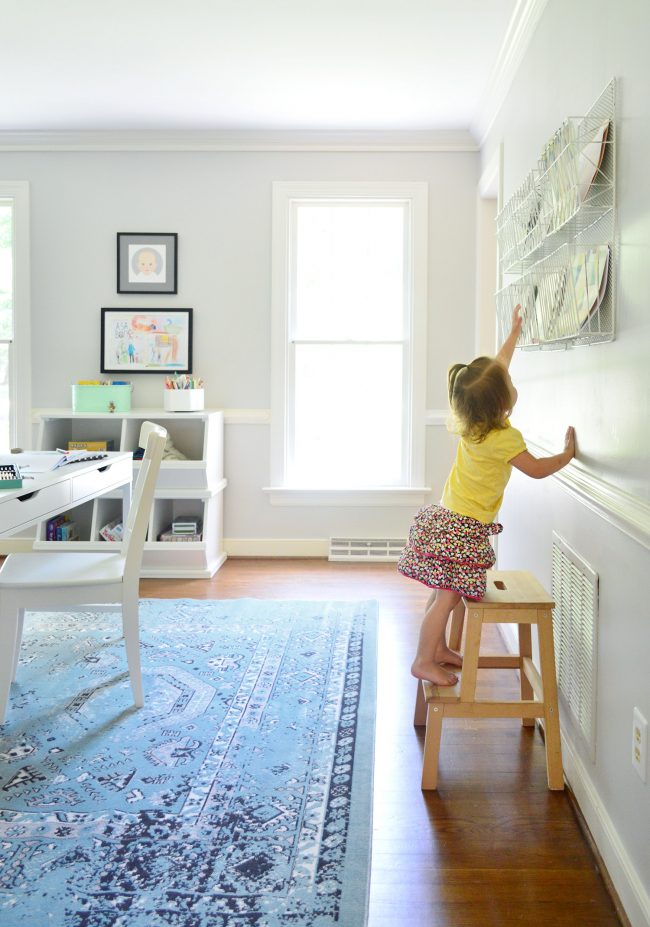 rug / desk / desk chairs / storage cubbies / more room sources
Listener Question
If you want a peek at how our daughter's room has evolved, you can scroll through this post that documented its progression. That post doesn't include it's most recently evolution (shown above), but it's detailed in this more recent post.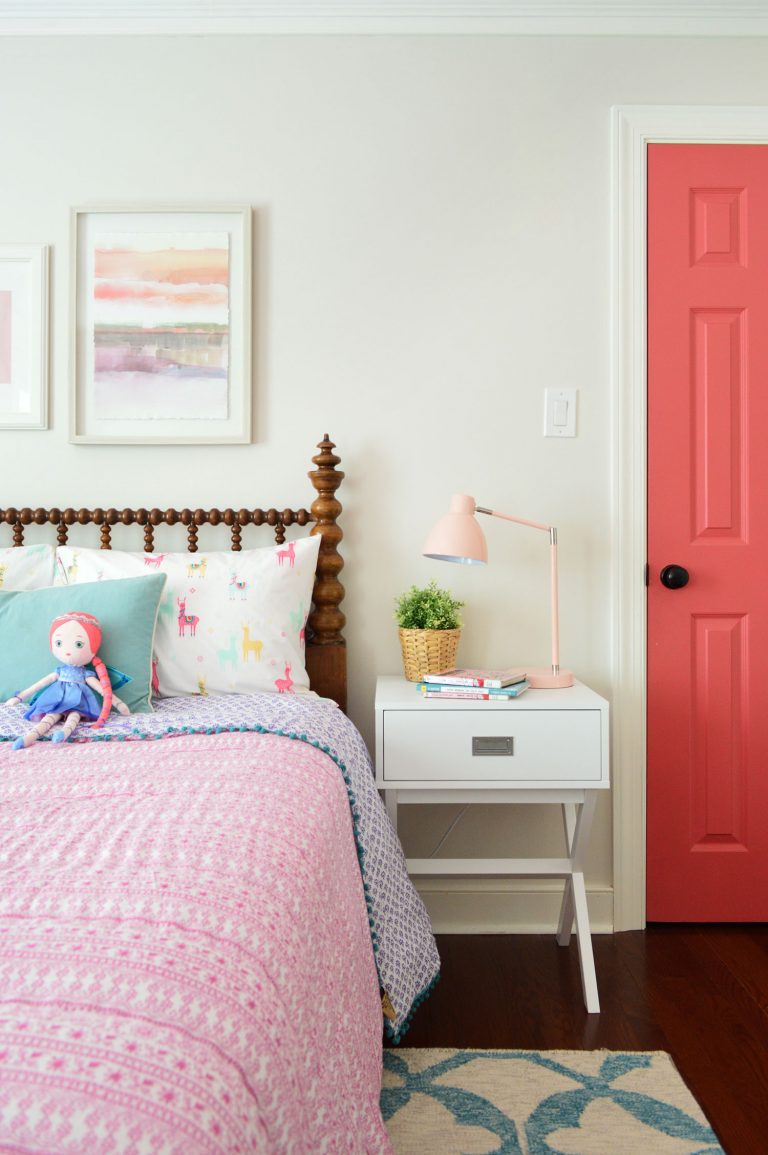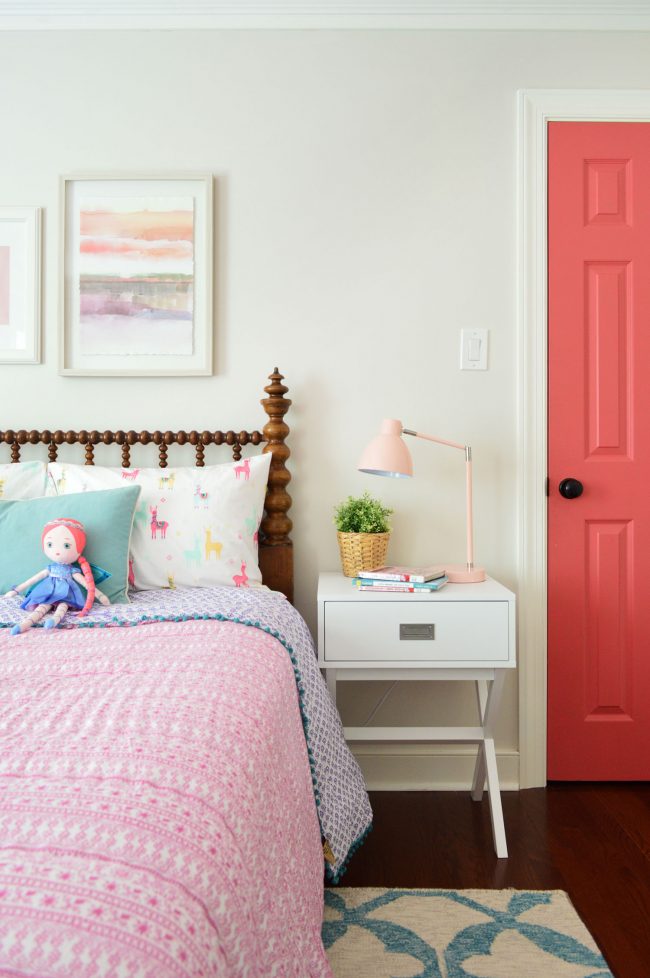 art / night stand / rug / similar headboard / lamp / more room sources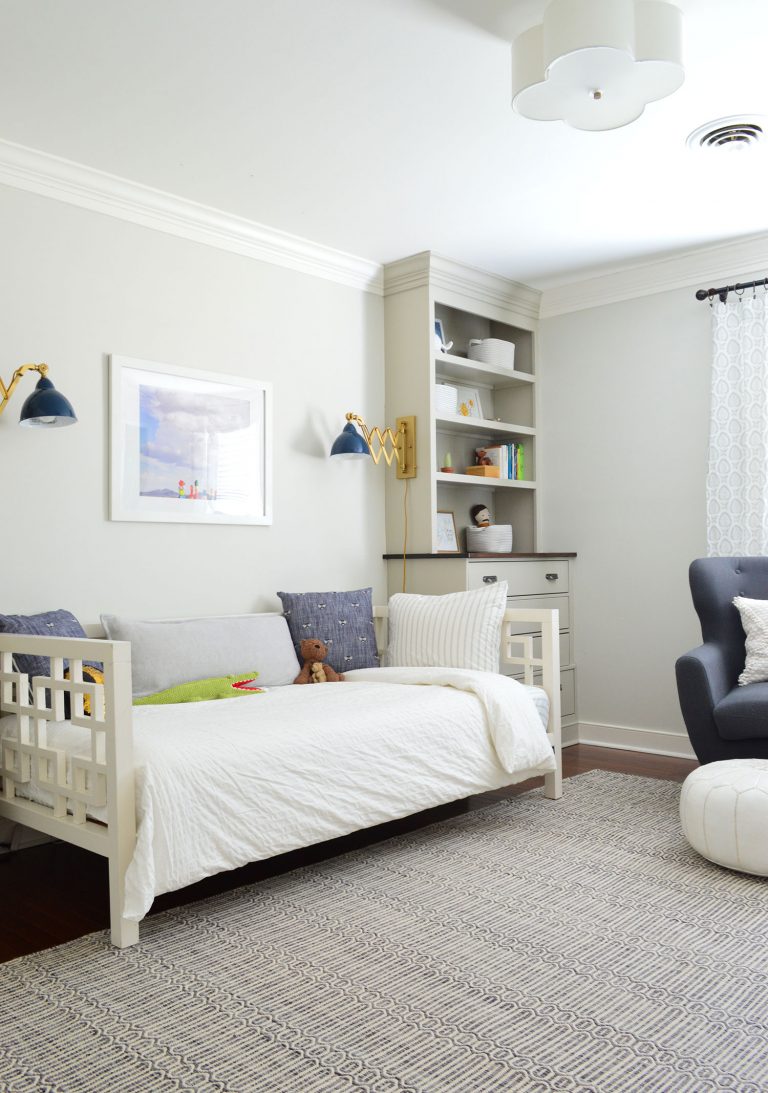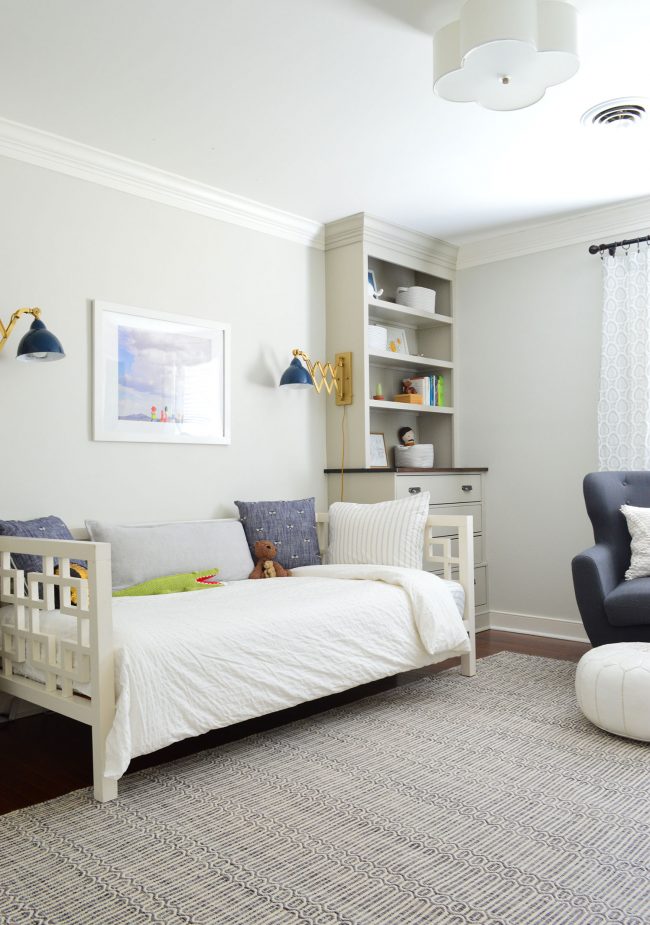 light / sconces / blue pillows / similar daybed & rug / ottoman / more room sources
In both of those rooms, you can see how we did neutral walls (Going To The Chapel by Benjamin Moore in our son's room, White Heron by Sherwin Williams in our daughter's room) but added color and fun with accents like bedding, accessories, and paint on surfaces like the ceiling (in our daughter's room) or both of their closet doors.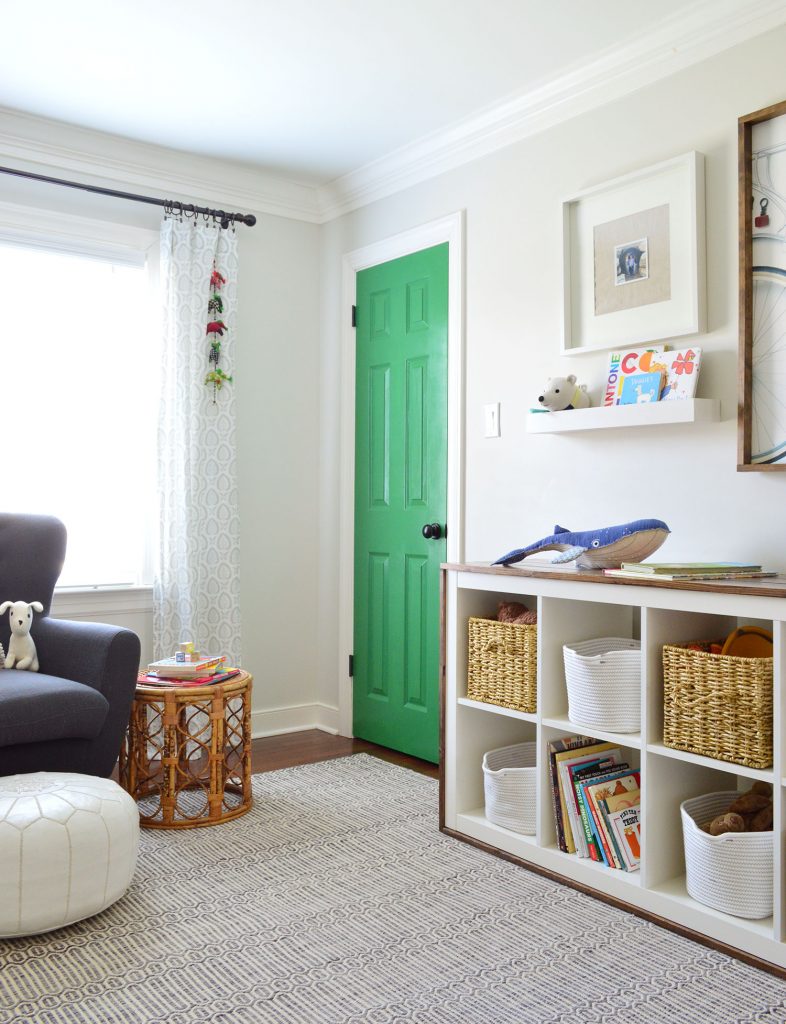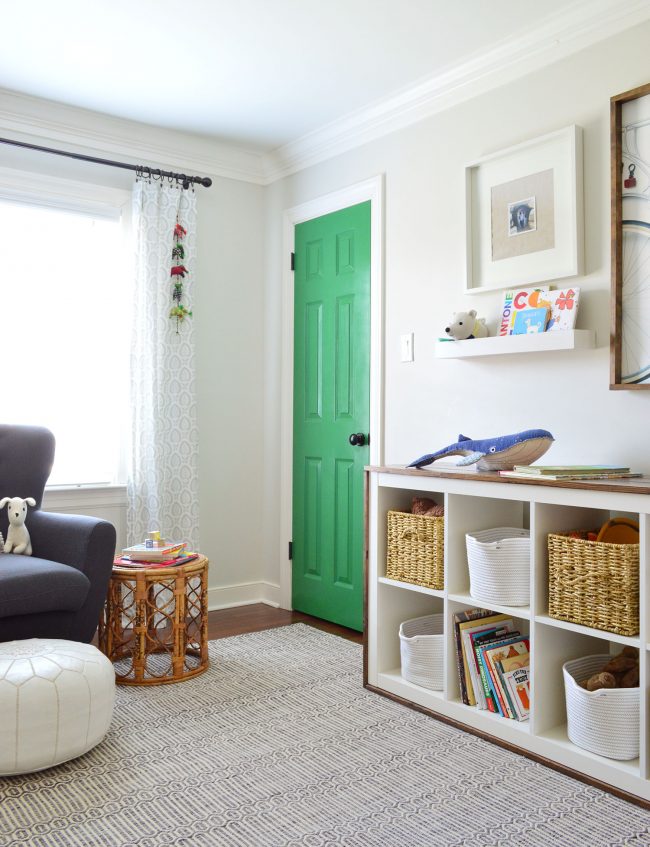 similar chair and side table / cloth bins / ottoman / bookshelf tutorial / more room sources
And if you check out this post, we actually detail (and show video!) of how we got our daughter involved in one of the design elements of her room back when we was 3. So tiny!
Also, this is that closet with the desk that she requested recently (and helped me put together). Although this photo is from back before we got her a pink chair (that's a borrowed dining chair below) and later added the rug underfoot when she noticed it was colder in that corner. Note: see how we covered that back wall in fabric here.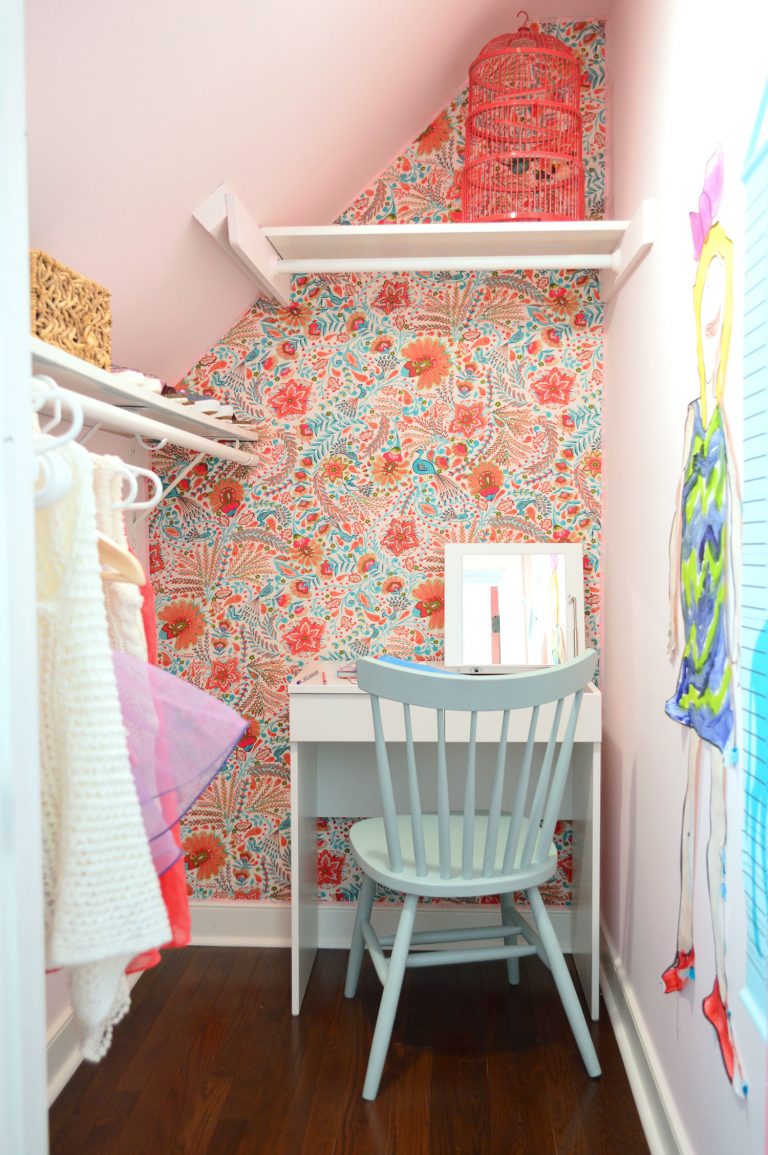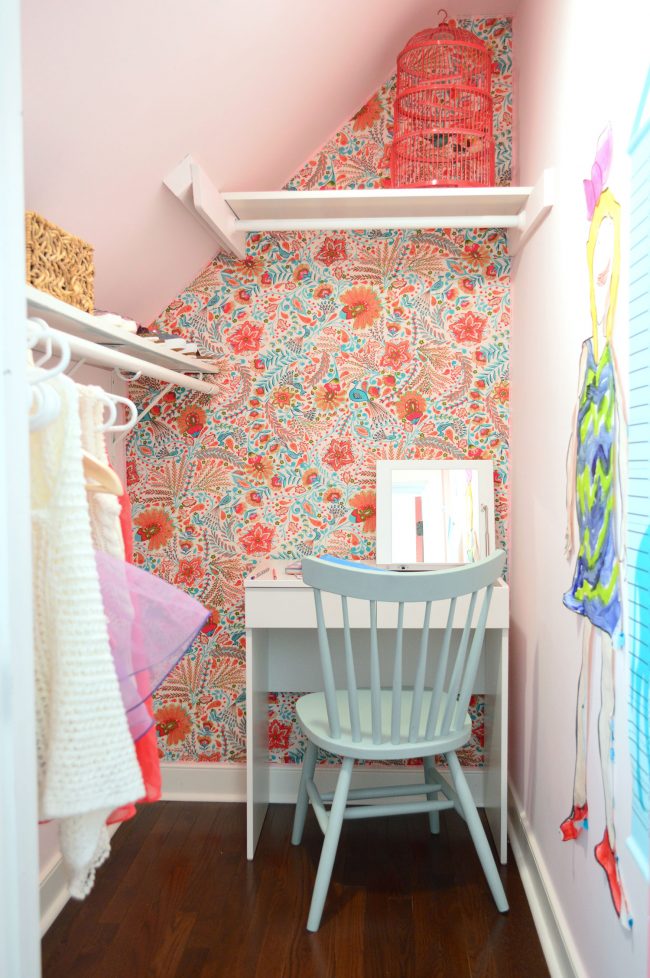 We're Digging
That's sister-and-brother-team Leann & Steve from Restored By The Fords above, in a space that kinda exemplifies what Sherry was describing in the episode. I mean the gold swan certainly wasn't something we saw coming…
There's more of their work on HGTV's webpage, but below are a couple of highlights:
Sounds like their current season is complete, so you should be able to binge it on demand – and they just got greenlit for season 2, so they'll be back in 2019.
And if you or the guy in your life is interested in checking out Wohven, the t-shirt subscription service I mentioned, I've been pretty impressed with the quality of them (versus what I typically wear which is usually Target, Old Navy, or free shirts from the various races I run). You can choose the size, the neckline (crew or V-neck), and plain ($9) or graphic tees ($11). Below are some samples of their designs: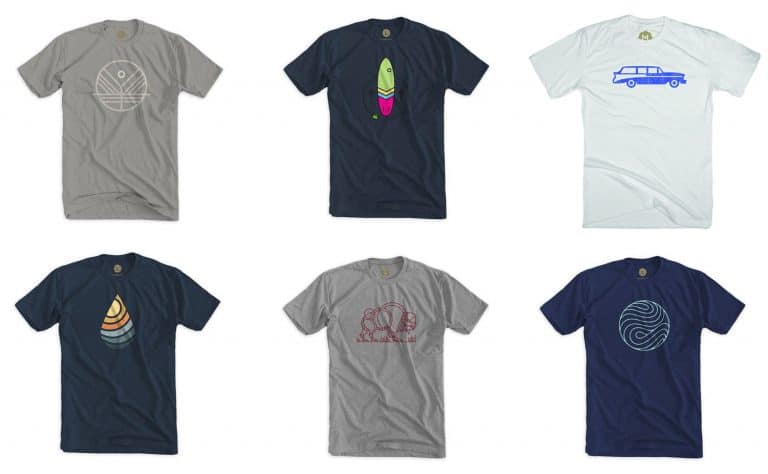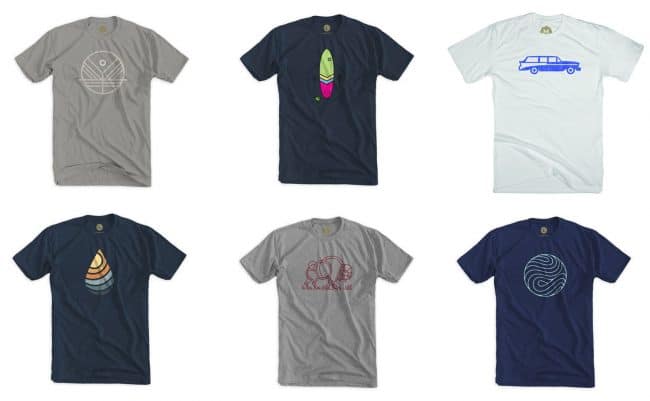 If you're looking for something we've dug in a past episode, but don't remember which show notes to click into, here's a master list of everything we've been digging from all of our past episodes.
And lastly, a big thank you to You Need A Budget (YNAB) for sponsoring this episode. Sign up at YNAB.com/YHL to get your first three months free!


Thanks for listening, guys!
*This post contains affiliate links*