We're getting personal this week, and sharing some early setbacks and hard choices that almost steered our lives in a totally different direction – no houses, no blog, even no marriage! We also dive into how some failed attempts at making over a certain area of our home led to us giving up and calling in the pros. Plus, an easy way to up your drawer organization game, and a tool that makes nearly every project easier.
You can download this episode from Apple Podcasts, Google Play, Stitcher, TuneIn Radio, and Spotify – or listen to it below! Then use this page to check out any links, notes, or photos we referenced. Note: If you're reading in a feed reader, you might have to click through to the post to see the player.
What's New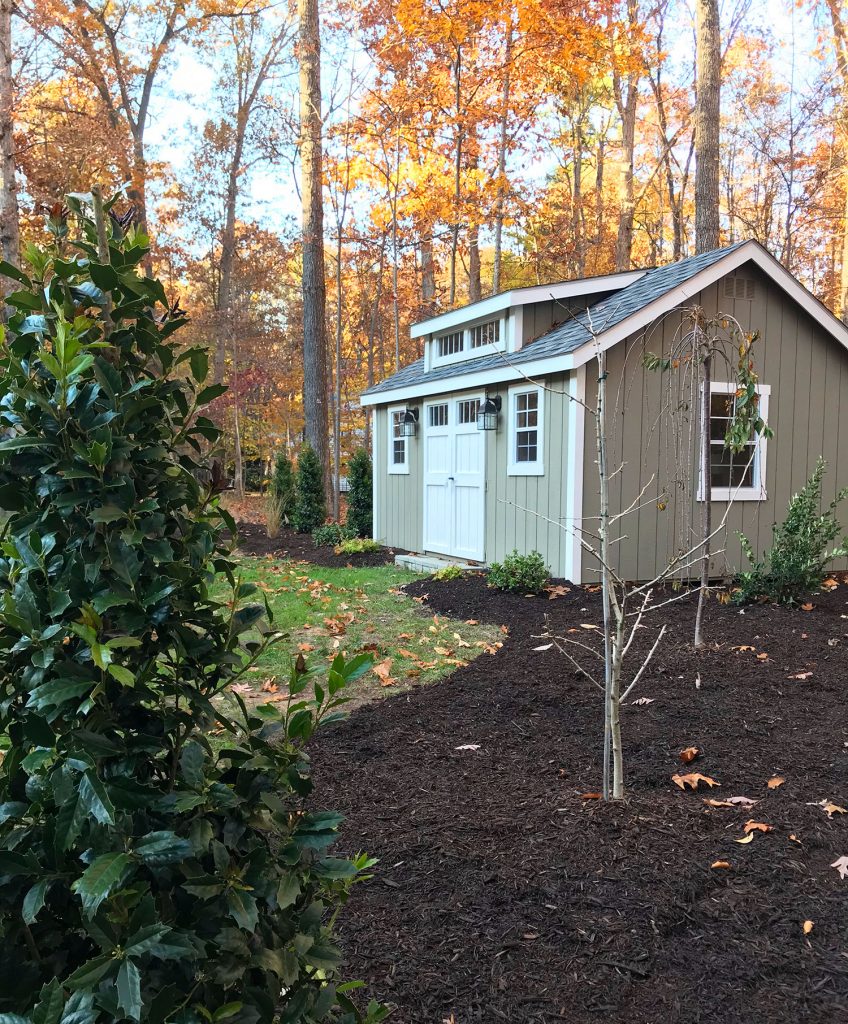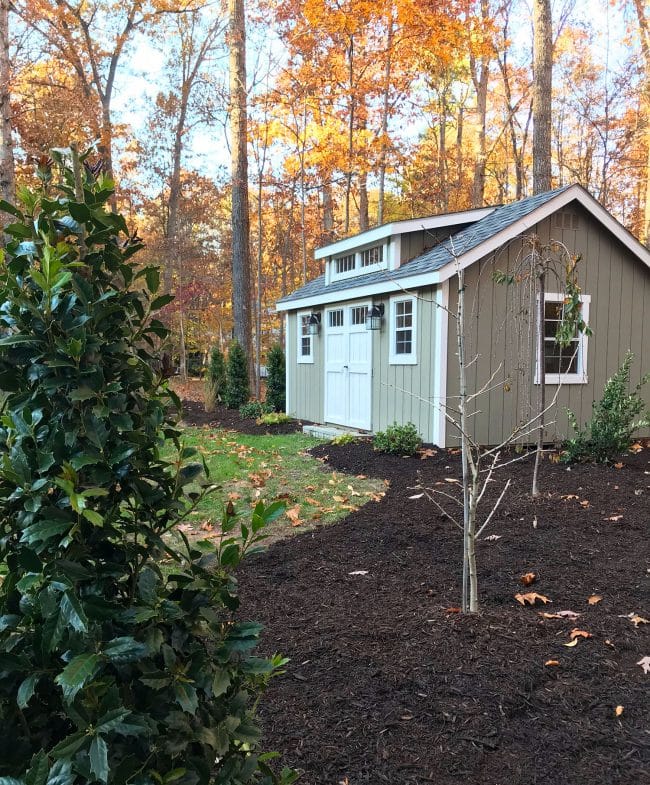 I wish we had prettier photos of the backyard, but these quick shots that we took in the fall are the best we'll have until things green up in the next month or two. But above you can see our ornamental "sticks" (that one in the front is a ginkgo and the one that's closer to the shed behind it is a weeping cherry).
Below is a "before" of the yard that we took shortly after we moved in. The big tree that died last summer is the large one to the right of the yellow birdbath, which resulted in the whole arc of the yard being pushed back a bit more. It's really nice to have a larger yard that's less pinched towards the house in that area, but we loved that old tree :(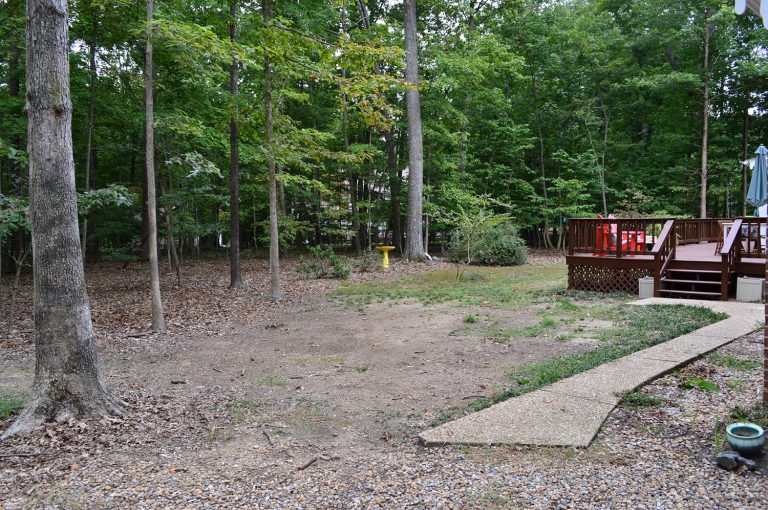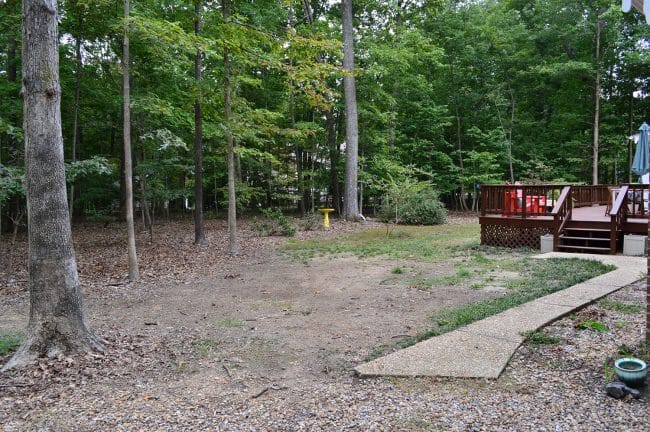 You can hear more about how we got a landscaping plan a couple of years ago toward the start of podcast Episode #5. Even though we didn't plant anything based on it, it did push us to install an irrigation system, get a shed, and pave our driveway.
Here's what that view above looks like lately, after we spent a few years getting grass to grow, finally installed the irrigation system, and had those screening bushes & a few trees planted around the perimeter. You can also see the pea gravel we added under the table to map out where the future patio will go – which also helped us to see that we'd like it to be a little deeper (feels a little narrow right now).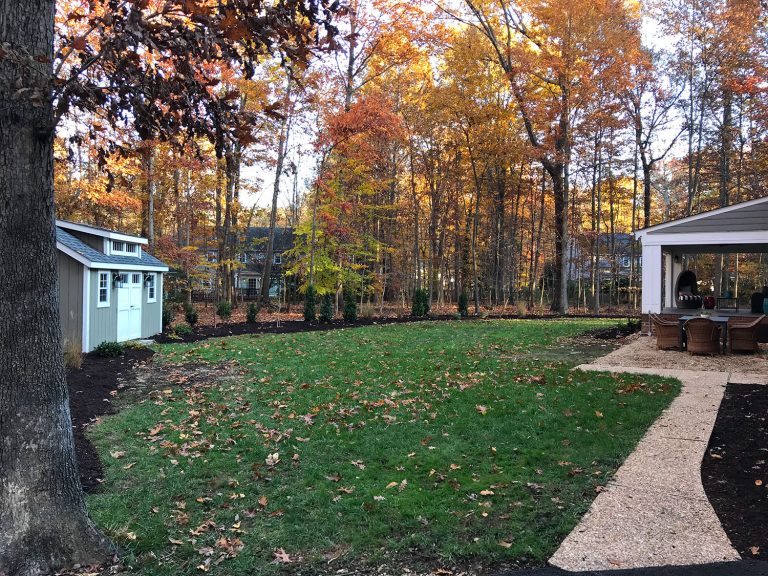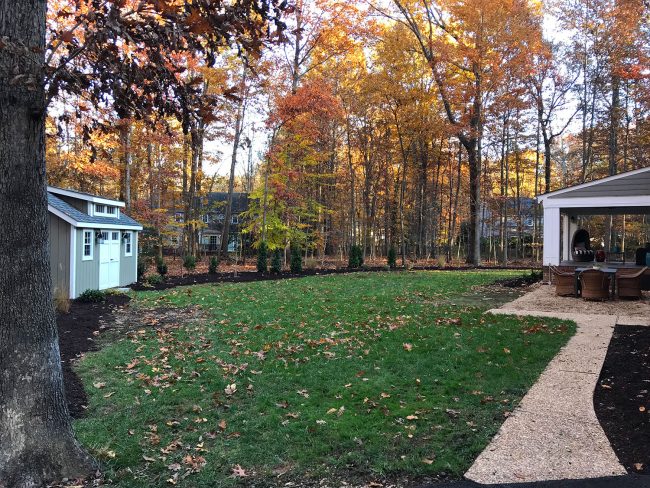 Here's another view that shows some of the plants better. It's a good mix of screening bushes, some decorative grasses, and three ornamental trees (we did a maple, a gingko, and a weeping cherry). So eager to see everything green up this spring and fill in over the next few years.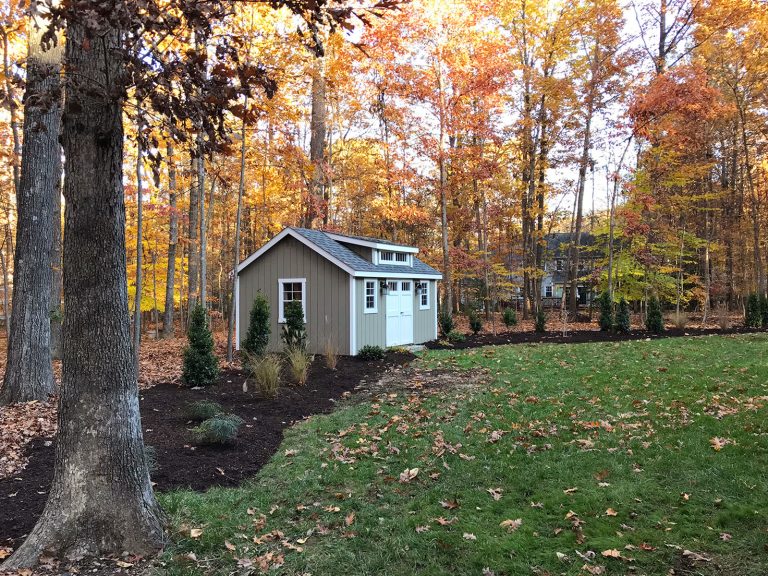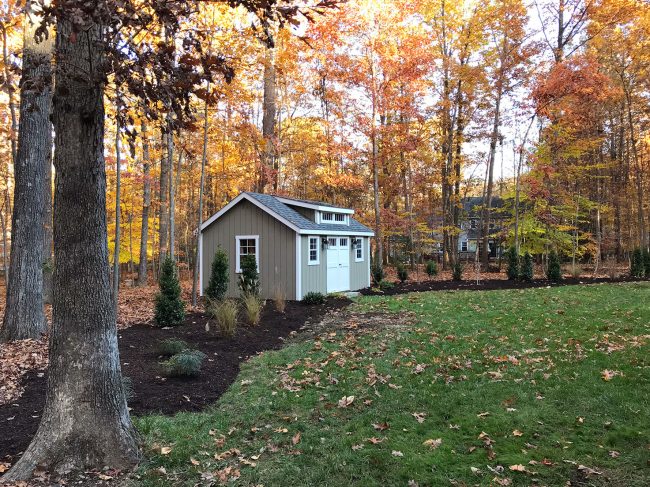 Quick Tip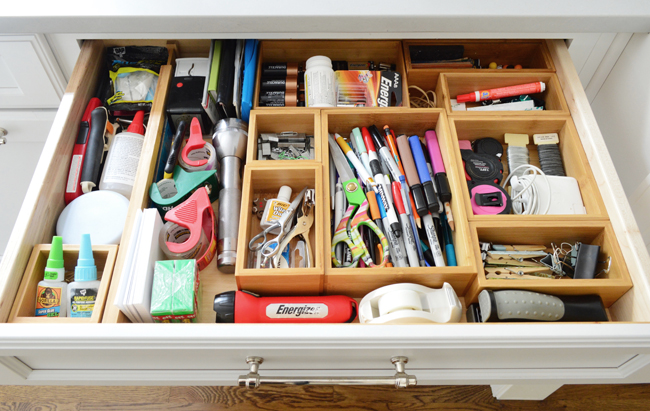 Our junk drawer (above) is a good example of how we use containers + velcro strips to compartmentalize things. You can even see how affixing the boxes in a certain way created extra storage zones without necessitating even more containers (like where the tape, stapler, and red flashlight are stored).
Here are links to the organizers we used: these wood boxes, these wood dividers, and of course these 3M Command strips.
You can see more of how we organized our kitchen in this post too (including a video tour of Sherry walking around and opening all the cabinets and drawers).
Update
If you missed our original discussion about the backward book trend, you can check it out in last week's episode (Episode #85).
Our Early Setbacks
As promised, here are some video tours of our first apartments (taken years before we had a blog!), starting with Sherry's NYC studio that she moved into after her breakup. This was 2005, so she shot this on a basic point-and-shoot camera to send to her friend. My favorite part is what she had in the fridge.
Next up is the Upper West Side apartment in NYC that I moved into with friends shortly after Sherry and I started dating. Again, this was a tour she shot to send to her friend. Phrases like "we did a blue and brown theme in the bathroom" had us laughing out loud when we watched this back:
And last is our first apartment together in Richmond, VA after we moved from NYC in early 2006 (still over a year and a half before we started blogging). I remember that fax machine on the floor like it was yesterday – and how having our own washer and dryer thrilled us to no end. At least the fridge has actual food in it by this point in our lives.
We're Digging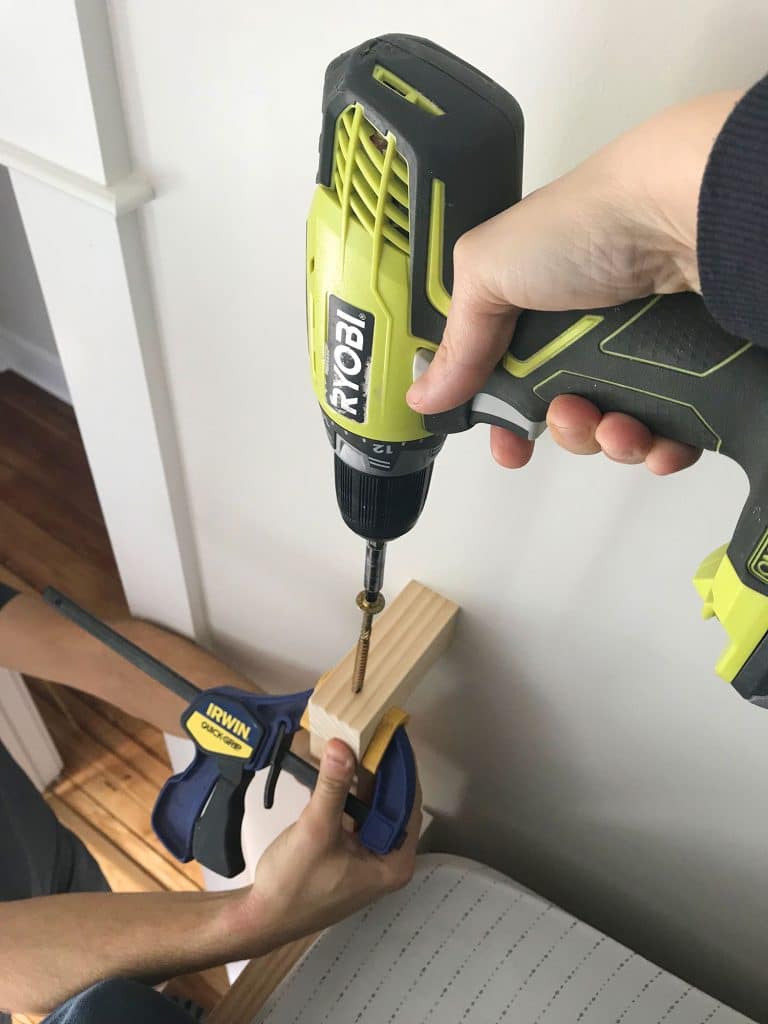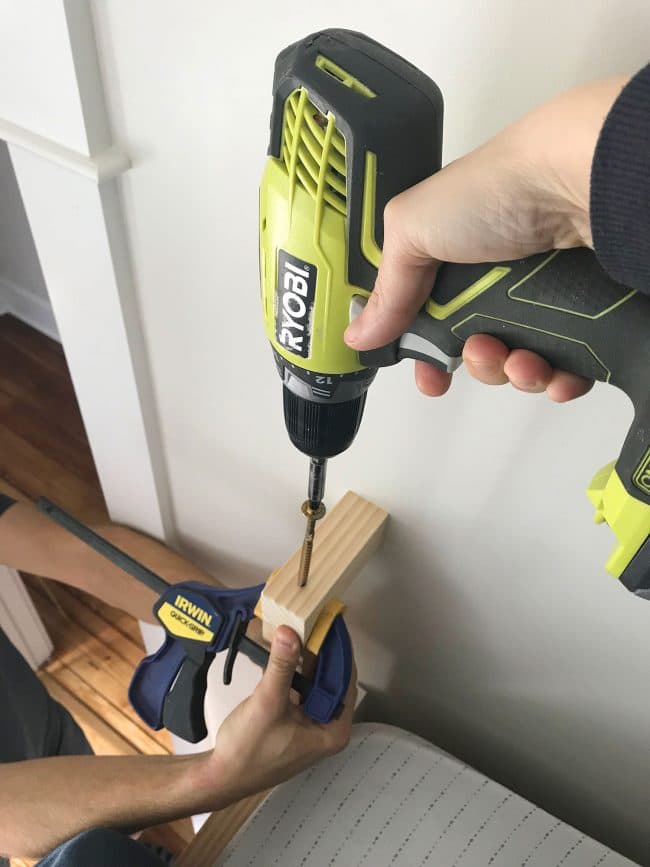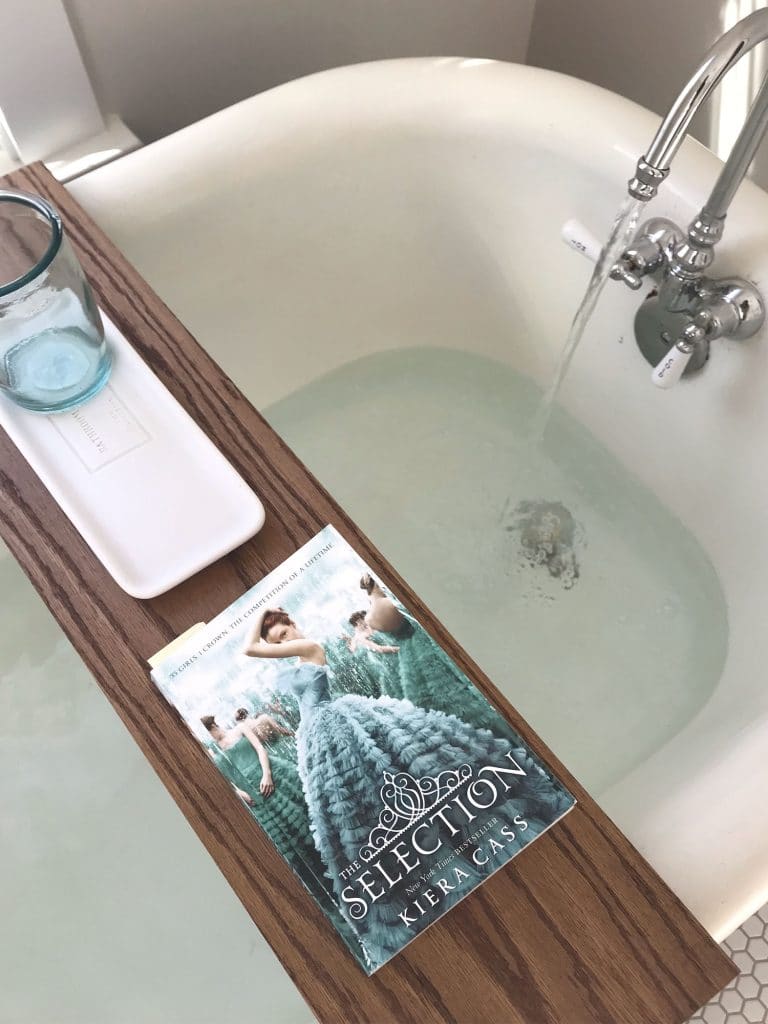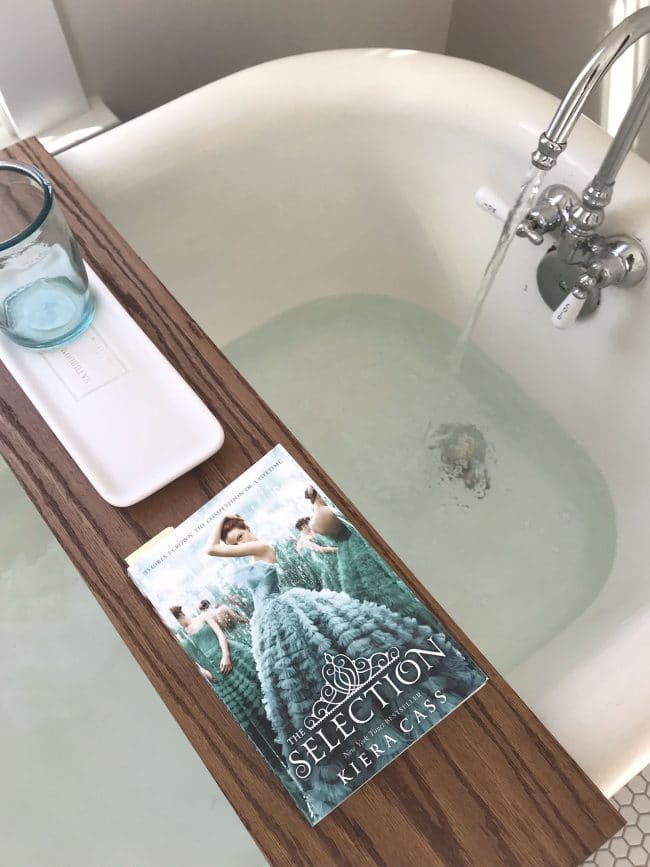 If you're looking for something we've dug in a past episode, but don't remember which show notes to click into, here's a master list of everything we've been digging from all of our past episodes.
And lastly, a big thank you to HANDy Paint Products for sponsoring this episode. If you've got a painting project coming up, we personally love the HANDy Paint Cup (with the little brush magnet) and the HANDy Paint Tray, which makes moving your roller around the room so much easier. You can find all of the bright red HANDy Paint Products wherever you buy paint.


Thanks for listening, guys!
*This post contains affiliate links*