Just when we thought the duplex renovation was finally rolling along smoothly, we found ourselves in the midst of an ordeal that required an emergency trip to Cape Charles, and another hot-seat meeting with the Historic Review Board. We're sharing all the details, along with an update on our month-long shopping ban (oh the temptations!). Plus we're talking about how to get large materials and furniture home when you don't own a giant car or truck. Because as much as we DIY, we don't actually own the ideal DIYers vehicle. So this week we'll tell you why, and share how we get around it. Plus, maybe millennials are just efficiently experts…?
You can download this episode from Apple Podcasts, Google Play, Stitcher, TuneIn Radio, and Spotify – or listen to it below! Then use this page to check out any links, notes, or photos we referenced. Note: If you're reading in a feed reader, you might have to click through to the post to see the player.
What's New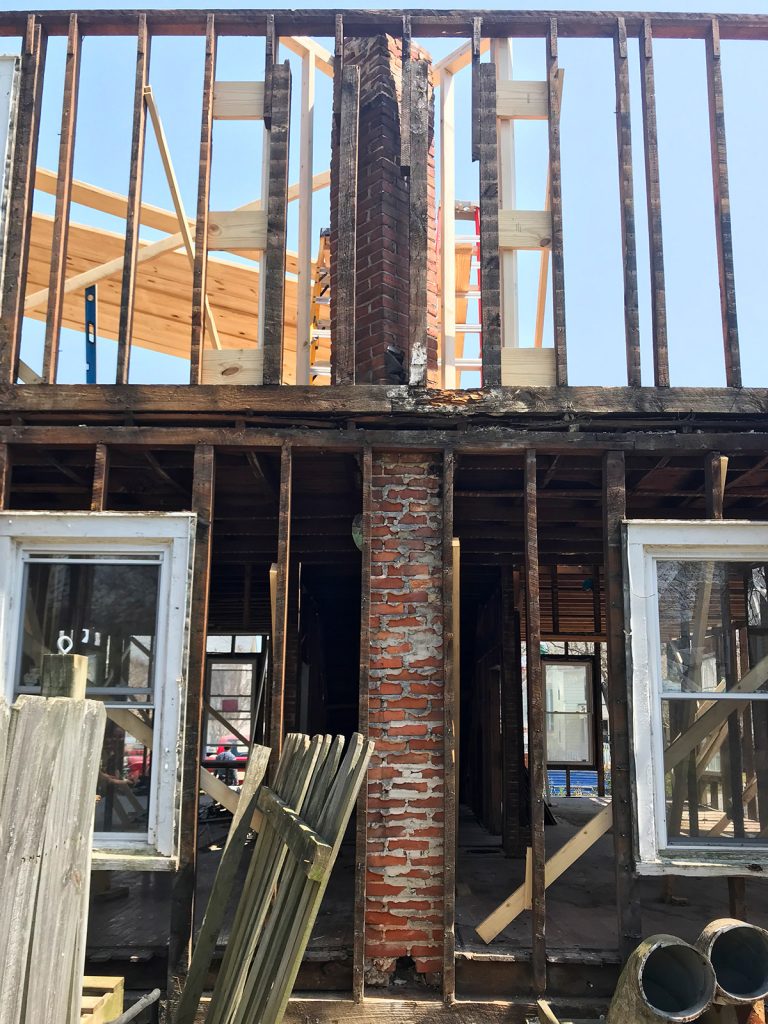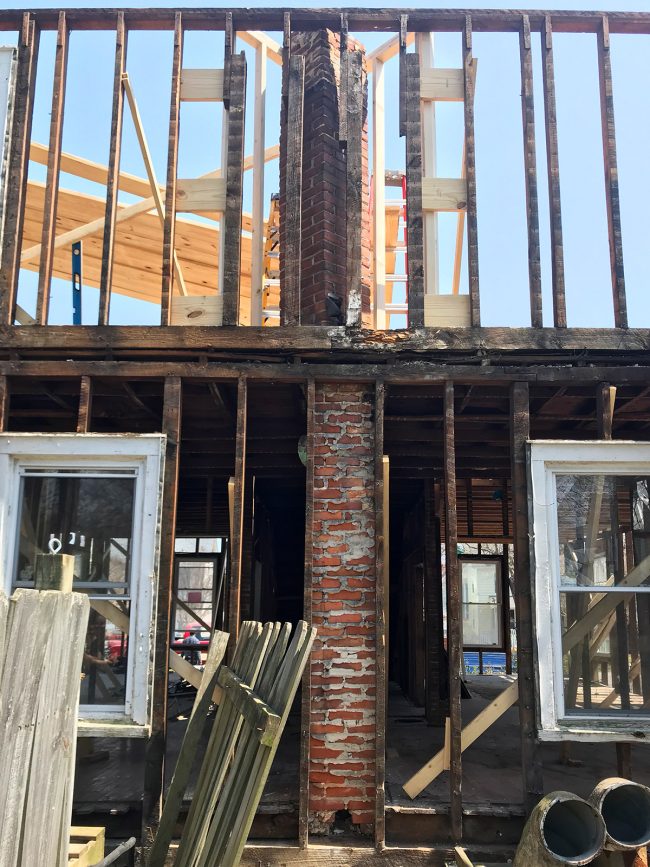 That's a shot we took from the backyard of the duplex, looking at the weird chimney that twists and shifts as it passes through the second floor. This was after the contractor had removed the portion above the roof (where it twisted again). We've since added temporary framing around it to keep it steady during reconstruction.
And here's a detail of it as it twists through the ceiling of the first floor. Crazy, right?!? Sherry thinks it looks like one of those bird nests made with mud.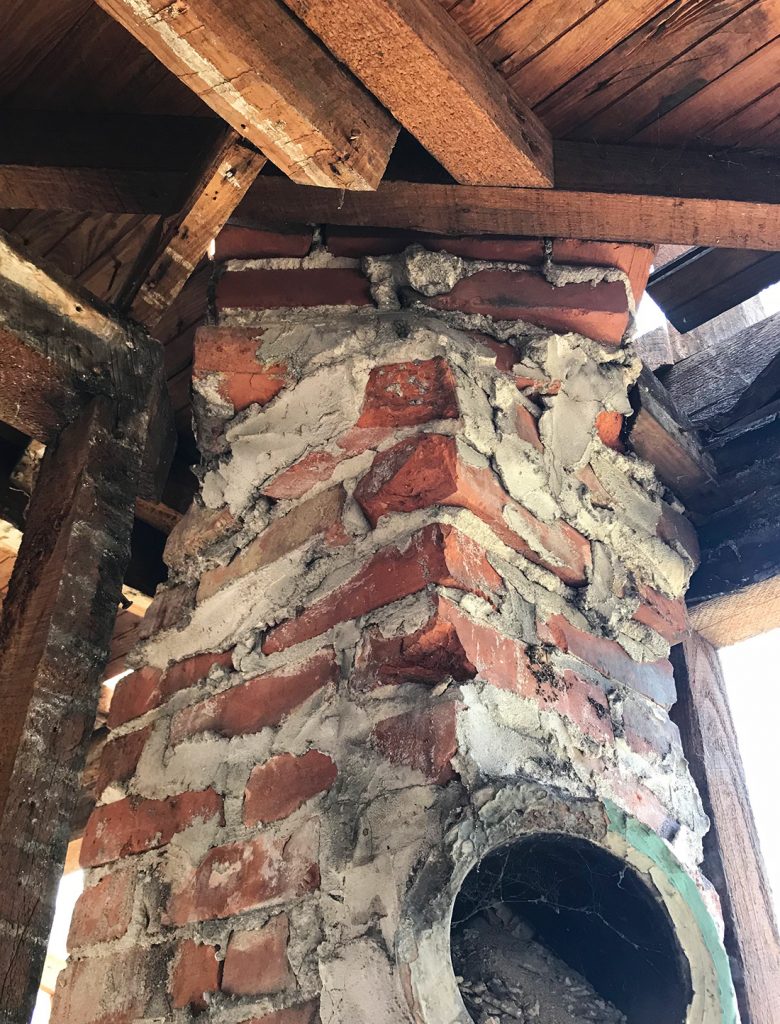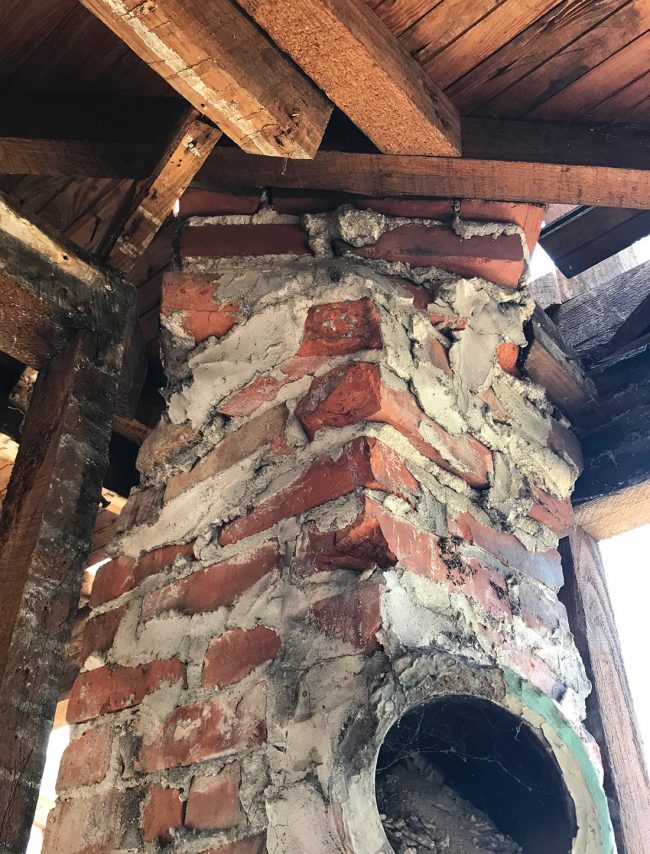 You can see in this before photo that it wasn't something that was visible from the street. It's in the very back of the house and the low pitched roof blocked it from the sidewalk and the street, no matter where you stood out front. So the historic review board thankfully approved our removal of the unsteady portion above the roofline.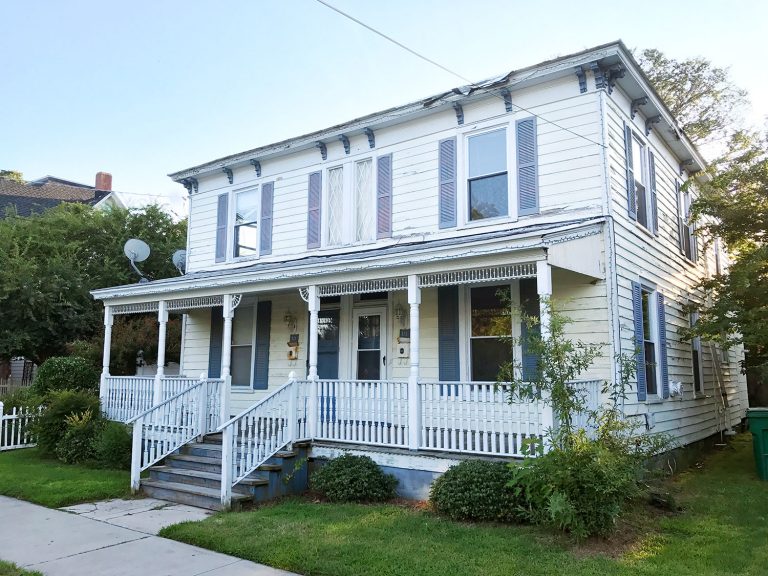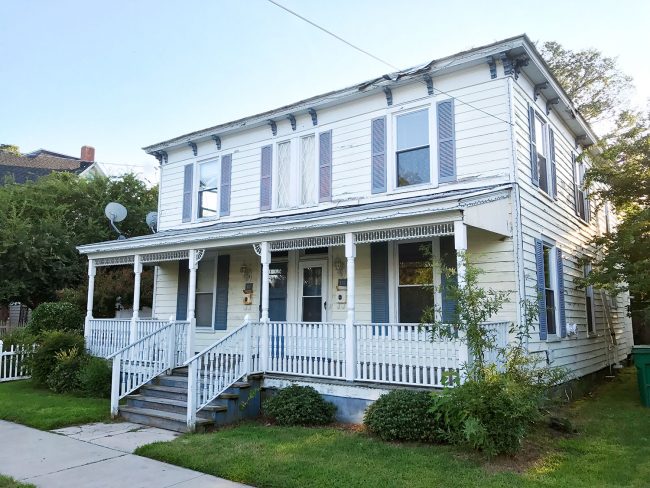 We didn't take any pictures of the actual meeting (these things feel so formal to us – so we were just sweating the whole time) but I did snag this picture of the building it was held in. It's a super charming old church just a block away from our beach house, which now serves as the town's Civic Center. Although holding the meeting in an old echoey church made the challenge to keep our four year old quiet for three hours seem even more daunting…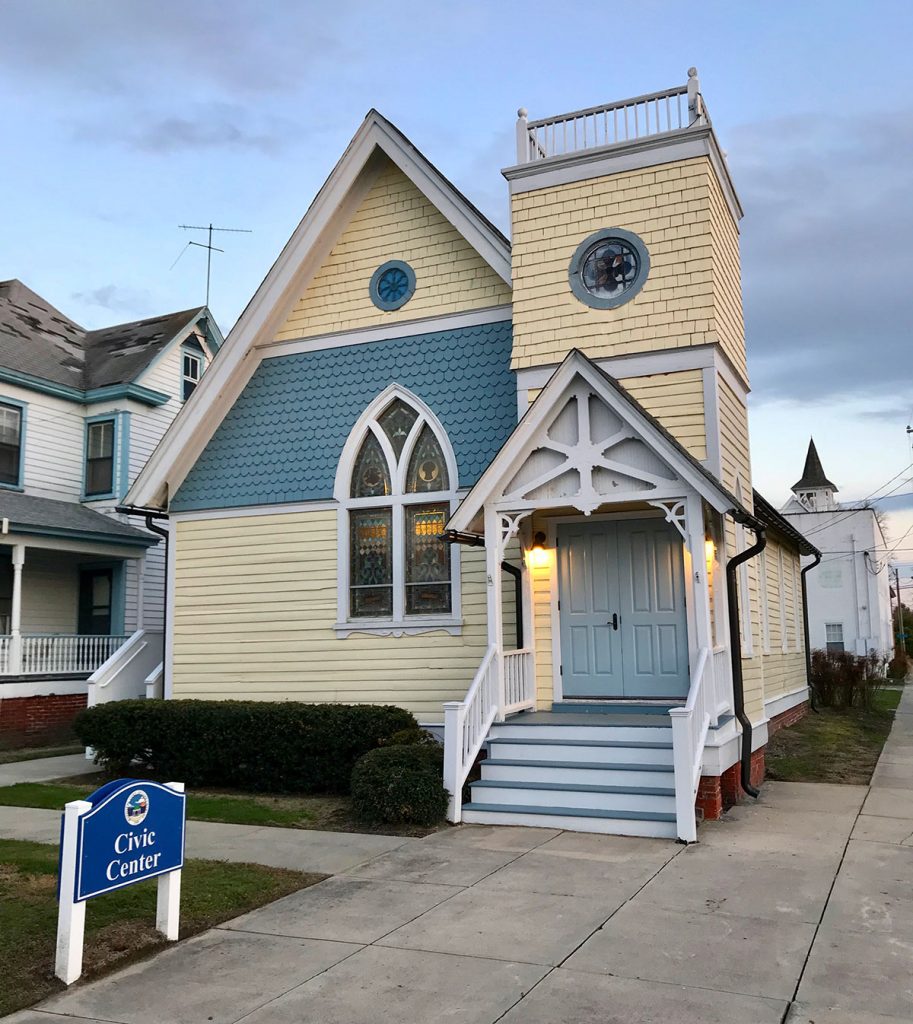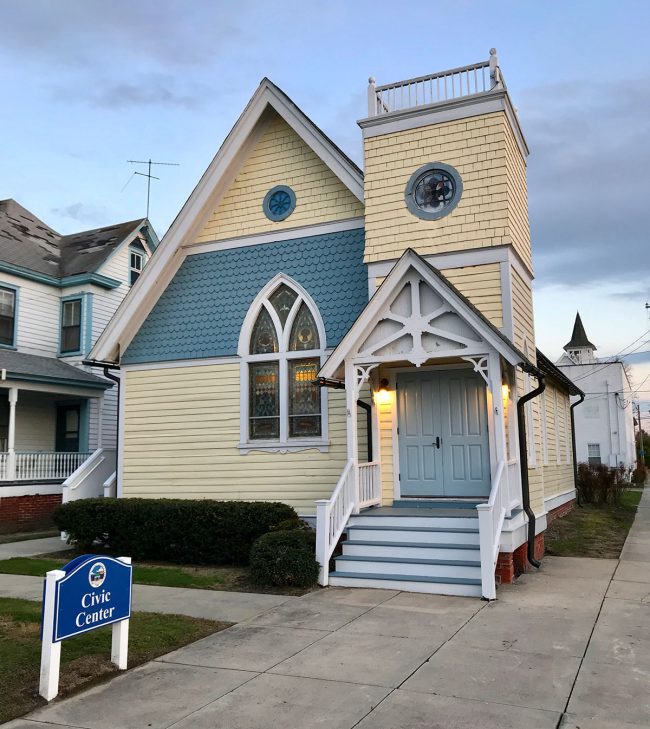 Updates
Listener Question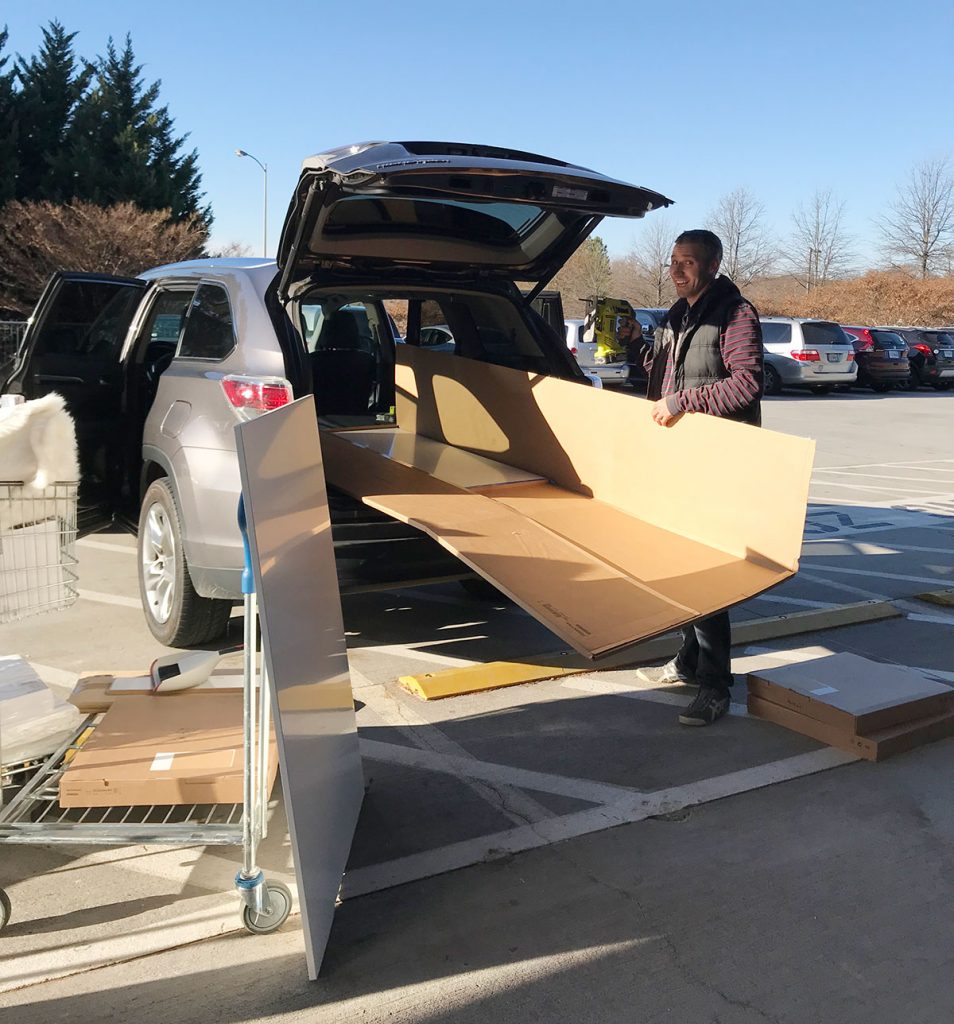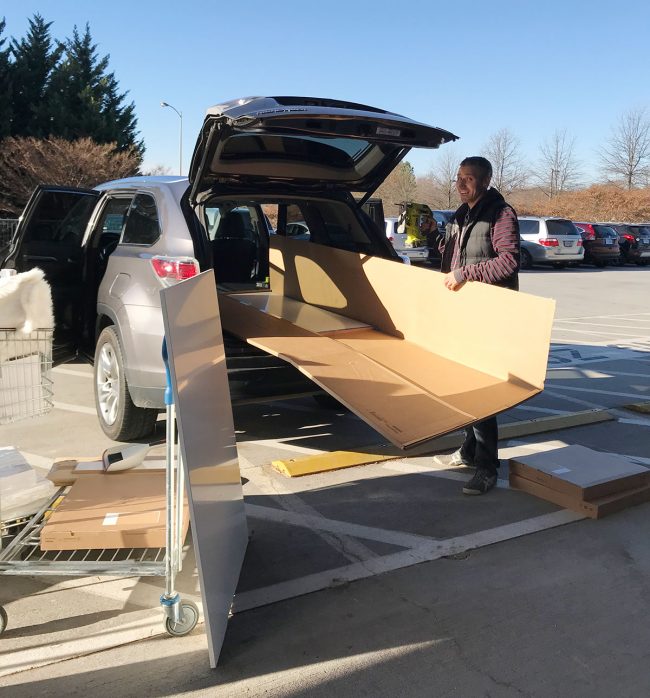 That shot above is that time we cut down some material in the Ikea parking lot so it would fit in the back of our Toyota Highlander. They were cover panels we needed for the sides of the beach house's kitchen island, so I cut them roughly in half with my cordless jigsaw since the full 8 foot piece wouldn't fit. I cut them more precisely when we got to the beach house, FYI – but this move got them into the car.
As mentioned in the episode, I also used this trick 7 years ago when getting drywall home for our second house's kitchen. And this time I had to fit it into a Nissan Altima!
Here's a shot of our current car (a 2014 Toyota Highlander). We got it right before our son was born because we knew our Altima would be tight on trips with two car seats and a dog crate. I'm no automotive photographer, but at least it had just rained so the pollen got washed off for this shot!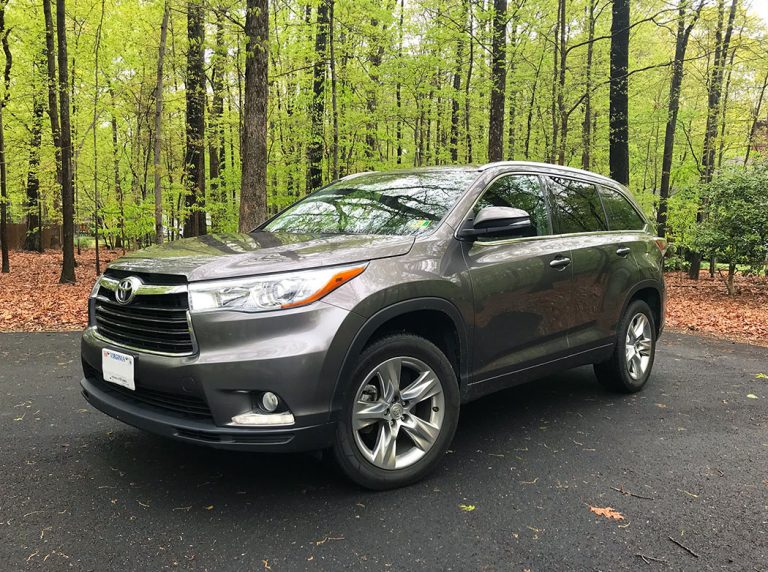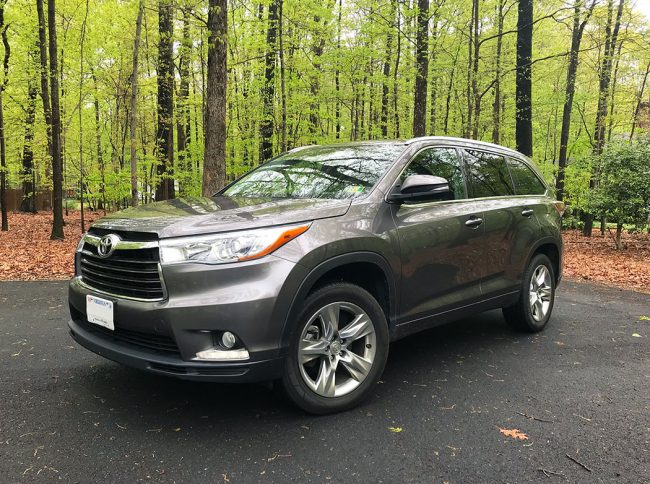 As we also mentioned in the episode, we do rent larger trucks occasionally as needed – like the cheap hourly trucks for $19 at Home Depot and Lowe's (below is when I used one to get materials for our irrigation project home) or even a UHaul, like I used to pick up the pink stove.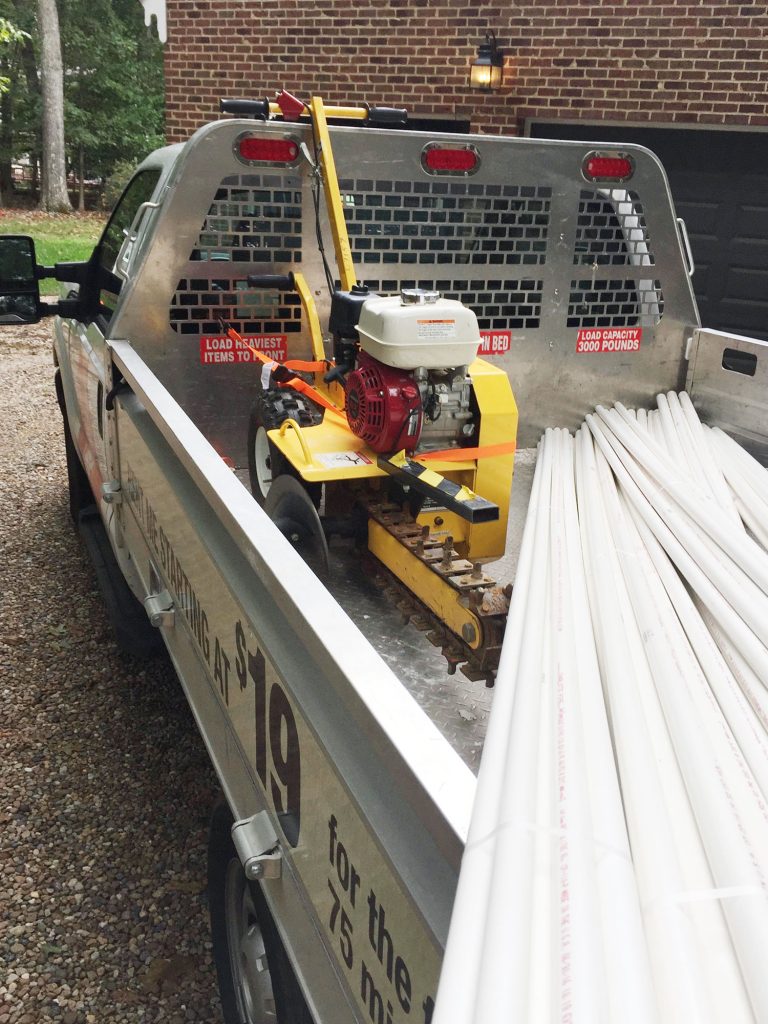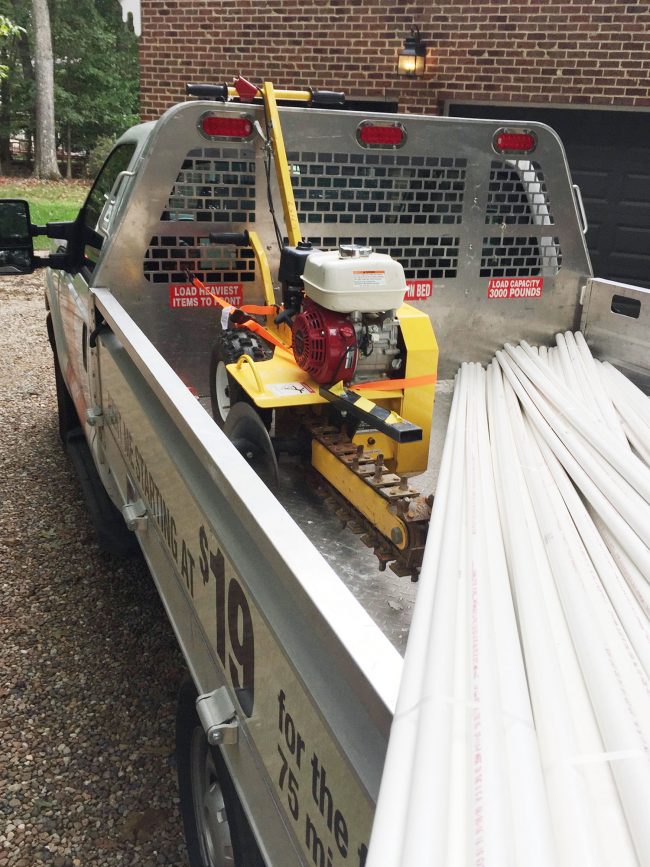 We realized we also blogged about the subject of "Hauling Things With A Tiny Car" way back in 2010 when we still owned our Nissan Maxima (pre-children). Sherry remembered this later because of the photo of her crammed in the backseat because of some bi-fold doors we were bringing home for a project. That glamorous blog life, tho.
We're Digging
That's the photograph we were trying to describe from @kmsalvagedesign on Instagram. She sells prints of her work on her website, and I feel like they'd look great alone or in a big gallery wall.
Here's a recent time-lapse video she posted of creating one of her pieces. It's fascinating how meticulous she is!
And these are the Aquabeads our kids have been using like crazy. Our son got the $15 Beginner's Studio for his birthday and word from a family member is that our daughter now has the $25 Deluxe Studio coming her way for her birthday. It will be nice for them to have separate stations to work from (right now they have to take turns) and we might still snag the $20 refill pack at some point.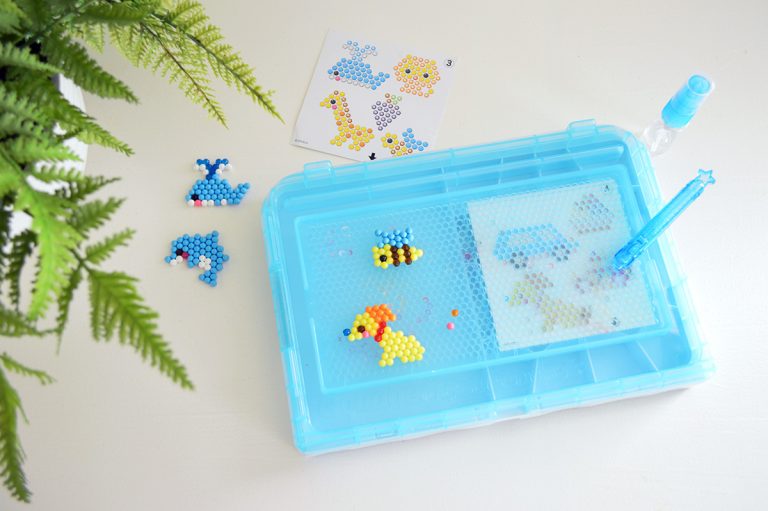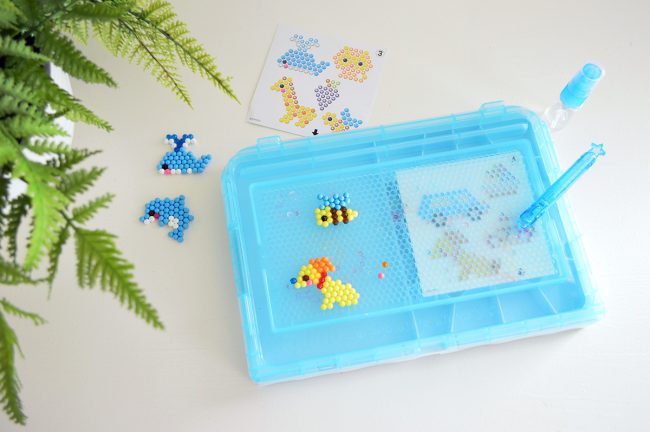 If you're looking for something we've dug in a past episode but don't remember which show notes to click into, here's a master list of everything we've been digging from all of our past episodes.
And lastly, a big thank you to Room & Board for sponsoring this episode. You can check out all of their furniture (including the bunk bed that inspired our own beach house bunks) at roomandboard.com/YHL. You can also sign up for their free catalog at the bottom of the page!
Thanks for listening, guys!
*This post contains affiliate links*