While we're getting settled in our new house in Florida, we've got one last episode for you that we recorded in Richmond. In fact, we took a moment as "Past John & Sherry" to make some predictions for what our moving day might look like, along with our hopes-slash-fears for our first night in our new home. We're also talking about temporary, affordable, and easy-to-change decor ideas that are great for renters and homeowners alike, thanks to interviewing an expert on the subject named Medina Grillo. She was full of smart solutions and also took the opportunity to bust some myths about being a renter. Plus, the Instagram account that has us in stitches, and what we're bringing for our kids on our 12-hour drive to Florida.
You can also find this episode on your favorite podcast listening app, like Apple Podcasts, Google Podcasts, TuneIn Radio, Stitcher, and Spotify.
What's New
Since we're scheduling these shownotes to go live before we've landed in Florida (and I'm not about to count on our Internet set-up there going smoothly) your best bet is to check our Instagram or Instagram Stories for updates on what we're up to today and if any of our moving predictions came true…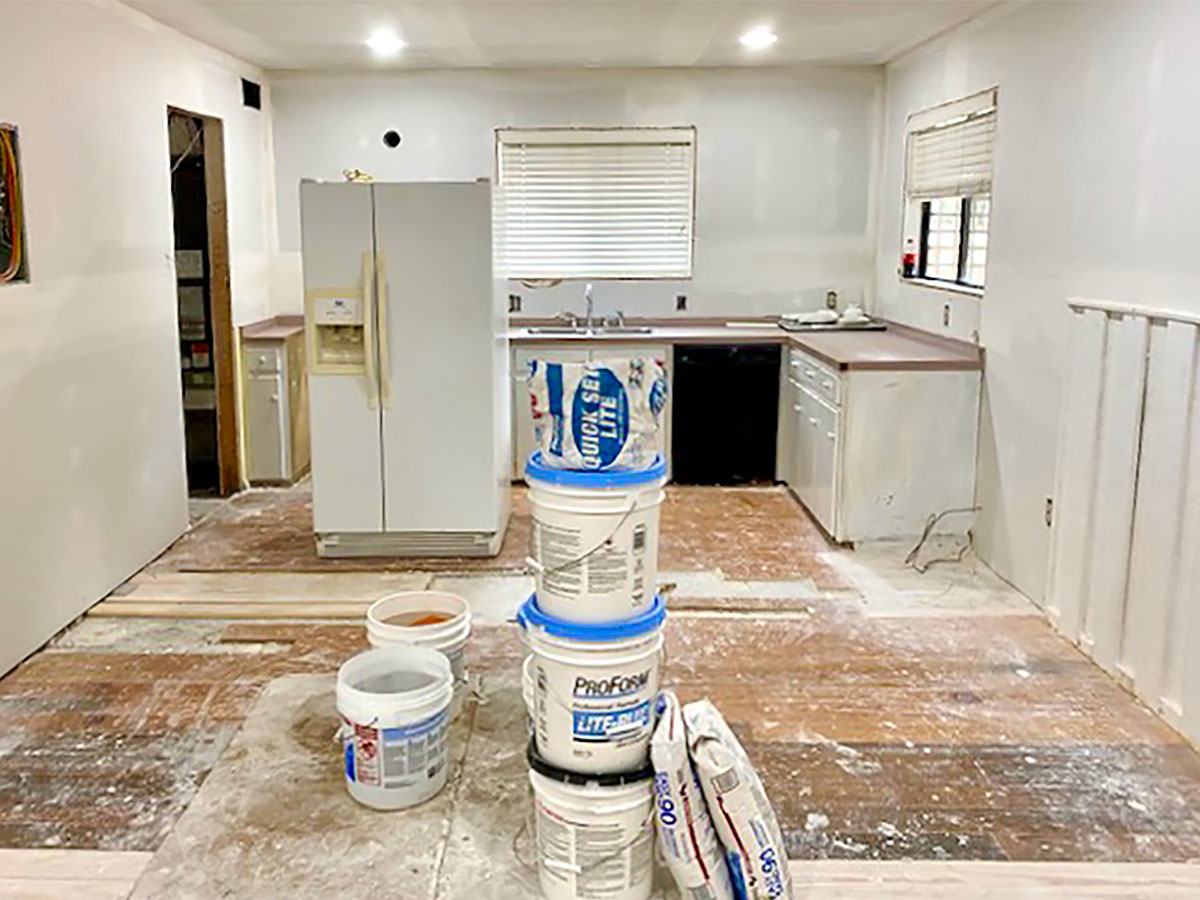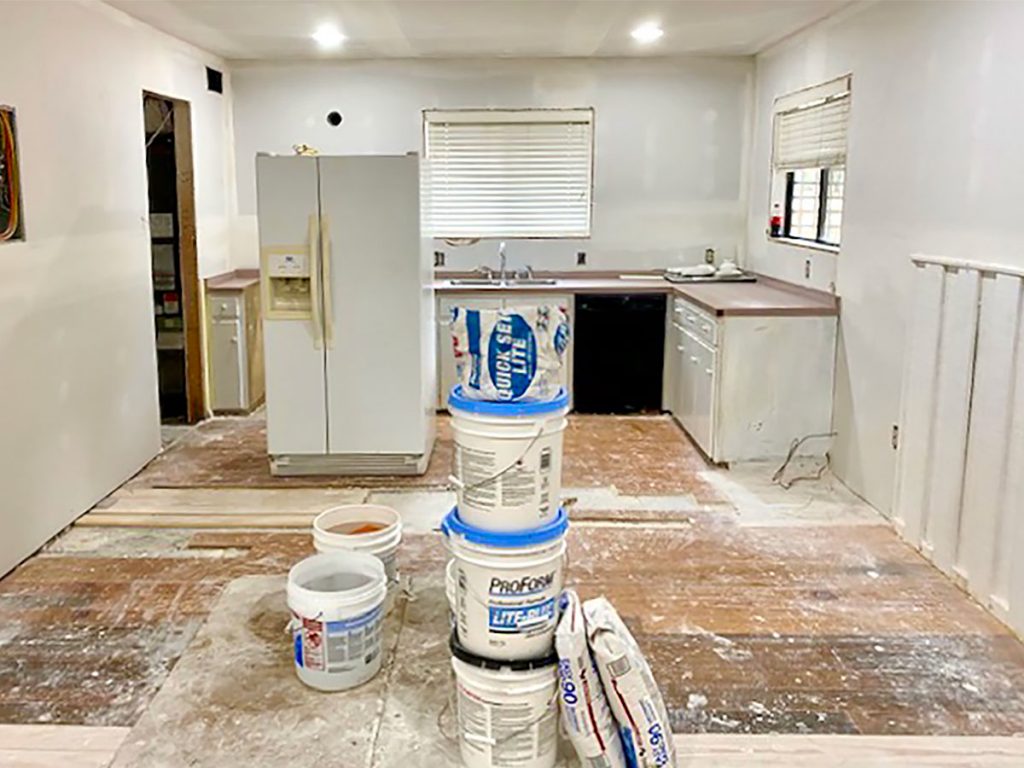 Like we said in the episode, we expect to spend several nights sleeping on a mattress on the floor – much like we did in our second house before we decided on a bed.
And since next Monday is Memorial Day, we'll be back with a new episode on June 1st. We won't be doing our normal celebrating with family, but that week off will give us some extra time to get settled in our new house (and ensure that we have internet so we can upload a podcast for you on the first of June!).
Renter-Friendly Ideas From Medina Grillo
As we mentioned on the podcast, her spaces look so amazingly customized, and it's amazing that so many of her changes are temporary and affordable!
Here are links and pics of some of the specific projects she spoke about in our conversation, including removing the doors to your upper cabinets (and just storing them for easy replacement before your rental agreement ends). It creates an open shelving look, which you can take up a notch with some removable wallpaper or contact paper along the back of the cabs:
Here's the tutorial she wrote for wallpapering the floor in her entryway (yes, wallpaper + floor!) using removable wallpaper. It held up for over two years and came off cleanly when she had saved up the money (and had the landlord's blessing) to fully update the floor!
We've fallen in love with removable wallpaper just like Medina, so if you want to see a couple of projects where we've used it, check out the wallpaper in our beach house middle bedroom (which includes a video full of removable-wallpaper-hanging tips!) or the removable wallpaper murals (seen below) that we installed in the duplex sleeping nooks.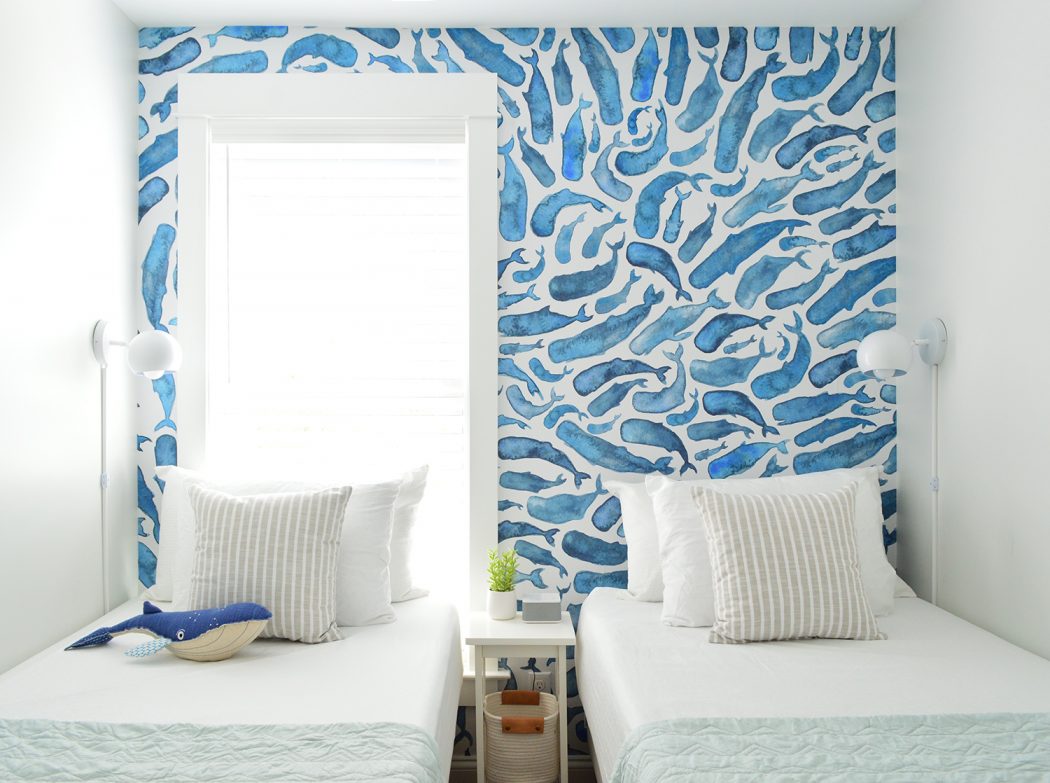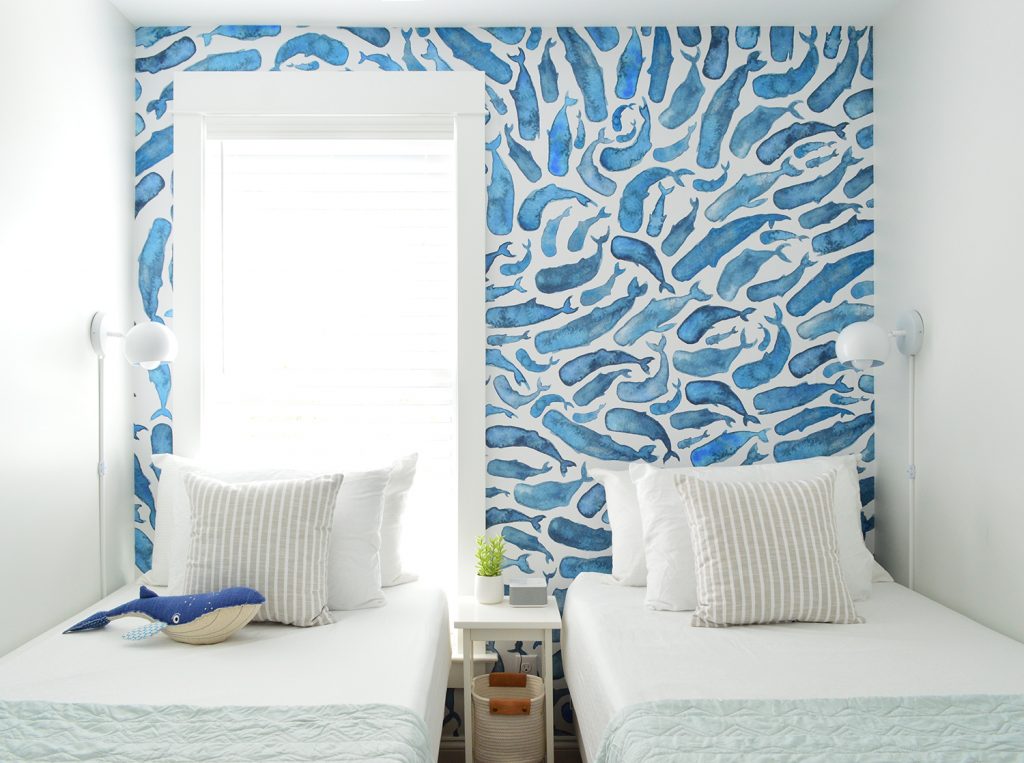 Medina also does a video series called #HowIRent where she shares other renter's inspiring house tours. She spoke specifically of Episode #3 with Zeena Shah (below) who had an impressive way of hanging a hole-free gallery wall, as well as this Episode with Maisie Violet Rees' creative use of contact paper!
And if you want a look back at some of our old apartments (oy, the pictures) here are some tours of our first Richmond apartment together, Sherry's NYC apartment in the Village, and my NYC apartment on the Upper West Side. Sherry's was the one with the birds & green stripe, I had the mural inspired by a The Shins album cover. Also how amazing is it that we documented all of these in video form years before we were bloggers?!
We're Digging
If you're looking for something we've dug in a past episode, but don't remember which show notes to click into, here's a master list of everything we've been digging from all of our past episodes. You can also see all the books we've recommended on our Book Club page.
And lastly, a big thank you to Agility Bed for sponsoring this episode. They know that sleep is an important part of physical and mental health, so now through June 30th Agility is offering an even higher discount than usual: 20% off EVERYTHING at AgilityBed.com/YHL (just use the code COMFORT20).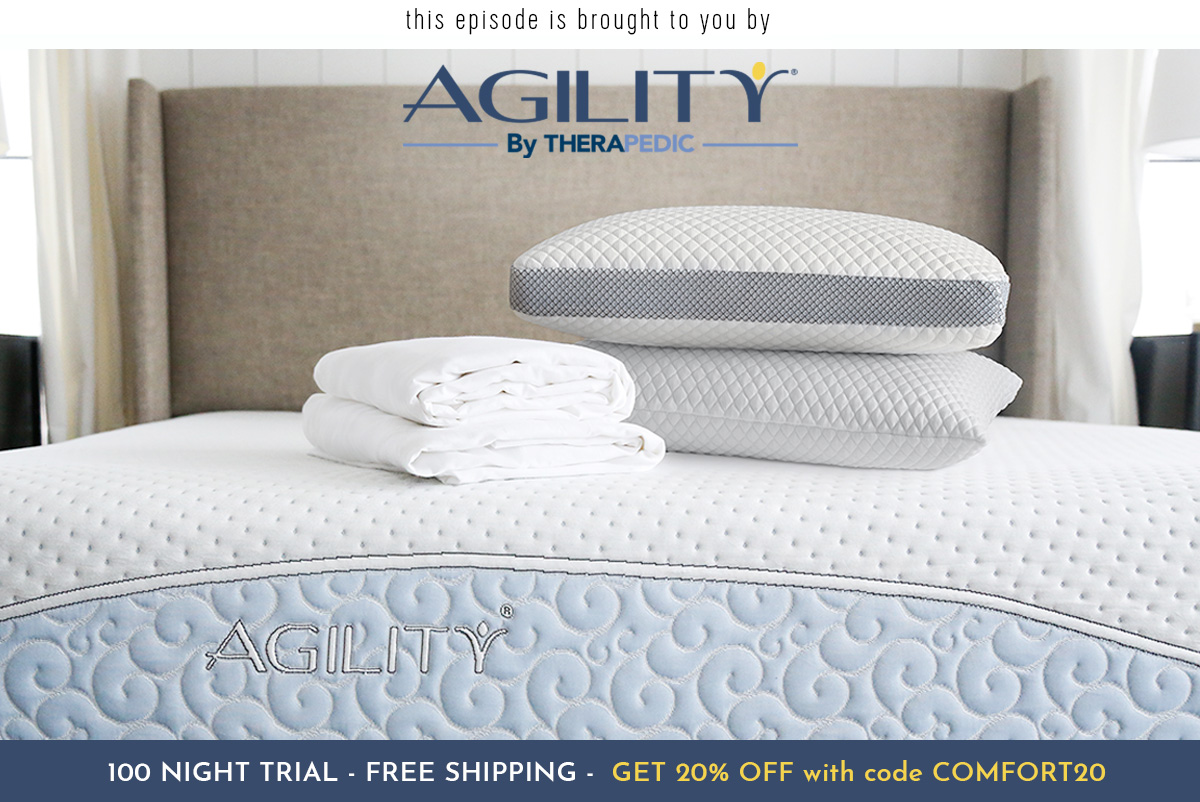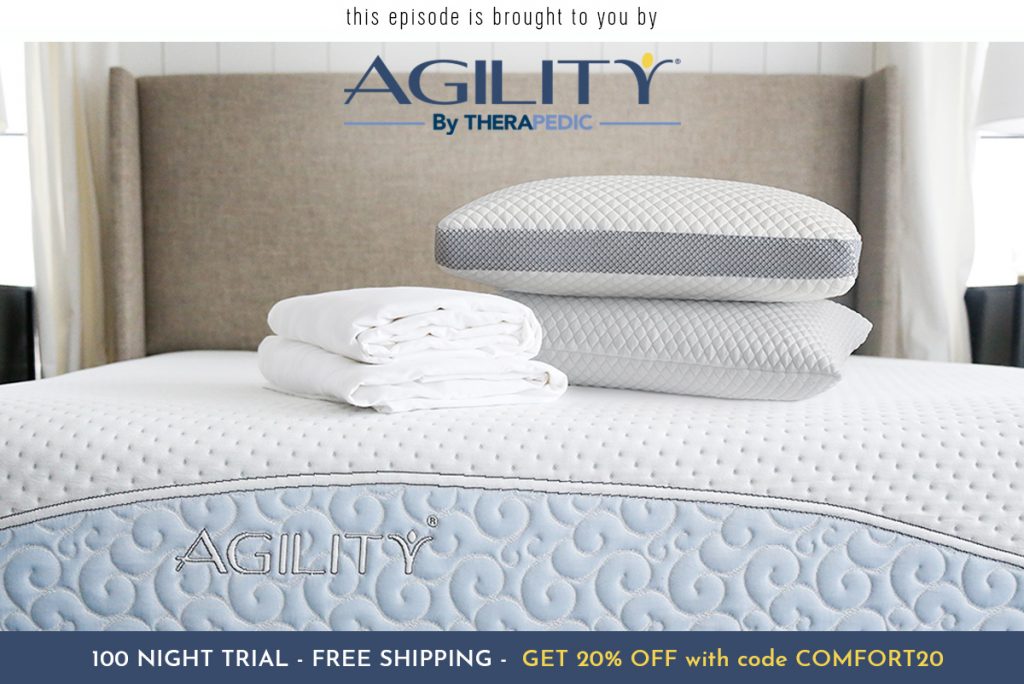 Thanks for listening, guys!
*This post contains affiliate links, so we may earn a small commission when you make a purchase through links on our site at no additional cost to you.