We're currently still in Richmond (not for much longer though!), and in order to share a huge progress post about our Florida house's exterior, we want to be there in person so we can take tons of progress photos that'll explain a lot more and make that post exceptionally exciting. So that's coming your way next week (yes, by this time next week we'll definitely be living there!), but buckle up because this post is not a consolation prize. It's just as dramatic as the before & afters of our current house's interior, which we shared a few weeks back. In fact, our Richmond house's outside transformation could probably be filed under: "Biggest update we've ever made. Ever." So let's get right into it.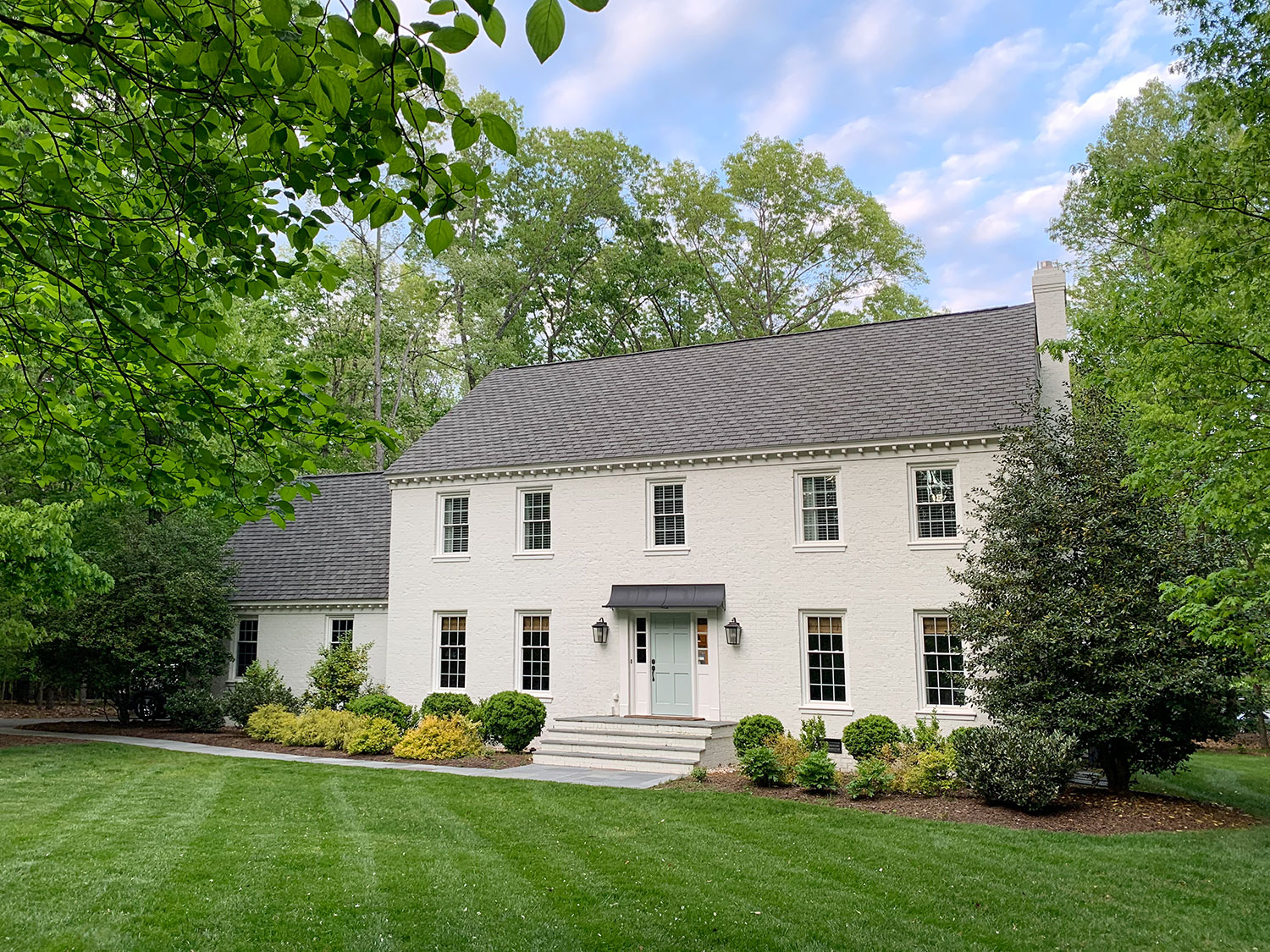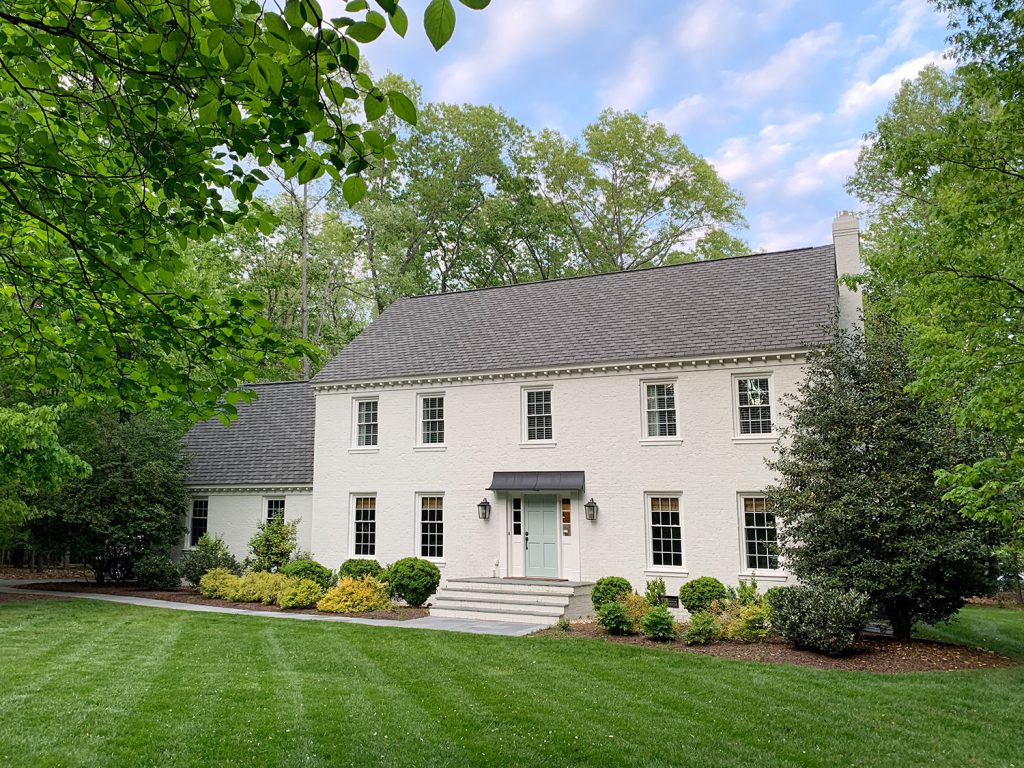 We actually forgot that we had filmed a before tour of this house's exterior, but then a bunch of you requested a final exterior video tour just like the one we did inside. So we dug around and found the original exterior tour in the archives and BOY was it a blast from the past (it's from 2013). I mean we both knew we had done a lot of work on the outside over the years, but even we were unprepared for how far we've come.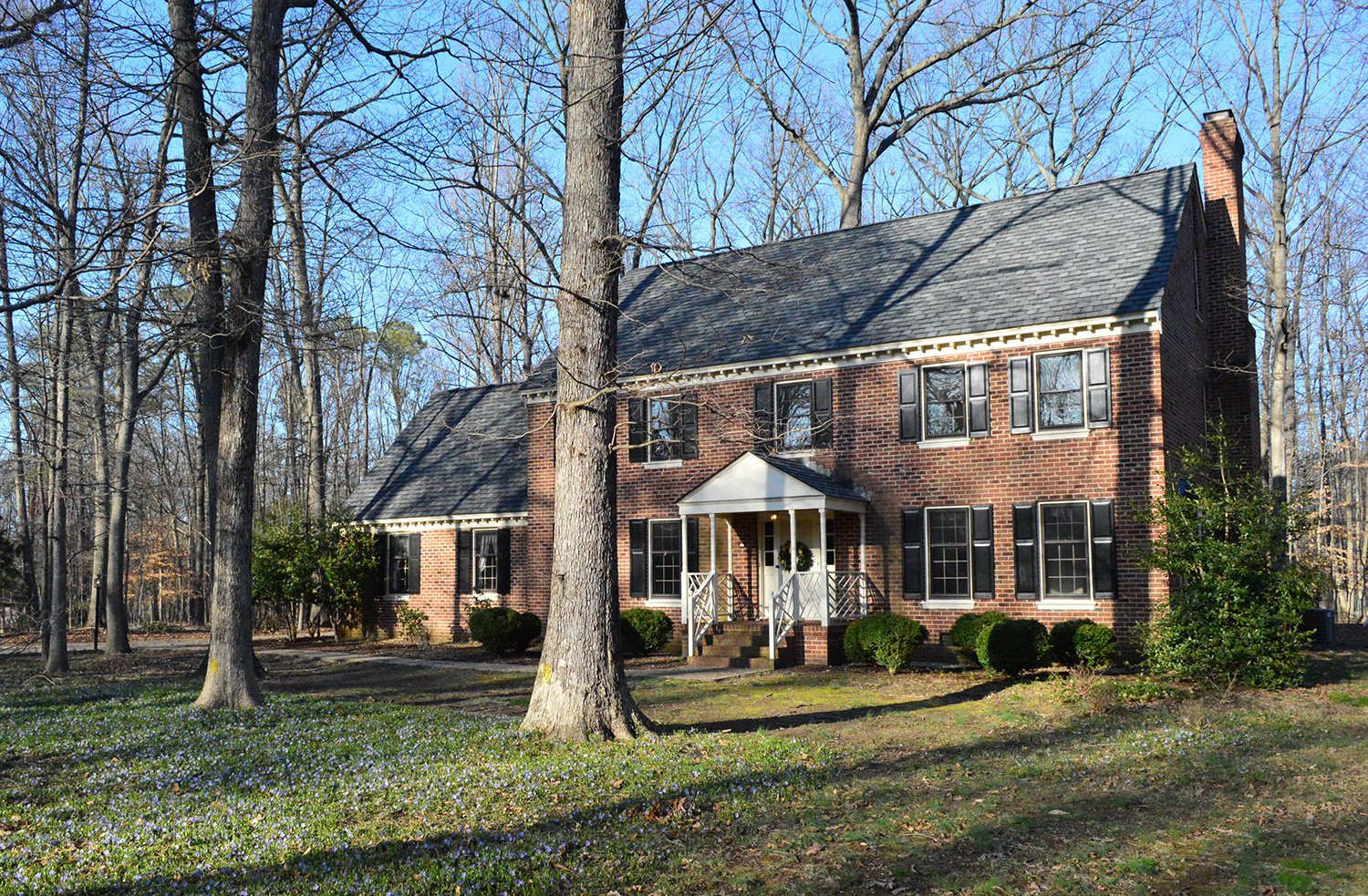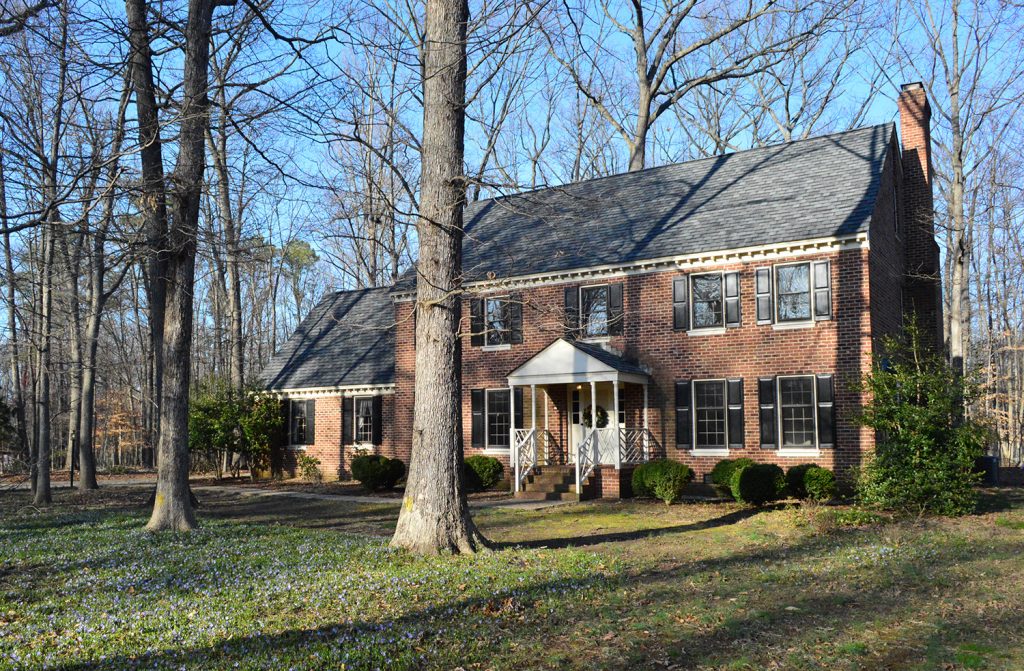 So we thought it'd be fun to share an "after" video of the outside with you guys. BUT FIRST, please enjoy the before tour below. Seriously, it makes the after video MUCH MORE FUN to watch with the "before" so fresh in your memory.
Note: You can also view this video here on YouTube.
Ok now here's the after tour that we just filmed about a week ago (which explains why there aren't exterior planters and outdoor furniture because we had already packed them up and sent them off in the POD to Florida).
Note: You can also view this video here on YouTube.
If you're curious about a specific project or change, we've linked a bunch of the old posts about them at the bottom of this post. But first, I wanted to throw in some before and after photos too – since I know not everyone can watch the videos at this exact moment.
You saw the front already above, so let's take a look at the backyard – which looked like this when we bought it.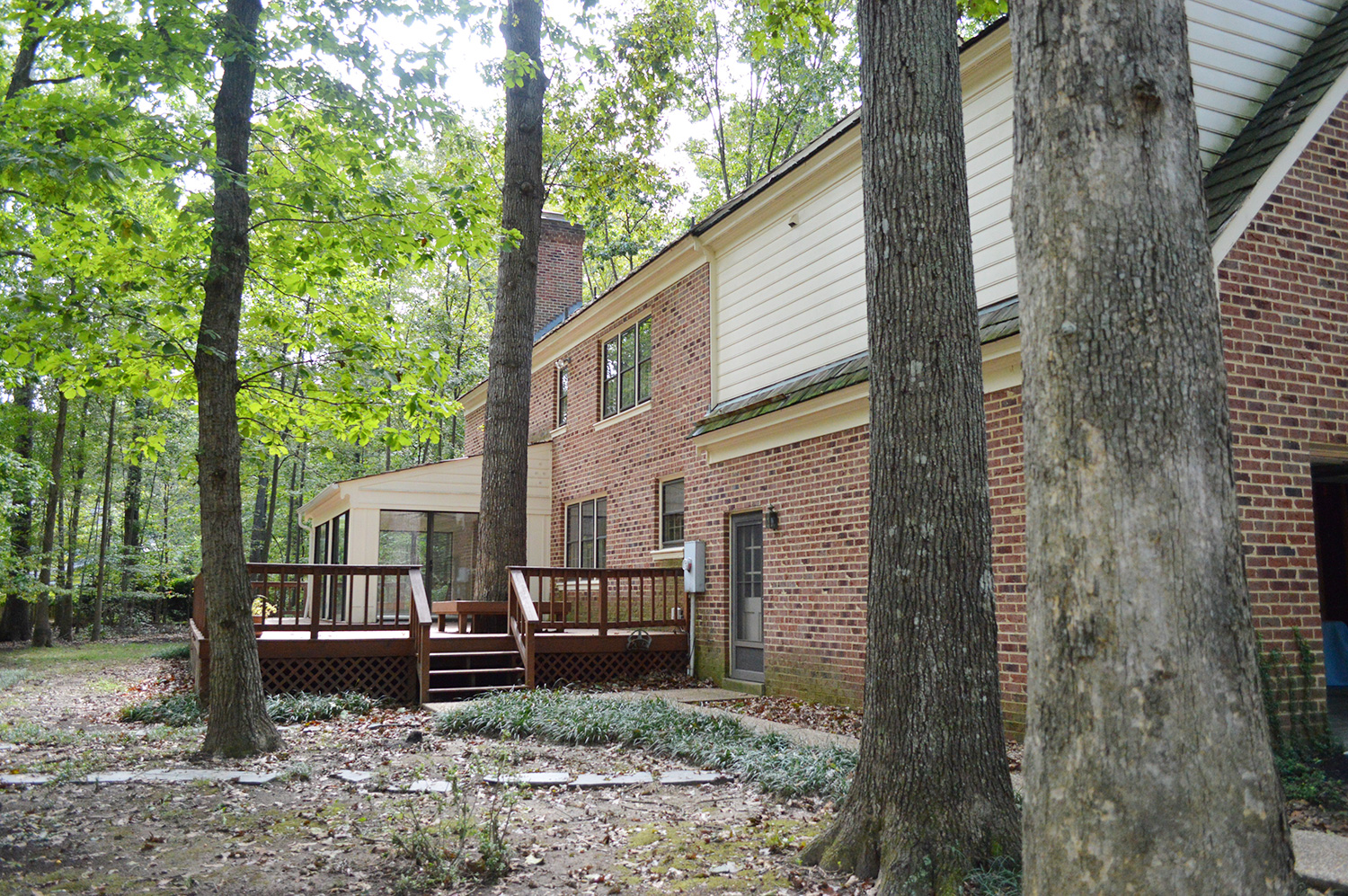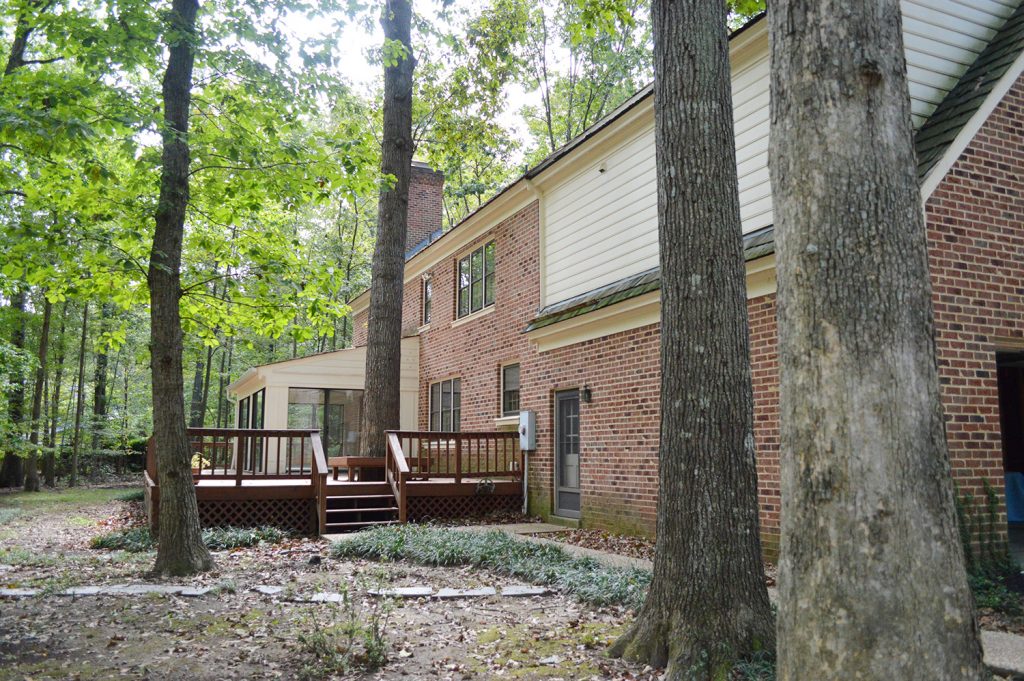 We had to take down a few trees right away for safety/insurance reasons (the inspector described the one growing right through the deck as "tickling our house's foundation" and when others came down some of them were completely hollow!). Over time we also made some pretty major changes, like converting the sunroom into an open porch, taking off the deteriorating deck, and more recently adding the DIY vine trellis (which has grown even more since I snapped this photo – it's almost to the top in a couple of spots already! Sherry wants to share an Instagram story later today to catch you up – so keep an eye out for that).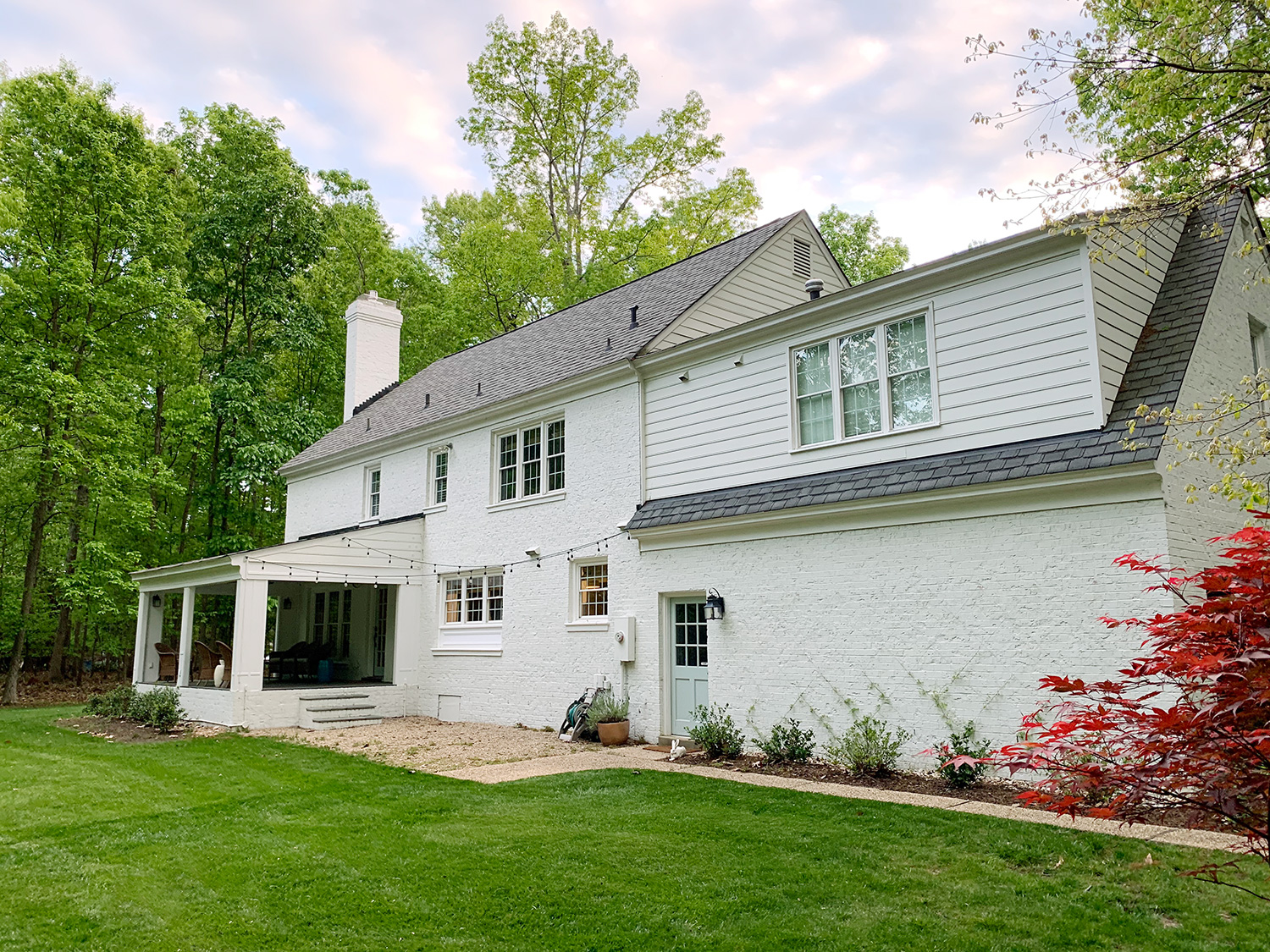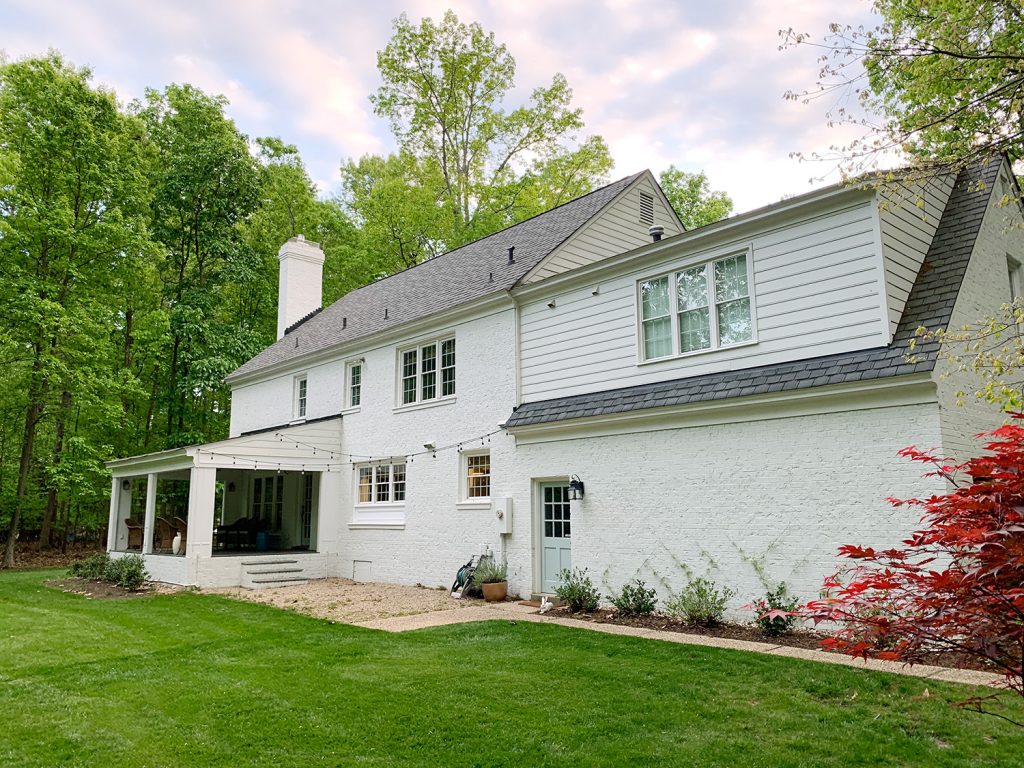 The backyard itself has come a long way, and it has taken us all of these years to get it to the point that we'd always pictured it…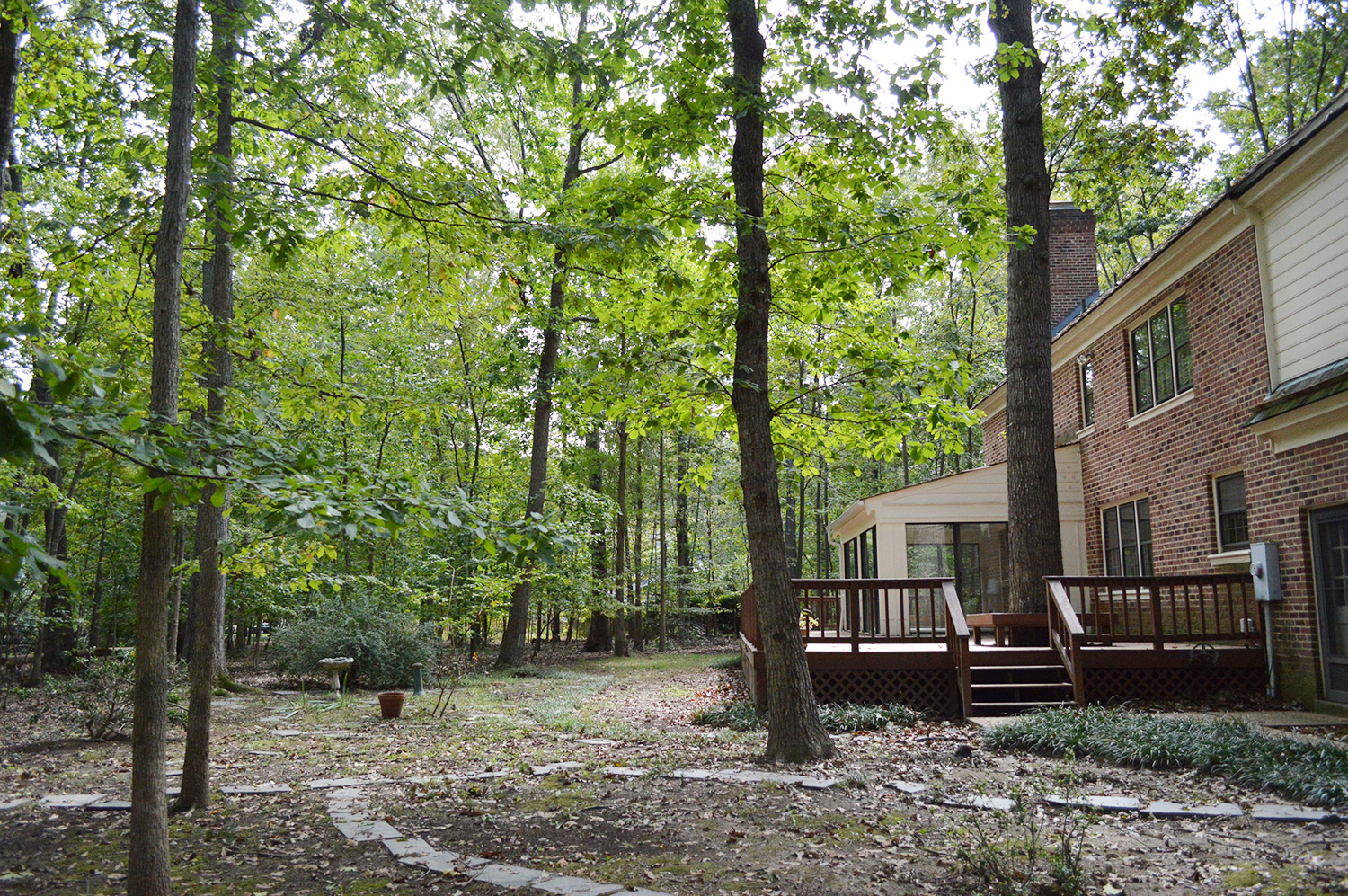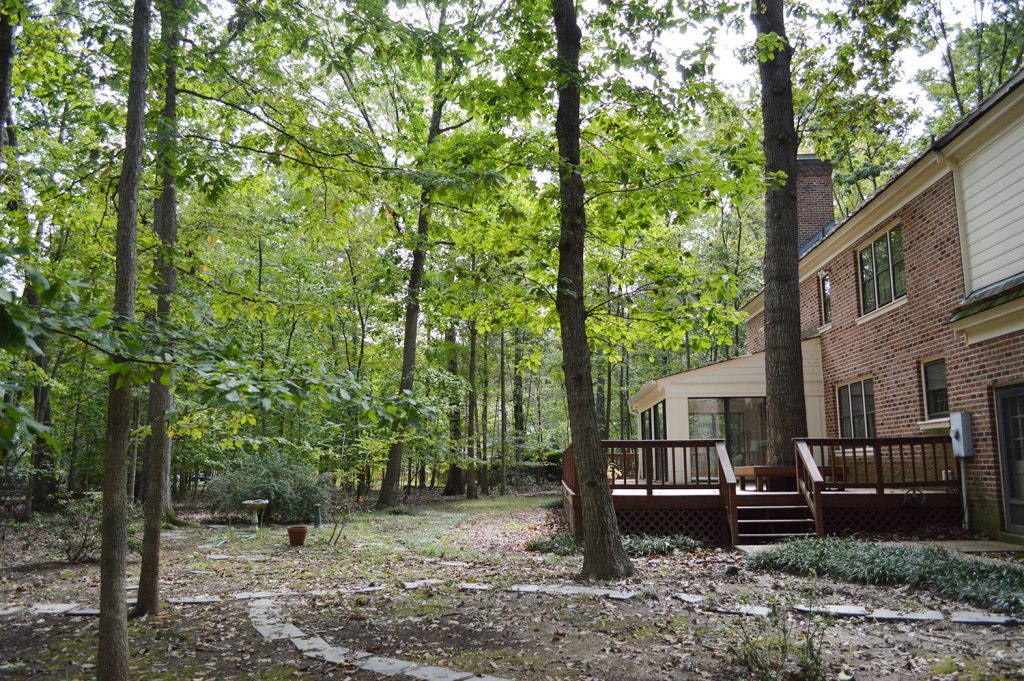 … well, apart from not getting around to putting in a more proper patio (we always planned to update the pea gravel to stone eventually).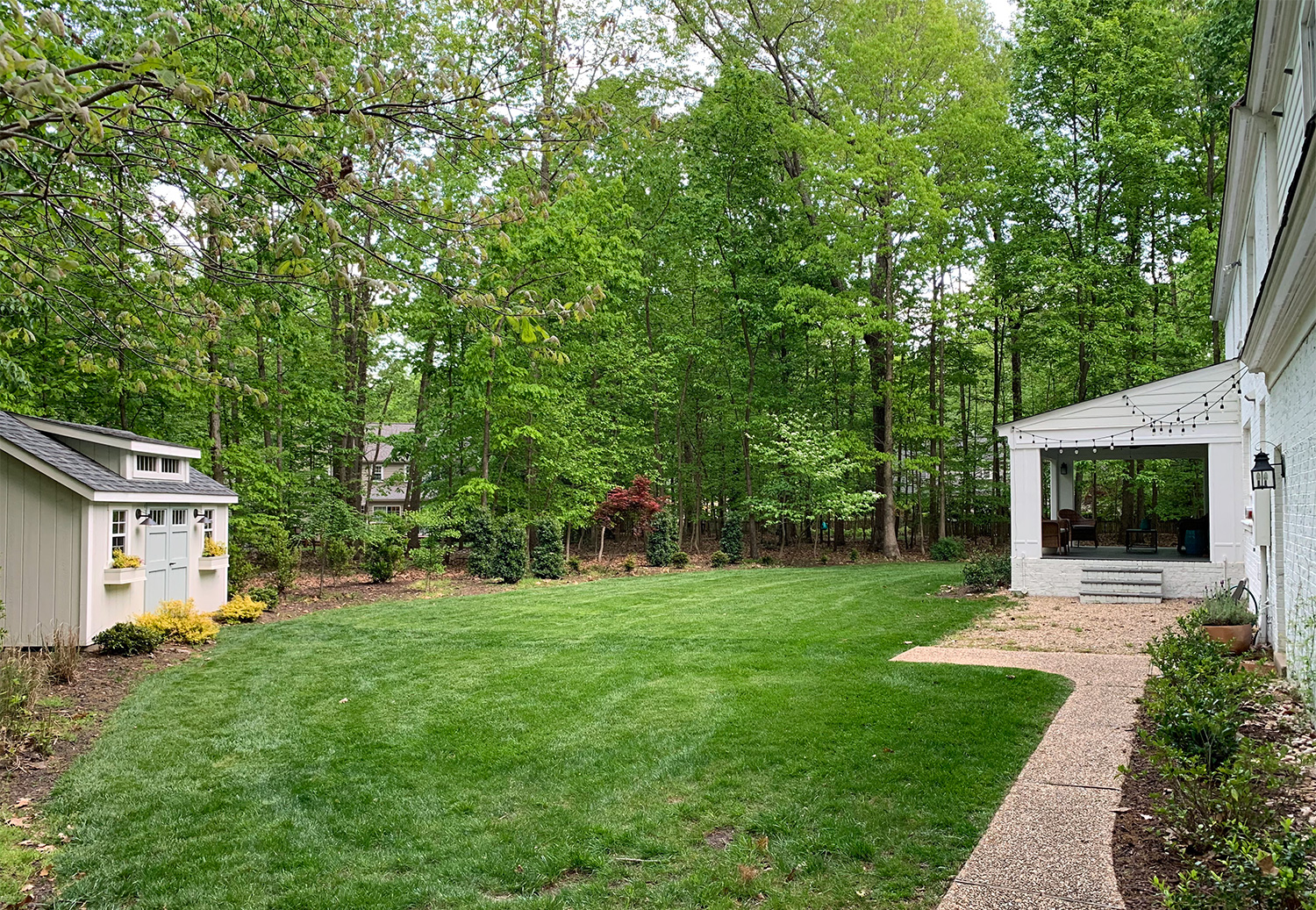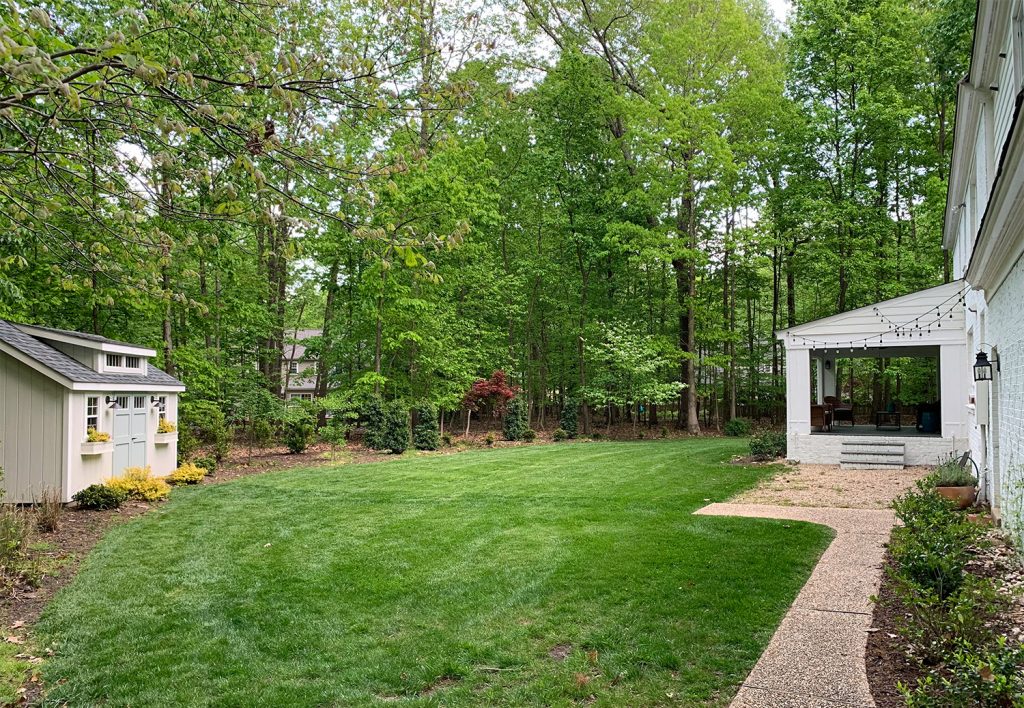 We've done everything from having the yard graded to installing our own irrigation system to help the grass grow and adding landscape lighting ourselves (you know I'm a sucker for good lighting). In 2017 we had some professional landscaping added around the perimeter, and we can't forget adding my beloved shed.
It's just so crazy to look back at these photos because we both remember how much potential we saw in this place when we first laid eyes on it.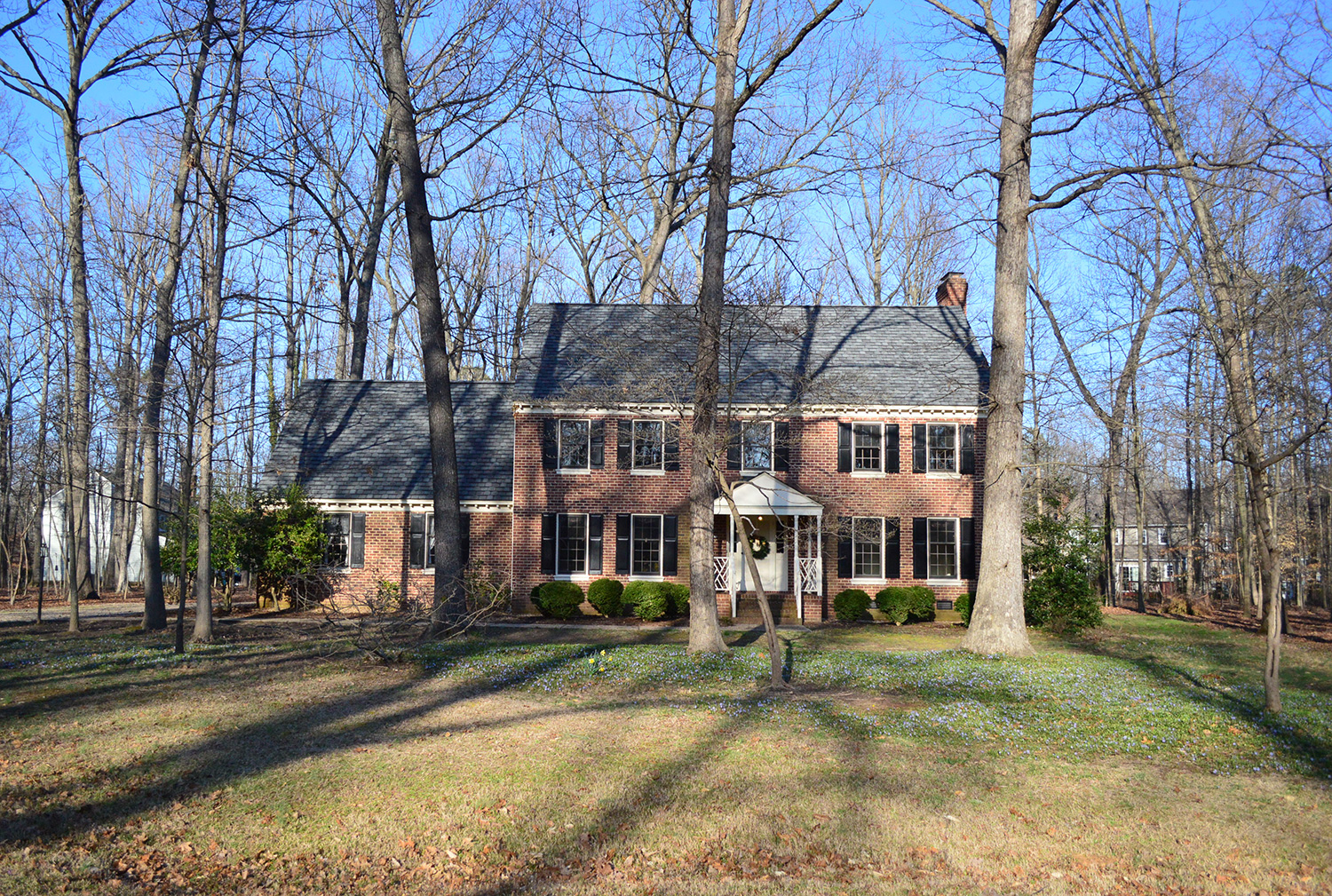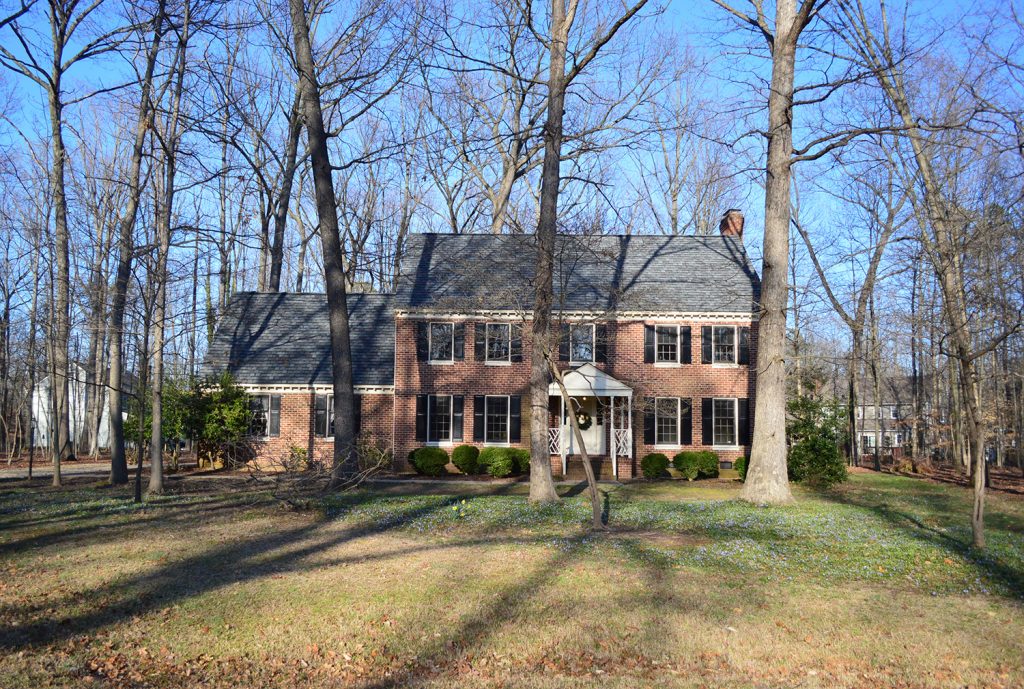 I think it's only in seeing the stark contrast between these photos/videos that made us realize that we got it exactly where we wanted it to be. And while I think we're immensely proud of this transformation, there's definitely a feeling of relief that we won't have to put continued time, energy, and money into maintaining allll that grass (we're going from nearly an acre of land to .10 of an acre). Plus our smaller yard in Florida should be faster and easier to transform. We learned a ton from having a small yard that we LOVED at the beach house (more on that here).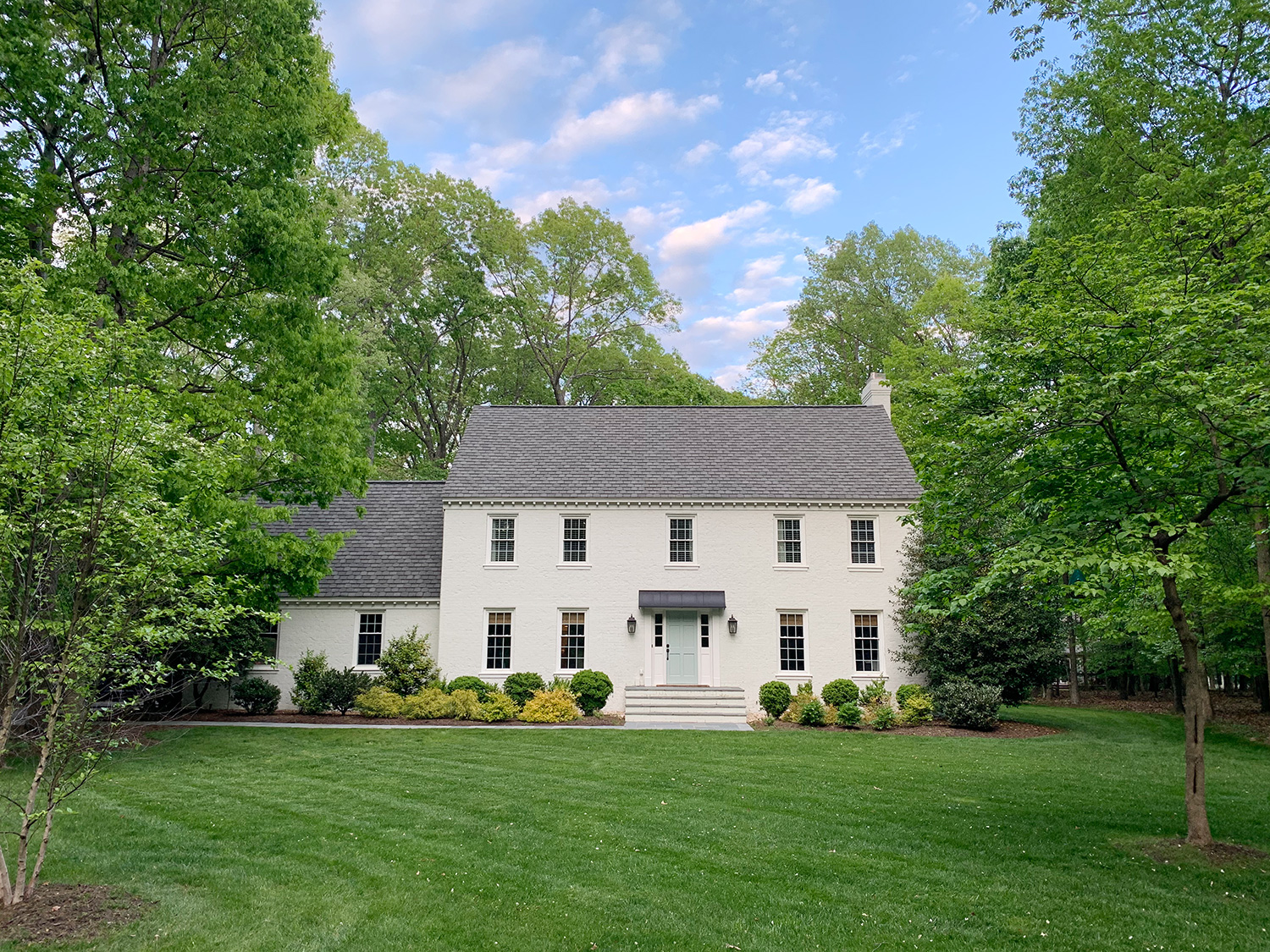 If you're interested in more details about specific projects or changes, here are some posts for you to reference. You can also check out our general "Outside" category archive for more.
And again, next week we're planning to share all the details on the exterior of our NEW house in Florida. We're scheduled to make our move later this week so fingers crossed we can get some new photos taken and uploaded by Wednesday the 20th. You guys are in for a treat.