We've got a really exciting announcement this week about a new design project we're taking on, including how it came to be, what has us most excited, and why it's going to challenge us in some new ways (did we mention it's out-of-state?). We're also sharing how last week's spring break trip reinforced our mission to minimize our belongings, even if John did bring home something very strange from vacation. Plus, a new solution we found for wrangling digital photos, a DIY tool that's brilliantly simple, and… well… nutmeat.
You can also find this episode on your favorite podcast listening app, like Apple Podcasts, Google Podcasts, TuneIn Radio, Stitcher, and Spotify.
What's New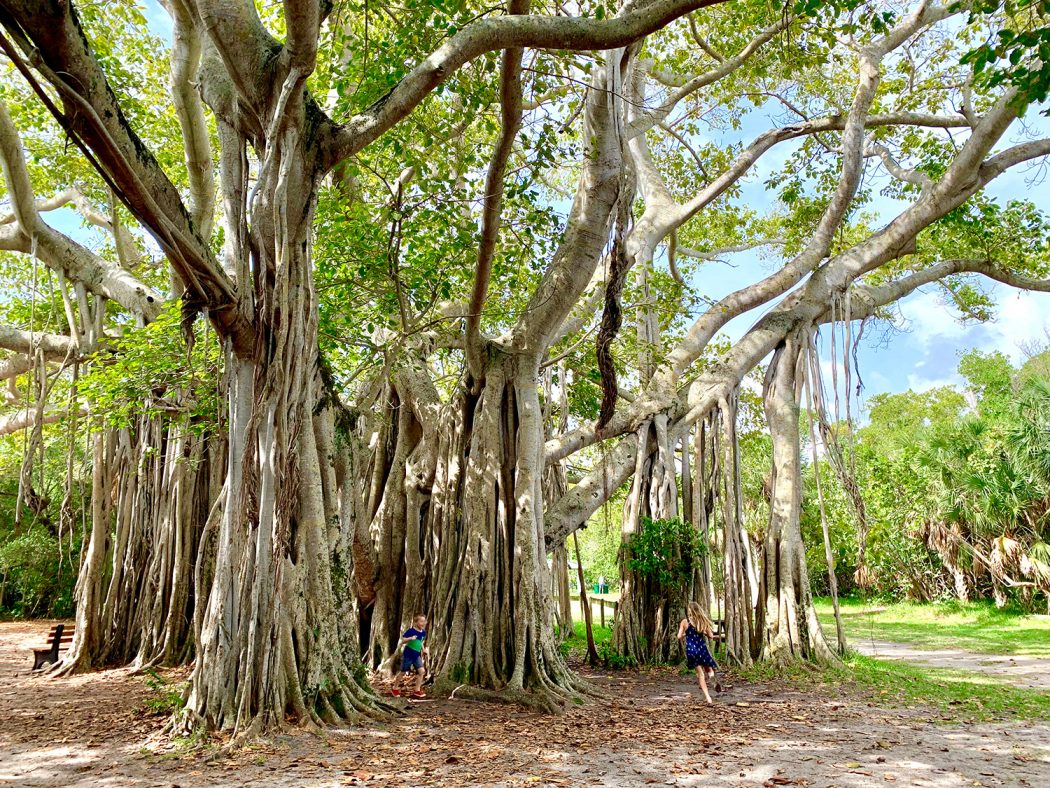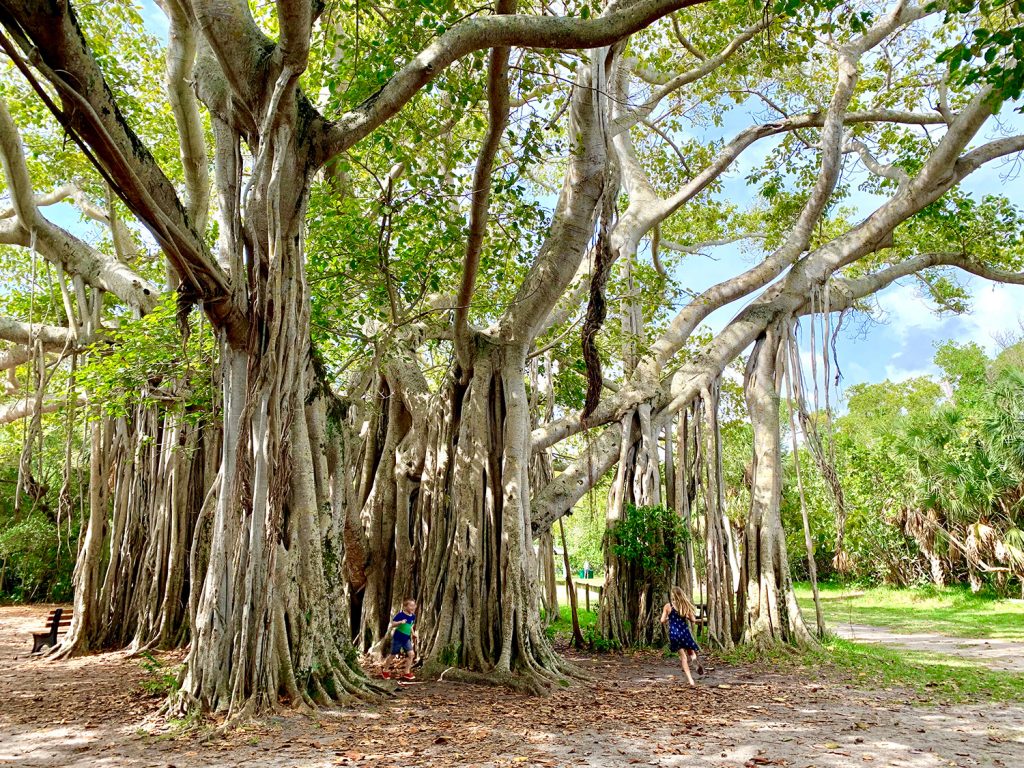 Like we mentioned in the episode, our Spring Break trip to Fort Lauderdale, Florida was another reminder that all four of us are perfectly happy with less stuff and more time together.
We talked more about that first realization in Episode #45 after our first Florida Spring Break in 2017. That's also when Sherry talks about reading the book Simplicity Parenting (which she has since reread a bunch of times).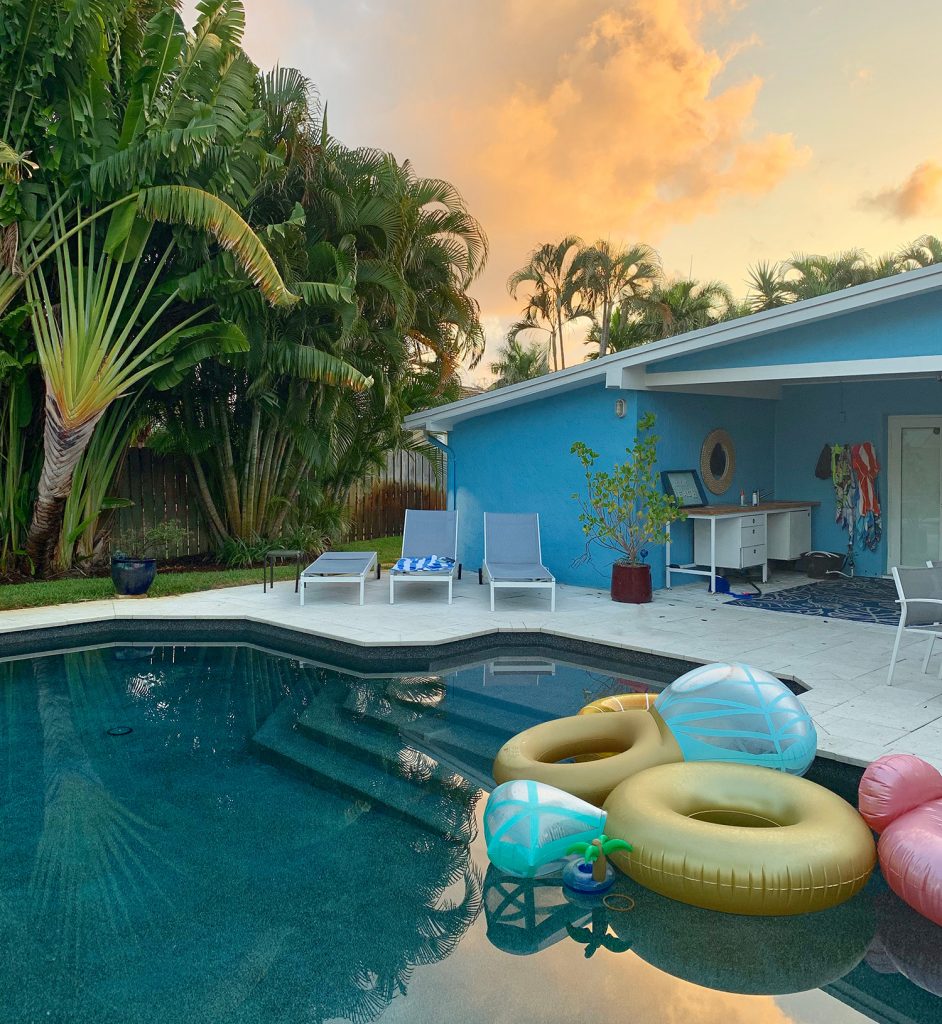 That's a peek at the house we rented (we found it on HomeAway). It was spacious, clean, pretty well updated, and pet-friendly. But most importantly to us, it had a great backyard pool that we basically stuffed with the floats left by previous guests (we think there was a bachelorette party there at some point, hence not one but TWO engagement ring floats).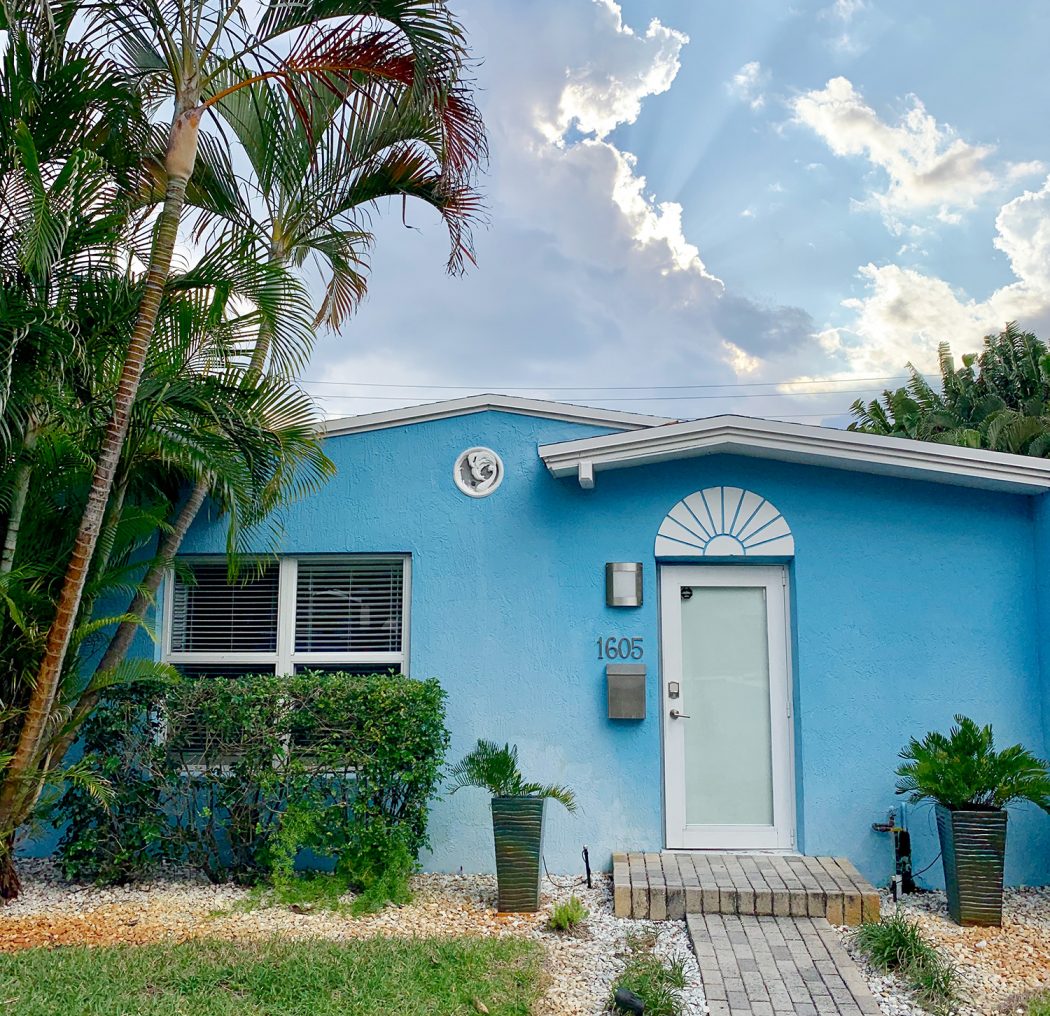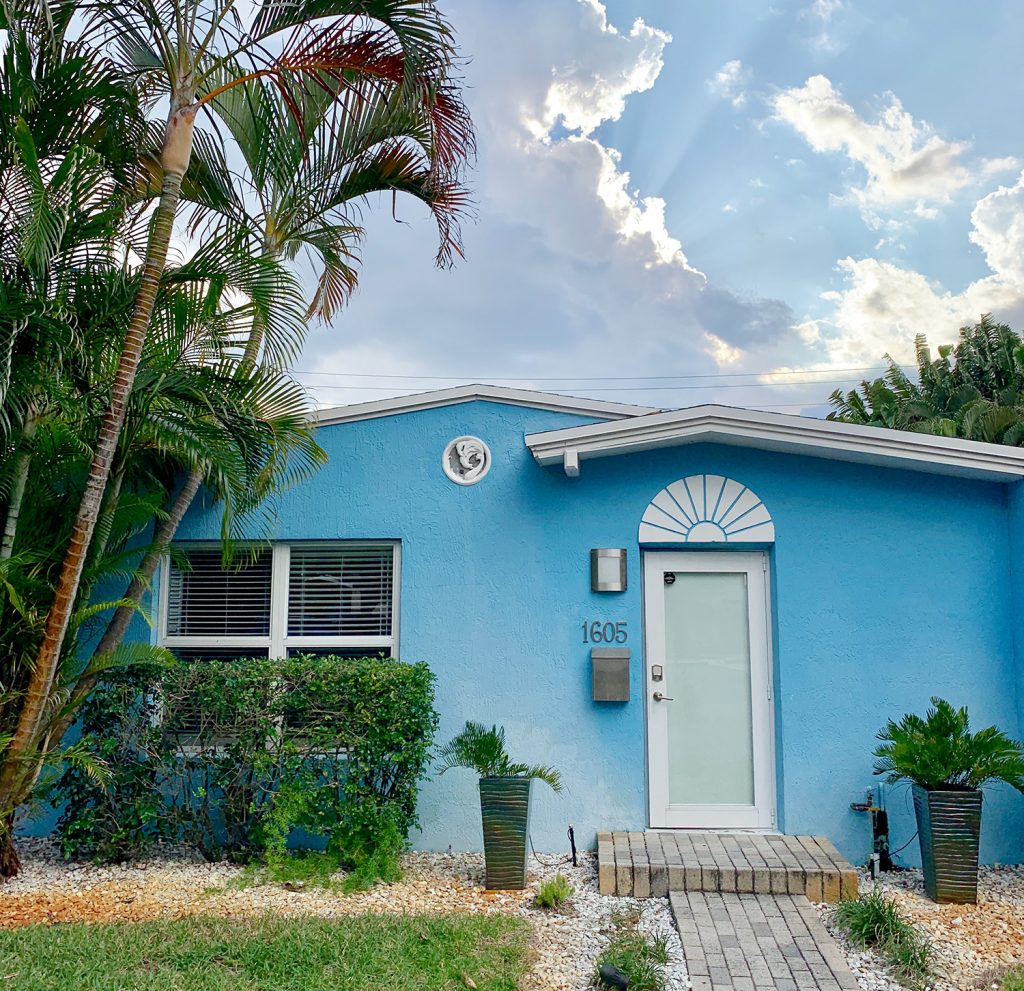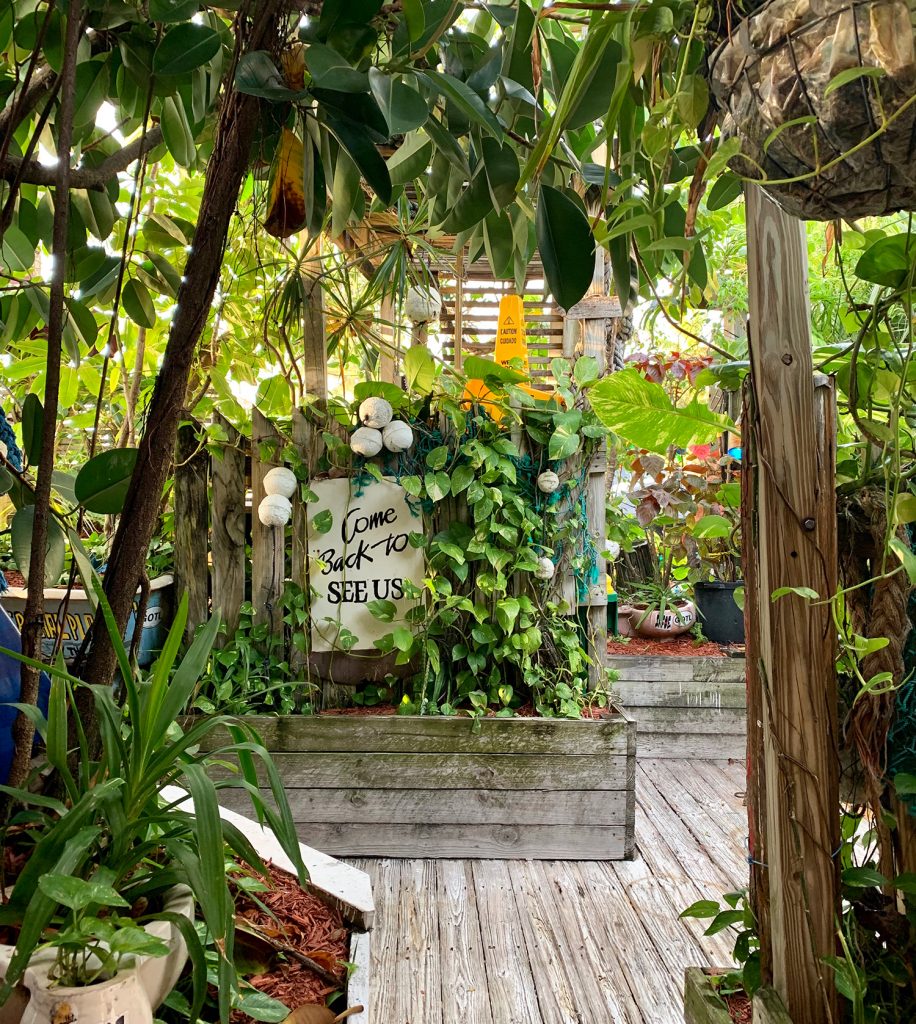 That's Embarrassing
I wish I had taken a photo of the offending (and aggressive!) closet that "attacked" me in the dark, but maybe it's best left to your imagination… so that you picture it much more sinister thing than a simple built in dresser. But here are a couple of photos of my unlikely injury: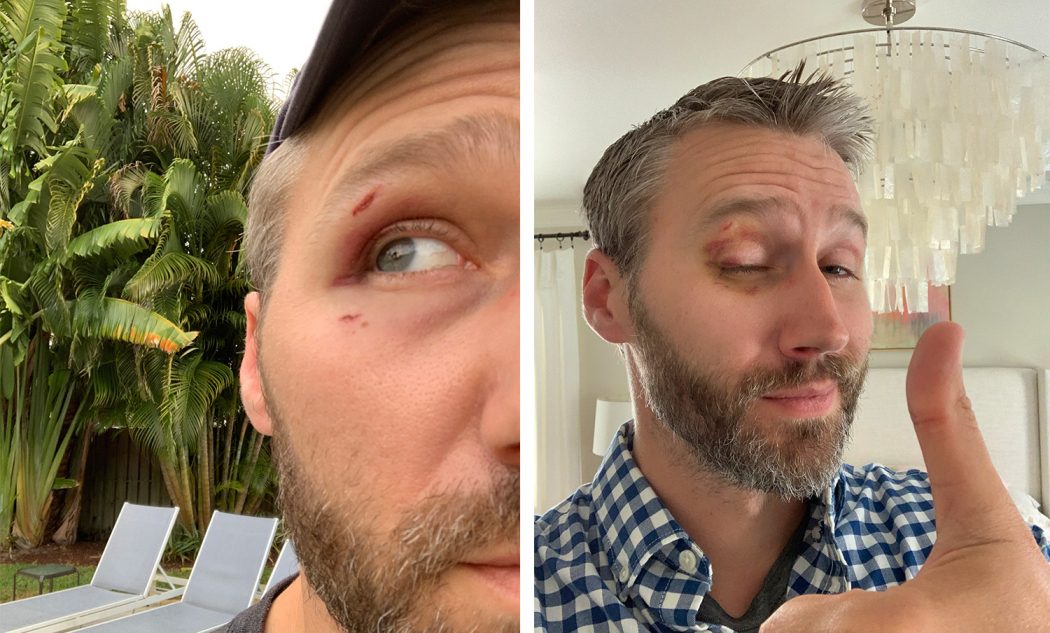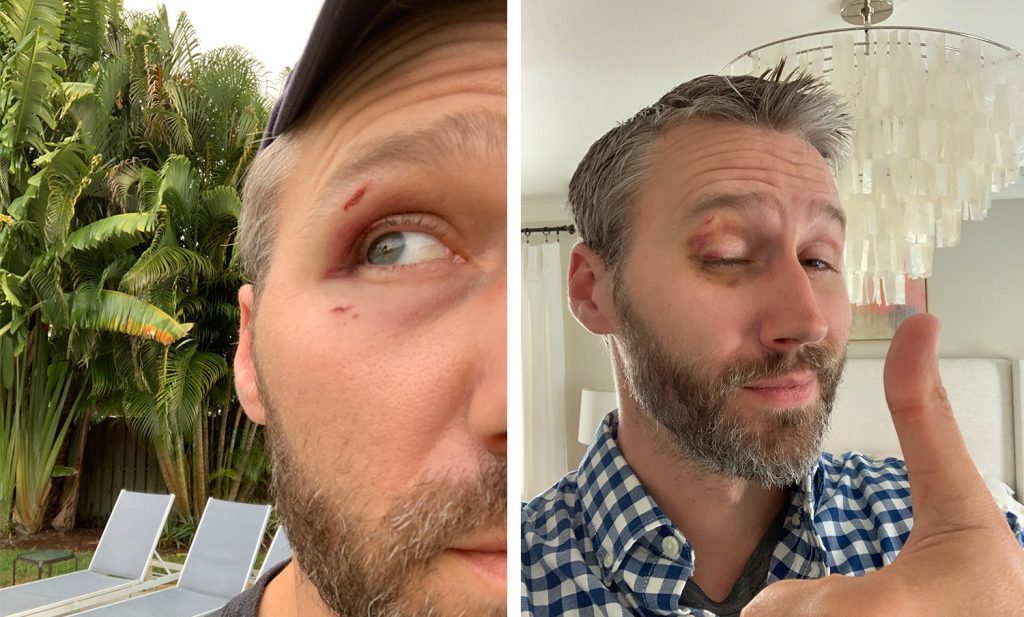 The photo at left is obviously in Florida, taken the morning after the incident. The other is back in Richmond as the bruising was just past its peak.
And if you've picked up the April issue of Real Simple, perhaps you've already seen Sherry's unforgettable quote on page 126. If not, here it is in all its nutty and meaty glory.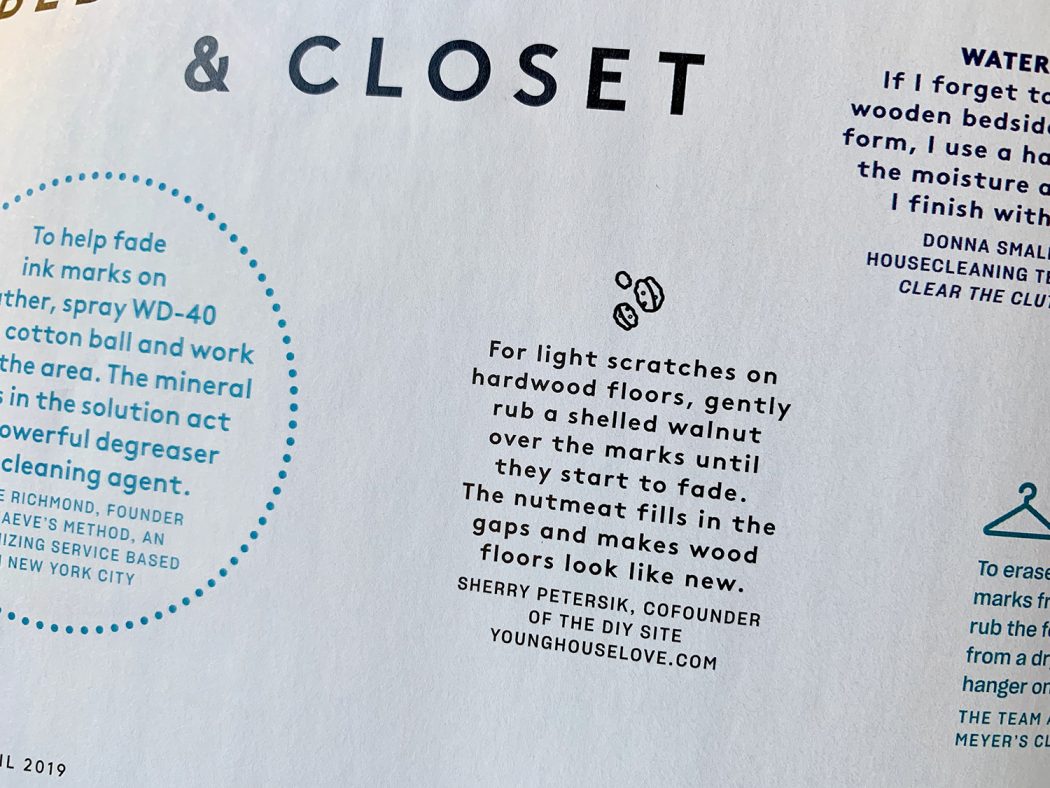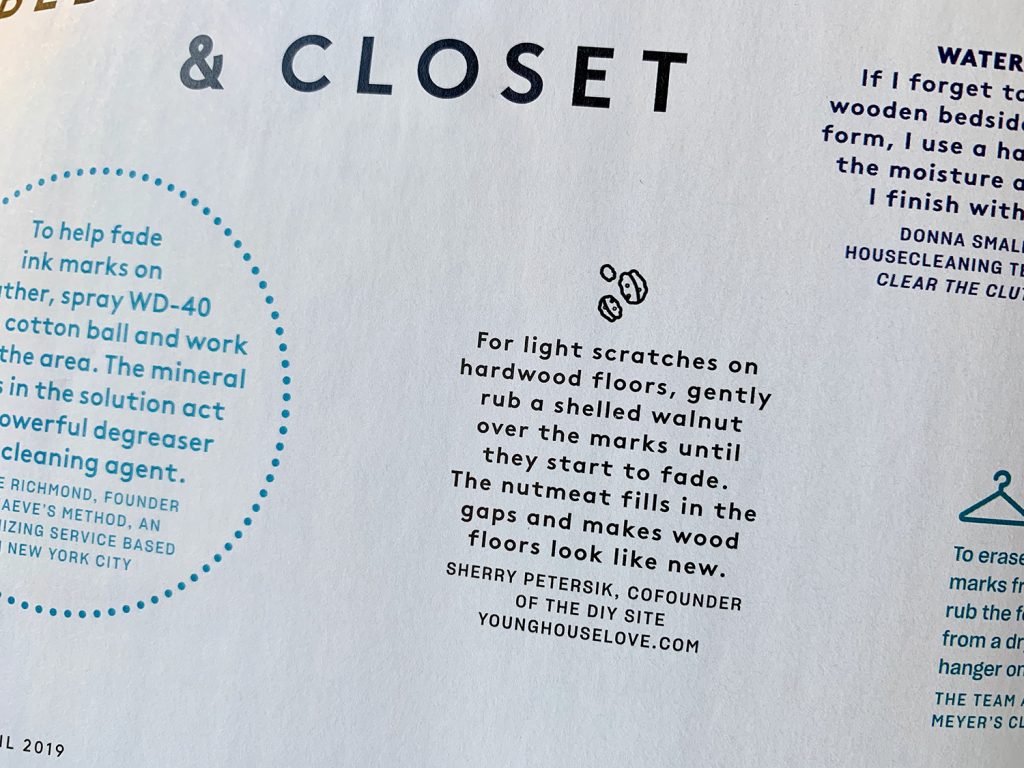 Real Simple Idea House
We're VERY excited to be designing a room in the Real Simple idea home this summer in Brooklyn, NY. It'll be happening over the next few months and will be revealed in their October issue. If you follow us on Instagram, Sherry can't wait to share more over there as we go.
You can see photos of last year's house on Real Simple's website (gulp – no pressure or anything!) and I know both Jenny Komenda and Shea McGee did blog posts with more details about their rooms in the house (that's Jenny's room below).
Quick Tip
Here's a link to the Gemini Photos app I like using for sorting and culling down pictures on my phone. By grouping similar shots and automatically suggesting that you keep only the "best" one (along with any you've favorited or edited) and then allowing you to delete the rest of them in one click, the app helps you cull down tons of photos without much stress.
We're Digging
There's my new StudBuddy stud finder in action during a recent project at the duplex. I took a video of it as well, so maybe I'll convince Sherry to post it to IG Stories this week so you can see it in action.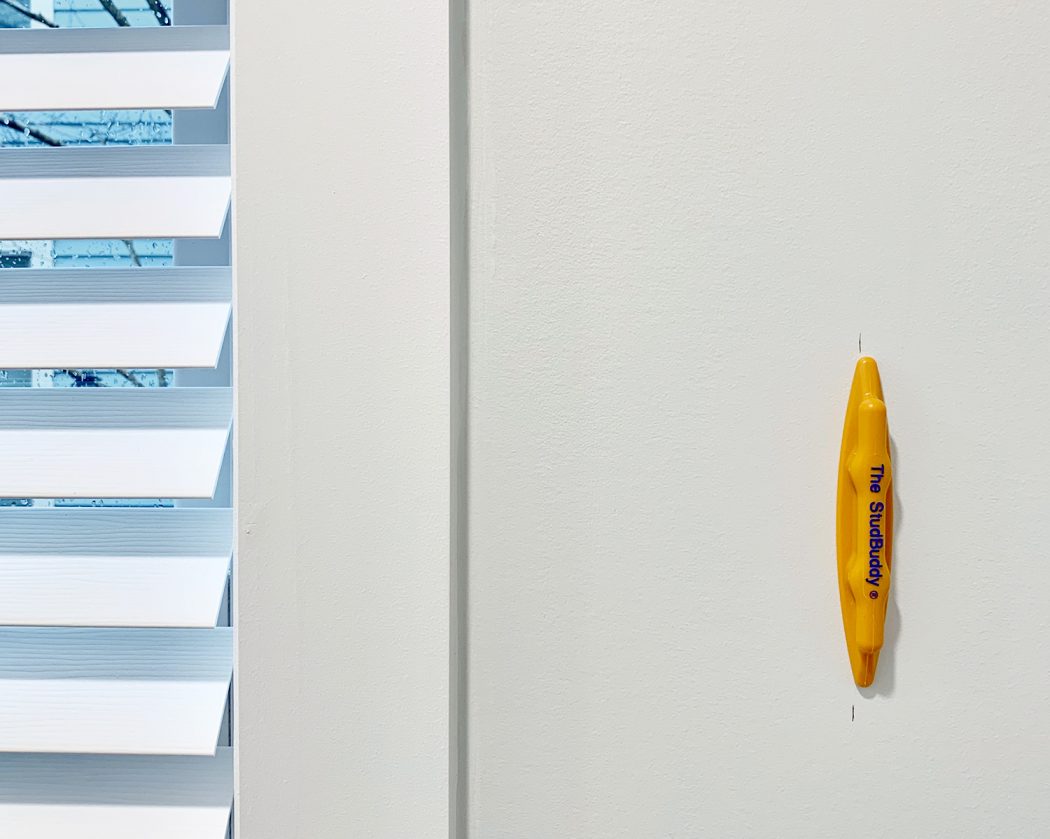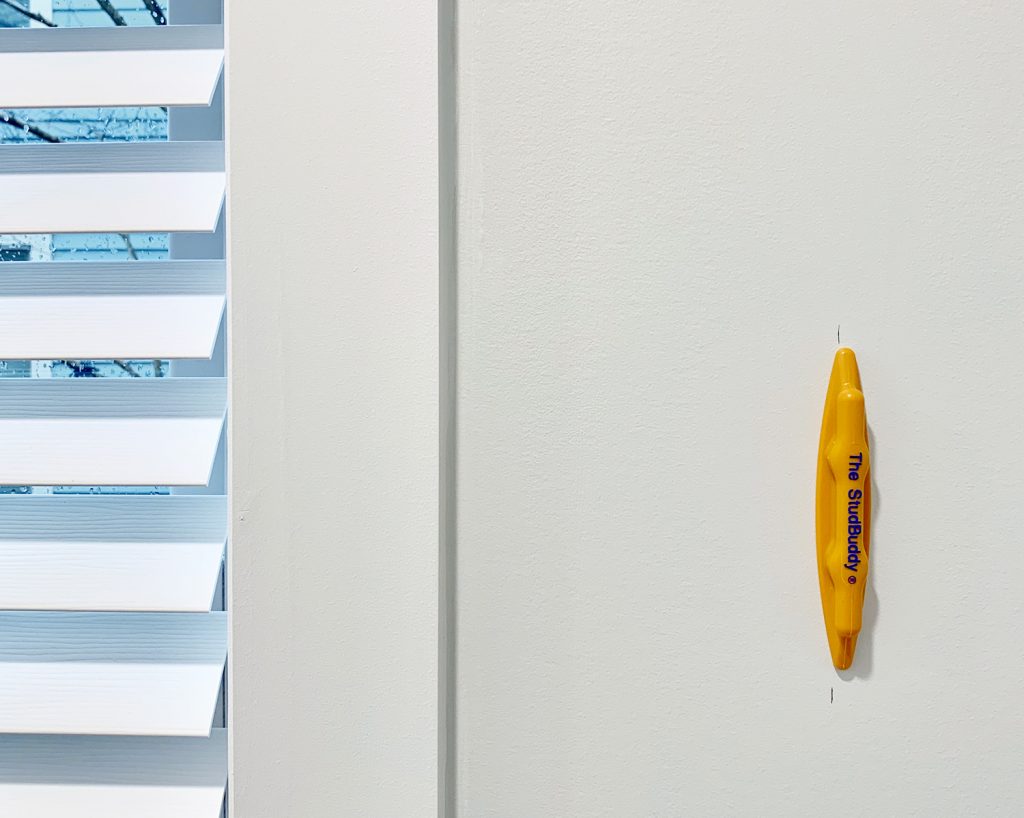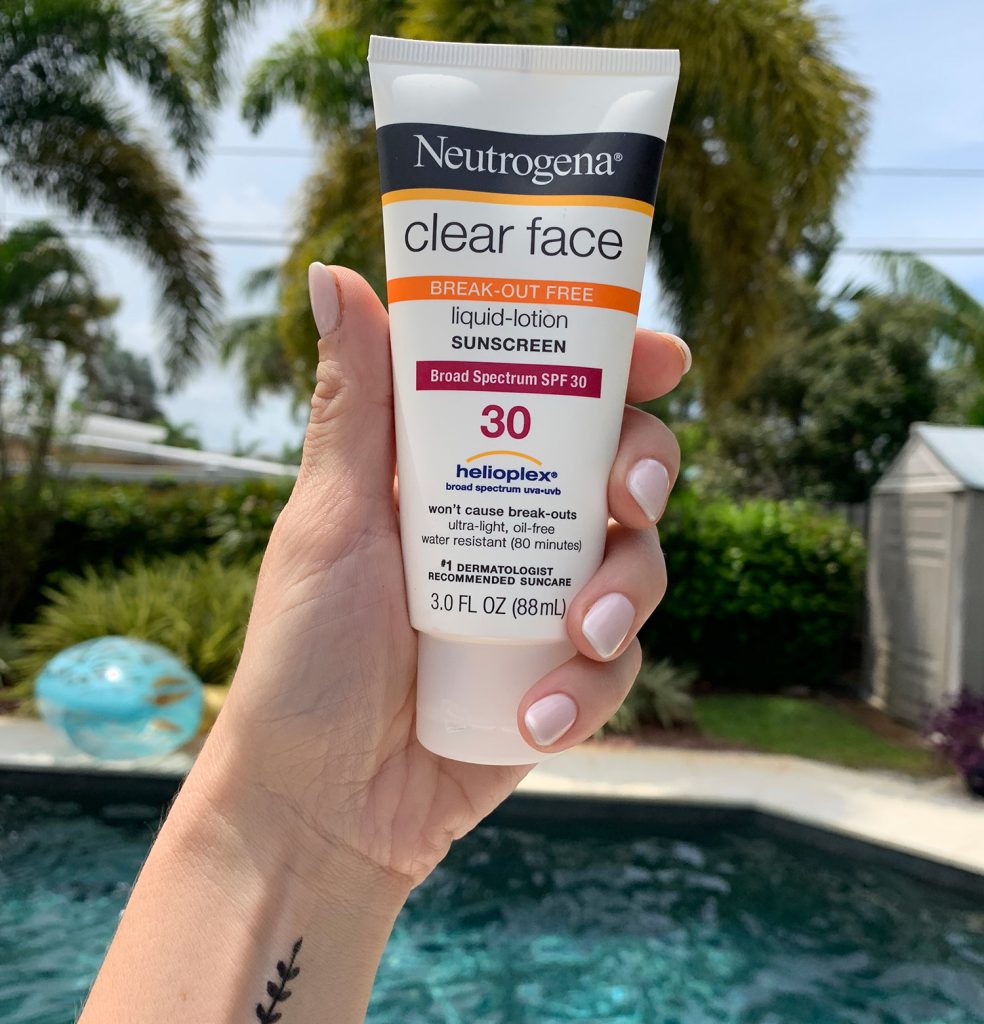 If you're looking for something we've dug in a past episode, but don't remember which show notes to click into, here's a master list of everything we've been digging from all of our past episodes. You can also see all the books we've recommended on our Book Club page.
And lastly, a big thank you to Agility Bed for sponsoring this episode. Use the code YHL at AgilityBed.comto get $200 off any size hybrid mattress.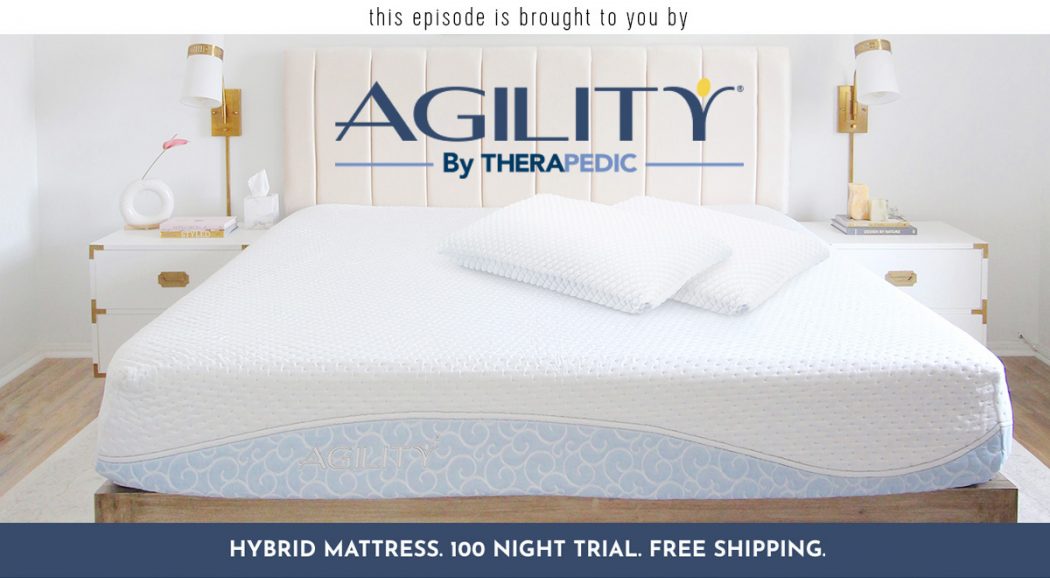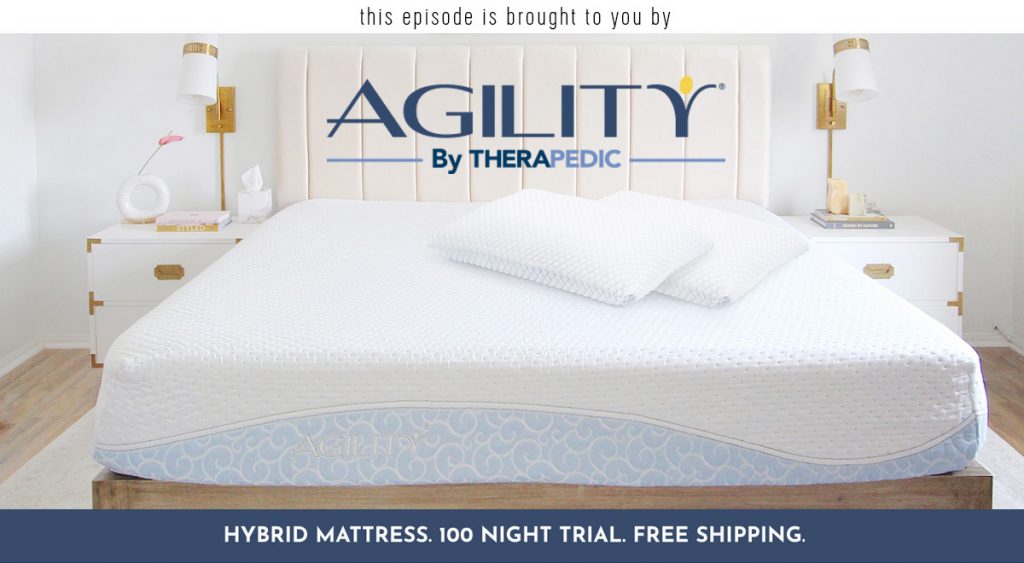 Thanks for listening, guys!
*This post contains affiliate links*