Home improvement can be stressful, and we're no strangers to that tension leading to some pretty memorable arguments. So today we're looking at some data about what do-it-yourself projects cause the most issues between couples to see if we agree (and we share a recent fight we had in the name of data). We also reveal some takeaways from a recent house staging project that we took on together, including the big secret to getting your home ready to sell and how you may have to unlearn everything you know about decorating. Plus, John falls for another lighting product, Sherry ups her face game, and we see if people really do hate textured walls after all.
You can also find this episode on your favorite podcast listening app, like Apple Podcasts, Google Podcasts, TuneIn Radio, Stitcher, and Spotify.
What's New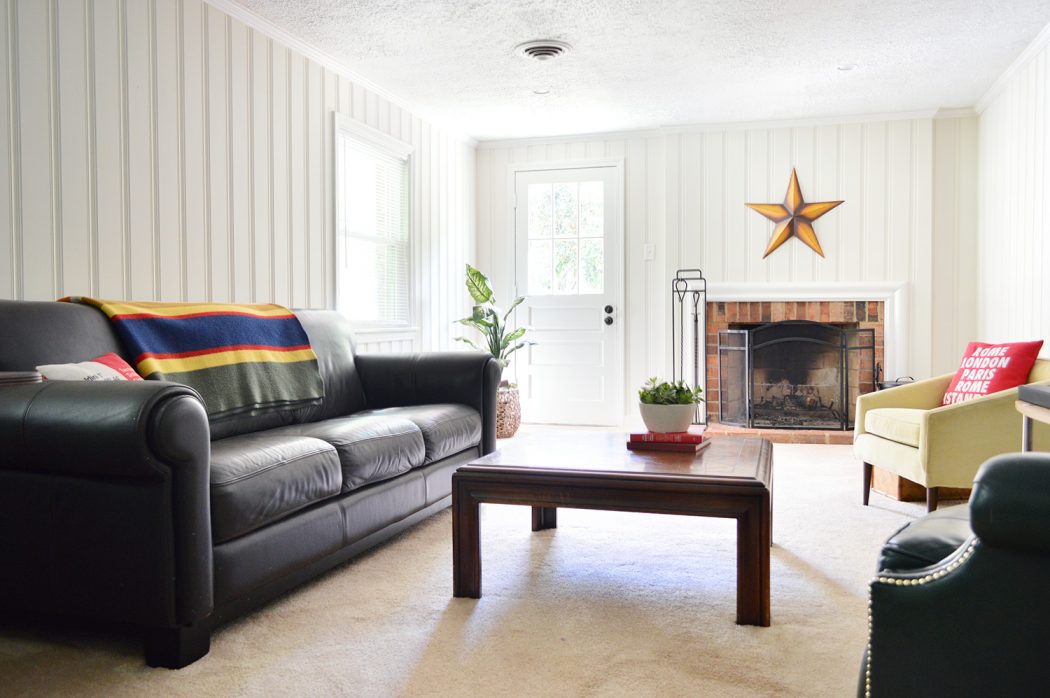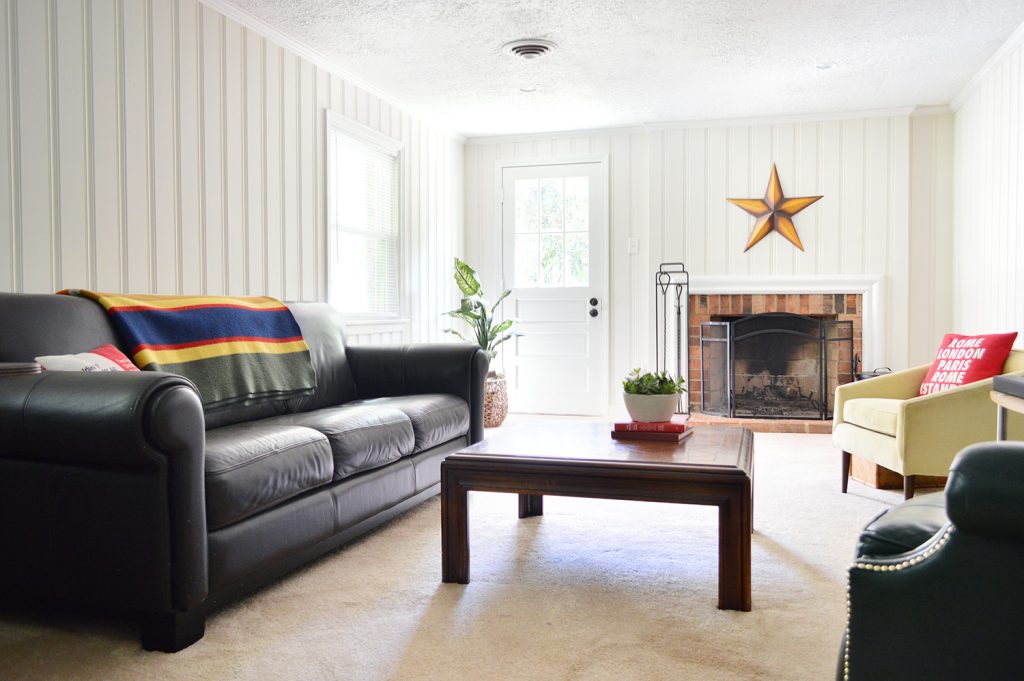 That room above is the basement living space from the recent staging project that we worked on together. As you can see in the before photo below, it was acting as sort of a "gaming room" for the family. Note that they were in the midst of packing and moving, so things were a bit more scattered than their usual day-to-day (reminder: moving is messy).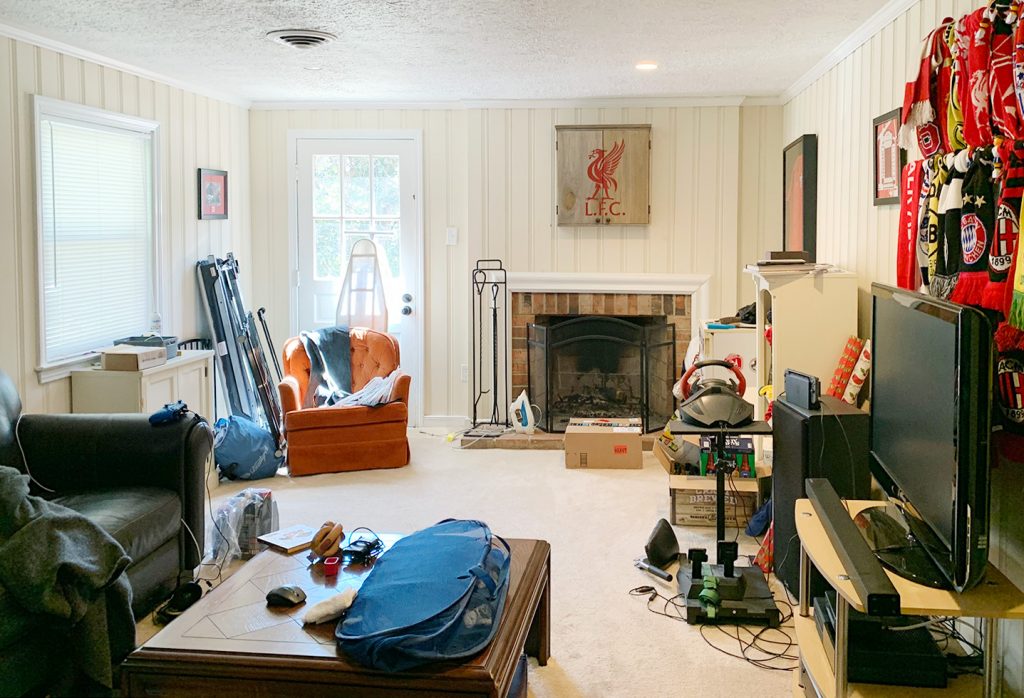 Sherry will go into more detail when we write up a full post about this project, but you can see how we minimized the amount of stuff in the room and on the walls – because the goal isn't to sell the decor, it's to sell the house. They also repainted the walls throughout the house with Sherry's paint recommendation (White Dove by Benjamin Moore with Extra White trim by Sherwin Williams) before we swept through on the final staging day.
On our final day we moved some furniture around (for example, flanking the TV with two chairs to disguise some of the TV components) and then lightly styled the space – without putting anything on the walls at all except for the star over the mantel.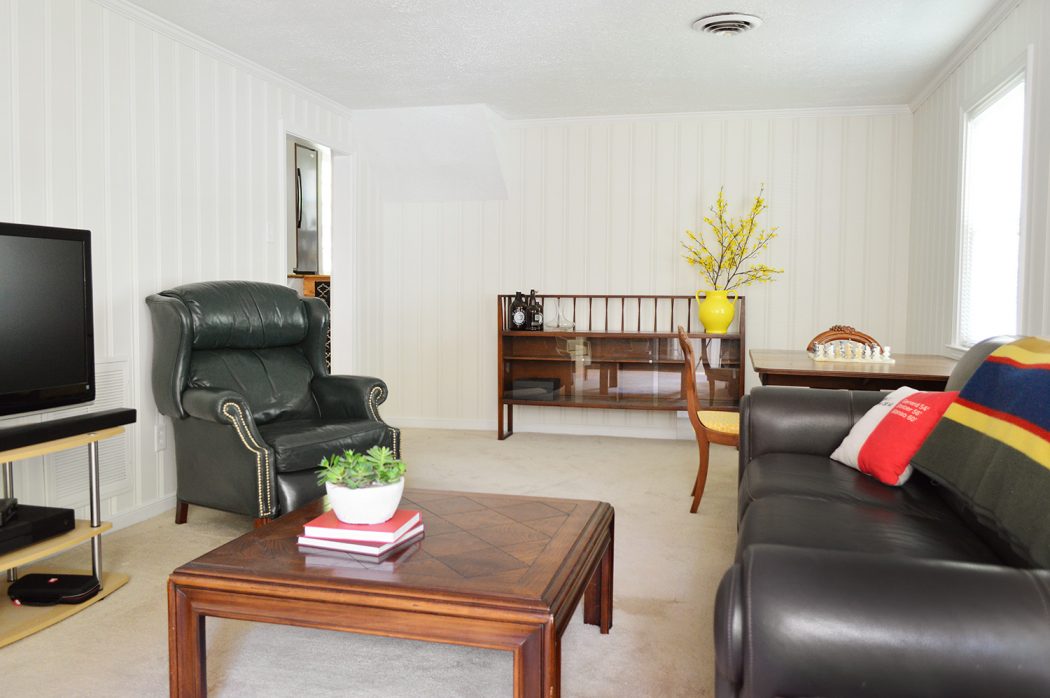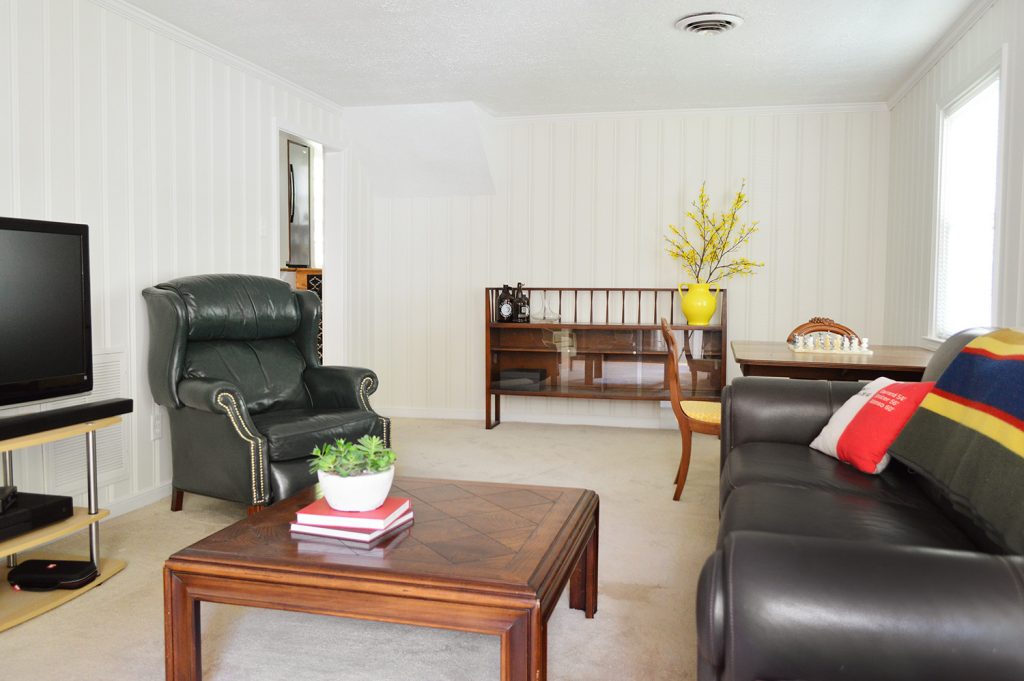 You can see more examples of what Sherry does during her staging projects in this post from last year that's packed with specific tips, before & afters, and even some examples of the difference between a "decorated" room and a "staged" one.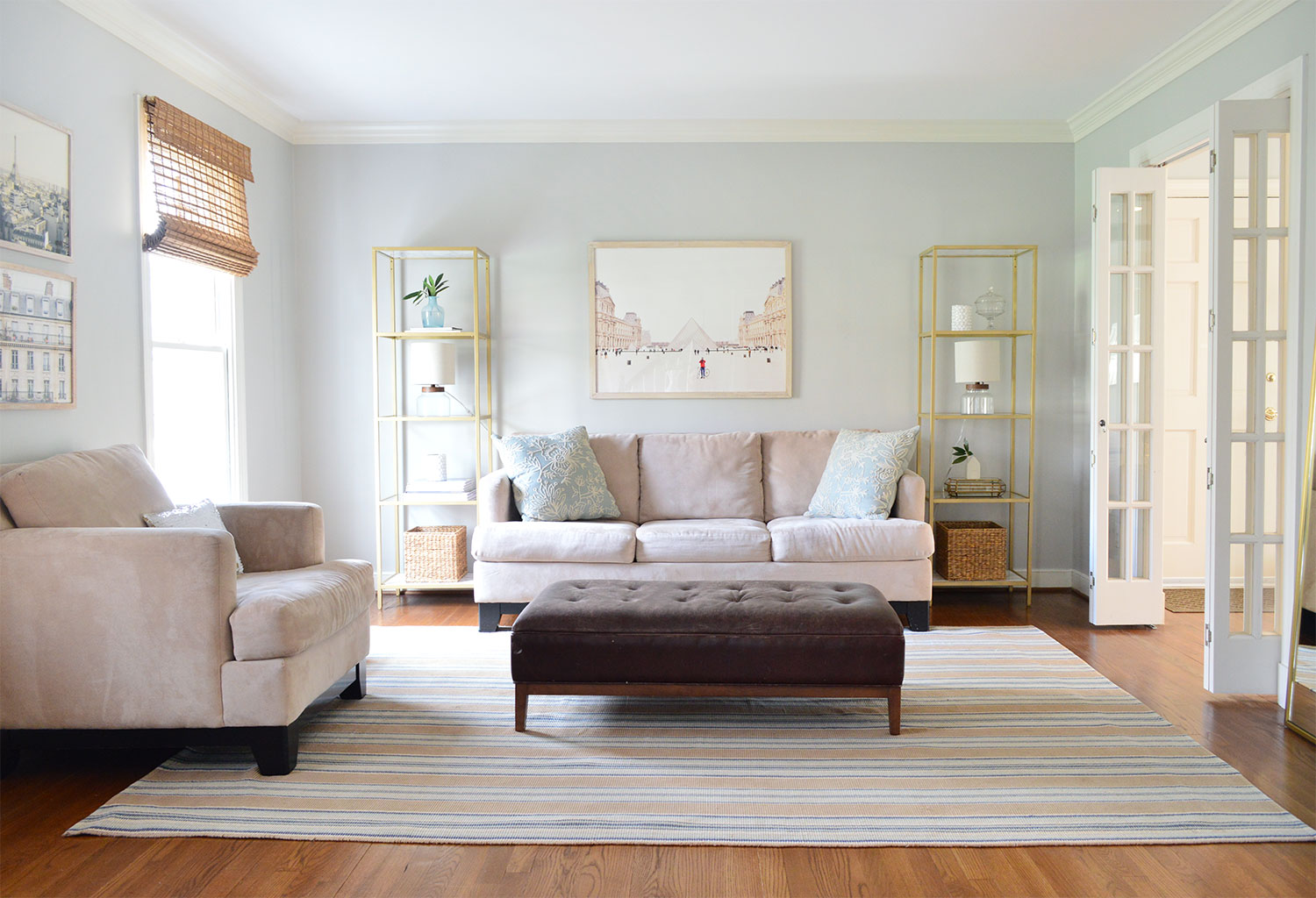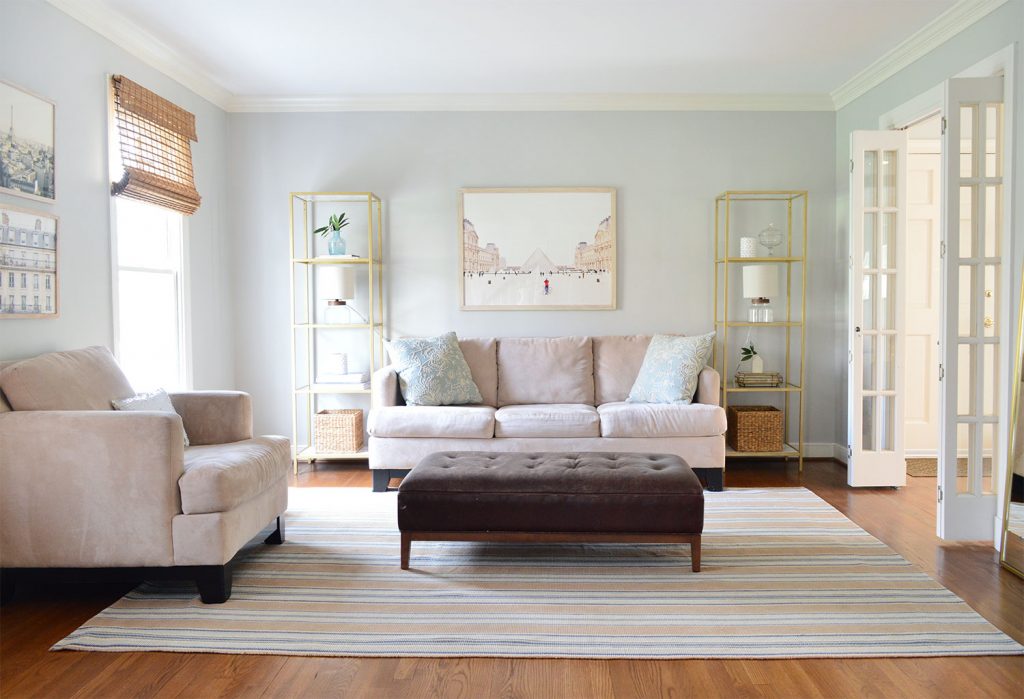 Game: DIY Fights
If you want to read the full Porch.com survey about DIYing that we referenced, you can find it at the link above, and below is a snapshot of the DIY argument data.
We also mentioned a tool that can detect an electrical current that can keep you safe! We have one of these non-contact voltage detectors and our electrician once left us an outlet tester as well. They're both good safeguards that your power is correctly shut off before beginning any electrical project (remember the labels in your panel box can be wrong!).
And if you're thinking of tackling some of those "fight-inducing" projects above, here's are links to the times we tackled them: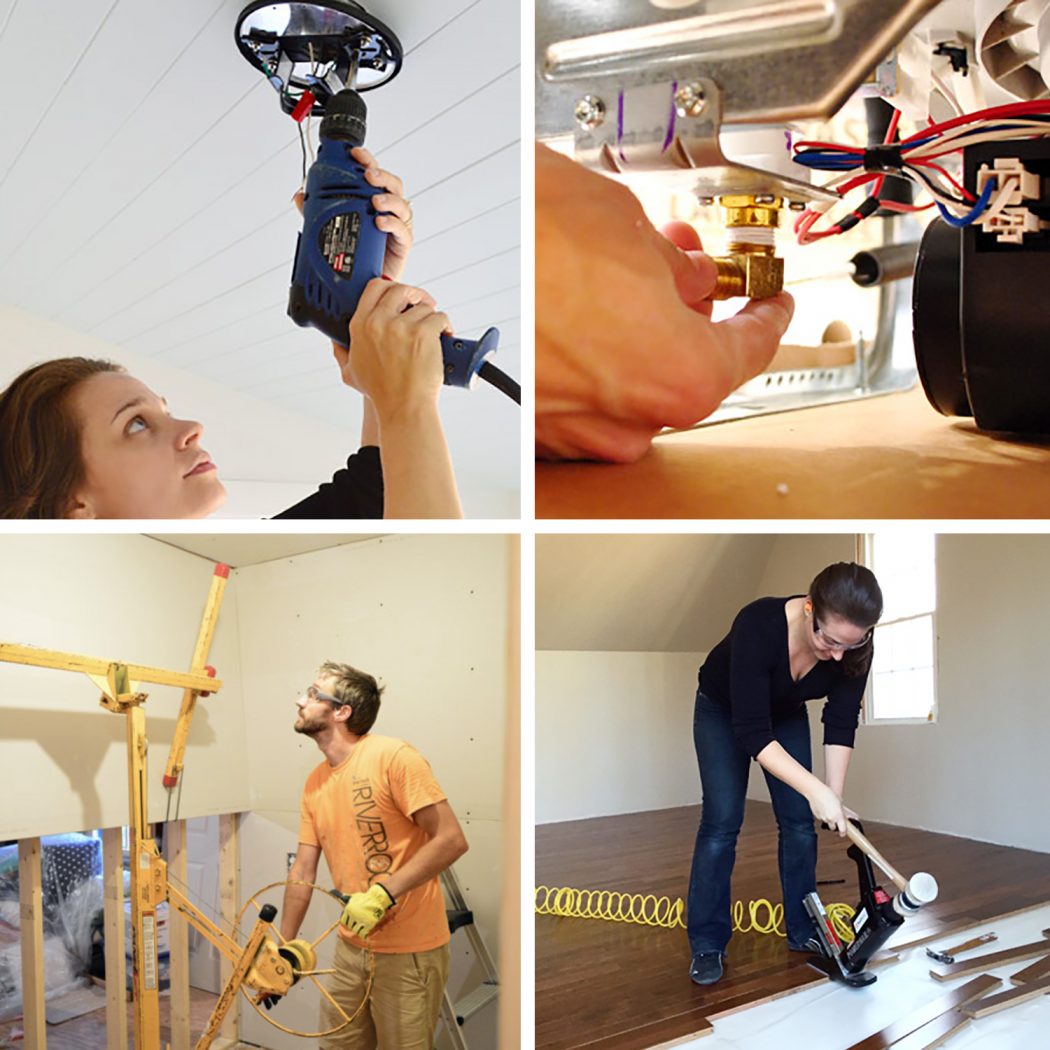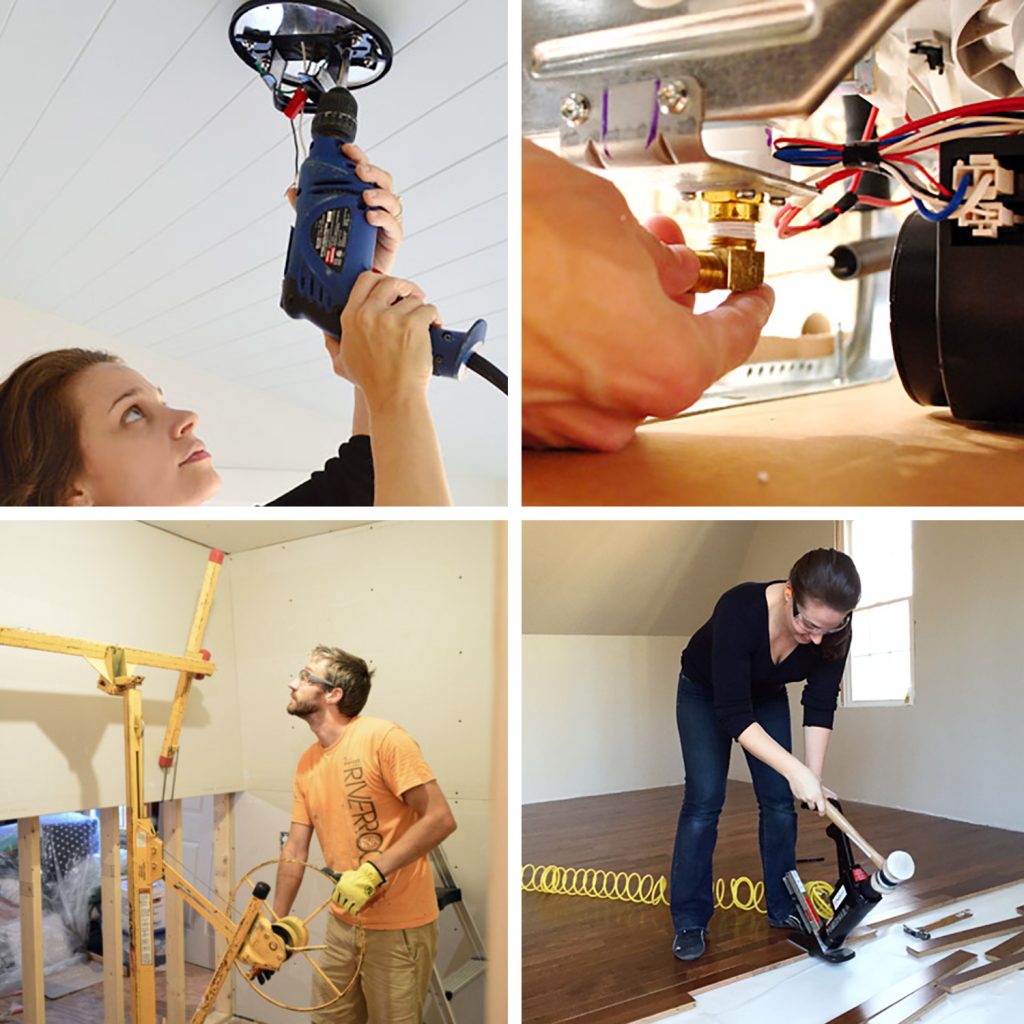 Update: Textured Walls
If you want to hear our original discussion about textured walls (or see some examples of them in the show notes) – check out Episode #135.
And here's some data (you know I LOVE DATA) that we gathered about textured WALLS, which appear to be more common in the western/midwestern portions of the United States (shown in the purple shades below):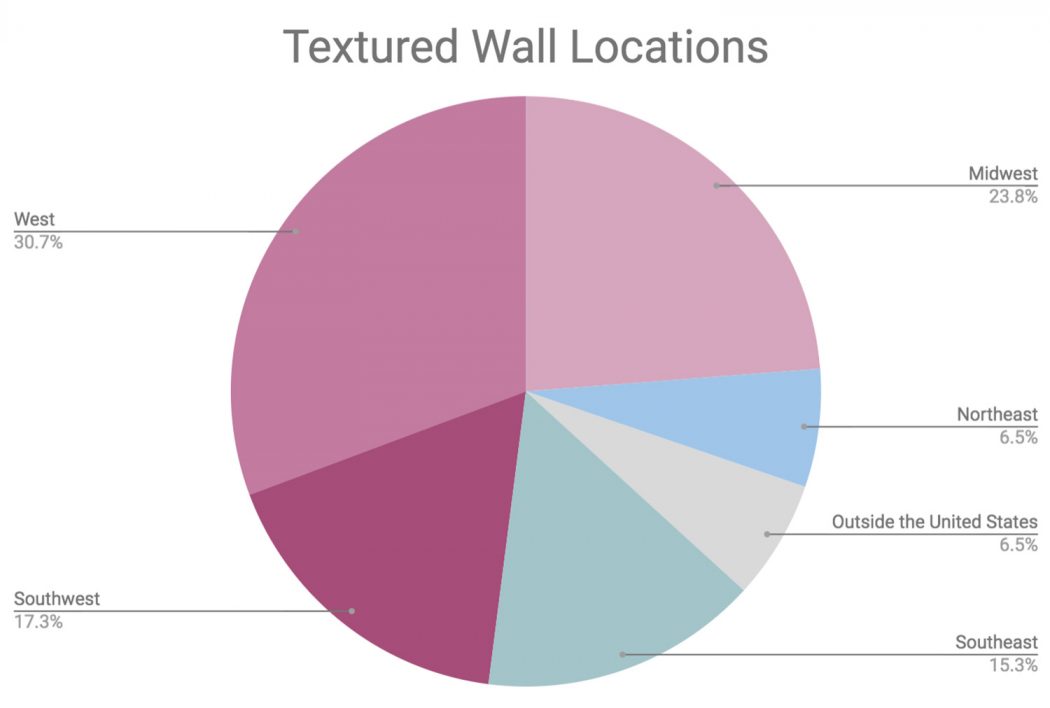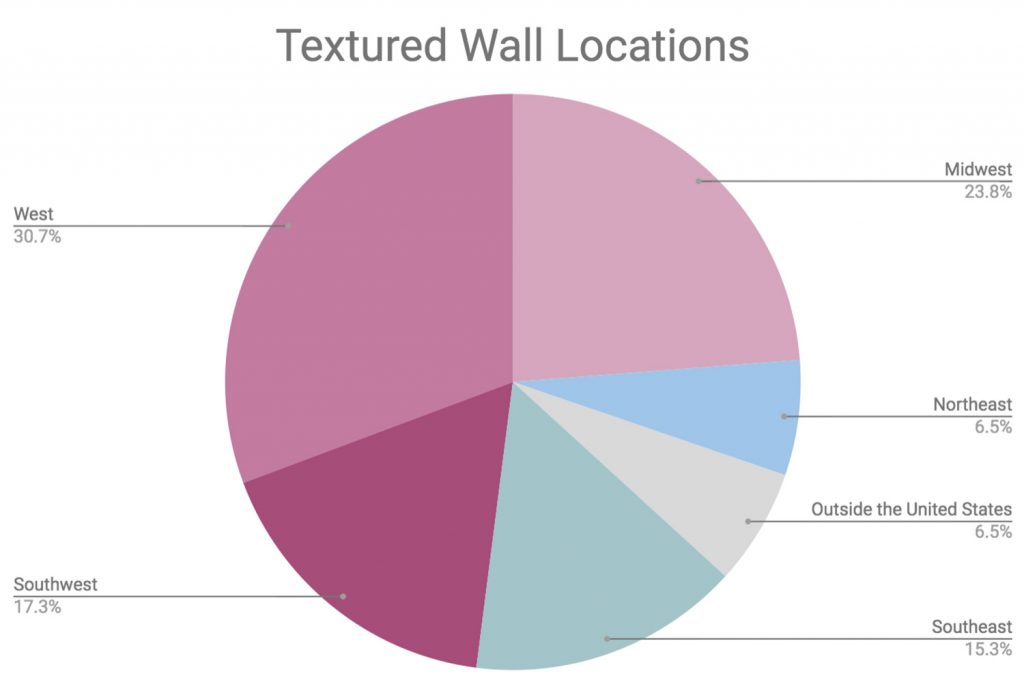 Whereas textured CEILINGS are a bit more evenly spread out: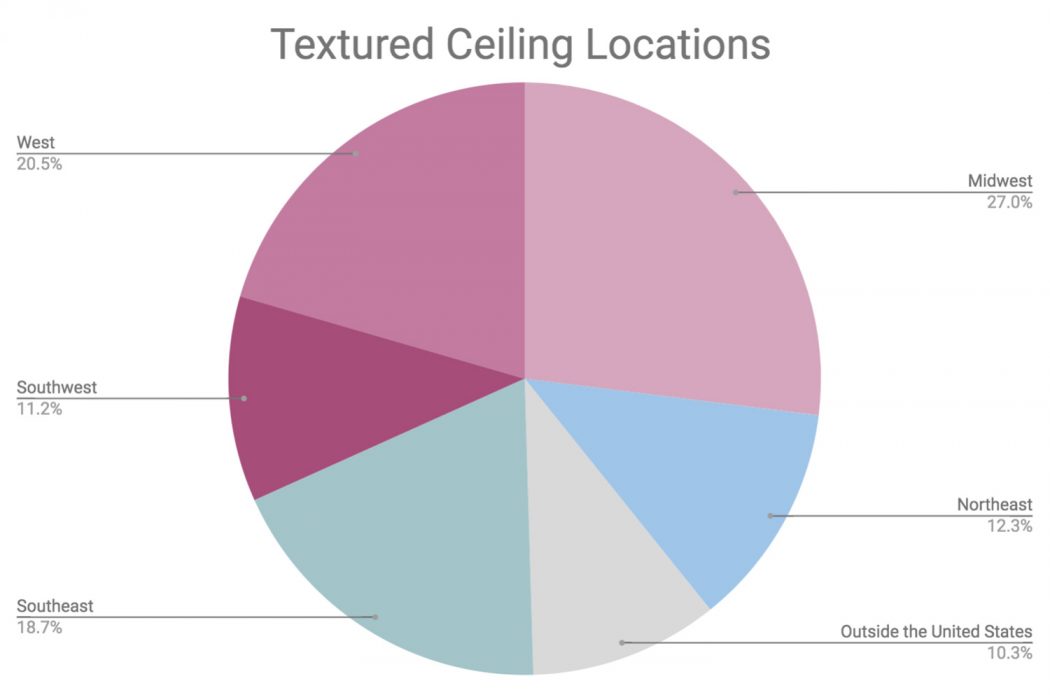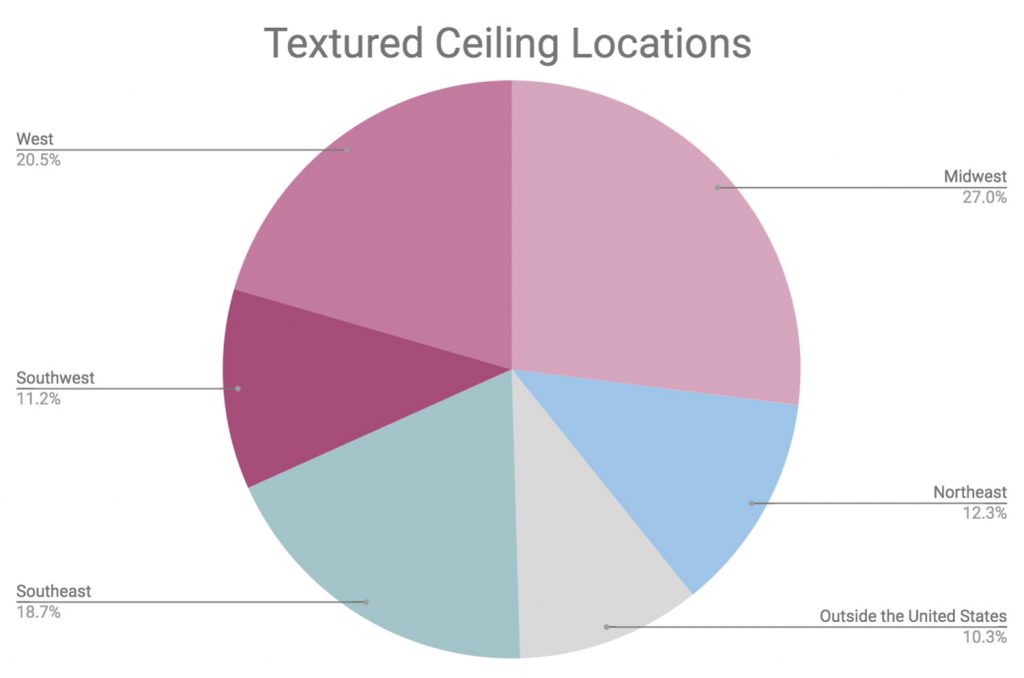 We often get asked for a tutorial for removing textured walls or ceilings, but since we haven't had any of them in any of our homes, we haven't done one – at least not yet. Sorry about that, but I'd check youtube and I bet a million will come up.
And here's some of the orange peel texture "patch" spray that some people mentioned using (with varying degrees of success). Some people said it was super easy, others weren't satisfied with how it matched their existing texture.
We're Digging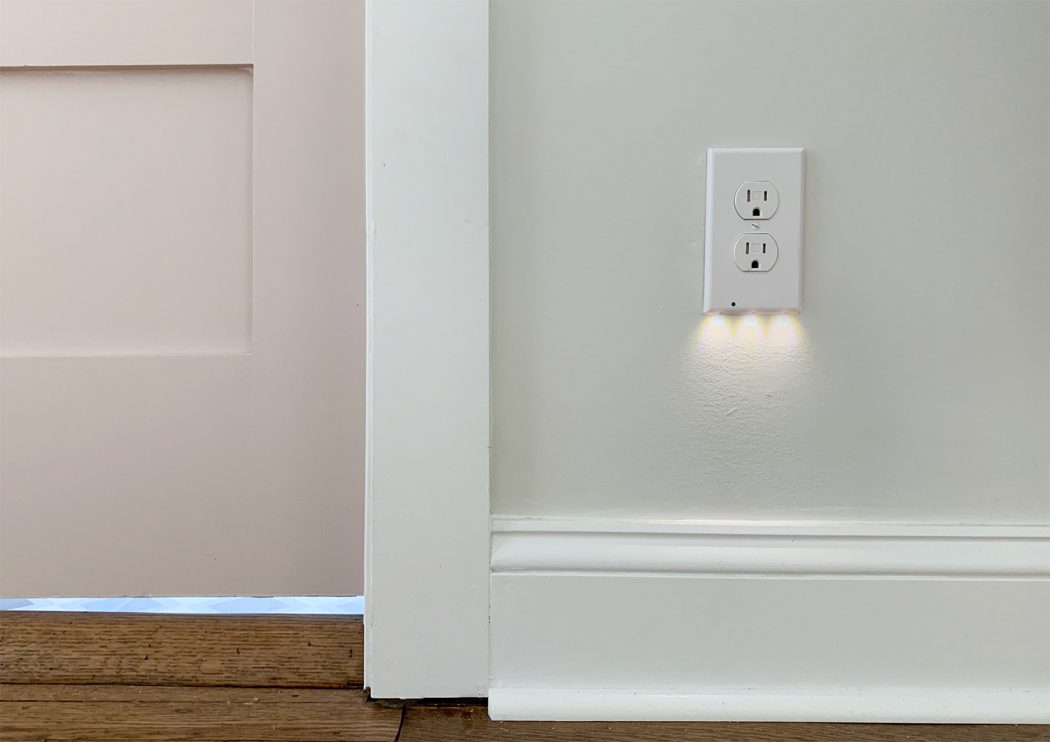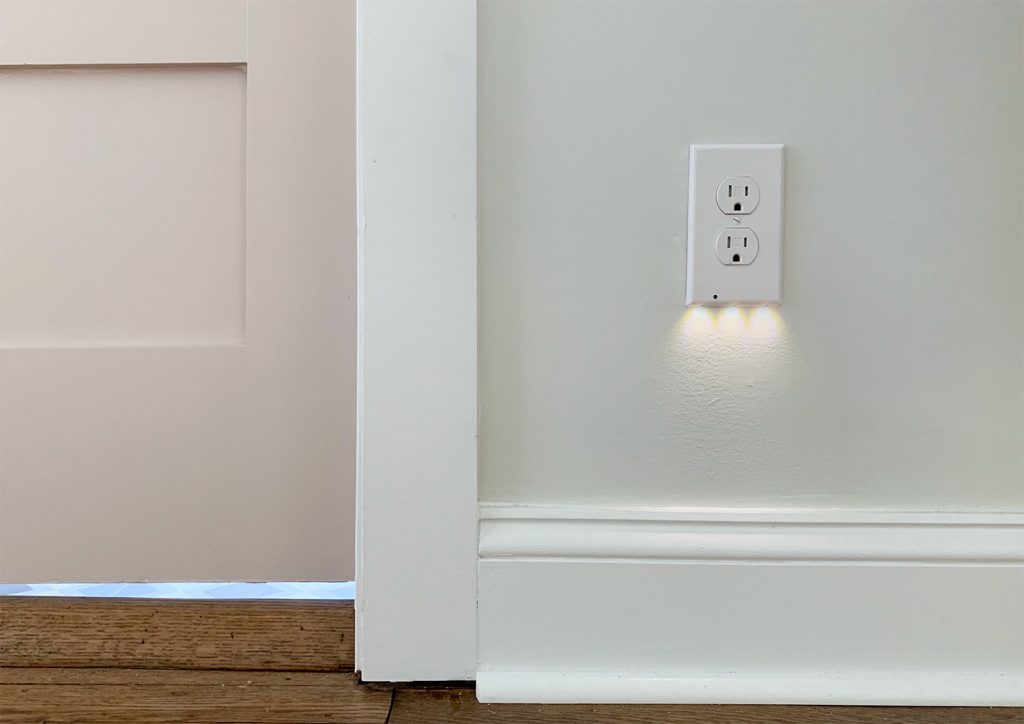 Above is one of the SnapPower nightlights that we installed in the duplex hallway. And by "installed" I mean I unscrewed the old cover and screwed this new one on, just like a normal outlet cover. THAT'S IT. Can't say enough good things about these.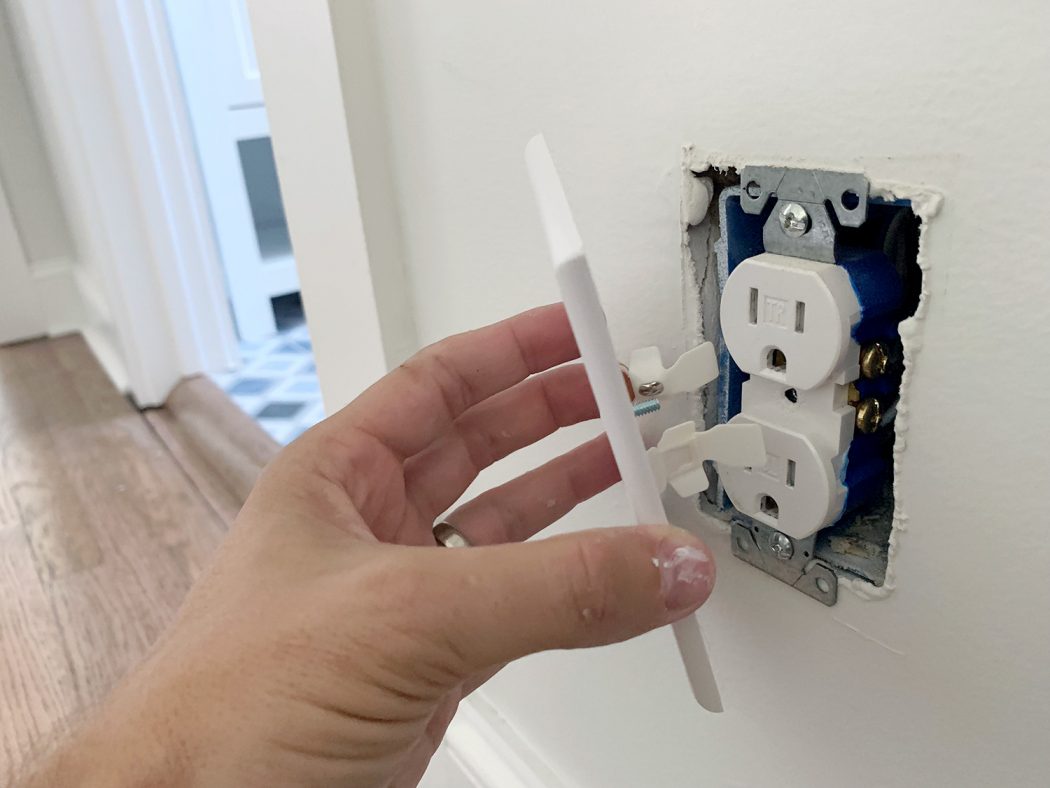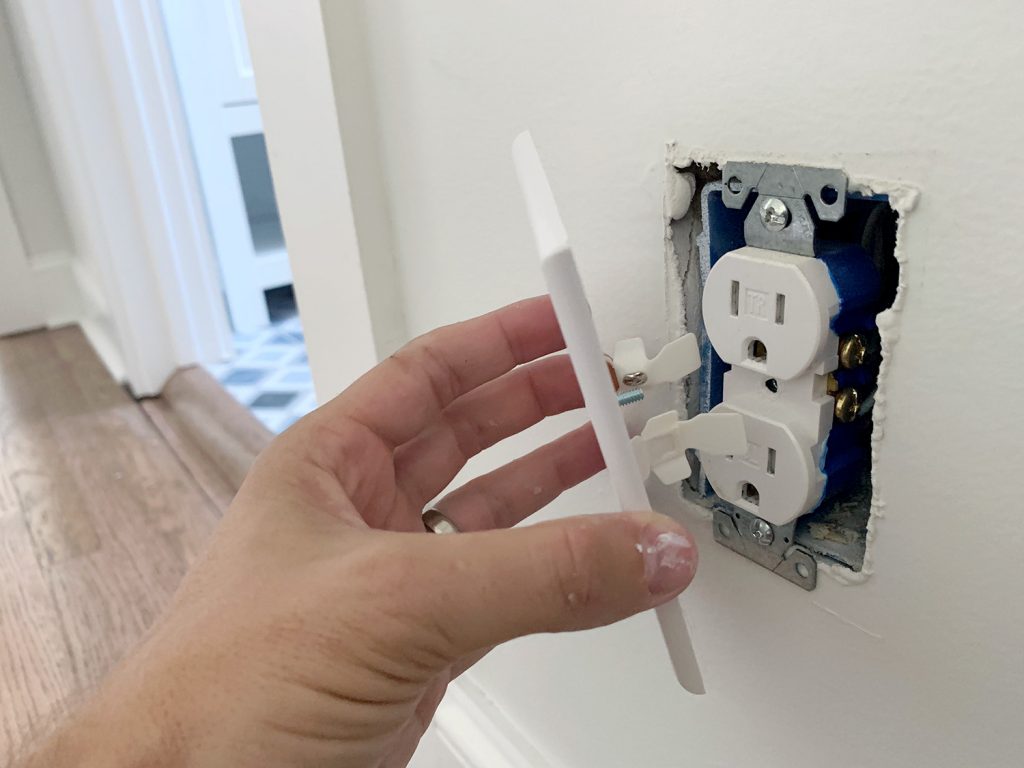 Lastly, here's that Thayer's Facial Toner with 4,000+ five star reviews that Sherry has added to her skin & face care routine. It's under $9 for a big 12 oz bottle, and she puts some on a cotton ball and wipes it all over her face every morning along with her other magic kitchen/face things. (Don't ask me how that works – but she detailed it here).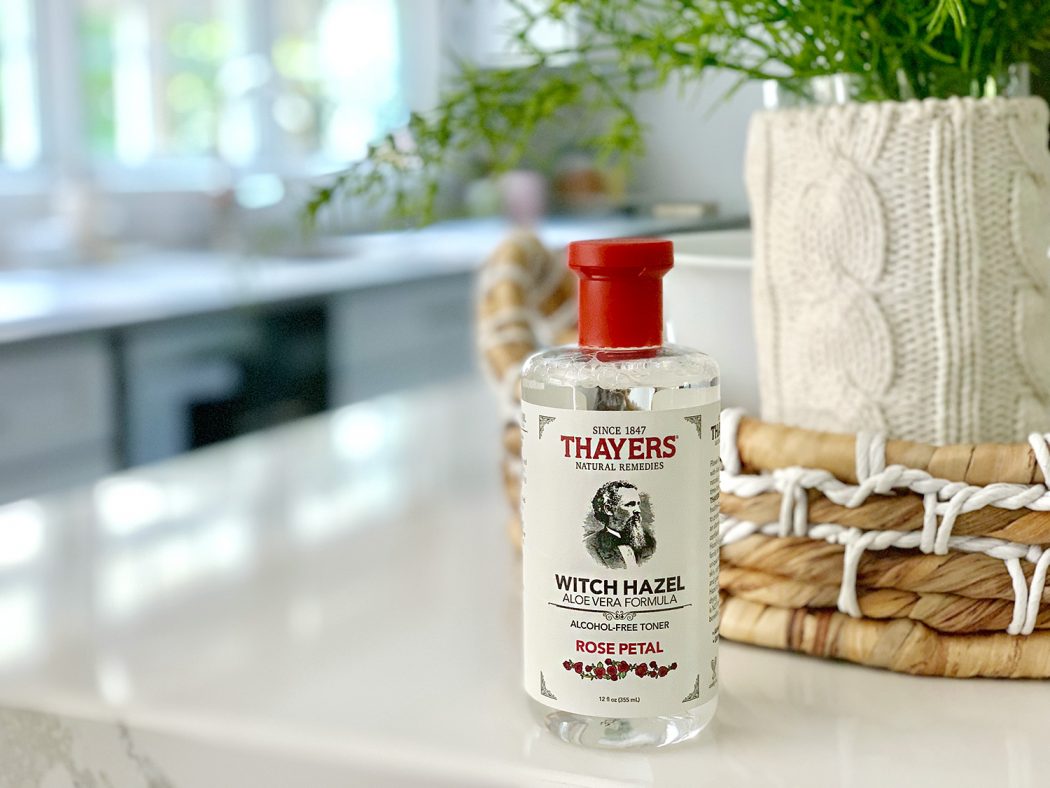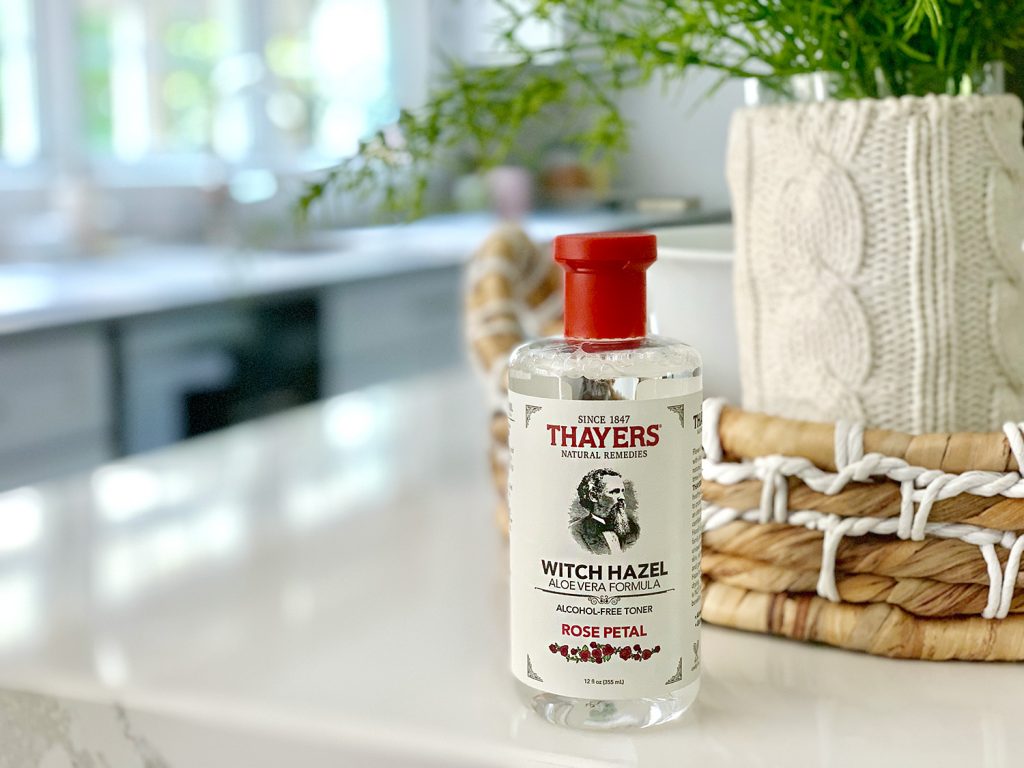 If you're looking for something we've dug in a past episode, but don't remember which show notes to click into, here's a master list of everything we've been digging from all of our past episodes. You can also see all the books we've recommended on our Book Club page.
And lastly, a big thank you to Grove Collaborative for sponsoring this episode. Sign up at Grove.co/YHL and spend your first $20 to receive a FREE gift: a trio of Mrs. Meyers cleaners, a 60-day VIP Membership AND a surprise bonus gift on top of all that.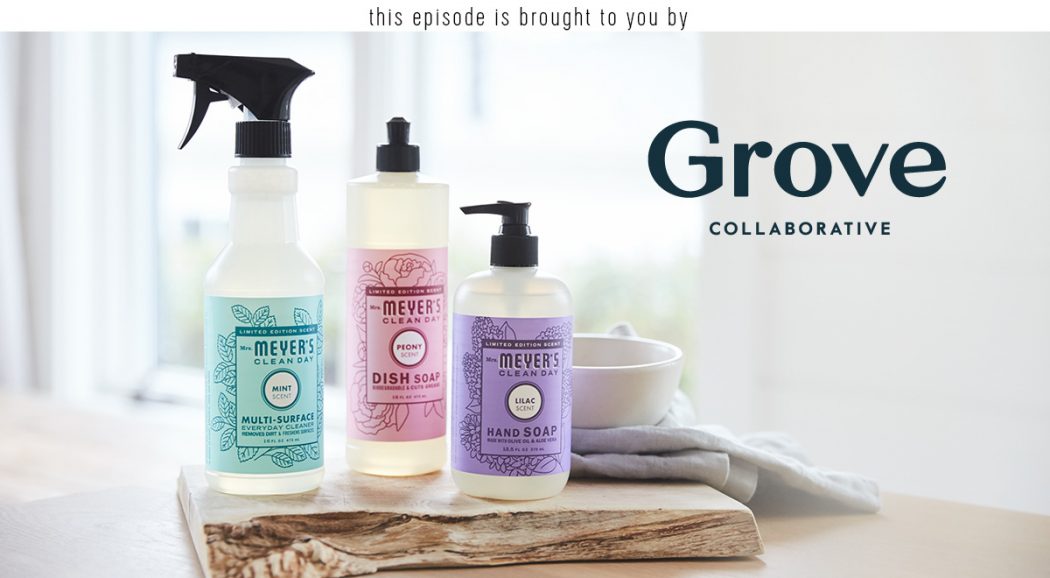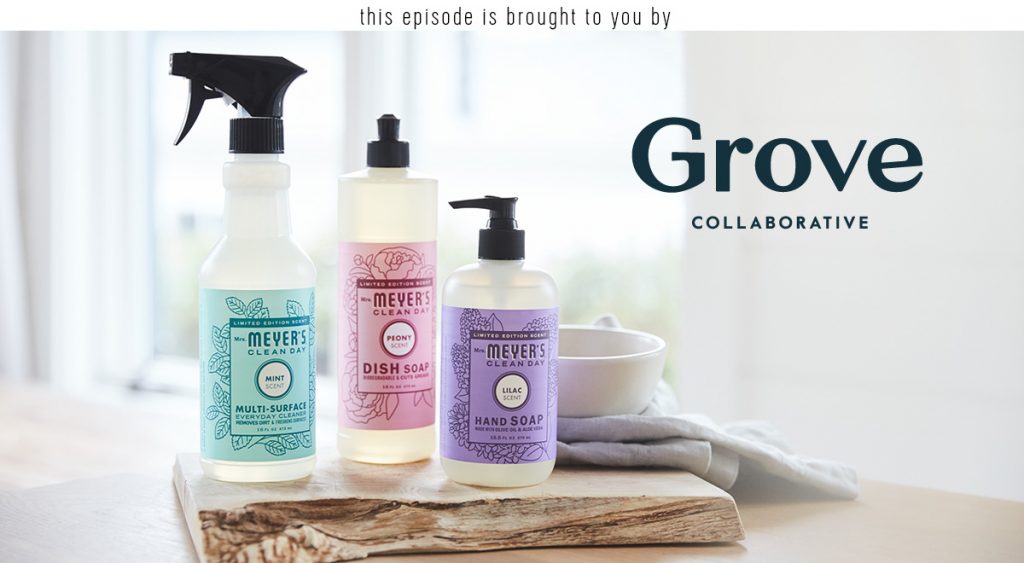 Thanks for listening, guys!
*This post contains affiliate links*