This week we're sharing a simple kitchen change that made it WAY more efficient for us (we're kinda kicking ourselves for not doing it sooner). There's also an update on some duplex delivery drama and we're sharing three specific tips for book lovers who actually want books on their shelves (as opposed to filling them with a ton of decorative objects). Plus, the new show on Netflix that's debatably as life-changing to us as Marie Kondo's (we LOVED it – and we also chat about Marie's show too).
You can download this episode from Apple Podcasts, Google Podcasts, Stitcher, TuneIn Radio, and Spotify – or listen to it below! Note: If you're reading in a feed reader, you may have to click through to the post to see the player.
What's New
In retrospect, Sherry and I realized we took ZERO good pictures of the appliance delivery (we blame it on stress – ha!) so the best visual evidence of the dented fridge is this video screen grab below: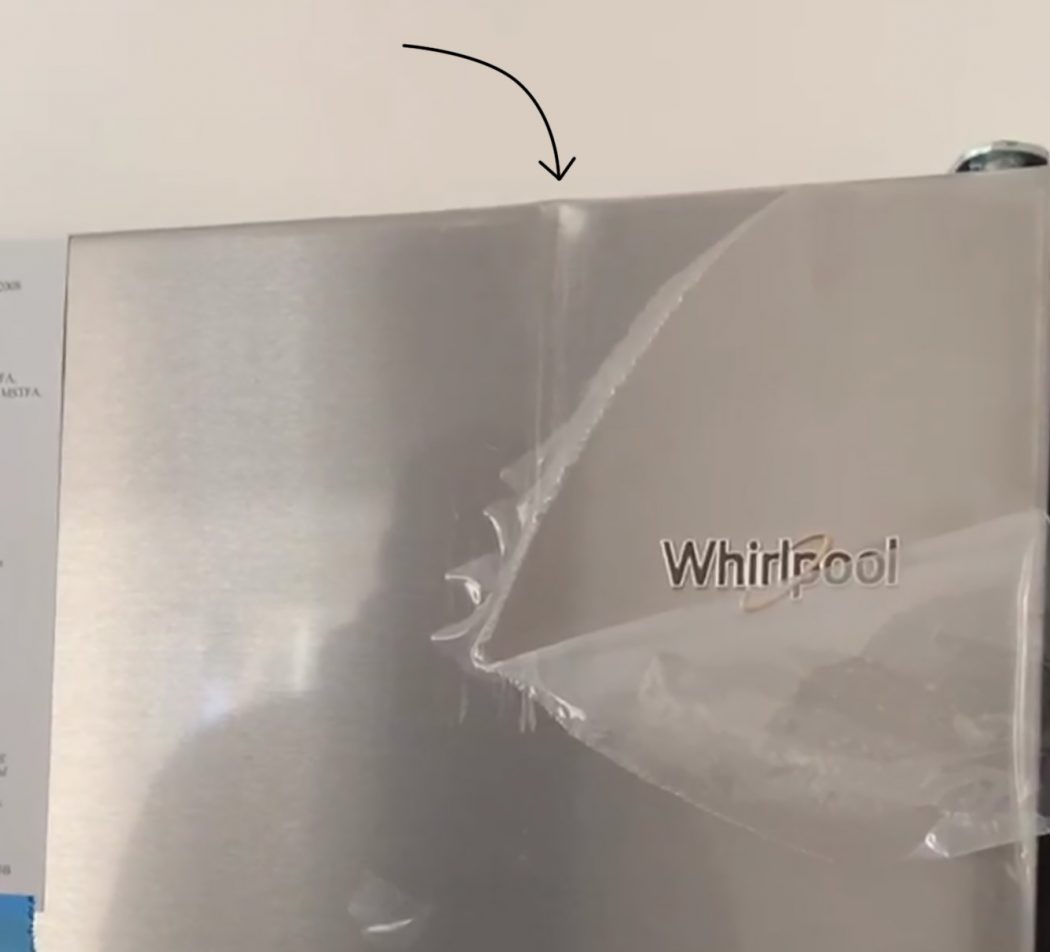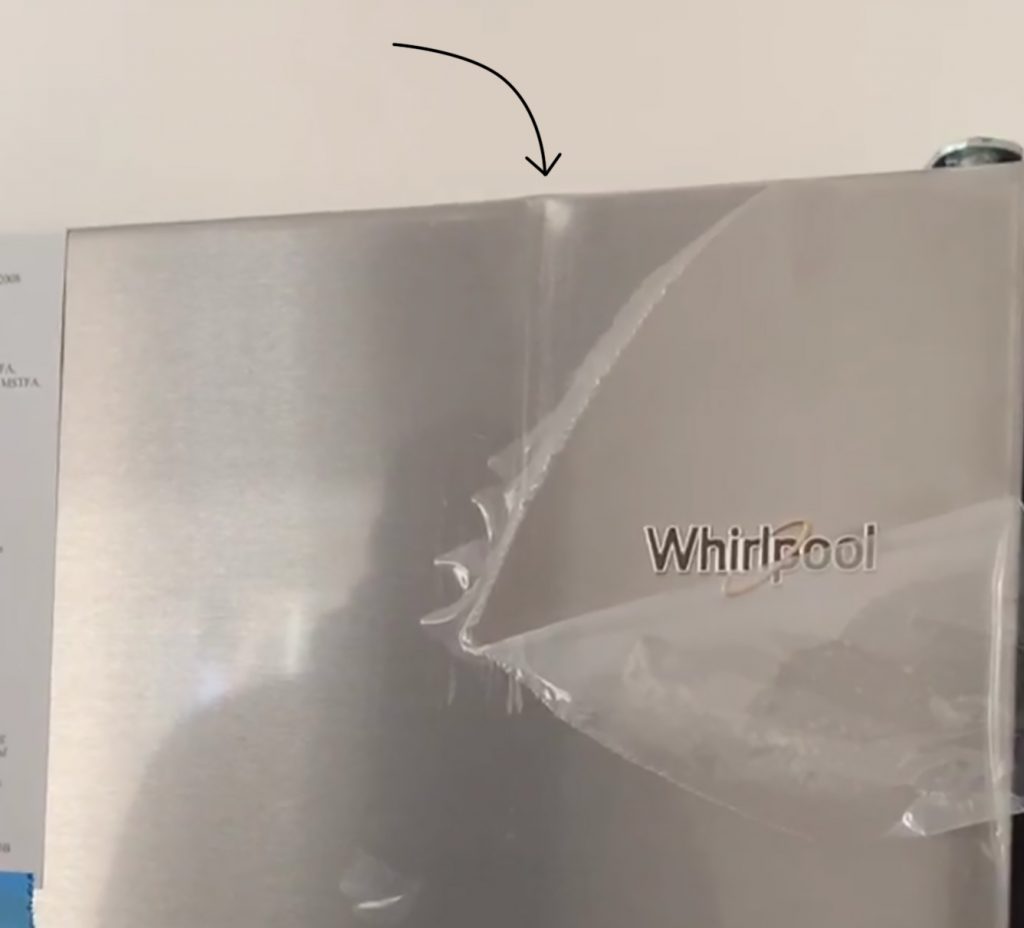 But again, the good news is that the fridges fit perfectly and look great in the kitchen. We didn't peel the plastic off everything yet so the other appliances (the range, washer, and dryer on each side) look a little funny in place, but once everything's settled we'll be sure to take more photos.
Updates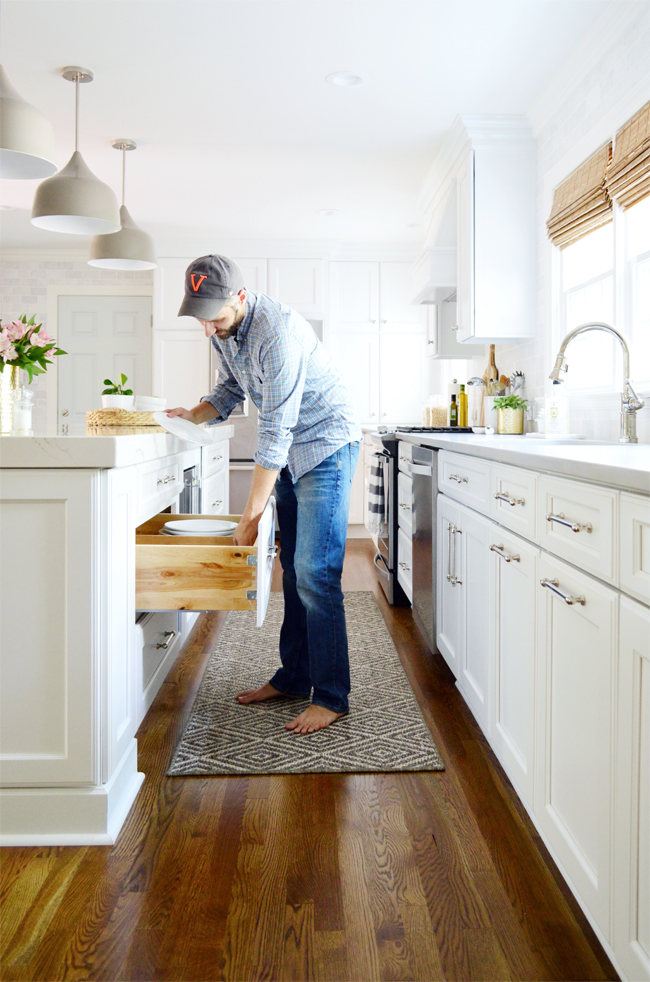 That photo above is from our original post about our kitchen drawer organization. You can see how the placement of those dishes felt very convenient to the dishwasher behind it.
But now that we moved all of our dishes and utensils to the drawers on the other side of our microwave in the island, they're all on the SAME SIDE of the dishwasher as the cups and mugs that we store in the upper cabinets next to the stove… which makes unloading SO MUCH EASIER. No more going back and forth around the dishwasher.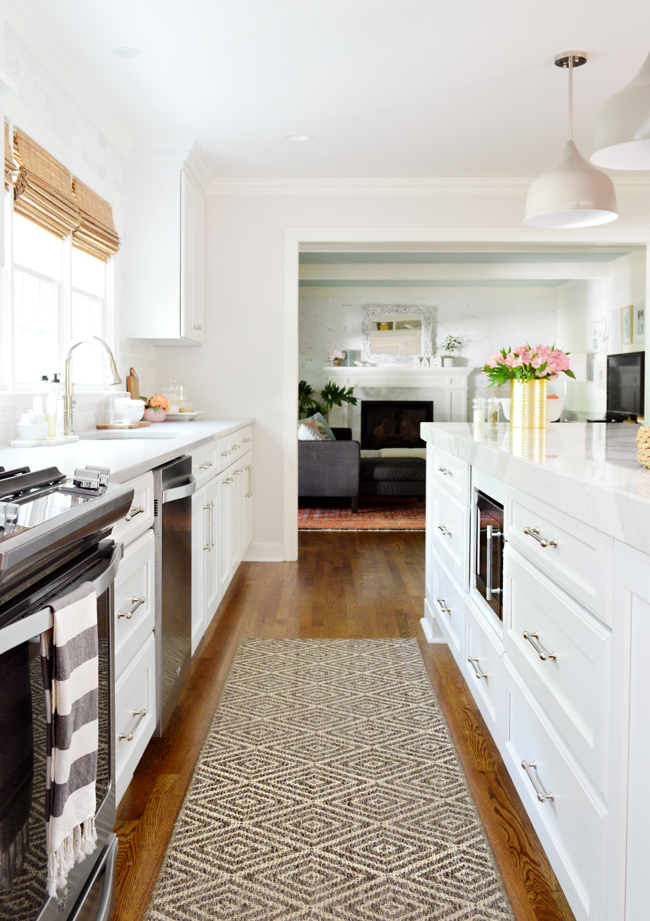 Can We Just Talk About
Above is a trailer we found for Instant Hotel, the new-to-Netflix show we can't stop telling people about. It's basically a reality competition for who has the best Airbnb and it's full of design inspiration, advice for vacation rentals, and TV dramatics. We LOVED it.
The trailer above only shows contestants and homes from the first half of the season, so you won't see Shay (who many of you think is Sherry's doppelganger) but here's a screen shot of her with her partner Mikey below. You gotta love that subtitle.
Listener Question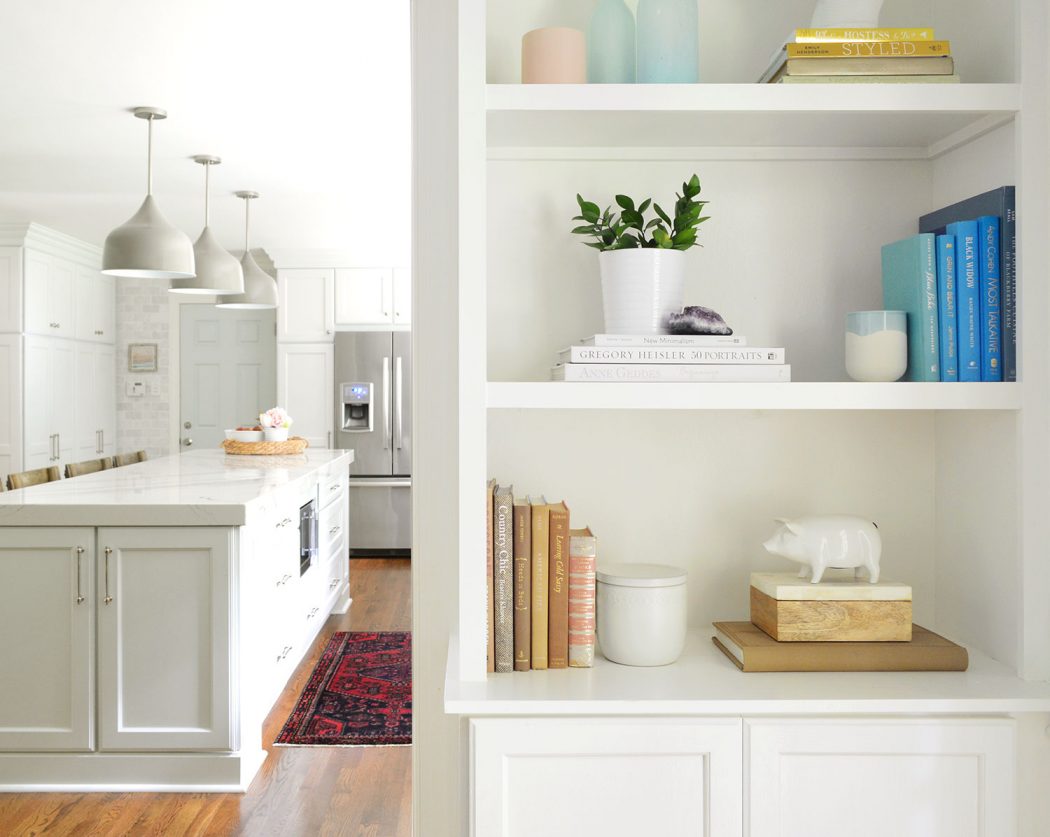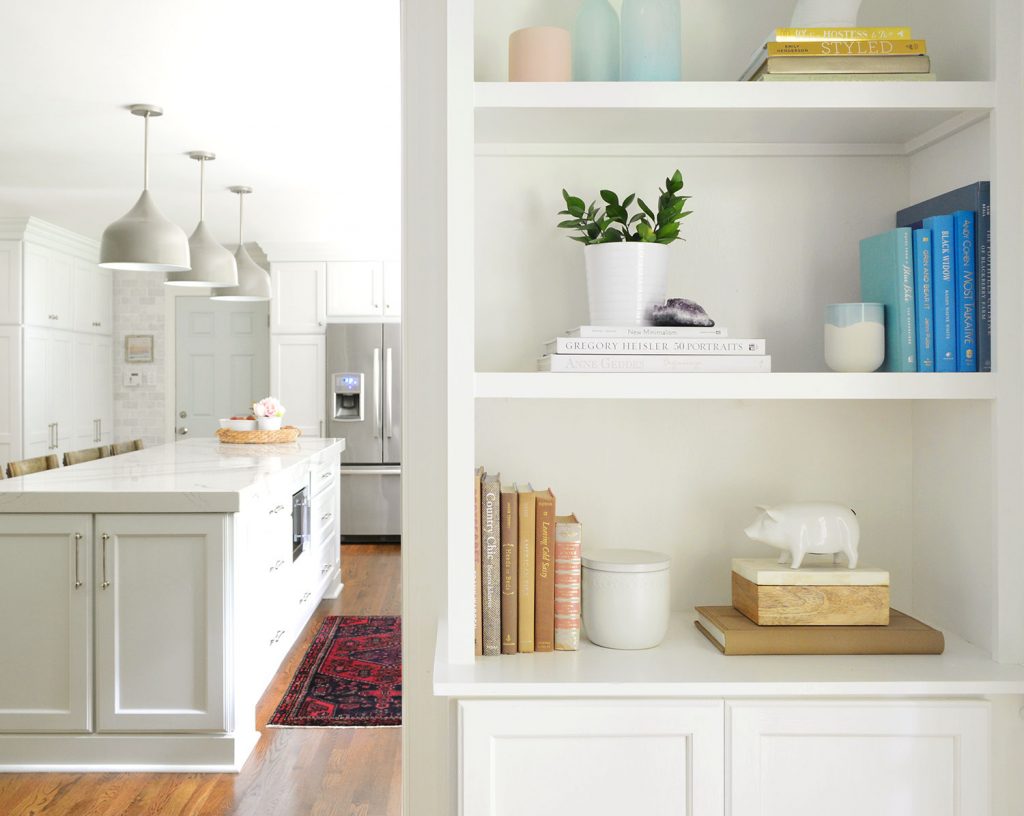 Those are our living room built-in bookcases, which admittedly don't look super book heavy (especially after we simplified them as part of our cozy minimalism experiment), but you can see below that they were much more book heavy when we first filled them up: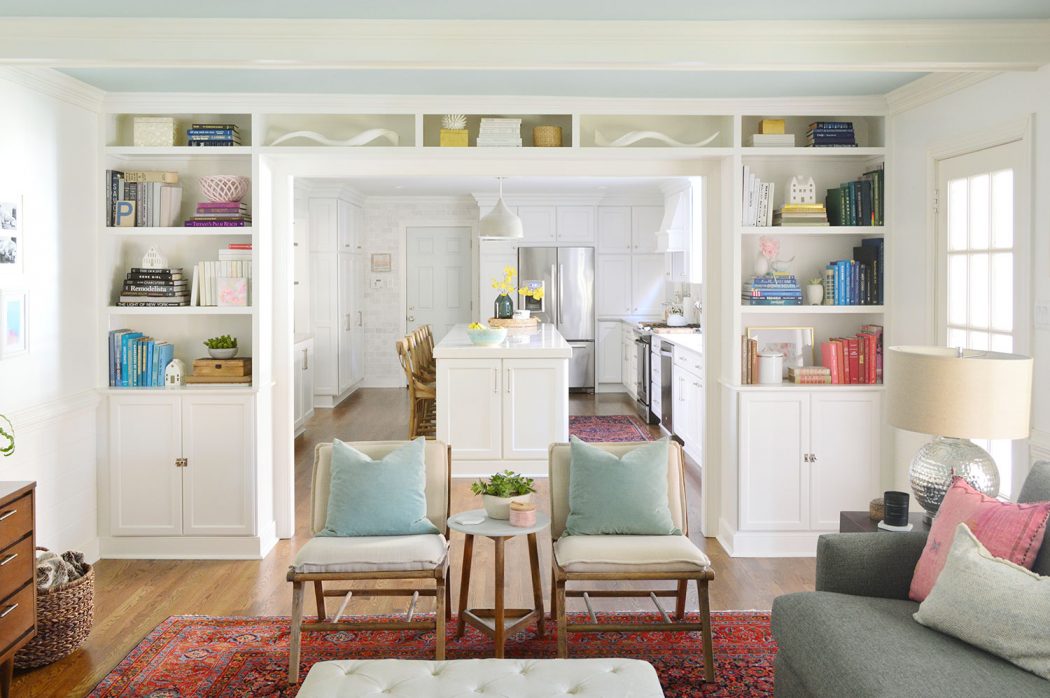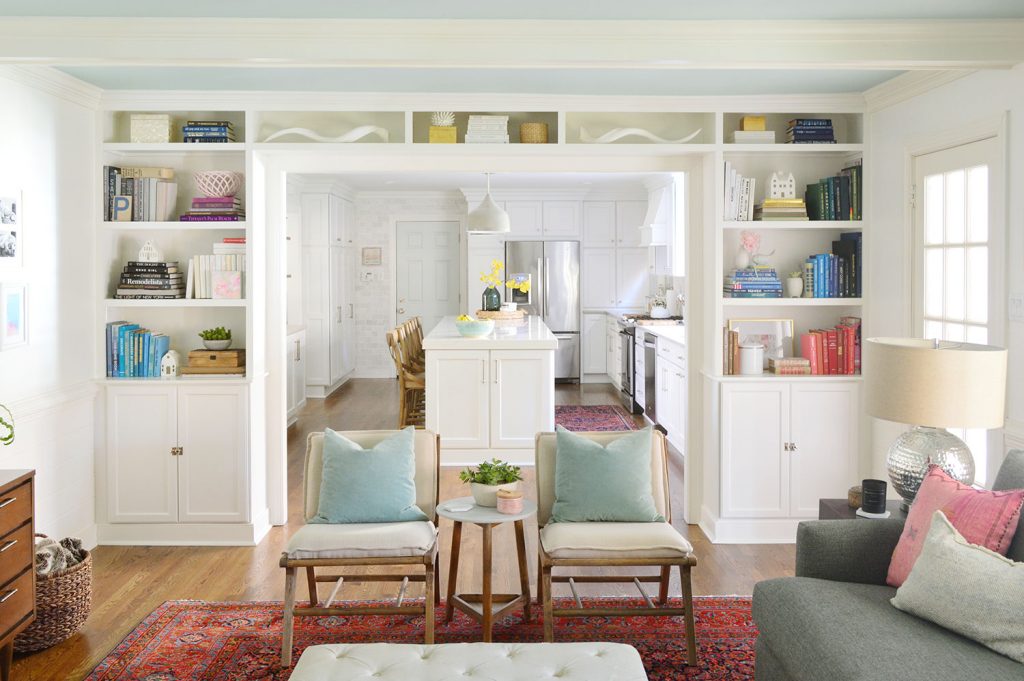 And below is a shot of one of our office bookcases (there's a matching one on the other side of the desk too). They each have a mix of books, magazines, and a few decorative objects.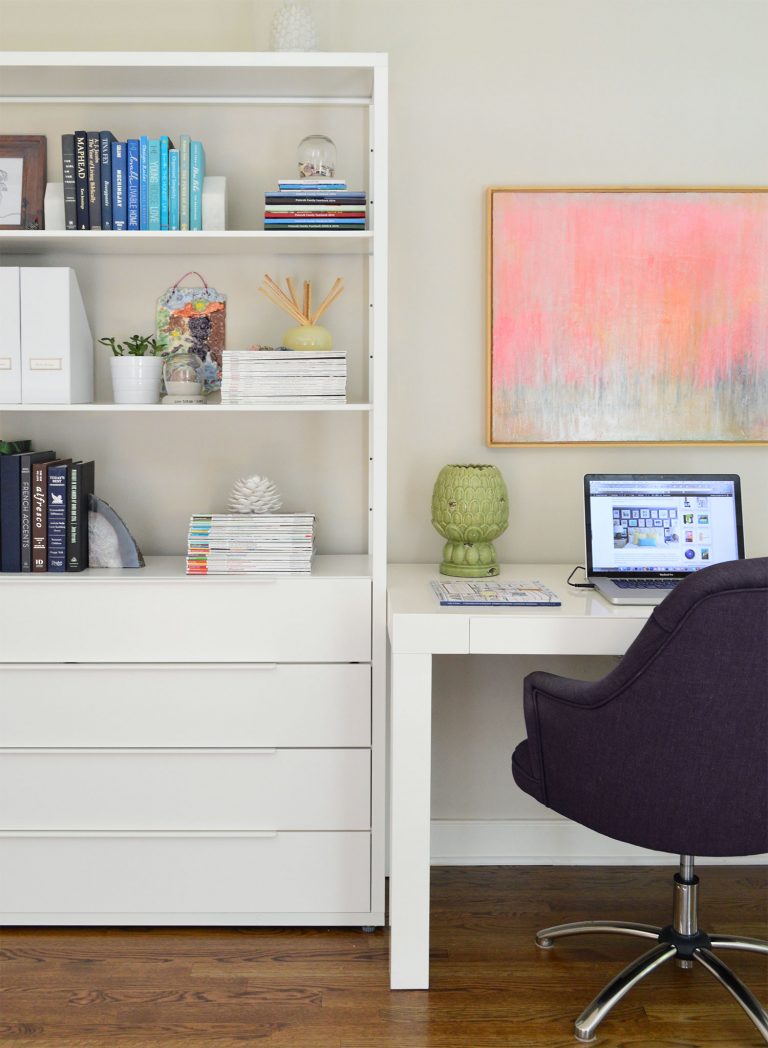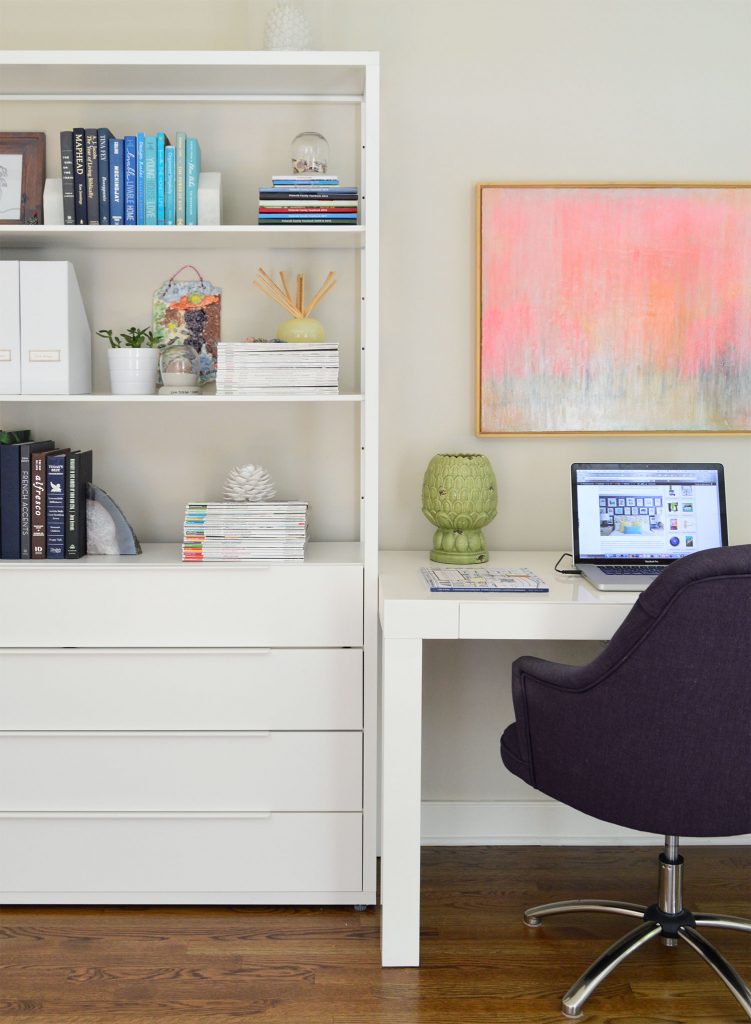 And here's a peek at that section of our second book, Lovable Livable Home, where we featured that top right bookcase packed full of books (it looks great!). And the book lover we mentioned who likes to store her books by category is the bottom right photo (the lowest shelf is what she rereads the most often, the second shelf is non-fiction, the third shelf is fiction, etc).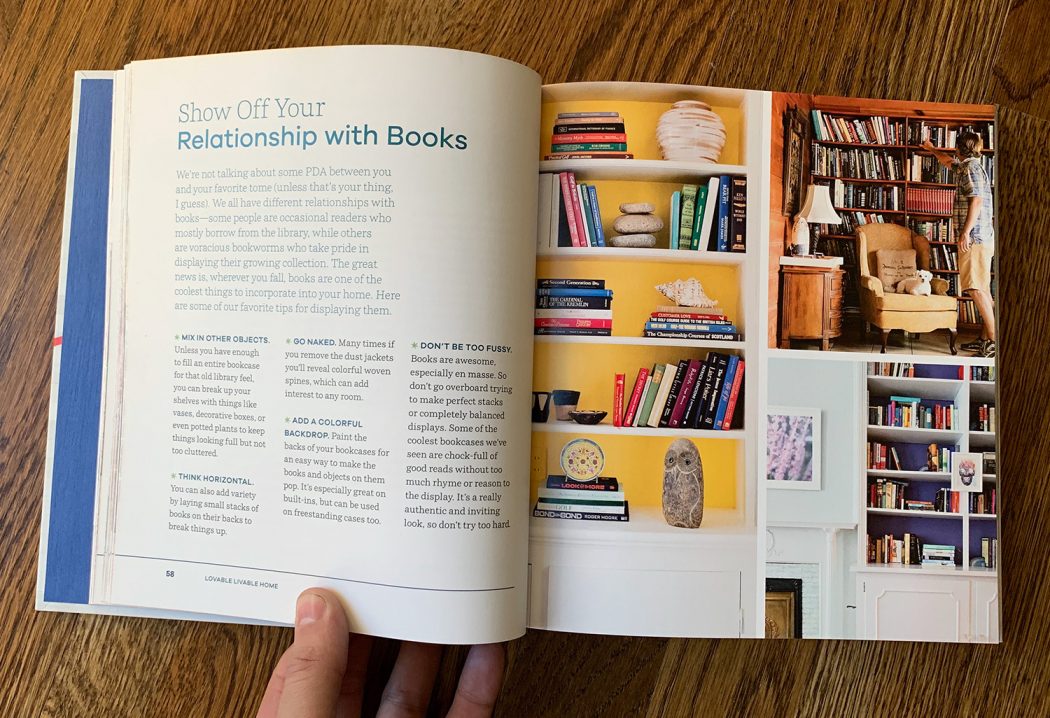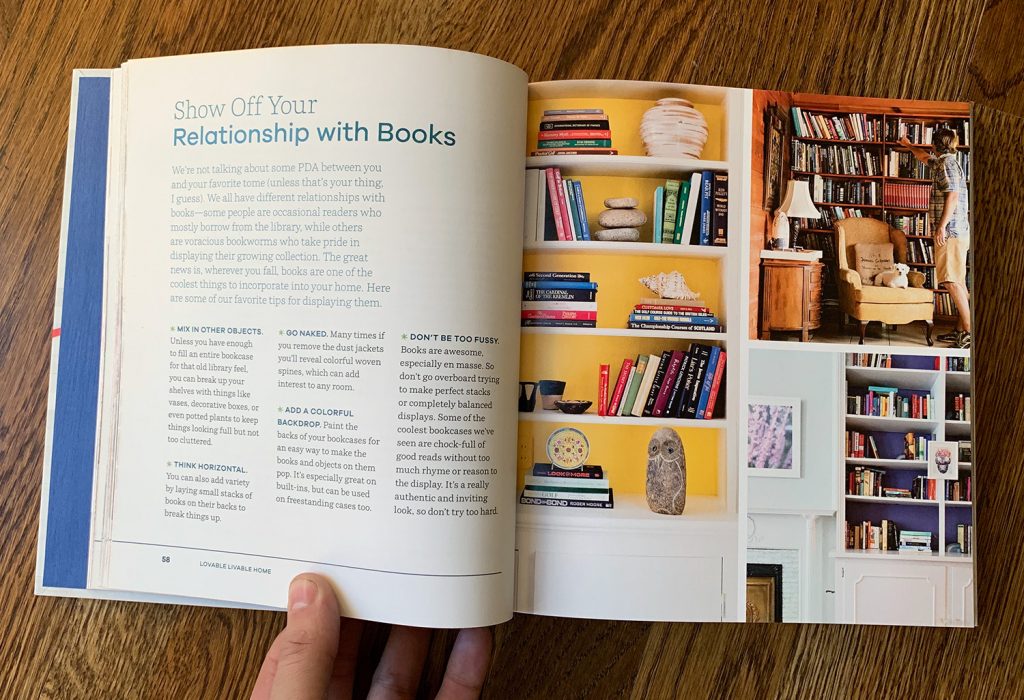 Like a couple of the examples above, we also painted the backs of the bookcases in our last house – it was an $11 project! And before you judge us for not having ANY books on those shelves, they were only deep enough to fit small paperback-sized books, which stunk. But that's what inspired us to make sure the floor to ceiling bookcases that we built for our current house's living room were deep enough for books – even large hard cover ones.
Also, Episode #85 is when we discussed the backward book trend, if you want to dive more into the "hot topic" of decorating with books.
We're Digging
Above is the trailer for Marie Kondo's Netflix series, Tidying Up, and you can also check out the book that started it all.
Below is the new wireless phone charger & mount we got for our car (it's $25). It's still wired itself, but now we can just place our new phones into it & they automatically charge without having to wrestle a cord. We have it clipped to our vent, but it comes with an option for sticking it to your dashboard too.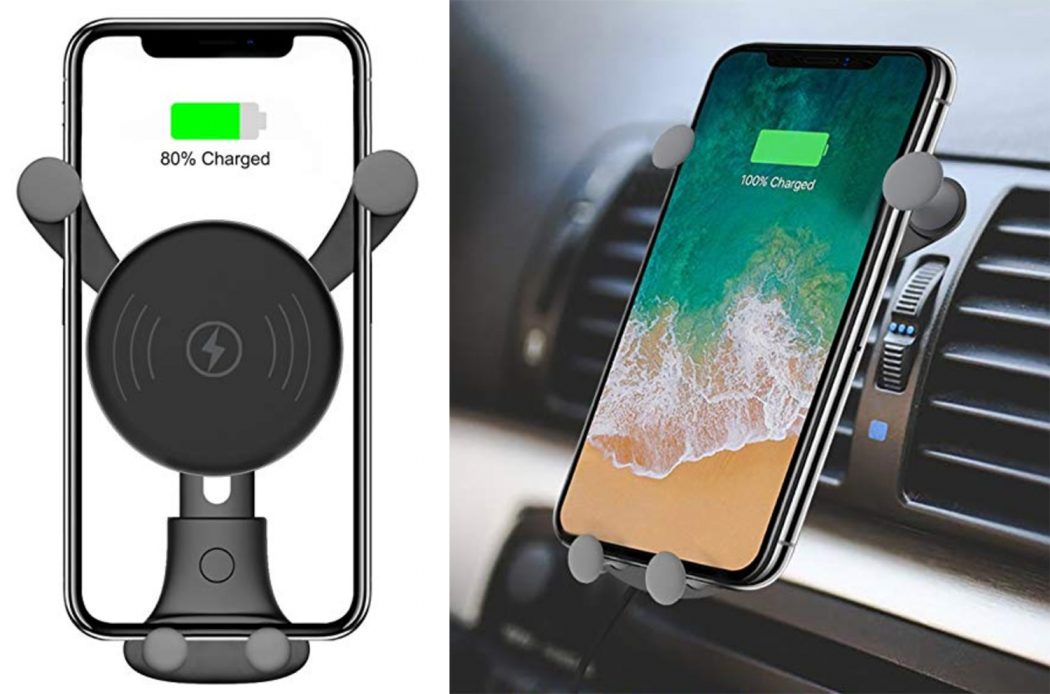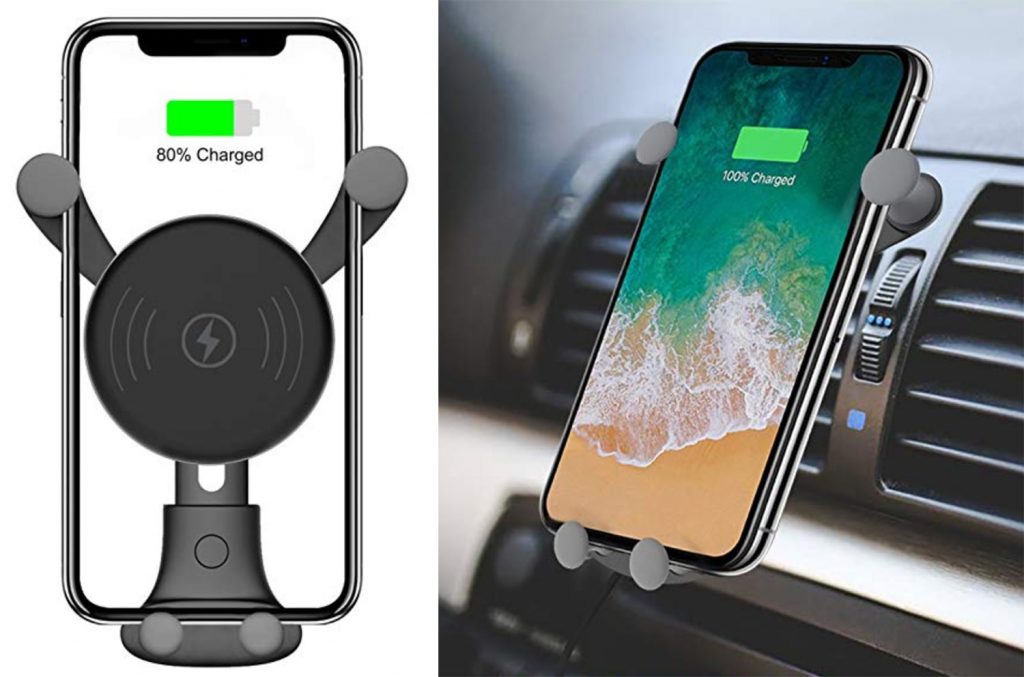 If you're looking for something we've dug in a past episode, but don't remember which show notes to click into, here's a master list of everything we've been digging from all of our past episodes. You can also see all the books we've recommended on our Book Club page.
And lastly, a big thank you to Annie Selke for sponsoring this episode. Be sure to check out her new rug collection with Bunny Williams at annieselke.com/YHL. And take 15% off any order with code YHL15.
Thanks for listening, guys!
*This post contains affiliate links*