Last weekend marked our sixth wedding anniversary. As you've come to know from us, we like to celebrate with some family time, a good meal, and a few pictures to remember it all by. Actually, one of our few goals for commemorating each year is to get a family portrait (which we hung as a collection in our last house). It started off very casually on our little point and shoot. Then it started involving tripods and camera remotes (you can thank Clara for that). But this year we went super simple and just broke out the iPhone on a family walk. I snapped this guy with my own hand.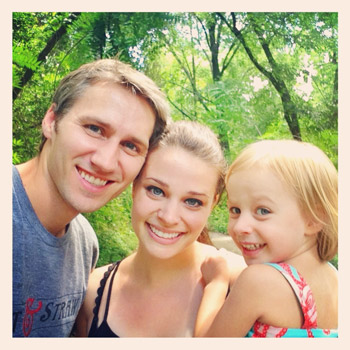 We also tried to get a second version with us kissing. Clara loves making funny faces at herself since it's on "facetime" mode when we're taking these photos – so we ended up with this.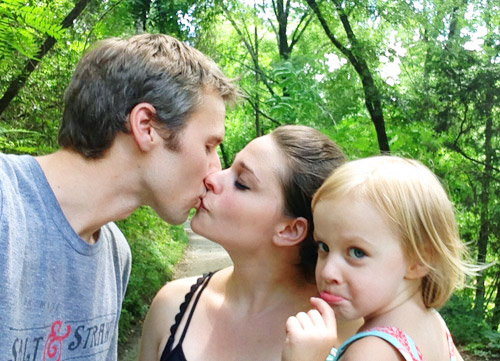 It was the most successful family photo session to date. A few clicks of the camera and we could get on with our walk having captured one shot with everyone smiling (the first one). It was an anniversary miracle.
We were on Belle Isle, one of our favorite spots in Richmond because it has lots of nature to enjoy as well as some history. So we got some exercise in and Clara loved exploring.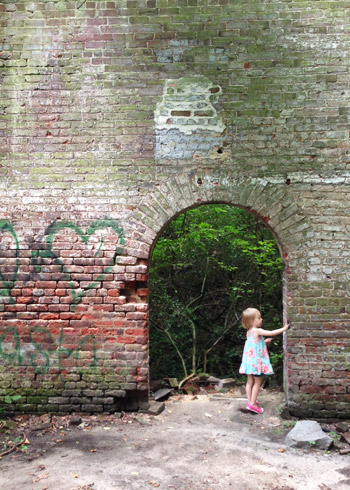 Since we were downtown, we used it as an excuse to try out a pie restaurant that we've been wanting to hit up. Yup, a pie restaurant. We both got savory pies (since it was lunch time) but they do offer sweet ones as well. If we were getting married again we'd totally ask them to cater.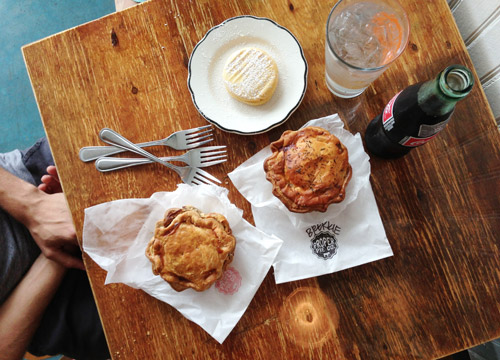 The festivities were interrupted momentarily by nap time (which translated to work time for us) but Clara woke up just as Grammy arrived to babysit so we could enjoy a date night at Cinebistro, one of those dine-while-you-watch movie theaters.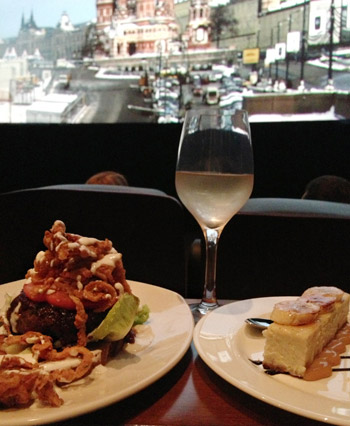 We saw The Heat, which we thought was really funny. We enjoyed it nearly as much as our banana cheesecake (and recommend that everyone watching it attempts to eat cheesecake while doing so). All-in-all, it was definitely one of our more low-key anniversaries (here's what we did for our first & second, third, fourth and fifth), but with such a jam-packed Fourth of July weekend it felt pretty darn perfect.