Here she be, all ye merrymakers of the world: our 2012 family Christmas card.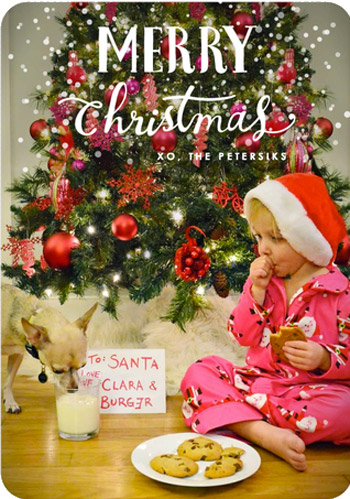 Obviously it's a play on the tradition of leaving some milk and cookies out for Santa, with a nice dose of the reality that unattended food at our house doesn't stay unattended for very long. By some miracle we were able to get this shot without having to Photoshop the two of them together. Usually Clara is all up Burger's grill – meaning that Burger bolts before the first shot is snapped. But apparently they play well together when there are treats to be had.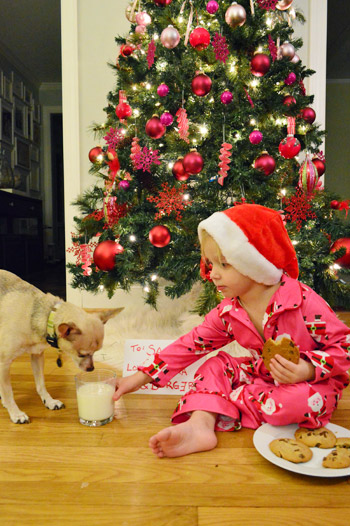 These are just some outtakes from our little photo session, which we actually didn't start until after Clara's bedtime. Again, another Christmas miracle was at work here. She not only was an angel for the shoot (probably because she had a plate full of cookies) but despite the post-8pm sugar rush, she thankfully slept just as well as usual.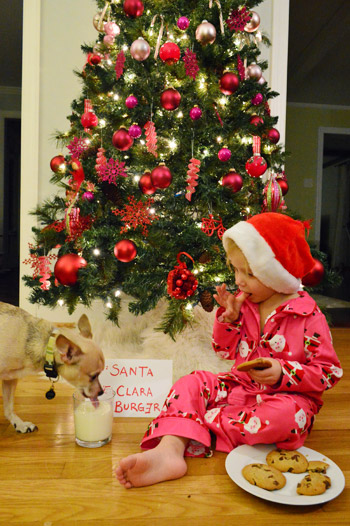 Clara loved the fact that Burger was so interested in the milk ("More cookies for me!") that she constantly tried to invite him to drink more of it.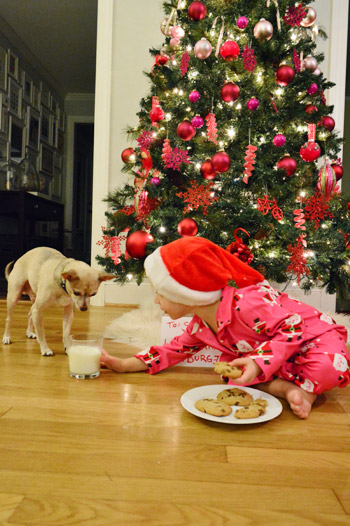 But eventually Burger became more interested in the other snack, which meant we had to pull the plug on the set-up (no chocolate for dogs!).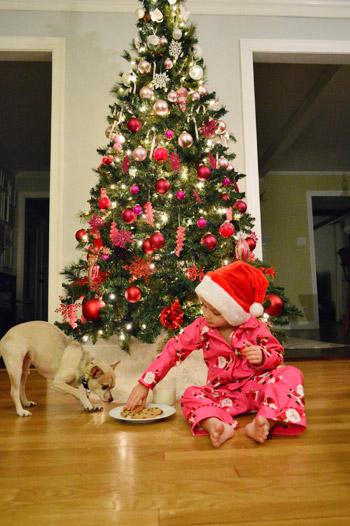 But despite the abrupt end, we're still psyched about the result. Especially since this design at TinyPrints made it even more festive. Yup, we splurged a bit this year (over our usual CVS or Target printing) and went for a heaftier cardstock printing through TinyPrints. But thanks to a free shipping promotion they were running and a coupon code we looked up (thanks Google), we were able to save $30 on our order.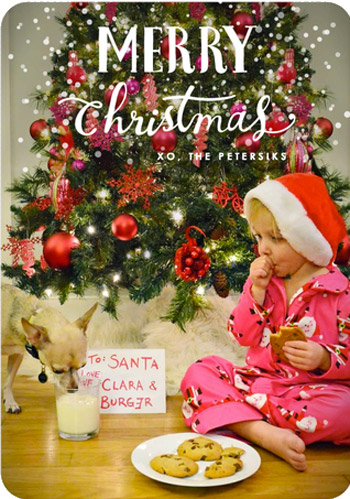 Speaking of past years, here's a quick recap for ya: Here's last year's card: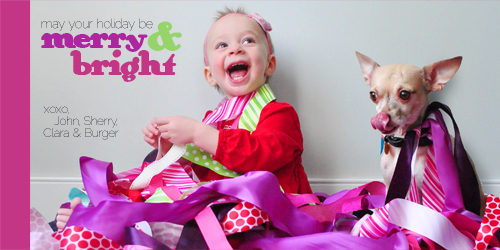 And the one from 2010 (where we actually photoshopped that bow on Clara's head to help long distance relatives remember the she's a she).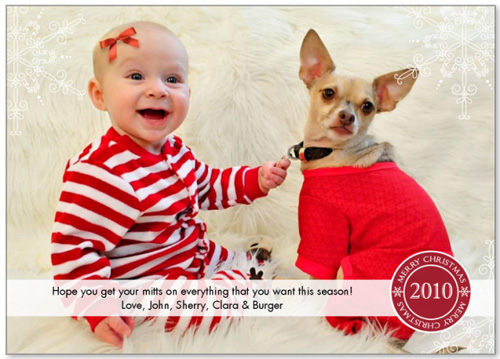 And lastly our card from 2009, while we were still awaiting Clara's arrival the following May…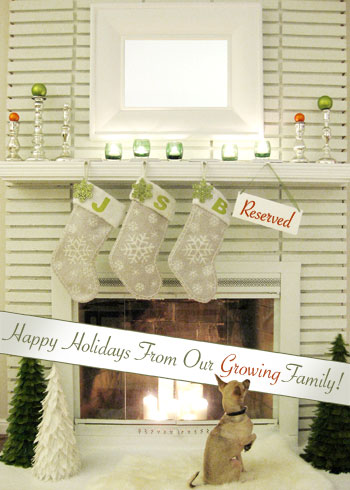 And with that, we're off to spend the rest of Christmas Day with our family. We hope you guys are all having a wonderful holiday and and are enjoying some great food, fun, family time, rest, or whatever else makes this the most wonderful time of the year. And thanks for reading our blog. We're thankful for you.
Update: You can check out all of our favorite holiday decor finds here – many of which are under $15!