Every year we like to drop in before everyone abandons their keyboards for Christmas (or have you already?) to share our Christmas card along with some gushy words of appreciation. So thar she blows: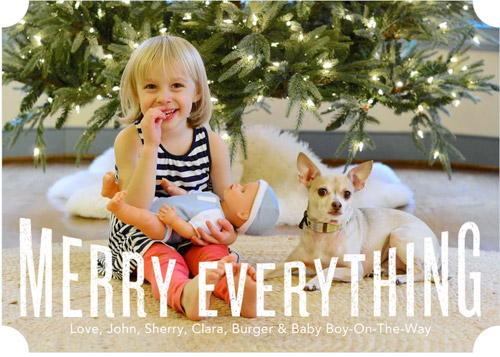 We had a few other ideas planned for our card this year (Clara gift-wrapping Burger, Clara riding her bike with a tiny Christmas tree on the back as Burger ran next to her, etc) but a combination of book deadlines, hospital decorating, showhouse meetings, and bad weather tied us up. Thank goodness for this shot that we miraculously got on the day that we told Clara she was going to have a little brother (I've filed it under "Christmas miracles").
And because we like an outtake or two, we'd be remiss not to pause to appreciate this one of Burger cowering in blurry fear while Clara manhandles Captain Barnacle.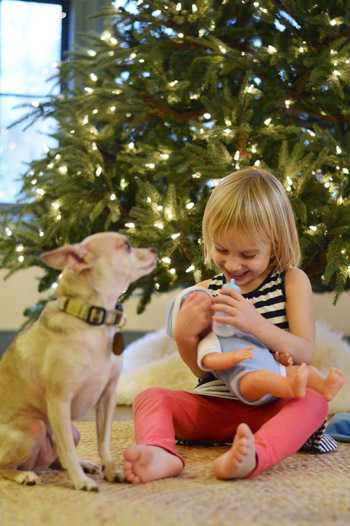 Or this one full of Burger enthusiasm but zero discernible excitement from Clara.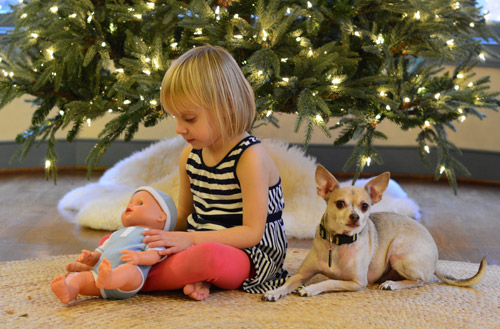 We did get this one of Clara kissing her doll, but Burger is nowhere to be seen, and it's a little reminiscent of mouth-to-mouth resuscitation.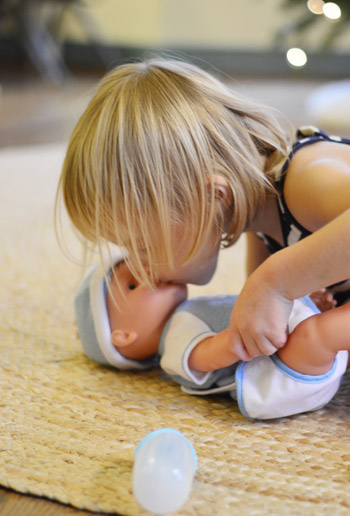 Oh how thankful we are for one good shot.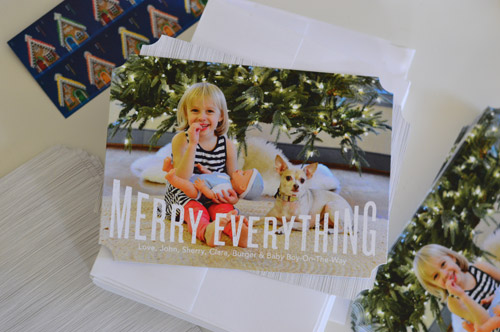 We also took this one in front of a Love sign that we thought could have worked for the card, but we were kind of far away, and you can hardly see Clara clutching Captain Barnacle (she never leaves home without him).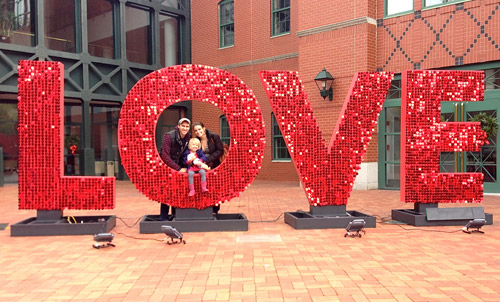 We got them printed from TinyPrints and used a coupon code that we found right on their site to save 20% and score free shipping. Addressing all those envelopes with only about a week to spare was a little nerve-wracking, but we got it done. And it was pretty exciting to reference a little one on the way, since we haven't done that since our very first Christmas card, way back in 2009.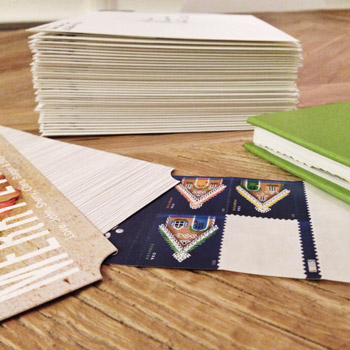 Speaking of past years, here's a quick recap of all of our family cards dating back to that one. First we have last year's card: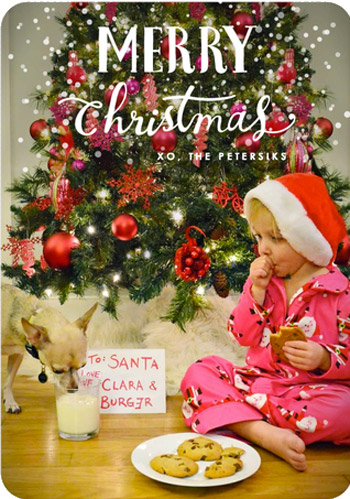 And here's the one from 2011: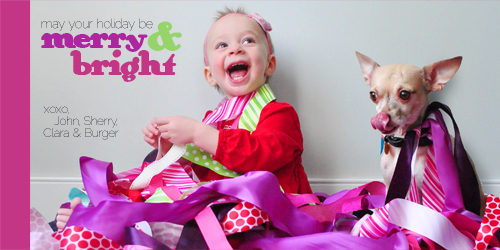 The one from 2010: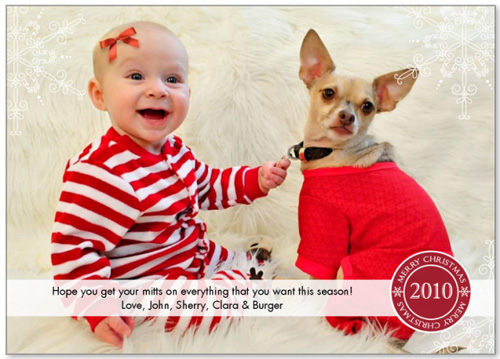 And our very first one from 2009: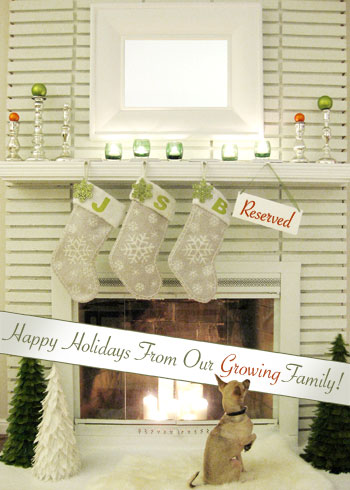 Also in big arrivals news, we have a bunch of family members coming to town today, so we're off to hopefully plow through a few more to-dos before they get here (you know, baking cookies, priming cabinets, the usual) but we wanted to be sure we shared our holiday card with you guys along with our warmest wishes to you and yours. We sincerely appreciate you for dropping in on us, and we hope you all have an awesome holiday season full of cookies, baby dolls, and whatever else brings you joy.
And although we figure many of you will be busy with miscellaneous chaos over the upcoming week between Christmas and New Year's, we'll still be dropping in occasionally, and we hope to have a big ol' painted cabinet reveal in early 2014. You know, to kick the year off with a bang. Or should I say, with a brush?
Update: You can check out all of our favorite holiday decor finds here – many of which are under $15!