The story of Sherry's Valentine's gift starts last month when I got an e-mail entitled "OMG I need this for my birthday" that included a link to this white, ceramic rhino from Z Gallerie. Her birthday is in March (and I already had gift plans for that), so I figured this would be the perfect V-day gift, right? Wrong. It was out of stock and Z Gallerie couldn't tell me if it'd be available in time for Feb 14th.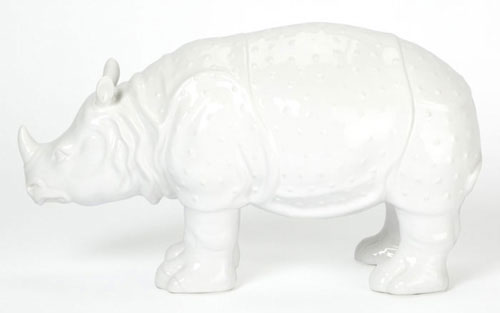 You see, Sherry had been searching for a ceramic rhino for at least a year, since she first laid eyes on this baby in the Nate Berkus-designed room pictured in his portfolio, never knowing that the most-likely-super-expensive-rhino (maybe this one?) would someday be made by Z Gallerie for the masses.
Knowing Sherry should never be denied the company of a white, ceramic animal, I pre-ordered it anyways and offered it up to my sister Emily as a birthday gift she could give to Sherry in March. Well, I'm not a great liar. Sherry could tell I'd ordered it and quickly became convinced she was getting it for Valentine's Day. Uh oh. She even went as far as to gush to Emily about this beautiful rhino I was giving her. Emily thought it was hilarious, but I was starting to panic. Even though the rhino did arrive last week (to my office), Emily wasn't planning to give it to her for another month. Not to mention that the gift I did get her for Valentine's Day was more on the practical side. Sherry was surely primed for disappointment.
Fast forward to Saturday morning, as I held Sherry's real Valentine's Day gift behind my back, I told her one last half-truth: "I ordered your rhino, but it didn't come in time. You'll get it for your birthday." Then I handed her our digital camera which now contained a new Eye-Fi wireless SD memory card. Again, not the most romantic gift, but I knew my favorite little blogger would save lots of time uploading pictures now that our camera could do it automatically and wirelessly. It went over very well (a big relief to me) and seemed to distract her from the absent rhino for the time being. Being able to turn on the camera in any room of the house and effortlessly upload new pictures is pretty sci-fi. And Sherry loves anything that allows her to blog smarter so there's more time to fit in more projects that we then get to blog about.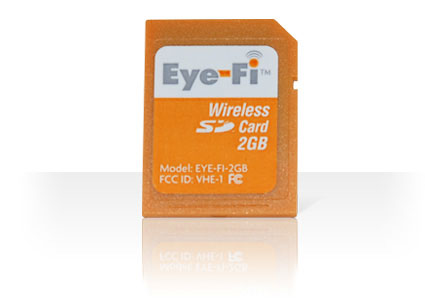 Later that evening we headed over to Emily's house for a Valentine's Day party as planned. Sherry didn't know it, but her horned ceramic mammal awaited. Emily and I decided it'd be too cruel to withhold the present for another month, so she decided to give Sherry her birthday gift early. But not without having a little bit of fun first.
Emily took me aside when we arrived and started pointing to various picture frames around her living room. Inside each of them was a picture that she and her kids had staged with Sherry's rhino (see a few samples below). We figured the usually-very-observant Sherry would notice in no time. Instead, it took her nearly an hour. During which, by the way, she even pointed to the photo of our niece Olivia reading to the rhino and said "ahhh, cute" without noticing the ceramic animal snuggled nearby. We basically had to say "Sherry, did you look closely at all the new pictures?" for her to finally catch on.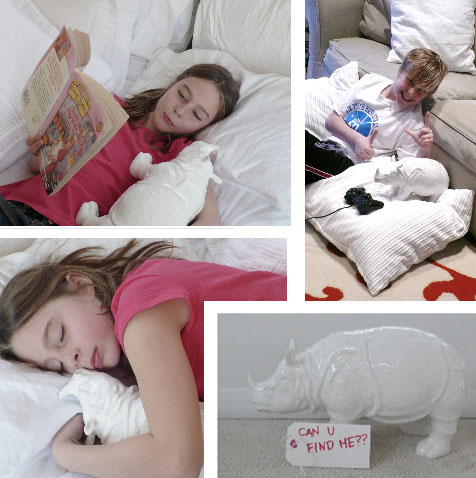 Needless to say, Sherry was thrilled and the scavenger hunt ended with the happy reunion of girl and rhino. I was relieved that I didn't have to keep secrets for another four weeks and that, with the help of my sister, I hadn't disappointed my wife on Valentine's Day. And I'm sure the rhino is very content in his new home in our living room: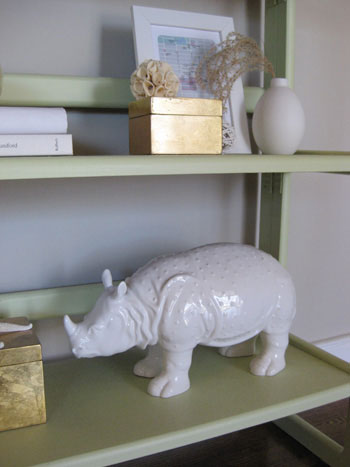 All-in-all, a very happy (if not intricately schemed) Valentine's Day. Do you guys have any funny V-day stories to share? Any gifts you gave that went over particularly well or particularly, um, not so well? Do tell.
Images courtesy of Z Gallerie and Eye Fi.