We've have a hypothesis: around 75% of the stuff we bring into our house is white. And what better way to substantiate this theory than to share some of our latest and greatest home purchases. First, one of our favorite finds of all time- a playmate for my concrete greyhound V-day present from John.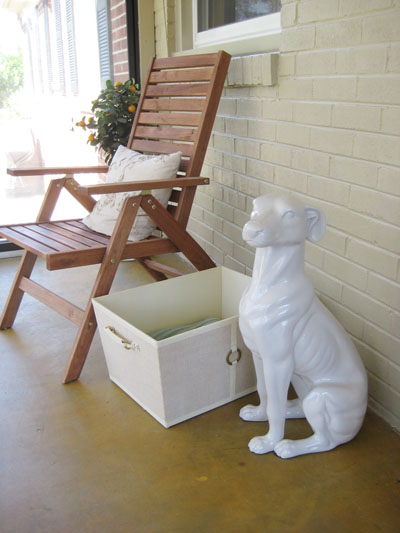 Another amazing Home Goods find, our jumbo ceramic pooch was only $29. Which puts it around $436 cheaper than this almost identical version from Perch.
Score. And now he can guard the sunroom while his concrete older brother keeps an eye on the living room.
And while I was toting our new four-legged friend around the store, this little gem practically jumped off the shelf into my arms. I'd actually seen exactly the same delicate ceramic votive holder in a gift shop a few weeks ago for sixteen buckaroos but I passed it up. Good thing I did because this one only ran me $4.95.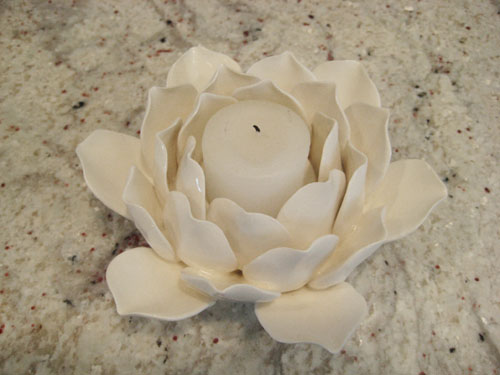 Moving right along, next we have our new favorite kitchen accessories that were a b-day prezzie from my best buddy Cat. These adorable glass containers (which I think are from West Elm) can hold anything from bath soaps to peanuts to candy, but of course we filled them with stuff that's white: flour, sugar, and salt.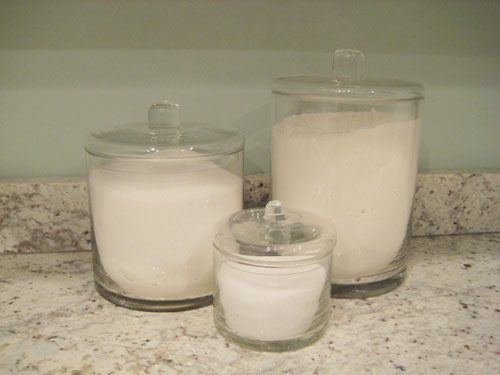 And now for an update on the ever-growing wall of (white) frames in our third bedroom. You can see we hung my absolutely priceless b-day silhouette of Burger and also added a black and white sketch of our house (top right) and a funny computer illustration of Burger drawn on my Facebook graffiti wall by my crafty friend Heather (top left).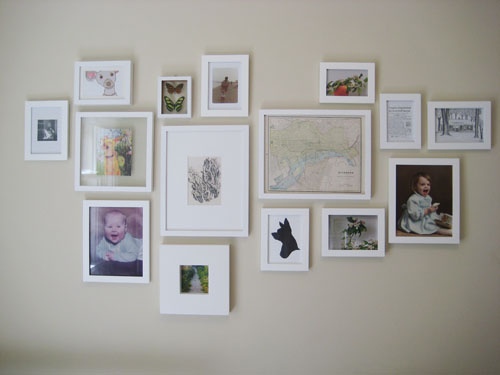 In summary, our theory seems to be pretty accurate, although we're majorly coveting this super fun rug from Pottery Barn (in blue) so there are certainly exceptions to the rule.