When Stacie told us she was redoing the front of her amazingly glorious home in Richmond's Historic Fan district, we knew she wouldn't disappoint. I mean, she totally wowed us with her style here and here, so we were prepared to wet ourselves a little when we saw her exterior upgrade. Good thing we were prepared, because her overhaul was nothing short of insane. And like any sweet homeowner she wants to shout out her restoration guy for his commitment to keeping things historic and cutting no corners (his name is Eric Schmoldt at Advantage Construction, whose house we actually crashed here – small world). Hats off to Eric and Stacie. Between her vision and his amazing handiwork, it seriously doesn't even look like the same house. So if we're late to her annual Christmas party, Stacie will know why (because we might not recognize her place). Enough gabbing. Here's the before: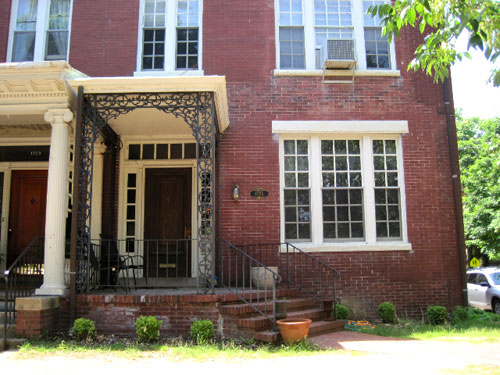 And a few durings: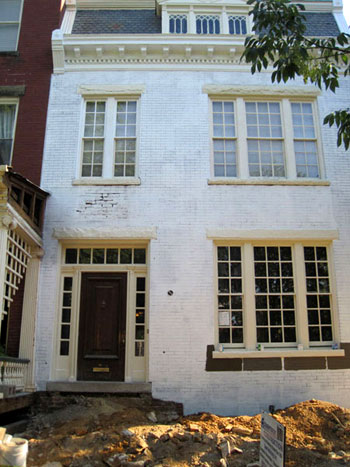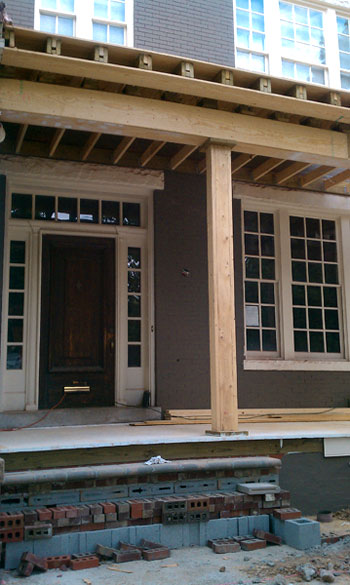 And here are the amazing after shots: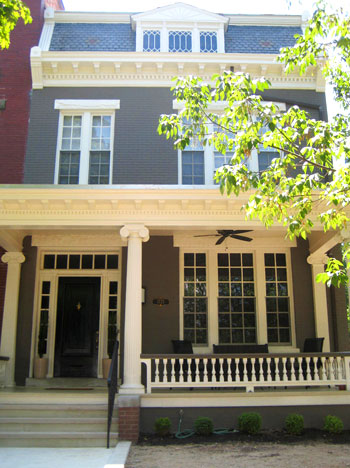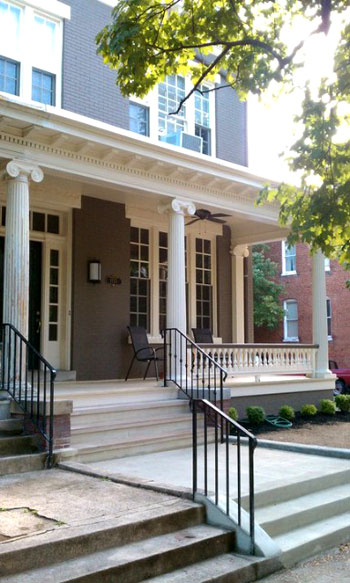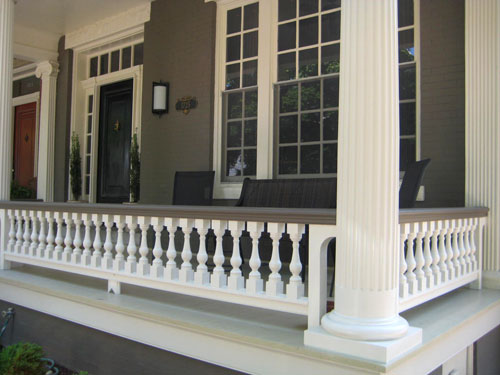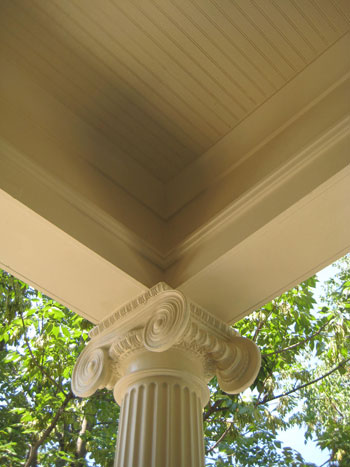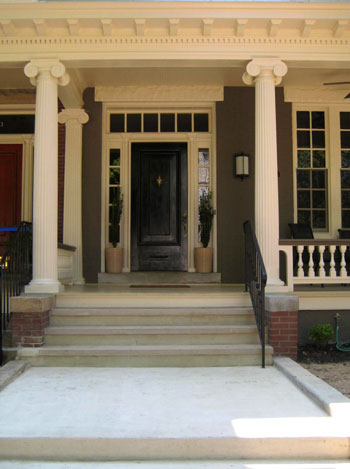 Isn't it gorgeous? It's so funny that the exterior in the before could ever become the one in the after. How is that even possible? It's like a unicorn or a transported cupcake that doesn't get smashed in the car. The stuff of legends. Anyway, thanks for sharing your gem with us Stacie! It's a great reminder that houses that don't always look lovely from the front often leave the most room for improvement! Off to stare at our new house's exterior with renewed enthusiasm…
Pssst- We're selling our slipcovered Pottery Barn sofa (which looks like new, thanks to those handy washable slipcovers) for nearly 60% off what we paid for it over on craigslist. And since we know you locals like a heads up about those things, we thought we'd share the link. If you're interested, just respond to the craigslist ad and we'll get back to you.