Ain't free stuff awesome? If it weren't, why would Oprah's audiences blow a gasket on national TV every year when she says "Faaaay-vo-rit thiiiiiings!"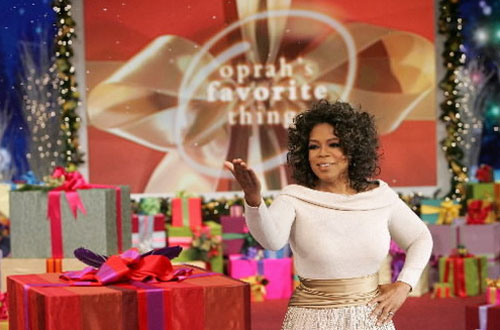 But enough about Ms. Winfrey (Sherry's perma-smiling over here, because Oprah's her jam). We're bringing up freebies because we're making a swag related declaration. Moving forward, we're just saying no. We'll still offer up free house stuff to you guys in the form of our weekly giveaways, but we're not going to accept products or services for our casa at any special "blogger discount" or for free – even if we genuinely love them.
We have absolutely nothing against other bloggers who do (it's definitely an obvious perk of the job) but especially since we're both able to do this full time, we're appreciative of a few other perks (like working from home with our pooch & our girl by our side). This way it makes it easy to recommend an amazing piece of furniture or a great floor refinisher based on the job that person has done or the item they've sold – not based on any special arrangement behind the scenes. We don't want you guys to ever question our motives for blogging about something. And although we've always tried to be totally transparent when we're writing about an item that was gifted (like this faucet & this lawnmower) and only agreed if it was something we really liked (and always tried to snag a second freebie for a reader, like we did with the faucet & the lawnmower), now no one even has to wonder if we're endorsing something because we truly love it or because it was free.
Why now? Well, over the next few years, our new house will need lots of stuff. But we want to stalk every single thing down ourselves and buy it (or make it) without any other reason than it's what we love and it's actually within our price range. And we don't want a post about how we need a new dining table to be misconstrued by you guys as "fishing for a freebie" (and we don't want companies to consider it to be an invitation for them to offer something up in exchange for a post about it). Besides, being constrained by a real budget is when we come up with our most creative ideas.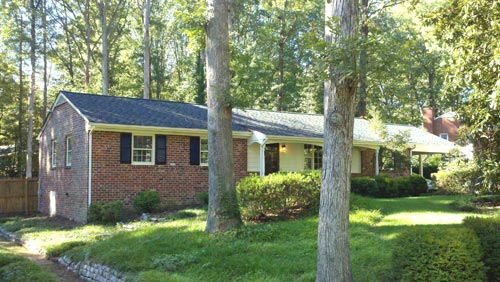 And although we're happy to pass on the free stuff from now on, we'll do our best to pass it onto you guys whenever we can. A lot of our weekly giveaways already come from that technique, so we'll continue to give away stuff that we think you'll love. Our little declaration definitely means we'll be hunting down discounts, sales, and even free stuff on craigslist like it's our job (oddly enough, it kind of is). As long as it's a deal that each of you could score too, we're game (special blogger discounts & freebies are out, but deal hunting in the clearance section & haggling at garage sales are definitely still in).
Oh and this is probably a good time to remind you guys that things in the new home will be happening on a real timeline. No same day 10K makeovers a la HGTV. So we hope you'll bear with us as we save our pennies and take on Operation New House one project at a time (remember our current house took 4.5 years to get to where it is today!).
Update – Some of the most frequent requests that we get are for info about professionally blogging (how we made our site, how we grew our following, how we make money, etc) so we shared all of the details about how we started a blog, grew our traffic, and turned it into a full time job.