Since it's Thursday afternoon and we've been known to veer off into random territory (like this, this, this, and this), I thought I'd toss another one on the barbie, er, blog. Below are things you probably never knew about me and John. Is it proof of our over-sharing tendencies? Yes. Evidence that we're more than a little weird? Absolutely. But we just had so much fun with a Ten-Things-You-Didn't-Know-About-Us post waaay back in 2009…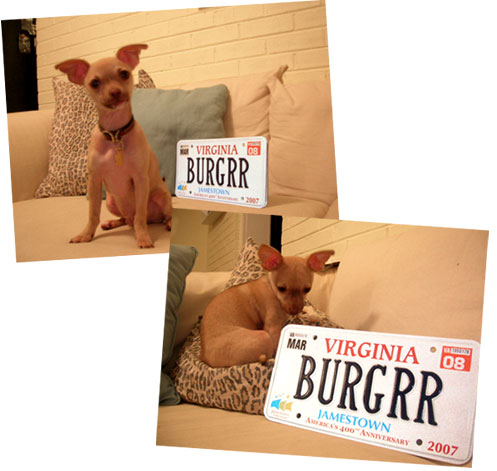 … that we thought it was high time we broke out this post three years later. So without further ado, some random bits:
1. I've always wanted to name a band. Not be in one or marry a rockstar. Just name one. All the time I say something weird and exclaim "that would make a great band name!" My favorite band name brain child: "What Ever Happened To Breckin Meyer?" (said out loud after seeing an old Road Trip trailer). Other favorites: "Exhibit A" and "Venn Diagram." I know, I know. I'm certifiable. But it's my idea of a good time. Also, I came up with "Pass The Mustard" last night and I'm kinda into it…
2. We assign babies to correlating animals. In a very very loving way. For example Clara's a turtle. And a little bird. We see both of those animals in her all the time.We have about a million pictures that we glance at and say "Tuuurtle!" or "It's The Bird!" She also has cousins who are a chipmunk, a bear, a monkey, and a puppy. Seriously, they all have assigned animals – at least in our heads. Here's Clara's "angry bird" face.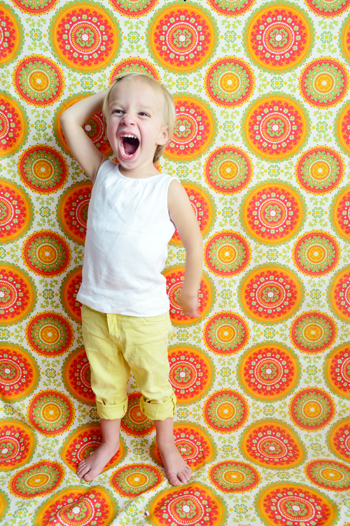 3. I know she's not everyone's cup of tea (and I might be a little scared if she was), but I'm totally under (as in, in no way over) Bethenny Frankel. I've seen every episode of Housewives Of New York, Bethenny Getting Married, Bethenny Ever After and even read her book called A Place Of Yes (I thought hearing about things like almost getting on the regular Apprentice and ending up on the Martha Stewart one were fascinating because there's lots of behind the scenes stuff). And this next part might be polarizing to admit, but once a few years ago after a particularly good old episode of Housewives of New York I turned to John and said "now I totally understand why people get tattoos of celebrities." Yikes, right? I just adore her hilarious honesty about herself – and I know some people are over her now, but I'm still on the train. She's just so quick to confirm that she went crazy or had a lapse of judgment instead of denying it. I think it's refreshing and I try to use that as my inspiration when I'm feeling defensive. That's right, Bethenny Frankel is my inspiration. Hey, whatever works, right?
4. Nearly almost every day of Clara's first six months on this planet she peed on her dad while he changed her diaper. We heard that was only a boy thing, but as soon as the first diaper came off, she just let it flow. And she usually made the face below. Is that not a Dr Evil/Mini-Me face or what? Hilarious. Note: John did not find it as hilarious as I did.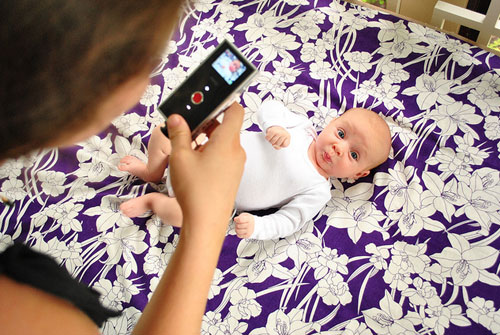 5. John's favorite comeback (well, maybe second to "That's What She Said") is "Your Face." No matter what someone says. For example, this dialog has actually transpired in our house – Sherry: "Oh man, did you leave that bag out in the car?" John: "Your face." And for some reason I laugh every time. It's his catch phrase. And I guess if pressed mine is "I do what I want!" spoken in a faux bratty tone. Even as a response to John asking if I'll hand him the remote (which I then do and follow up with a pouty "here, but only because I wanted to"). Dorks for life.
Now it's your turn. Tell me five random things, or at least one, about you. Do you put ketchup on your steak? Sing show-tunes in the shower? Count stairs whenever you're on them (I totally do that in my head most of the time). Come on guys, let's have some Thursday afternoon bonding, shall we?