When we're painting we talk about all sorts of weird things that we probably wouldn't otherwise get around to. And while painting the bedroom we got to the topic of "names that our parents almost gave us." Get this. My mom wanted to name me Gina. We would have been John & Gina. That made us titter. Not sure if it's a had to be there thing though. Either way, John's dad's choice of names takes the cake. He wanted to name John… wait for it… Lars.
Lars Petersik.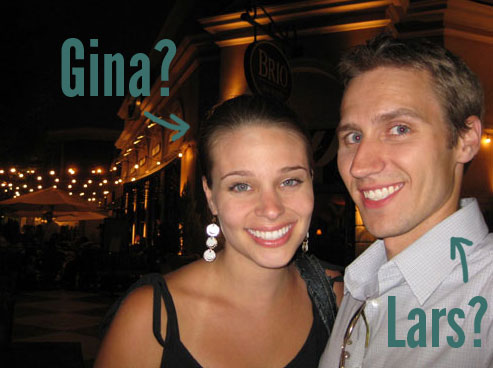 How funny is that? If I had seen tall dirty blond John at work and asked a coworker "oh who's that?" and heard them respond with " that's Lars Petersik, he's an account manager." Let's just say I would have been all "niiiiice to meeeeeeet you Laaaaars" with that over-enunciated-because-I'm-not-sure-you're-great-at-deciphering-super-speedy-NY-talkers connotation. The same long drawn out delivery I use with my only-speaks-Italian grandmother. It would have been hysterical. John probably never would have let me live it down. Or asked me to marry him a year-ish later.
But that's not all. Apparently John's dad also wanted to name John "Vector." Because he liked math. How I was able to continue painting with tears of laughter streaming down my face is beyond me. So it got us wondering what you guys were almost named. Come on… someone out there can beat Vector and Lars, right?