When we saw the amazing after Christmas sales at West Elm we had to spring for a new king sized duvet buddy for Ed the bed (get acquainted with Ed here and here). Even though Ed's a queen sized bed, we wanted a king duvet cover because we thought it would drape a bit more over the sides (our old full/queen sized duvet cover was looking a little tight). Plus it'll hopefully result in fewer sleep fights about who has more of the covers. So here's what we got: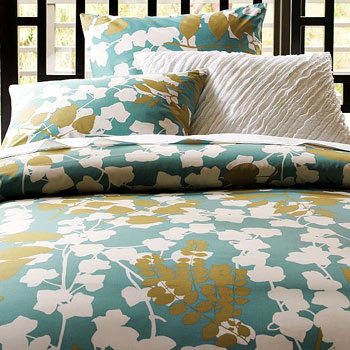 We love that it's bright, bold, geometric, and full of energy. It just looks nice to wake up to. Plus it has a lot of the colors from our new house color scheme going on. And thanks to some huge holiday sales, the king sized duvet cover was marked down from $80 to $50: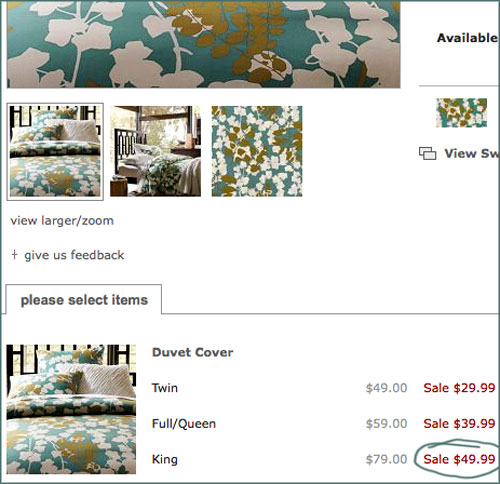 Does anyone else love the red sale type as much as I do? I just get giddy when I click on something and those four little red letters (s-a-l-e) are there to greet me. And I'm greedy. So I googled around for a coupon code to knock those red numbers down to a little more.

It ended up being $42.49 after the discount I dug up (around $50 total with tax & delivery), which we're pretty excited about since it's king sized. For some reason that size always sounds like it should cost thirty gold bars or something- it's just so regal and Henry The Eighth-esque. So while we wait the obligatory five-ish business days, we'll be dreaming of Ed dressed in his new king-sized uniform.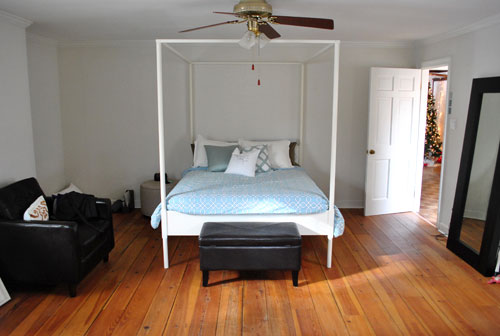 Godspeed new duvet cover. Godspeed.