Yesterday marked two weeks of being in our new house, so we thought it warranted an updated glimpse into each room's progress… or lack thereof.
On one hand we feel very accomplished for having already tackled things like painting Clara's room, buying and assembling a new bed, removing a bunch of bi-fold doors, raising our shower curtain, and unpacking everything – especially considering we were tied up with family stuff for a few days over Christmas. On the other hand, we're still feeling pretty unsettled. Most of the important stuff has found a place in our new abode (not that it will necessarily stay there for the long haul), but the house is still riddled with piles of things waiting for a home (think picture frames, tools, rugs, etc). Here are some of the rooms that are looking the most presentable so far.
The living room (aka the future dining room) is finally cleared of boxes and we even organized some storage in the base cabinets of those built-ins (although the objects on display are just shoved there, so don't judge the arrangement just yet):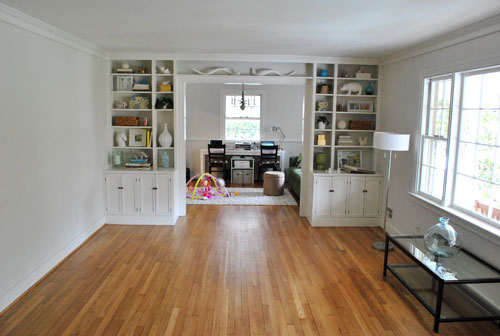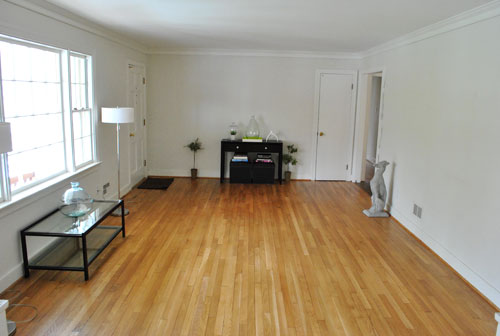 Here's the kitchen: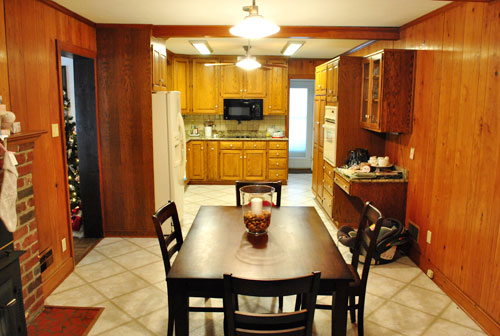 And the family room: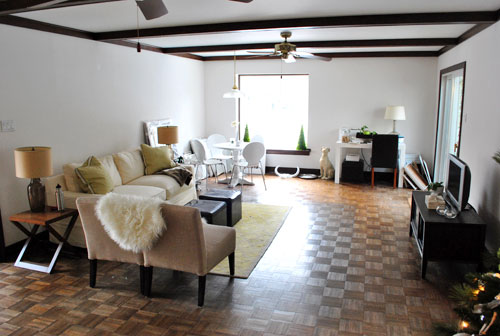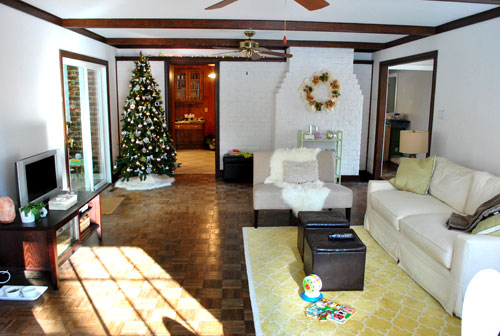 Next we have the sunroom: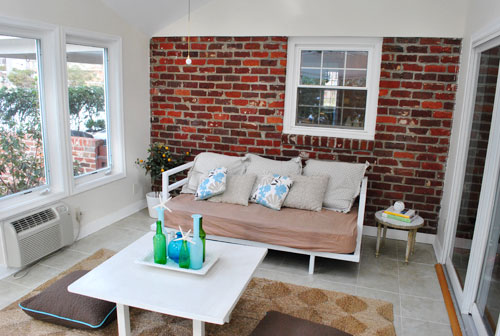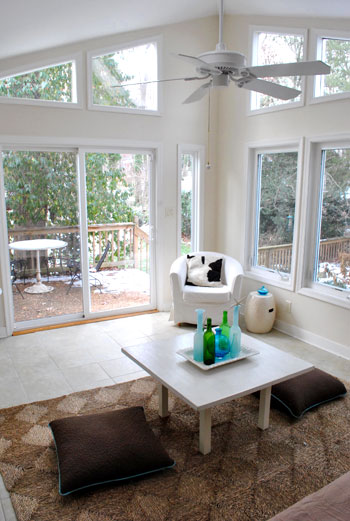 And Clara's room (curtains are up, but there's no art or new light fixture yet):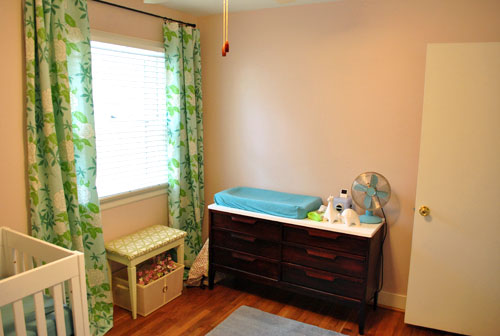 Here's the hall bathroom: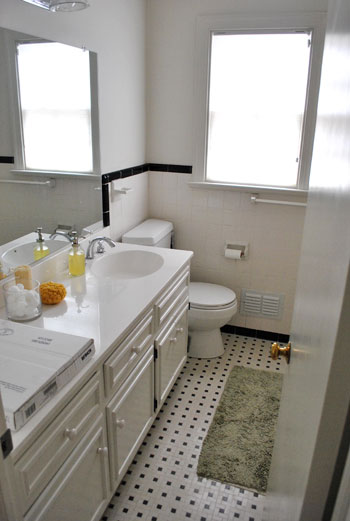 And the guest room bath: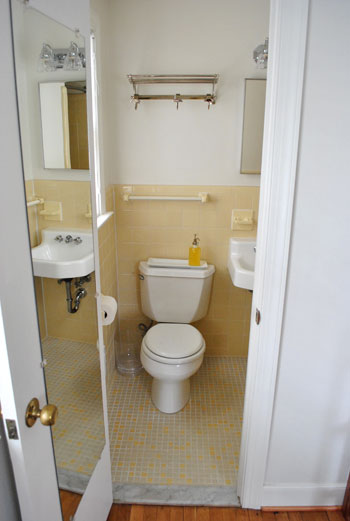 The master bathroom: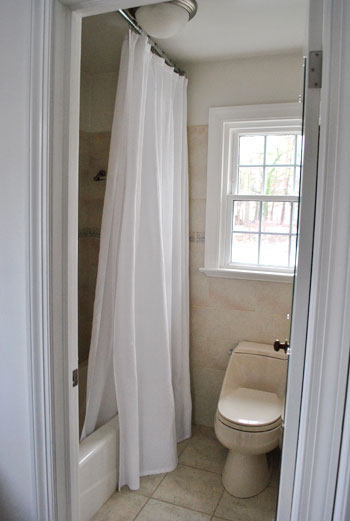 And the main hallway: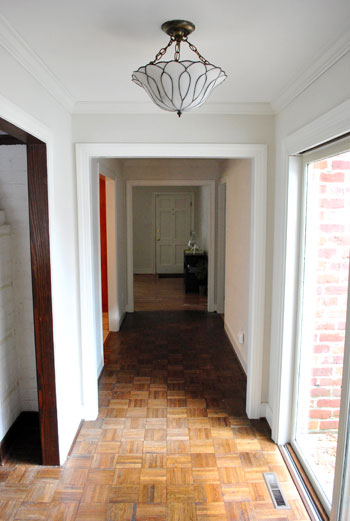 Then there are the rooms that are semi-functional, but still feel pretty darn disheveled. Like our master bedroom (we have yet to organize the closet, work out a nightstand solution, purchase another dresser, etc):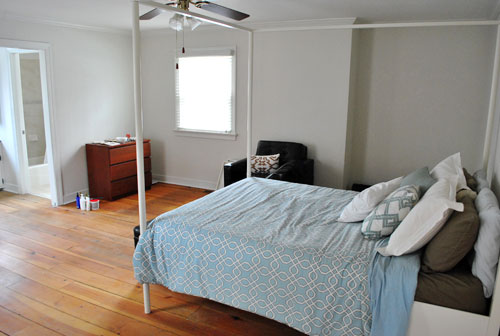 The office (see that pile of tools in the corner, yeah- they need a home):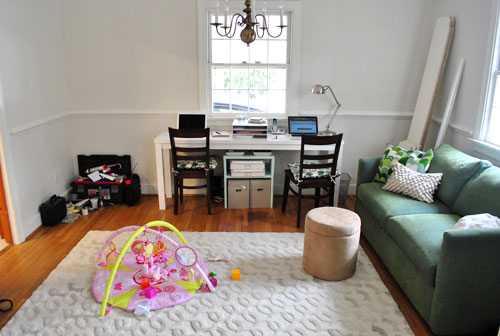 And the laundry / mudroom (which is in desperate need of some more built-in storage and a few organizational solutions):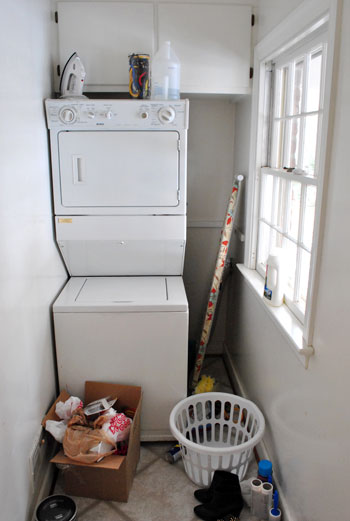 Then there are the close-the-door-when-people-come-over rooms that are basically not at all useful yet… and therefore have become dumping grounds for items in limbo. Like the guest room that we revealed this morning (who wants to stay over in there?):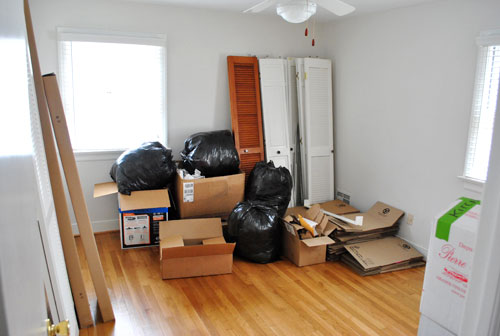 And the playroom / future kids bedroom (yikes- not so kid friendly yet):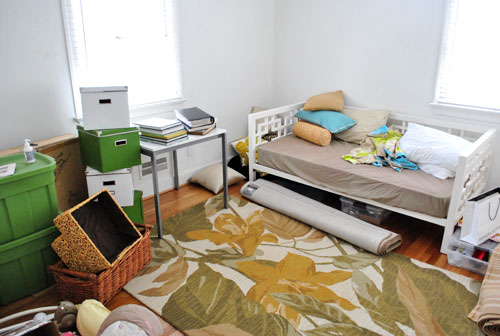 So that's how things are looking two weeks after moving in. Clearly there's lots left to tackle and we're actually working on a giant to-do list to share with you guys (and to help my type-A wife feel more organized). Then it's off to Home Depot for some supplies…
Psst- You can check out Day One pics here, you know, just for fun.